MANILA, PHILIPPINES — The Supreme Court of the Philippines announced that 3,992 out of 9,183 (43.47%) successfully passed the November 2022 Bar Exams or the Licensure Exams for Lawyers. The results were made public on April 14, 2023, four months after the licensure exams.
According to the Philippine Regulations Commission (PRC), the exams were headed by the 2022 Bar Examinations Chairperson, Associate Justice Alfredo Benjamin S. Caguioa, in partnership with selected Local Government Units (LGUs) nationwide.
TOP 30 BAR Examinees
In his announcement during a conference, Associate Justice Caguioa named the top 30 examinees, with the top five from the University of the Philippines.
See the full list of the the top 30 2022 BAR Exam passers below: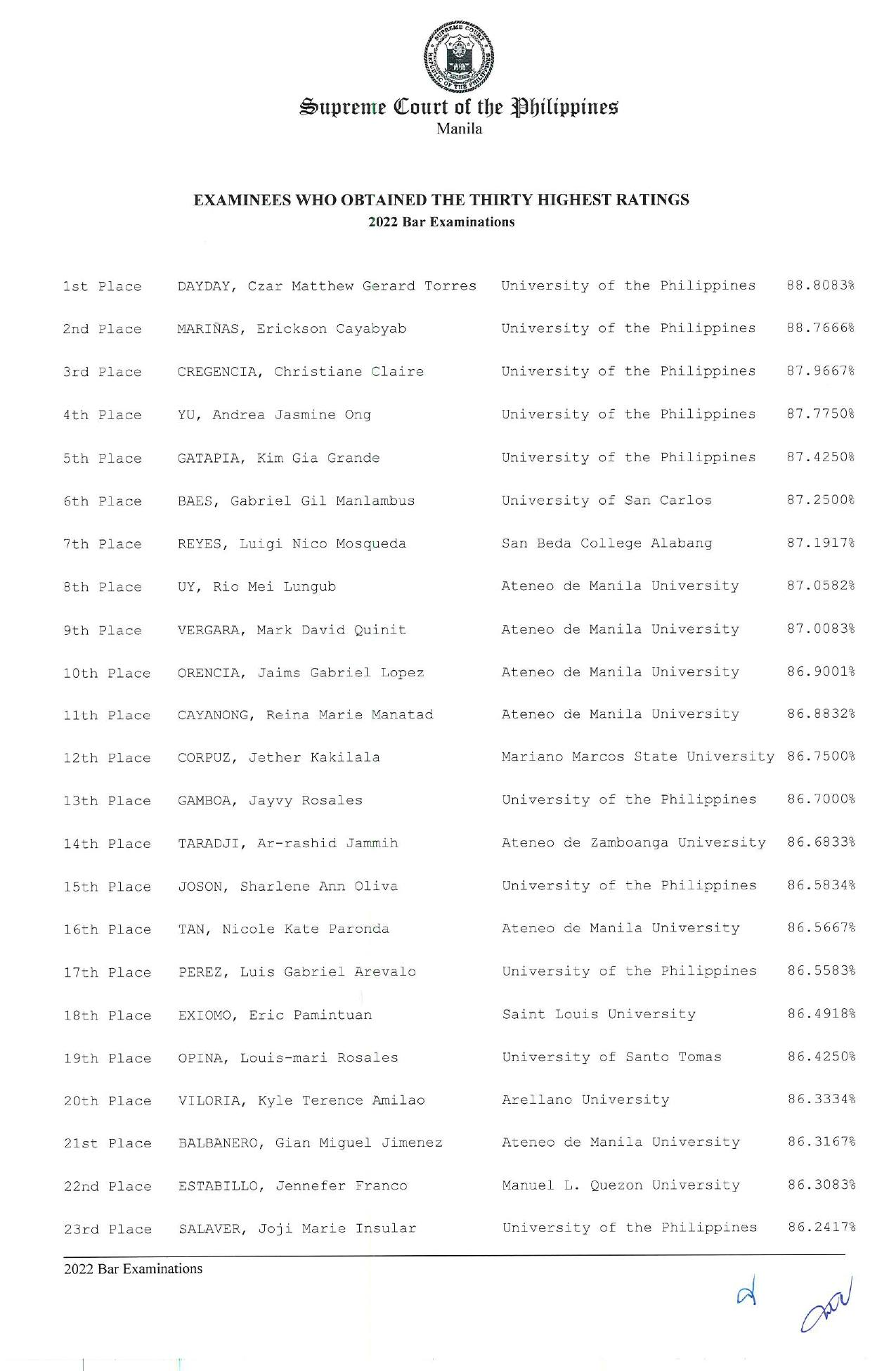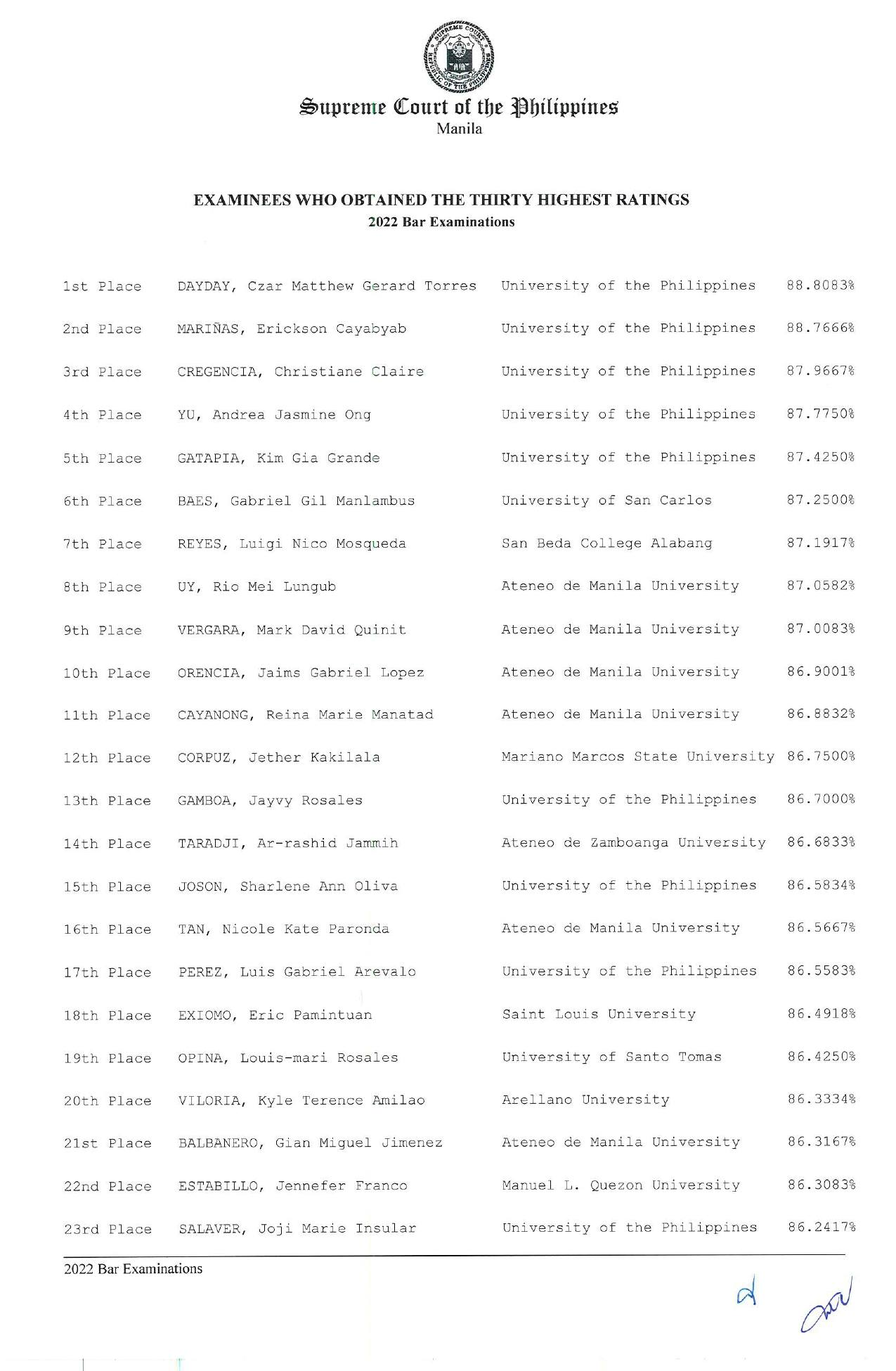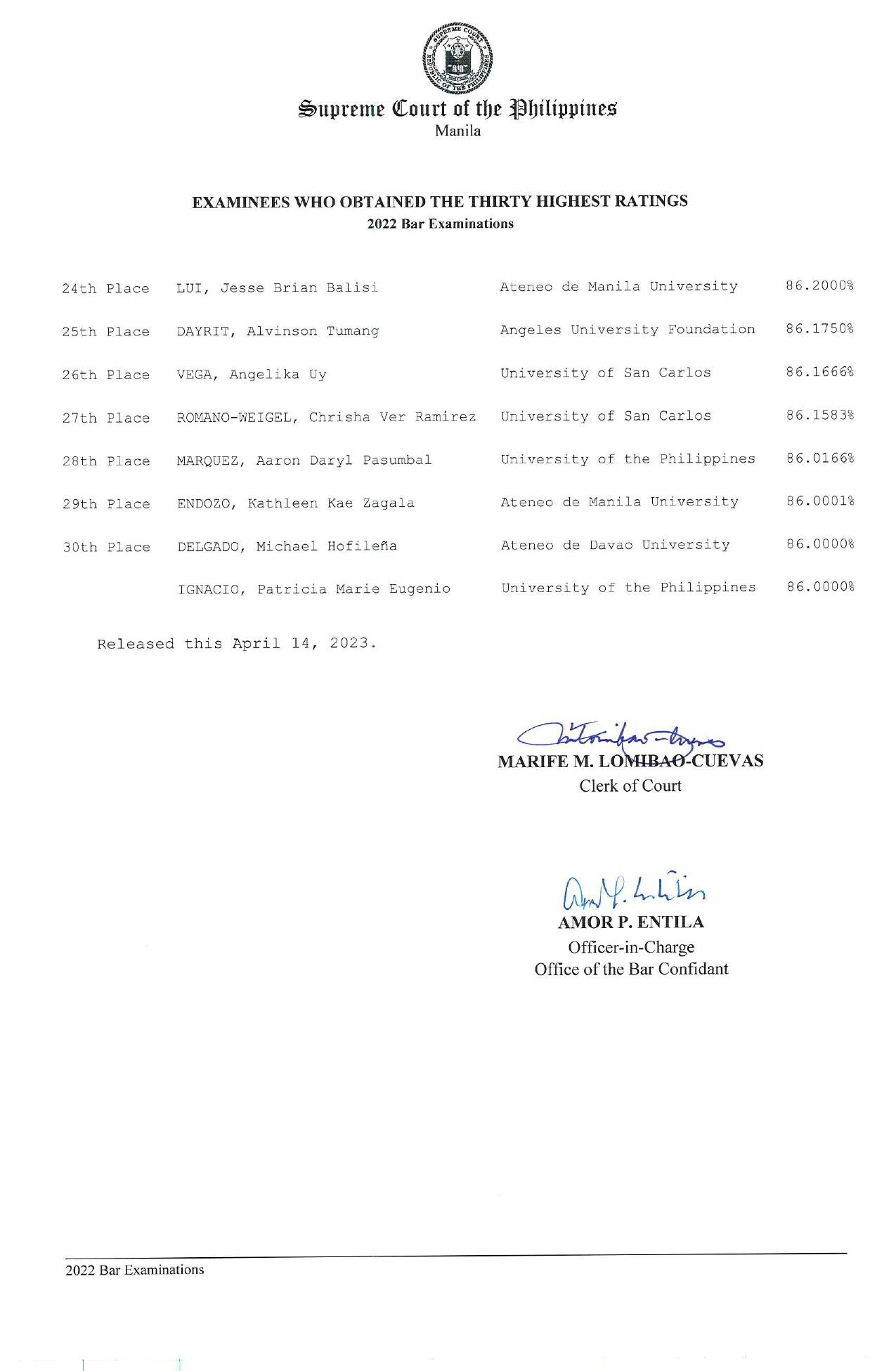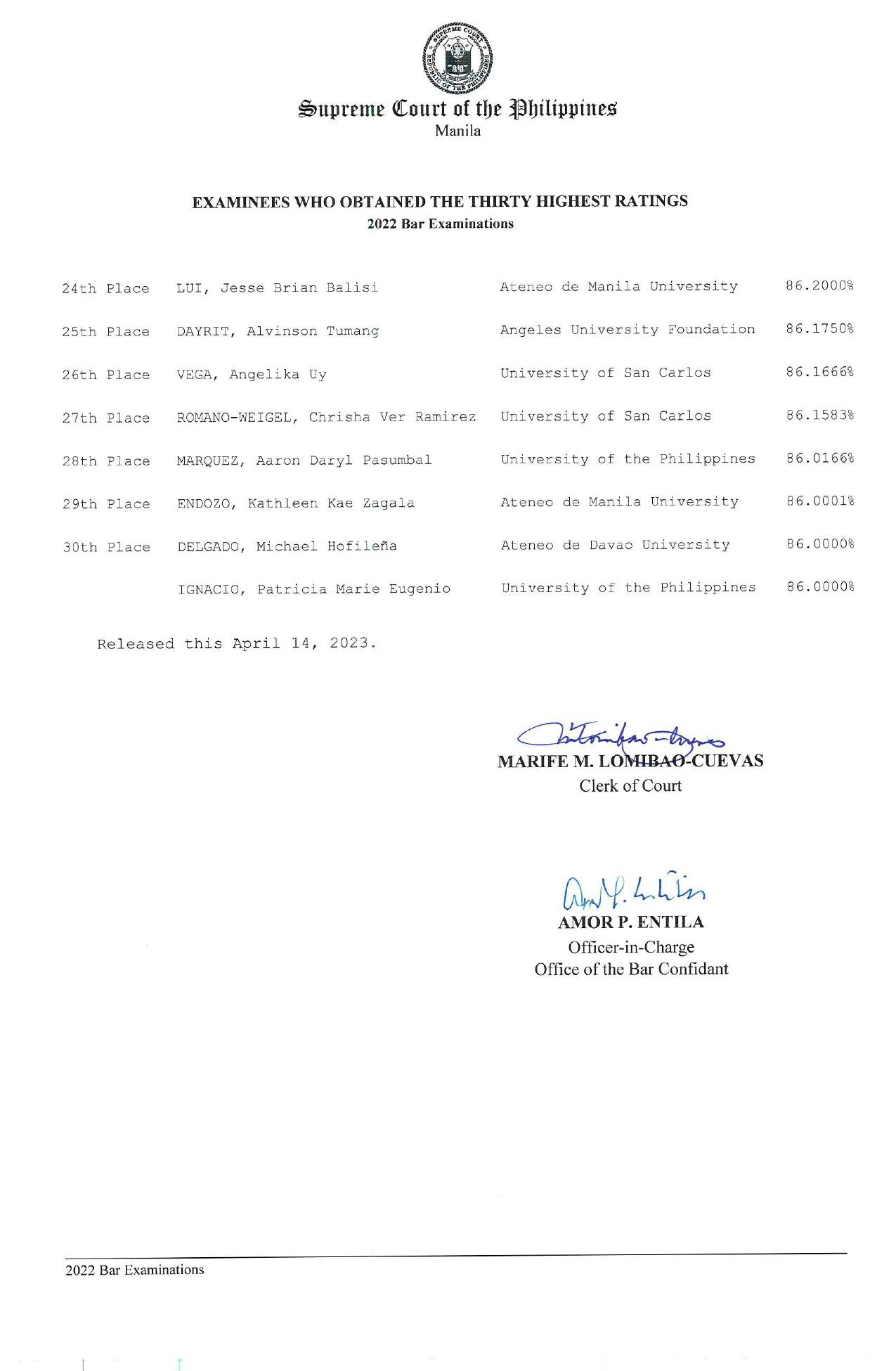 "The court commends the Bar candidates who successfully scaled what time and again has proven to be a Herculean battery of exams. Congratulations to the families and supportive communities of the bar candidates, for through your love, this victory is certainly shared with you," said Caguioa.
He also consoled those who did not make it to the list of new lawyers and reminded them of their worth. He advised them to consider the experience a temporary setback for them to bounce back. – WhatALife! Anthony
---
Also read: Full List of Passers — November 2022 BAR EXAM RESULTS