Tech giant Microsoft is set to release its latest Windows 11 operating system sooner, and not everyone is happy about it
A preview of the upcoming Windows 11 operating system (OS) has been reportedly leaked early Tuesday, June 16.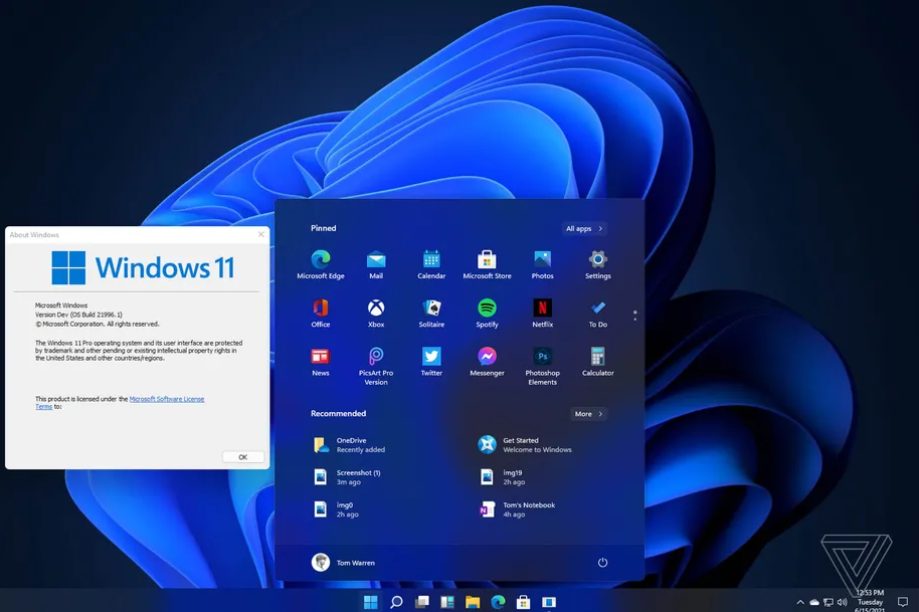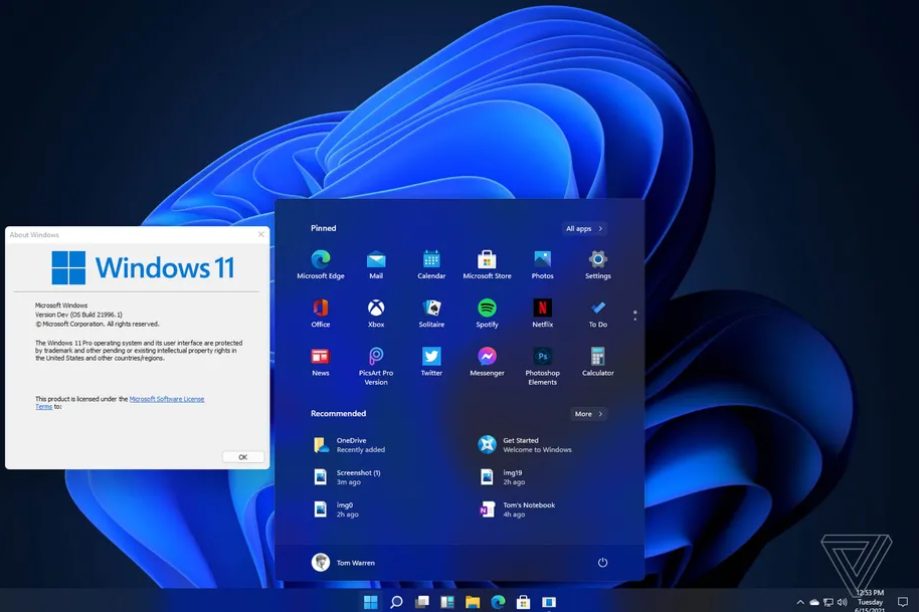 The latest Microsoft OS features will include a new startup sound, Start button and centered menu, and rounded corners on the interface border. However, users have the option to move the menu back to the left side of the screen. The Verge first spotted a collection of Windows 11 screenshots on the Chinese social network Baidu and then found the entire OS online.
The new Windows 11 user interface and Start menu look very similar to what was initially found in Windows 10X, The Verge reported. "Microsoft had been simplifying Windows for dual-screen devices before canceling this project in favor of Windows 11. Visually, the most significant changes you'll notice can be found along the taskbar. It has centered the app icons here, cleaned up the tray area, and included a new Start button and menu."
A new set of default wallpapers, coupled with dark mode, will be available in the latest OS version. In addition, rounded corners will be used throughout Windows 11, including context menus, apps, the File Explorer, and even the Start menu itself. However, The Verge noted that the leaked Windows 11 is an early version, so not everything is included or finalized yet.
You can check out the rest of the hands-on preview here.
here's a first look at Windows 11. There's a new Start menu, rounded corners, a new startup sound, and more https://t.co/VDS08QPsl5 pic.twitter.com/OkCyX3TtmI

— Tom Warren (@tomwarren) June 15, 2021
Not everyone is happy, however.
This….. is just garbage design

— mooty ferret (@dehamoot) June 15, 2021
It's OSX.

And it's violating key GUI design principles. The corner is the most valuable spot, the start button should be there and not move around the fucking screen.

— Techni Myoko? AAAA (@NeoTechni) June 15, 2021
please be fake please be fake please be fake please be fake please be fake please

(A thorough re-design of their half-baked Metro UI was needed, not re-naming it to Windows 11 as a gimmick to attract an audience. The Windows 10 UX isn't something we need a repeat of)



— Taylor Harris (@AntVenom) June 15, 2021
"can i copy your homework?"
"yeah just change it a little so the teacher won't notice"
"bet" pic.twitter.com/kII05PMPg3

— Stefan (@FamedChris) June 15, 2021
I don't get it. Cosmetically, it looks like Windows 10. Why does this warrant an entire version change? Is there something under the hood that is different?

— Sean (@SeanMorrison) June 15, 2021
This….. is just garbage design

— mooty ferret (@dehamoot) June 15, 2021
"The Start icon has been in the same spot on the screen for a quarter century and works fine – let's move it over a few inches for no reason!"

— Adahop ?️‍⚧️? (@AdahopAda) June 16, 2021
Windows 11 looks like Ubuntu GNOME and OSX had a night of passion at a tech conference and forgot to use protection.pic.twitter.com/7TMfxYD95T

— Paul Chambers??? (@feedingtubepaul) June 16, 2021
On June 3, Microsoft has announced that it will be holding a special Windows event on June 24 to reveal its next OS at 11 AM ET. Microsoft execs have been teasing a "next generation of Windows" announcement for months, and this leak now confirms that Windows 11 will be officially revealed later this month.
Join us June 24th at 11 am ET for the #MicrosoftEvent to see what's next. https://t.co/kSQYIDZSyi pic.twitter.com/Emb5GPHOf0

— Windows (@Windows) June 2, 2021
What are your thoughts? Let us know in the comments below!
---
Also Read: End of an Era: Microsoft's Internet Explorer is retiring in 2022