With the lockdown measures enforced due to the coronavirus pandemic, a surge of streaming services in the country have grown proportionately.
While Netflix continued to dominate the streaming industry by a 19 percent margin, it's not the only leading player in the Filipino market.
According to JustWatch, HBO Go has gained 7 percent market share in its first year, becoming the Philippines' fifth-largest streaming service. Meanwhile, Amazon Prime video is closing in on iflix for the second position.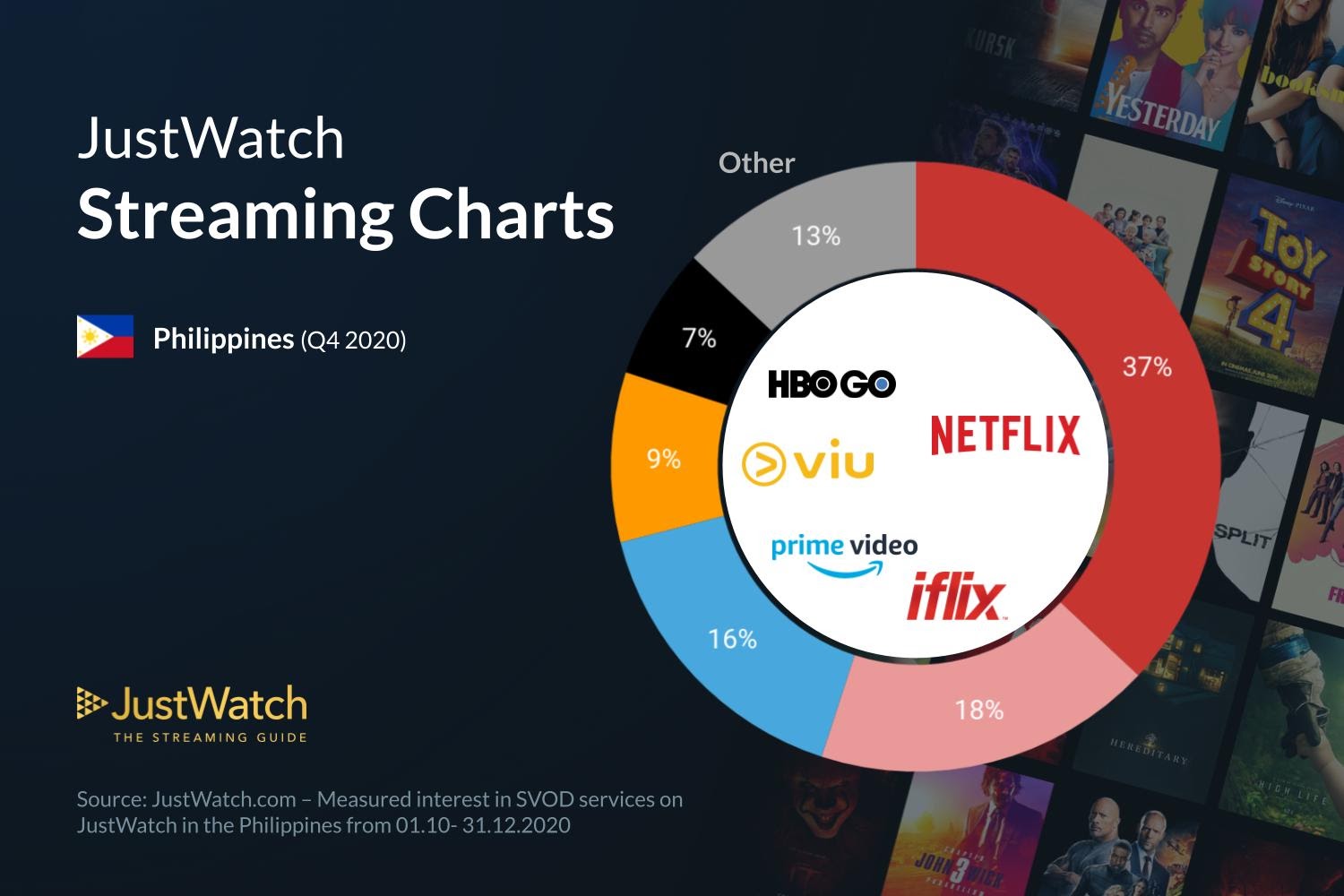 "The launch of HBO Go in July last year had a clear impact on iflix, Prime Video, and Viu, but interestingly Netflix gained market share during those months," JustWatch reported.
Netflix, Viu, and HBO Go were the only three streaming services to gain market share throughout 2020.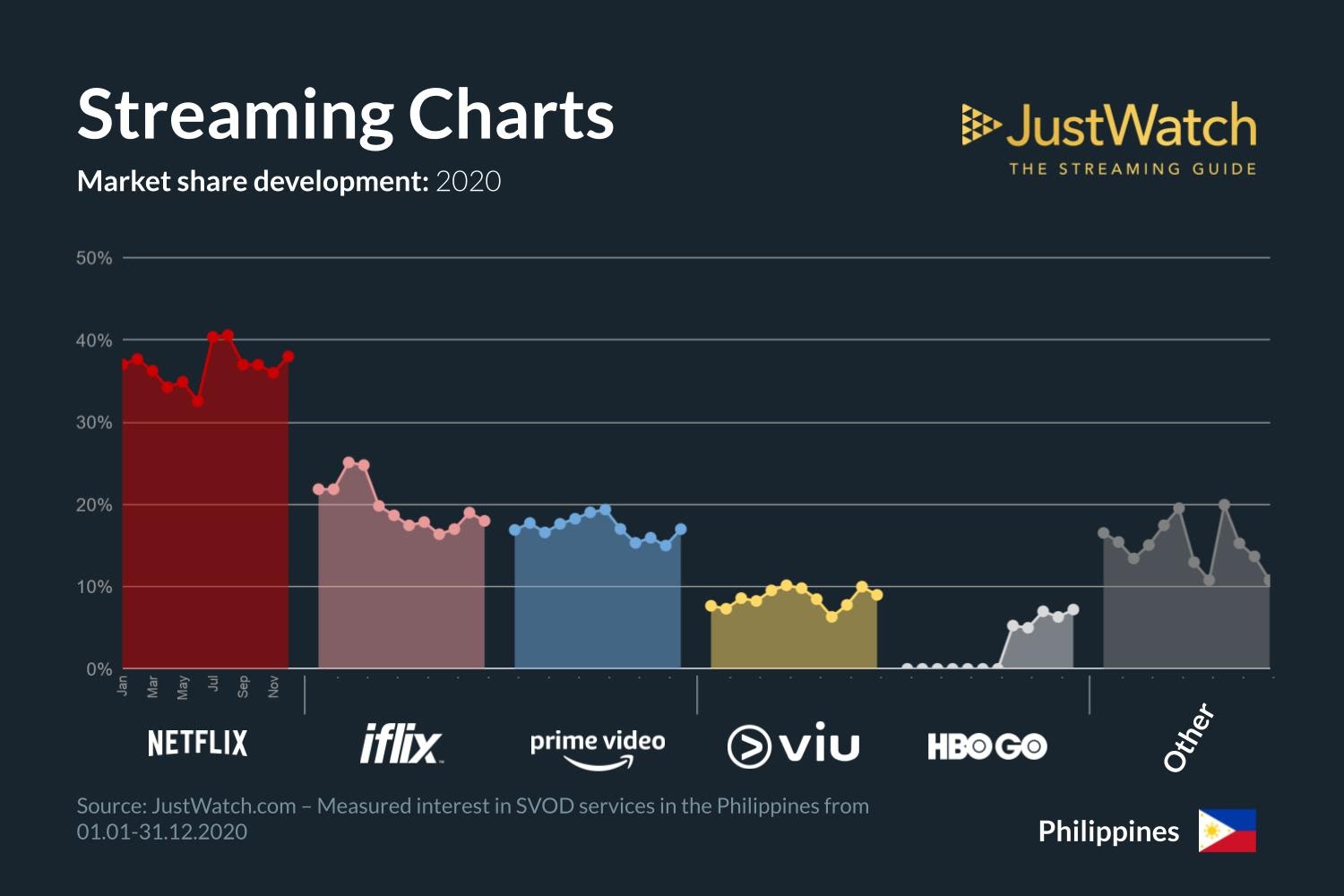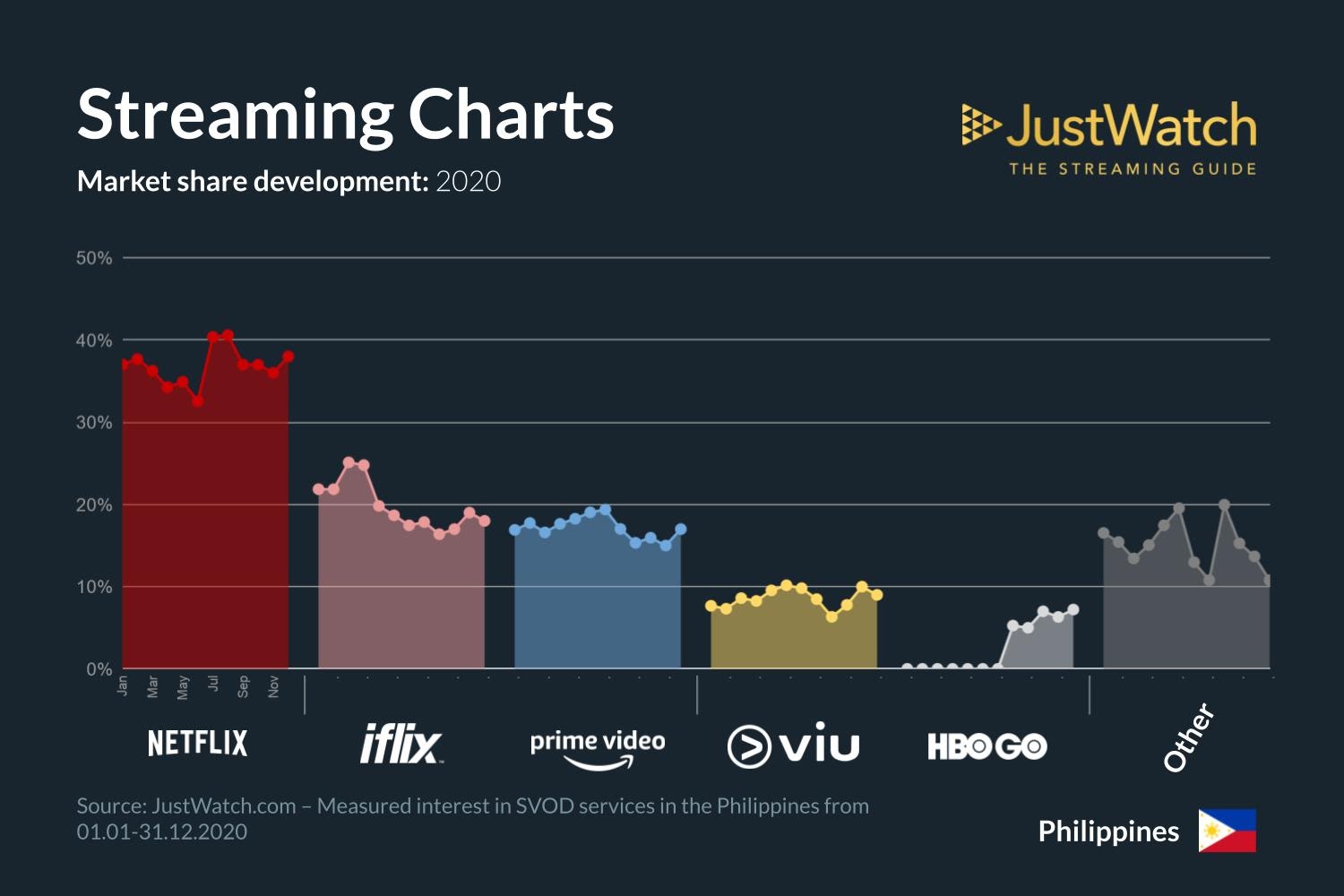 (Source: JustWatch Philippines)
You Might Also Want To Read: LIST: Other streaming platforms you can binge-watch during Home Quarantine