Estimated reading time: 4 minutes
To get a license in mechanical engineering, you must pass the PRC-headed licensure exam. Fortunately, many Top Performing Review Centers pride themselves on a high passing rate and the number of top performers on the exam under their teaching. Here are some top-performing Mechanical engineering review centers offering face-to-face and online classes.
Hybrid Face-to-Face Classes
Prime Review Center
Regarded as the most outstanding Mechanical Engineering Review Center in the Philippines, many board exam top-notchers have reviewed under their tutelage. They take pride in the fact that they have maintained a high percentage of passers since 2010.
A Prime example of their goal to keep being the best review center is their discount program. The discount program is aimed toward medalists, academic scholars, and honor students.
For example, honor graduates (Magna, Summa, and Cum Laude) get the complete review package for free.
With the change in the learning environment in the last few years, Prime has also adopted online review classes, with the final 3 weeks of the review dedicated to face-to-face courses.
Enrollment fee for fresh graduates: ₱ 16,500
Prime Review Center – Cebu
Rm 401-404 GMT Bldg. cor Junquera and P. Del Rosario St. Cebu City
(032) 416-8175
Prime Review Center – Manila
Room 403 Building A, CMFFI Compound R. Papa St., Sampaloc, Manila
(032) 416-8175
Alcorcon Engineering Review Center
Established in 1999, many Mechanical Engineers got their licenses under the guidance of the Alcorcon Engineering Review Center. Offering online and on-site reviews, their strict review regiment will help you pass the exams. With a 94.40% passing rate on the last August 2022 exam, the only way to fail is if you don't work hard enough or misspell your name.
The Rigorous exams and Detailed feedback will help you build your foundation as an upcoming engineer. With increased confidence, answering the questions will be a walk in the park, giving you extra time to review before submission.
Enrollment fee for fresh graduates: ₱16,000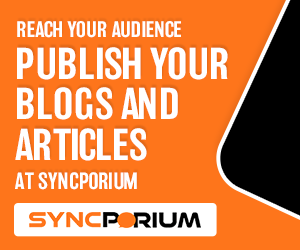 Alcorcon Engineering Review Center – Cebu
4th Floor Villa Campa-Capuras Building, Sanciangko Street, Cebu City
(032) 254-3384
Alcorcon Engineering Review Center – Manila
4th Floor Anacleta Building, 891 Galicia Street, Corner Espana Boulevard, Sampaloc, Manila
(02) 742-5600
ES Mechanical Engineering Review Center
ES Mechanical Engineering Review Center offers online and hybrid face-to-face classes as a newly established review center. Even though they are the youngest review center on the list, they have made a name for itself by having a passing rate of 92.28% in the last August 2022 examinations.
Having fun and dynamic yet informative lessons helps relieve the anxiety of the reviewers and gives them the confidence to ace the exams. In addition, this kind of environment also encourages establishing connections, which is beneficial in the long run.
Enrollment fee for fresh graduates: ₱ 7,500 (Full Payment), ₱9,000 (Installment)
ES Mechanical Engineering Review Center
Magsaysay Avenue, Zone 4 Poblacion, Iba, Zambales
0910 215 7866
Online Review Services
With dedicated remote learning instructors, REO Mechanical Engineering Review Center offers the best possible way to prepare for the board exams at your preferred time. In addition, their mobile-friendly apps and websites make online learning much more accessible.
At a fee of ₱ 9,999, you can get the following:
Free Handouts Shipping Nationwide
Unlimited viewing of video lectures
Mobile-friendly apps and websites
High-caliber reviewers
Founded in 2010, ELRC aims to provide quality review materials for those aspiring to become Registered Mechanical Engineers. Their initial aim was to provide review materials for Mechanical Engineers working overseas, particularly those in the Middle East.
With their enrollment fee of ₱ 4,500, you can get the following:
Mechanical Engineering online review and refresher
Mathematics online tutorial access
Comprehensive and easy-to-follow video lectures
Scheduled online examinations
Android Review Apps
Alterguru is a branch of Excel Review Center that provides online classes and self-guides as means of teaching. The advantage of having online courses is the availability to multitask, such as doing part-time jobs while reviewing.
For a total of ₱4,950, you can gain access to the following:
430 micro lecture videos
240 hours of lectures on-demand
6100 multiple-choice questions
58 downloadable resources and
a mock board exam!
Final Remarks
If you wish, you can review for the board exams independently. After all, there are those who studied by themselves due to financial constraints but still managed to pass the exam.
Review centers help you focus on your goal, which in this case is reviewing your entire academic knowledge within a few months. However, no matter how good a review center is, remember the results will be based entirely on your efforts to study diligently.
Good luck! – WhatALife!/Vaughn
Sources: (1), (2), (3), (4), (5), (6)
---
Also read: Top 8 MTLE review centers in the Philippines