To further strengthen the contact tracing in Cagayan de Oro City, city residents and guests are once again encouraged to use the Higala App.
The City Management Information System Office (MISO) and City Tourism discussed during a press briefing on Friday, January 8, the updated guidelines on using the city's contact tracing app.
Higala App is a web application that assists city contact tracers and convenience to both individuals and establishments. It can generate a quick response (QR) code that will drop the need to fill-up a pen & paper health declaration form, a much risky contact tracing option.
With QR code, contact tracers will narrow down the whereabouts of suspected or COVID-positive patients. (READ: How to register the Higala App for Cagayan de Oro City)
As of the data gathered yesterday, City MISO Zelfred Anthony Cocon said that over 350,000 users have already registered for the Higala App, including residents and non-residents.
City Tourism Operations Officer Maico Alejandro Torres said 410 establishments in the city have registered for the Higala App since its launch in August.
Torres also said that they conducted 16 batches of training on the use and implementation of the contact tracing app so far.
The use of the Higala App is yet to be mandatory. But, authorities have encouraged residents and visitors to visit establishments in the city to use this instead of the pen & paper.
A city ordinance for the mandatory use of Higala App is currently on the works, Torres said.
Access the Higala App here at https://higala.cagayandeoro.gov.ph/
Cocon urged users to self-register to protect personal data privacy. Several authorized registration booths residents can visit in need of assistance, such as the City Hall Mini Park, Tourism Center in Divisoria, and barangay halls.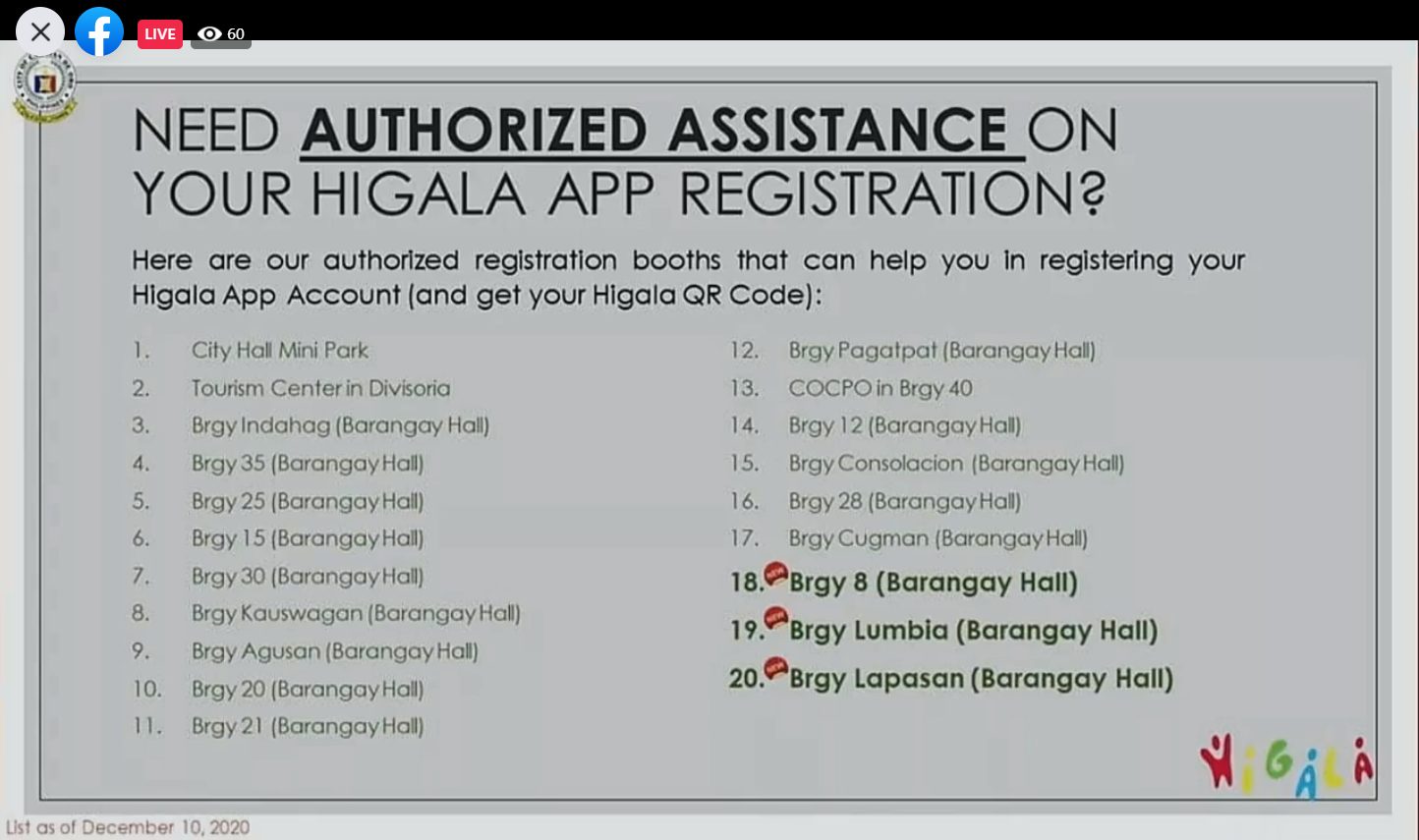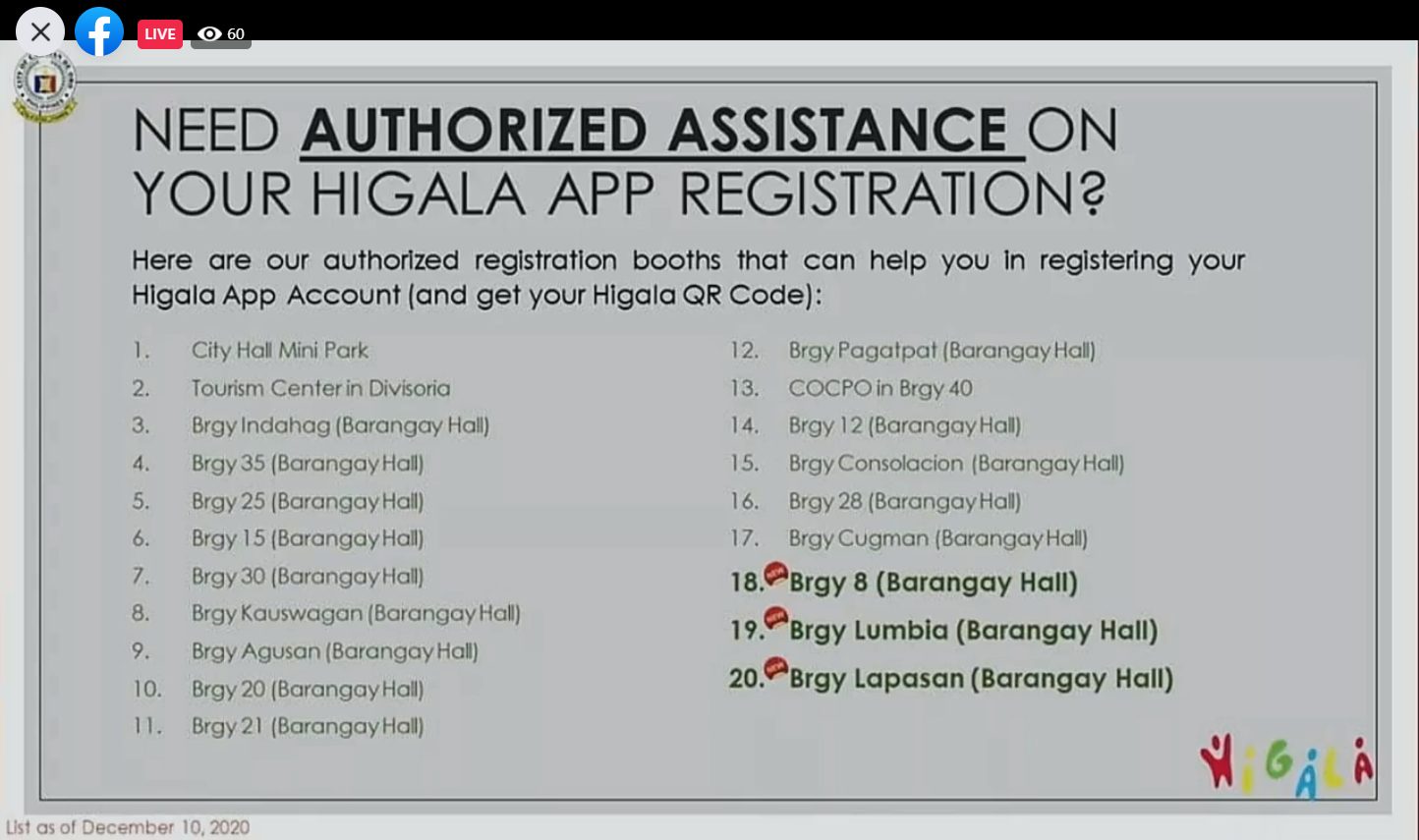 Torres reiterated that all establishment in the city—including but not limited to banks, malls, hospitals, cooperatives, travel agencies, and accommodation facilities—were urged to use the contact tracing app.
He explained that malls were the first to adopt the app since it is where people usually converge. "In fact sila (malls) ang pinaka una nga nag adapt ani (Higala App), sila ang gi encourage namo nga mu gamit gyud kay tungod sa kadaghan tao (In fact, Malls were the first to adopt the Higala App, we encouraged them to use it because of the people)," Torres said.
While malls have established to check and scan an individual upon entry, concessionaires or stores within the mall are still urged to use the app for a much more narrowed contact tracing.
Meanwhile, Torres reminded people who offer QR code printing services not to use the city's seal, pursuant of City Ordinance No. 4374094 or the Codified Ordinance of Cagayan de Oro City.
"It shall be unlawful for any private person, natural, or juridical, to use the new official seal of Cagayan de Oro. Any violation of this Chapter shall be punished with a fine of not less than PHP500 nor more than PHP1,500 or imprisonment of not less than one (1) month and ten (10) days nor more than four (4) months or both such fine and imprisonment at the discretion of the court," it stated.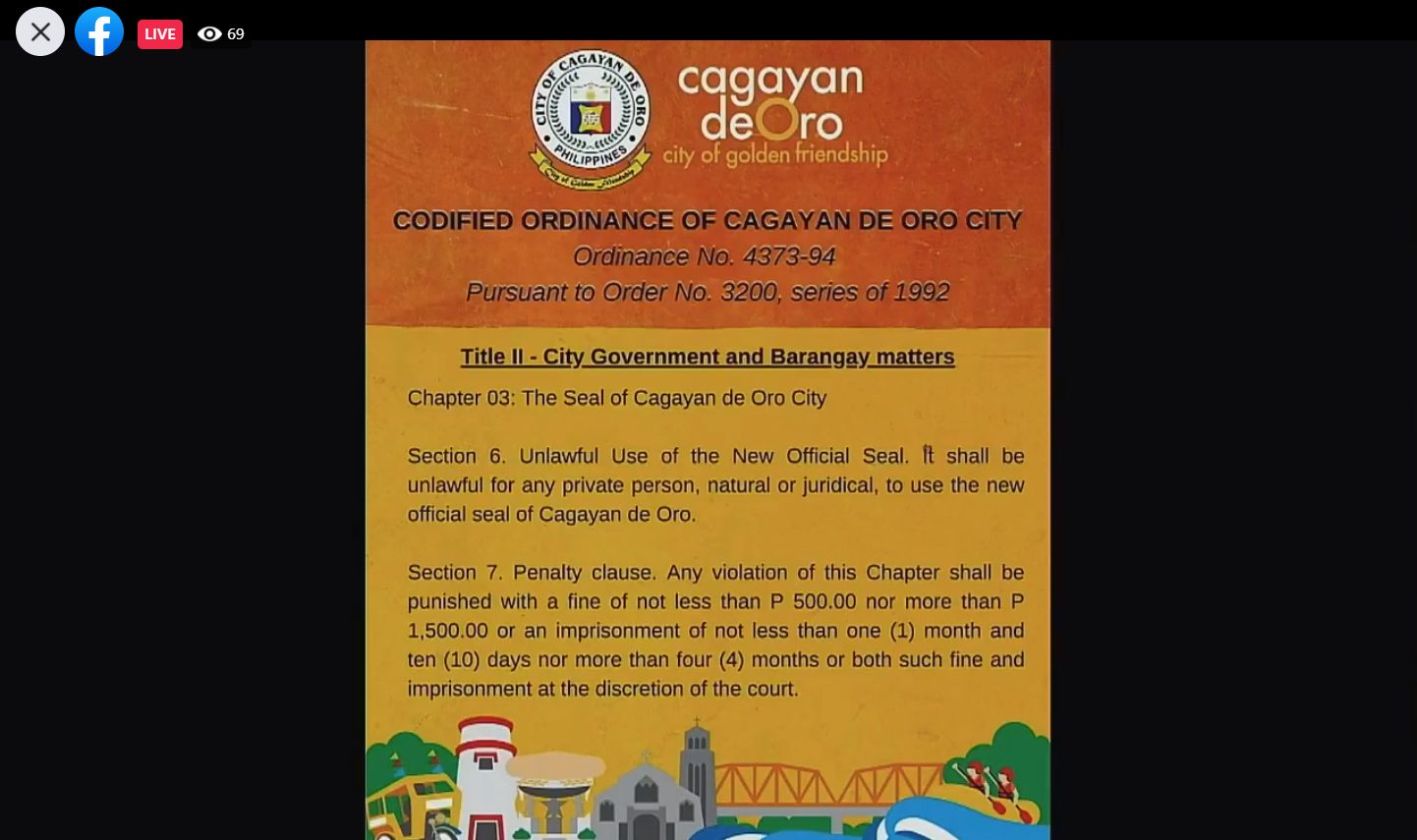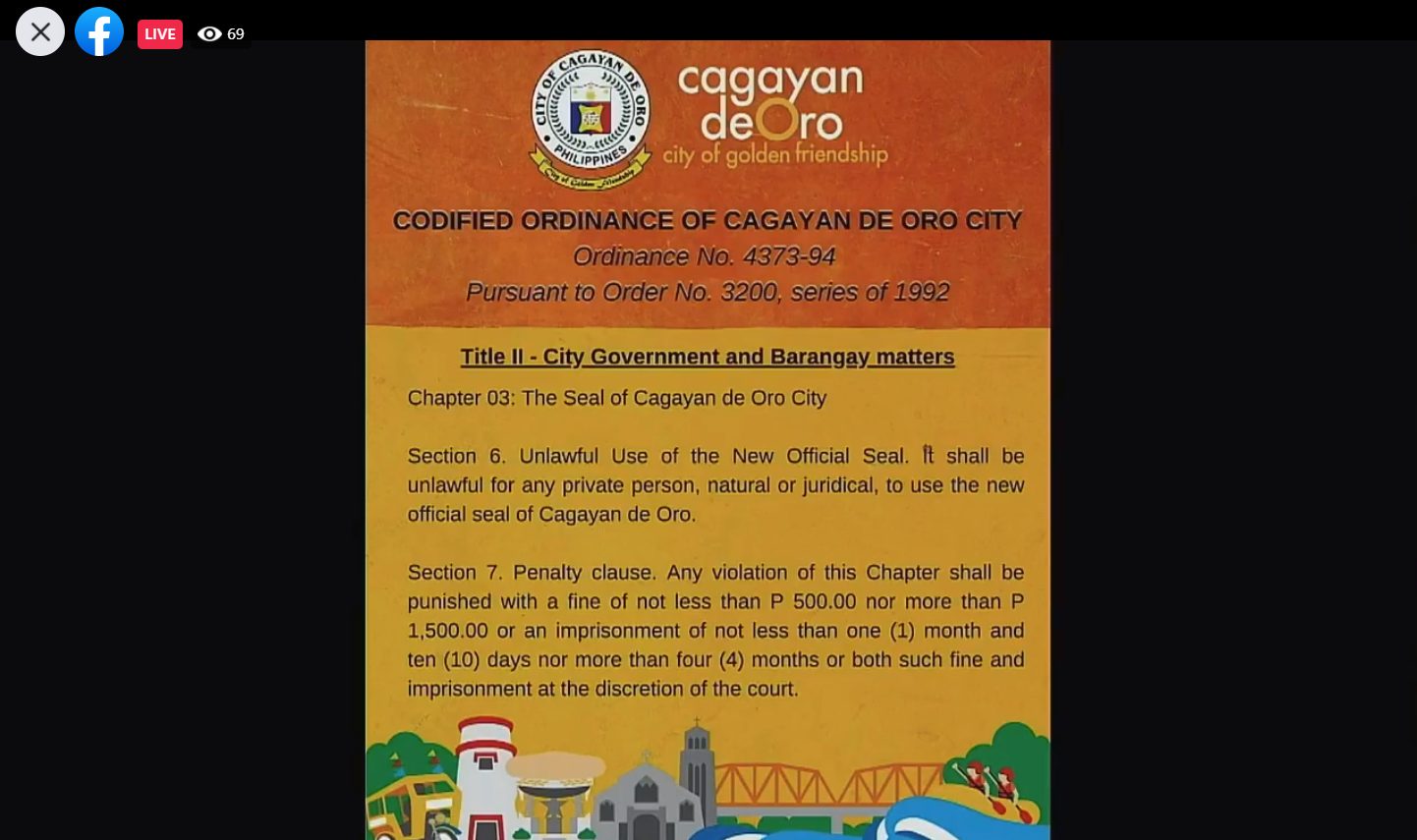 Please be reminded that ACQUIRING Higala QR Code does not count as an exit pass.
Read Also: How to register the Higala App for Cagayan de Oro City
(Source: City Information Office)