Loving the webtoon-based Kdrama shows? Well, you are in luck, 'cause Netflix is set to release more drama adaptation of online comics.
With the success of webtoon-based Korean TV series like "Sweet Home" and "The Uncanny Counter," Streaming service giant Netflix is gearing up to produce more online comic adaptations to accelerate the trend.
According to news outlet Yonhap, the original series "All of Us Are Dead" by director Lee Jae-kyoo, who was behind the comedy-drama "Intimate Strangers" (2018), is on the 2021 lineup for Netflix's binge-watching customers across the world.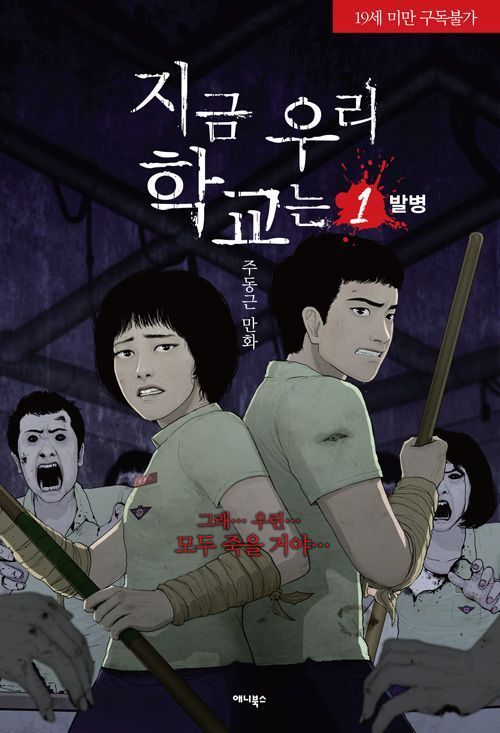 The TV series adaptation of a popular Korean webcomic titled "Now at Our School" features a group of high school students struggling to survive as a zombie virus hits their school.
The horror webcomic "Hellbound," written by Yeon Sang-ho of "Train to Busan" (2016), will be dramatized for a Netflix original this year as well.
With Yeon taking the helm of the project, star actors Yoo Ah-in and Park Jung-min will take lead roles in the series that portrays a fantasy world where people are dragged to hell by supernatural creatures.
The popular web cartoon "D.P: Dog Days," which depicts inhumane treatment in the military, is also subject to be produced for another Netflix original series in 2021.
Director Han Jun-hee, who made "Hit-and-Run Squad" (2019), will collaborate on the screenplay for the series adaptation with original webtoon writer Kim Bo-tong, with actor Jung Hae-in starring in the project.
Korean web comics' dramatisation is not new in South Korea as the sector has carved out a unique role as a source of fresh ideas for producers and screenwriters.
Many mega-hit films and TV series have been based on webtoons, such as the smash-hit fantasy series "Along with the Gods."
In line with the trend, Netflix has been basking in the success of such Korean series as romantic comedy "Love Alarm" (2019) and drama "Itaewon Class" (2020).
Recently, the apocalyptic horror series "Sweet Home," based on a webtoon with the same name, has been one of the most successful Netflix originals created in South Korea.
Released on December 18, it rose to third place on Netflix's most-watched TV show list in its first week, marking the highest-ranking achieved by Korean-made content. It features a teenage boy who stages a deadly fight against humans turning into monsters.
The fantasy mystery thriller "The Uncanny Counter," airing every Saturday and Sunday on cable channel OCN from November 28, is a drama adaptation of the cartoon titled "Amazing Rumor."
It is about a group of demon hunters, called Counters, who track down evil spirits to save the human world. With the series also available for streaming on Netflix, "The Uncanny Counter" has been in the top 10 TV shows for nearly five weeks.
(Source: Yonhap)
Also Read: The Umbrella Academy Season 3: Netflix unveils the Sparrow Academy crew