CAGAYAN DE ORO CITY, PHILIPPINES — Yesterday, March 21, 2022, the RoSa or Leni Robredo and Sara Duterte tandem supporters hosted a rally for their candidates at Divisoria Plaza, Cagayan de Oro City.
On Monday, March 21, Albay 2nd District Representative Joey Salceda along with Zamboanga City Mayor Beng Climaco-Salazar and Cagayan de Oro 2nd District Representative Rufus Rodriguez led a rally along Cagayan de Oro City endorsing the Leni-Sara tandem, known by supporters as "RoSa" (taken from Robredo and Sara).
The three public leaders headed the launch of the RoSa movement at the same place that Leni Robredo hosted her rally in Divisoria Plaza, Cagayan de Oro City.
Before the grand afternoon event that lasted until the late hours of the night, the three RoSa supporters held a press conference where they made their statements with regards to their chosen presidential and vice-presidential tandem.
By around 5:30 PM, a crowd estimated to be around 1,000 people have gathered around Divisoria Plaza. The event featured many talents from Surigao, Davao, Zamboanga and more.
Salceda, Climaco, Rodriguez heading ROSA movement
The three speakers then shared their messages to the crowd starting with Zamboanga City Mayor Beng Climaco-Salazar.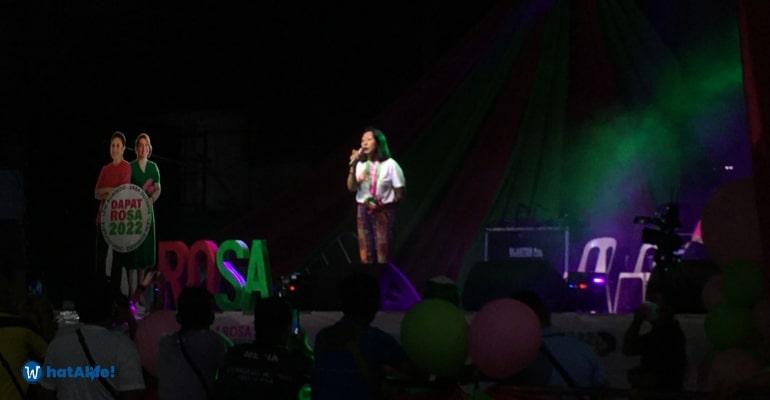 Climaco shared how she has worked with both VP Leni Robredo and Mayor Sara Duterte before and saw their sincerity in their work.
The mayor also stressed that both Leni and Sara are mothers and women who the country needs.
Following Climaco is Cagayan de Oro 2nd District Representative Rufus Rodriguez. Known to the crowd, Rodriguez called to the Kagay-anons to support the Rosa Movement.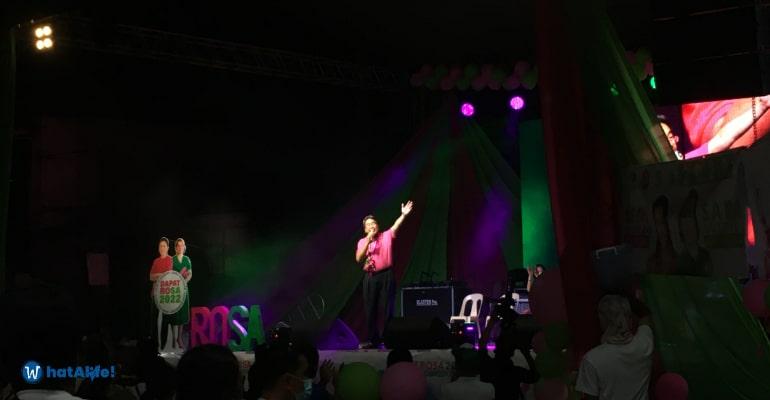 He highlighted his experience working with VP Leni in the congress and how her office (Office of the Vice President) was awarded highest audit rating by the Commission on Audit.
When talking about Sara Duterte, Rodriguez stressed that Mindanao needs representation in the high offices of the country.
After Rodriguez, Albay 2nd District Representative Joey Salceda, the head of the Rosa Movement, went to the stage and gave his statement to the crowd.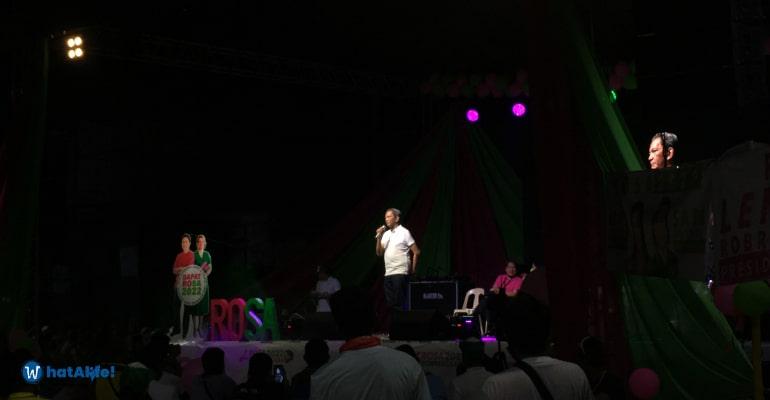 Salceda announced that with his experience as an economist, he sees a good economic future with the Leni-Sara tandem. Like Climaco, he also stressed how it's time for women to lead the country.
The event ended around 7:30 PM.
'Rosa Movement' reaction
Robredo's camp replied to the Rosa Movement launch a day after the event.
Ibarra Gutierrez, spokesperson for Robredo, delivered that VP Leni Robredo is grateful for groups backing her presidential bid despite supporting another vice presidential candidate.
However, the presidential candidate has made it clear that she will only be pushing for Senator Kiko Pangilinan as her running mate for elections 2022.
The spokesperson further clarified that Leni Robredo is still willing to work with whoever wins the vice presidential seat.
"But regardless of who gets elected, she will be willing to work with the person who the people choose as the vice president," Gutierrez said.
Meanwhile, Apo Hiking Society singer Jim Paredes went to Twitter to call Leni Robredo supporters to only support the Leni-Kiko tandem.
IKALAT SA LAHAT.

BUSTED SI ROSA

HUWAG BILHIN ANG DISKARTENG ROSA (ROBREDO-SARA).
NGAYONG LYAMADO SI LENI, SASAKAY NA SA PINK—PERO ILULUSOT SI SARA.
PASIMUNO NG ILANG MGA LGU NA NUKNUKAN NG TRAPO. #LeniKiko2022 TAYO.
Wala ng iba.
Viber.

— Jim (@Jimparedes) March 21, 2022
This is not the only time that Sara Duterte was paired to other presidential candidates. She was also endorsed with Isko Moreno called the ISSA tandem. – WhatALife!
Source: (gmanetwork.com), (rappler.com)
---
Also Read: Leni Robredo Campaign Sortie in Cagayan de Oro City (February 22, 2022)