The KAAMIÑO FAMILY, one of the most prominent and respected families in the province of Misamis Occidental, will hold a major reunion – "KA MUSIKAHAN 2023" next June 3, 2023. Families from all over Philippines and overseas are expected to participate.
The Kaamiño family has a rich history spanning generations, known for their contributions in various fields such as business, government, politics, education, and the arts. But most of all, they are known for their strong family ties and their commitment to upholding their family heritage and tradition.
Preparations for KA MUSIKAHAN 2023, which is the first time of this magnitude in the history of the Family, have been ongoing for months. The organizing committee, composed of family members from different parts of the country, has been working hard to ensure that everything is in place and that the event will be a huge success.

KA MUSIKAHAN 2023 is also the celebration of the 174th anniversary of the Kaamiño family since its official registration in the Catalogo Alfabetico de Apellidos of 1849. The event not only showcases the family's musical talents, but also a presentation of family tree, letting families trace their roots and their closeness to each other. The event will be held in Function Hall 1, Barangay 1, Tangub City with a Registration Fee of PHP200.00 per person (dinner included). Registration also starts at 9:00 am.
In addition to musical performances, KA MUSIKAHAN 2023 will also offer a variety of activities and games that will delight attendees. There will also be a photo booth where you can take pictures with your family, and an evening of bonding over dinner.
But perhaps the most important aspect of KA MUSIKAHAN 2023 is the opportunity for members of the Kaamiño family to reunite with each other. For many of them, this reunion is an opportunity to see relatives they haven't seen in years. It's an opportunity to share stories, memories and experiences and strengthen family ties. In this fast-paced world where people are too busy with their own lives, events like KA MUSIKAHAN 2023 are a reminder of the importance of family and the value of staying connected to your roots. It is an opportunity to reflect on our traditions, honor the sacrifices of our ancestors and pass on to younger generations the traditions and values ​​they instilled in us.
KA MUSIKAHAN 2023 will be an unforgettable and meaningful experience not only for the Kaamiño family, but for everyone involved.
For thos who would like to purchase shirts for the grand occasion, the event team has provided the following designs: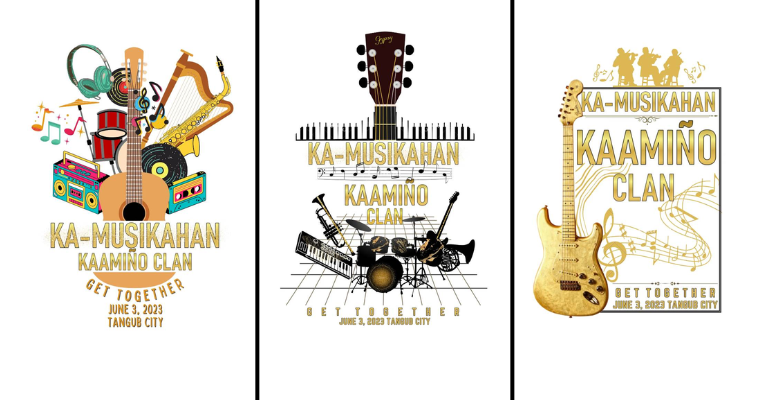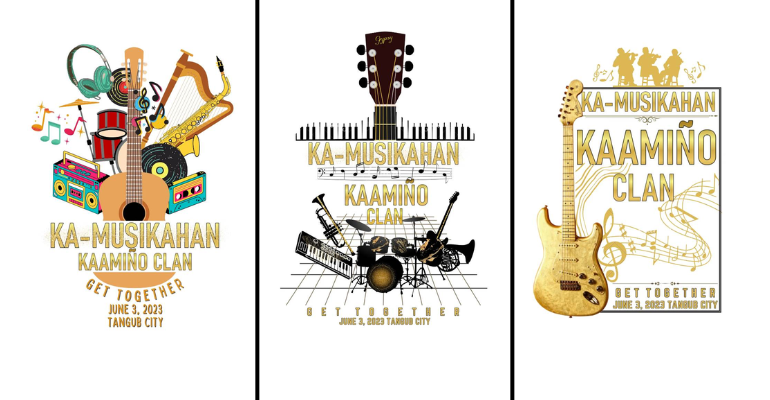 T-shirt prices are as follows:
Adult (S, L, XL, 2XL, 3XL, 4XL) – 180
Adult (M) – 150
Children Sizes (XS, S, M, L) – 180
— WhatALife!
---
Also read: 5 Cagayan de Oro youths bag awards in the SCIA 2022 Young Artists and Authors contest