If you want to register your Business Name online, this article will guide you on the five easy steps of DTI BNRS Online Registration via www.bnrs.dti.gov.ph.
Any written or published evidence of any agreement or business transaction and any sign or billboard prominently displayed in plain view, at the location of their business, or elsewhere is referred to as using a business name (BN). However, before using a business name, an individual must first register it in the Department of Trade and Industry (DTI).
---
For Business Name Renewal, check out this page: How to RENEW your Business Name online via DTI's BNRS?
---
Find out how to register your business name through DTI's BNRS (Business Name Registration System) below:
Online Business Name Registration through DTI BNRS in 5 Steps
These are the following steps for DTI BNRS Online registration:
Step 1. Go to the New Registration option under the website's Business Name Services.
Click "I Agree" to indicate your understanding of the registration's terms and conditions. Then, after filling out the form with the owner's information, click "Next."
Step 2. Fill out the essential fields for your business name and scope of operations.
Decide on your company's territorial scope (e.g., barangay, city/municipality, regional, or national).
Type your company's dominant name (Note: The Dominant Name refers to the main identifying words or numerals attached to your Business Name.)
Enter terms describing your business under the Business Name Descriptor (The Descriptor, based on the Philippine Standard Industrial Classification, identifies your business type.)
The bottom part will show a potential business name. Select "Check Name Availability." The computer will provide the following result if the provided BN is available.
Click "Proceed" in the confirmation pop-up if everything is correct.
Step 3. Receive a Reference Code.
Please take note of the Reference Code since you will need it for all transactions you have with BNRS. Click continue and fill in the remaining blank areas in the next sections.
Step 4. After completing Step 3, a series of completed forms will display; please double-check all information entered during registration before clicking "Confirm."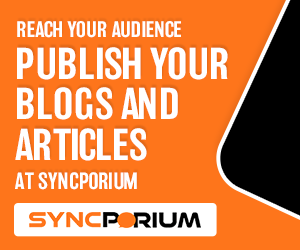 Then, click "Proceed" to confirm compliance with the Undertaking. For your files, you may download the Undertaking.
Step 5. The payment section will show up, recommending payment options such as DTI Teller, GCash, PayMaya, Landbank Link.Biz, or Credit/Debit Card. When your payment has been confirmed, select "Register New Business."
Please remember to pay the registration fee within seven (7) calendar days of the application date. Otherwise, the BN application will be regarded as being abandoned and revoked. After completing the payment transaction, the Certificate of Business Name Registration will be sent to your email.
Download your Certificate online
Step 1. Proceed to the Transaction Inquiry link under the website's Business Name Services. Next, enter your Reference Code in the corresponding field.
You will get a verification code to the email address you used to register.
Step 2. To see the Transaction Summary, enter the verification code. Finally, you may access your certificate by clicking "Certificate" under the Downloadable Contents.
Congratulations! Your business name has been registered successfully. Please visit the nearest Negosyo Center for any additional BN-related transactions. — WhatALife!/Brix
---
Also read: Barangay Micro Business Enterprises (BMBEs) Act of 2002: An Updated Guide in 2022