Iloilo City has adopted the quick response (QR) code system to speed up its contact tracing and monitoring for COVID-19 infections last November. However, two days after its launch, the contract tracing system got suspended due to an overwhelming number of residents trying to register and obtain QR codes.
Months following its suspension, the local government of Iloilo has created guidelines on how to proceed with the registration.
Iloilo Mayor Jerry Treñas signed Executive Order No. 005, Series of 2021, last January 19, detailing the guidelines on how to acquire the QR for different registrants. See the images below for the full document.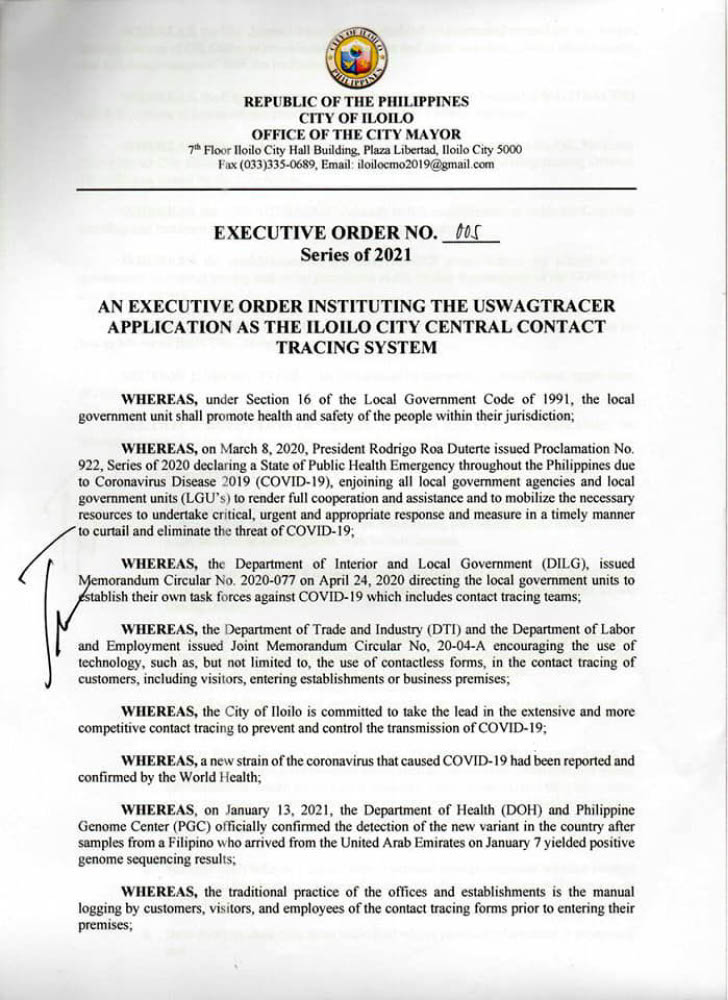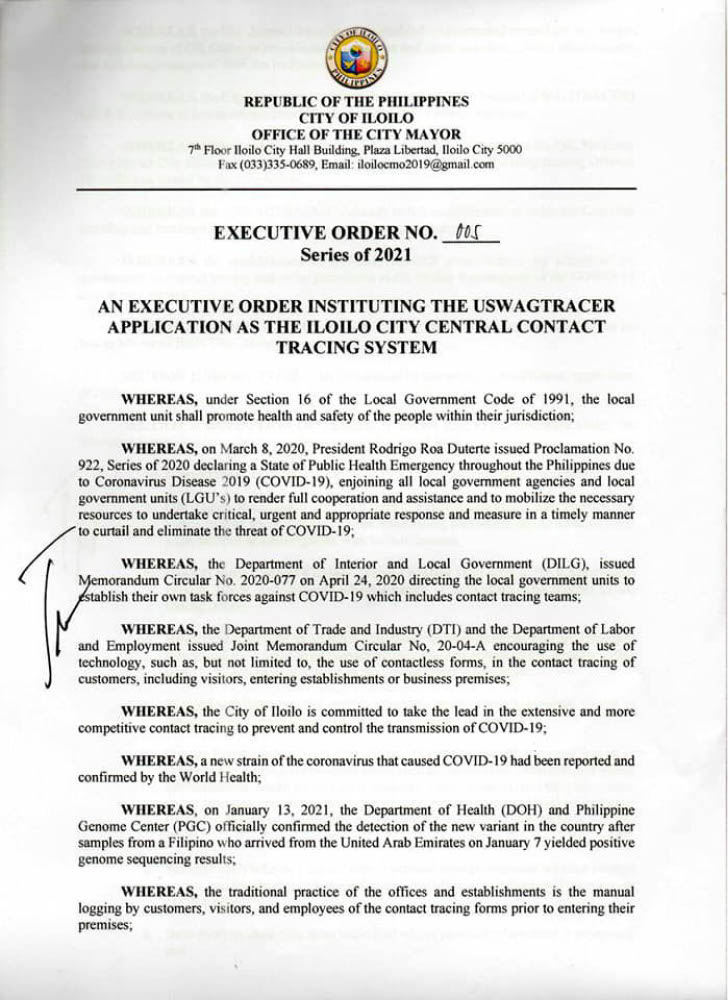 How to register to UswagTracer QR code
City residents can register and obtain their UswagTracer QR code through their respective Barangay Secretaries, while non-residents working in the city can register through their company or employer.
For non-residents visiting the city or transacting in public and government offices, they can avail their UswagTracer QR code by presenting one (1) valid ID from any of the following registration sites:
Iloilo City Hall
Malls in Iloilo City
Airport and Seaport
Those working in government agencies can also coordinate with your office head and send an email to agency@uswagtracer.com. Meanwhile, business establishments may reach the development team at business@uswagtracer.com.
Note: Each QR Code is unique and permanent per individual and is likewise non-transferrable.
In case of loss, registrants should immediately report to the following retrieval centers for the re-issuance of their QR code:
For working individuals, they can re-obtain their QR code at the designated Data Manager or personnel of their respective offices or workplace;
City residents can coordinate with their respective Barangay Secretaries or designated personnel;
For visitors, notify the Data Management Center of Iloilo City through telephone numbers (033) 337 2125 / 335 1736 or email at support@uswagtracer.com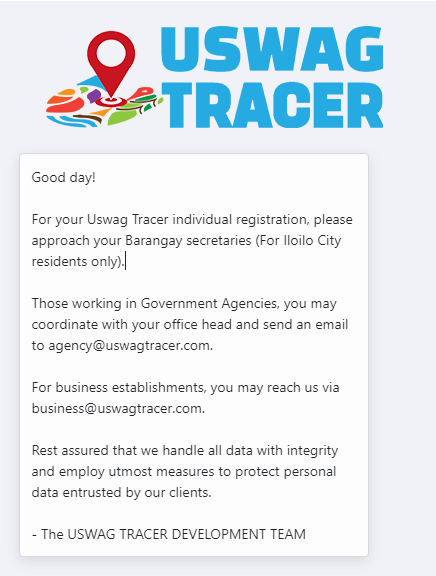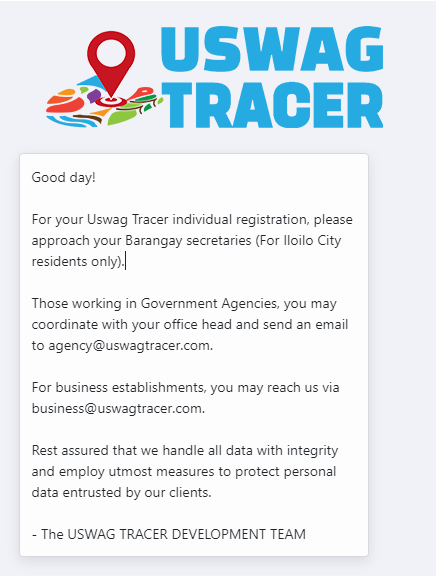 ---
Also Read: How to register to Antipolo Bantay COVID-19 QR Code