(UPDATED) – The Safe Davao QR is the platform created to help expedite contact tracing and enforce the prohibition on non-essential travel. All residents and non-residents of Davao City shall need their unique and permanent DQR to travel around Davao City, as well as everyone entering the city.
Also Read: Mayor Sara extends Safe Davao QR code registration to November 23
Safe Davao Registration for Individuals
Starting 5 PM on October 31, 2020, the DQR link below is accessible for INDIVIDUALS who will need to move around Davao City to work, do business, access goods, and essential services.
Requirements
The things you need to prepare before you go online and access the link are the following:
A clear photo of your entire face, facing the camera;
A clear photo of your valid ID* or birth certificate (a list of valid IDs is provided below);
A clear photo of your face beside your valid ID or birth certificate;
Valid mobile phone number;
Valid email address.
Step-by-step Registration
Step 1: Go to https://profiles.safe-davao.com/registration/person via browser (Chrome, Mozilla, etc.)
Step 2: Fill up your Basic Information under the INDIVIDUAL registration option. Once done, click NEXT.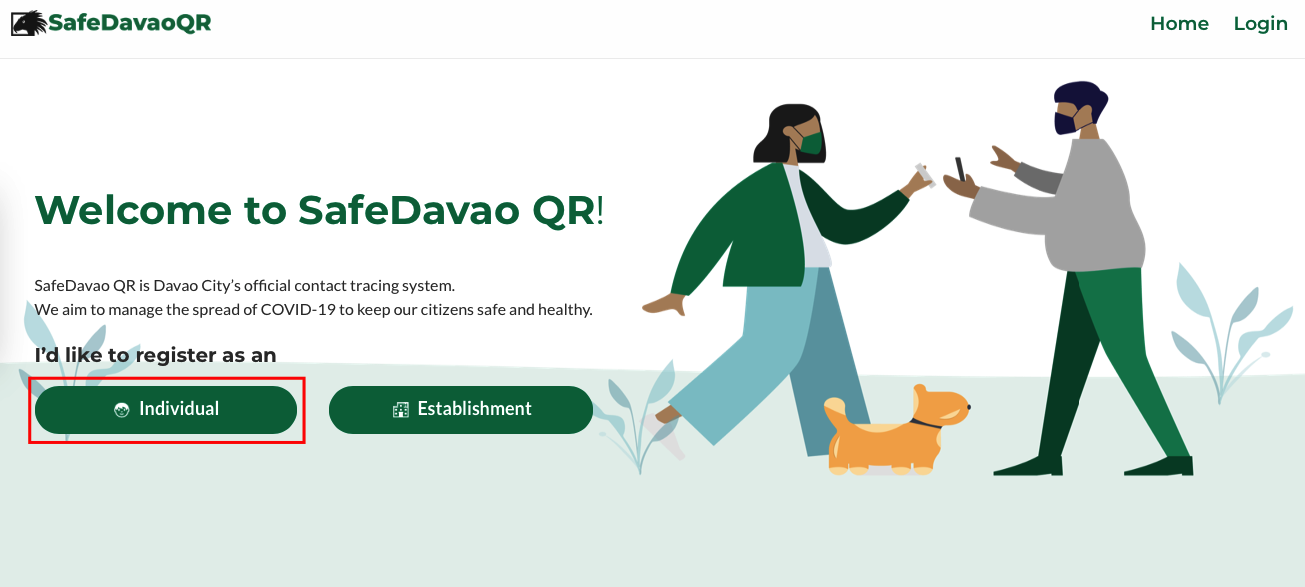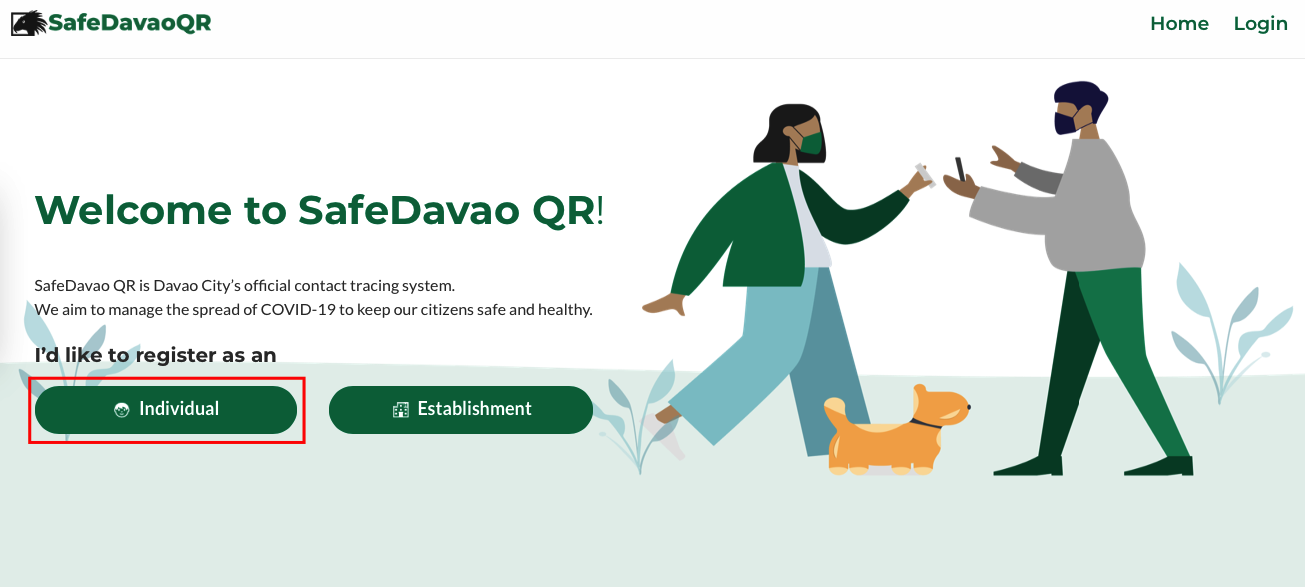 Make sure to prepare the following before you start filling out the registration form:
Make sure your cellphone is just within reach and ready to receive a one-time password (OTP) via SMS text message;
Make sure you have saved images on your mobile phone or personal computer of the following:

Latest photo of your face (For your DQR Photo ID)
Photo of your valid ID*
Your photo holding your ID beside your face
*List of valid IDs
Social Security System (SSS) / Government Service Insurance System (GSIS) Unified Multi-Purpose Identification (UMID) Card
Land Transportation Office (LTO) Driver's License. Student Permit may be accepted if in card format.
Professional Regulatory Commission (PRC) ID
Overseas Workers Welfare Administration (OWWA) / Integrated Department of Labor and Employment (iDOLE) card
Commission on Elections (COMELEC) Voter's ID or Voter's Certification from the Election Officer with Dry Seal
Philippine National Police (PNP) Firearms License
Senior Citizen ID
Airman License (issued August 2016 onwards)
Philippine Postal ID (issued November 2016 onwards)
School ID
Passport
In the absence of a valid ID, PSA copy of a birth certificate
Davao City residents who do not have a valid ID or birth certificate may apply for their DQR at the nearest police station. Meanwhile, Non-Davao City residents who do not have a valid ID or birth certificate must first get these requirements before they can register for a DQR.
Employers should assist all their workers who do not know how to go online or do not own a smartphone.
Step 3: Upload a photo of your face, your valid ID, and a photo of you holding your ID beside your face. Once done, read and tick the box that read "I hereby authorize the City Government of Davao…" and confirm that you are not a robot.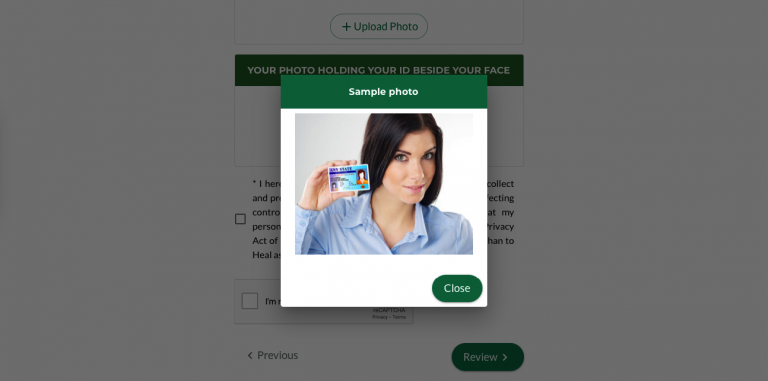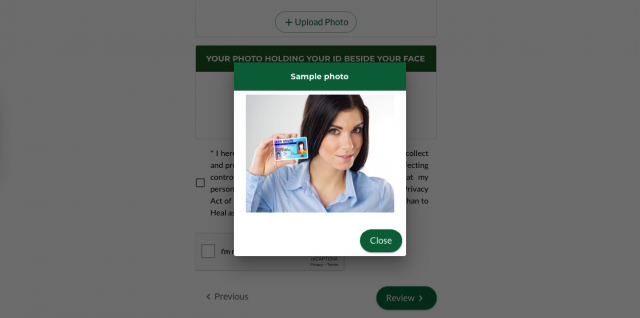 Step 4: Make sure to thoroughly review your information for any typographical errors.
Step 5: Download and save your QR code from your profile. For convenience, print and laminate your QR code.
Safe Davao Registration for Establishment
Starting 10 AM on November 1, 2020, the DQR link for ESTABLISHMENTS shall be open for all Davao City offices and establishments.
DQR Procedure for Establishments
STEP 1 Device
Make sure you have the necessary devices that can read QR codes. You may use either Smartphones or Tablets to scan QR codes.
STEP 2 Internet Connection
Make sure you have an internet or data connection.
STEP 3 Register
To register, the establishment's contact person shall visit the Safe Davao QR web app at https://profiles.safe-davao.com/registration/establishment.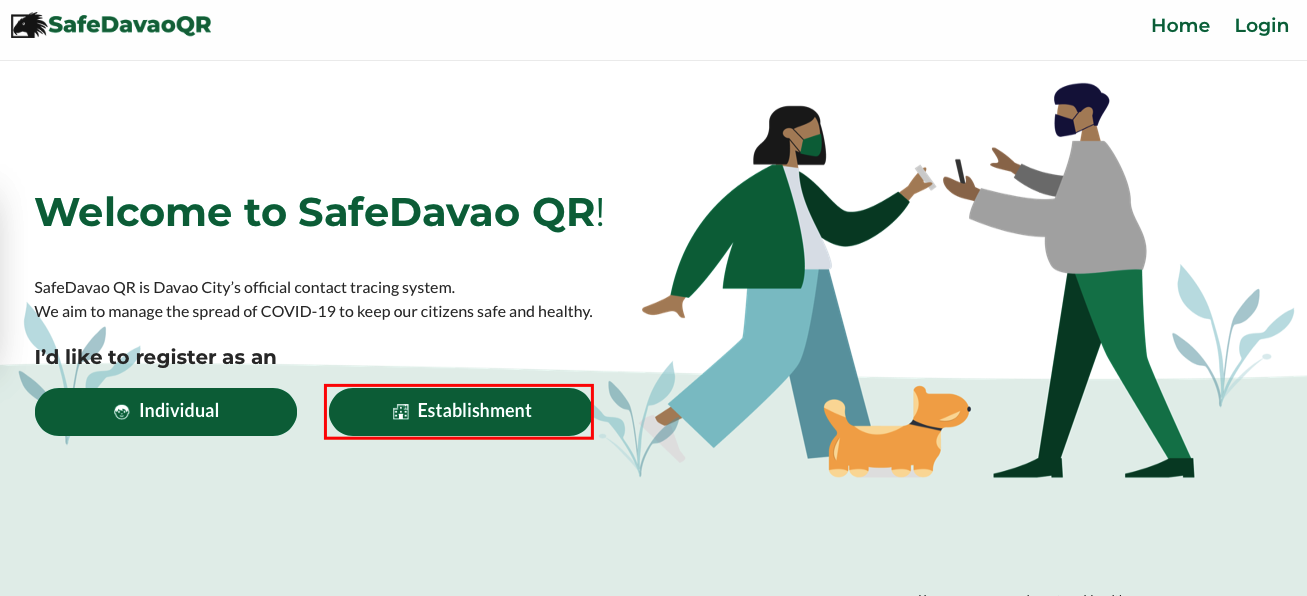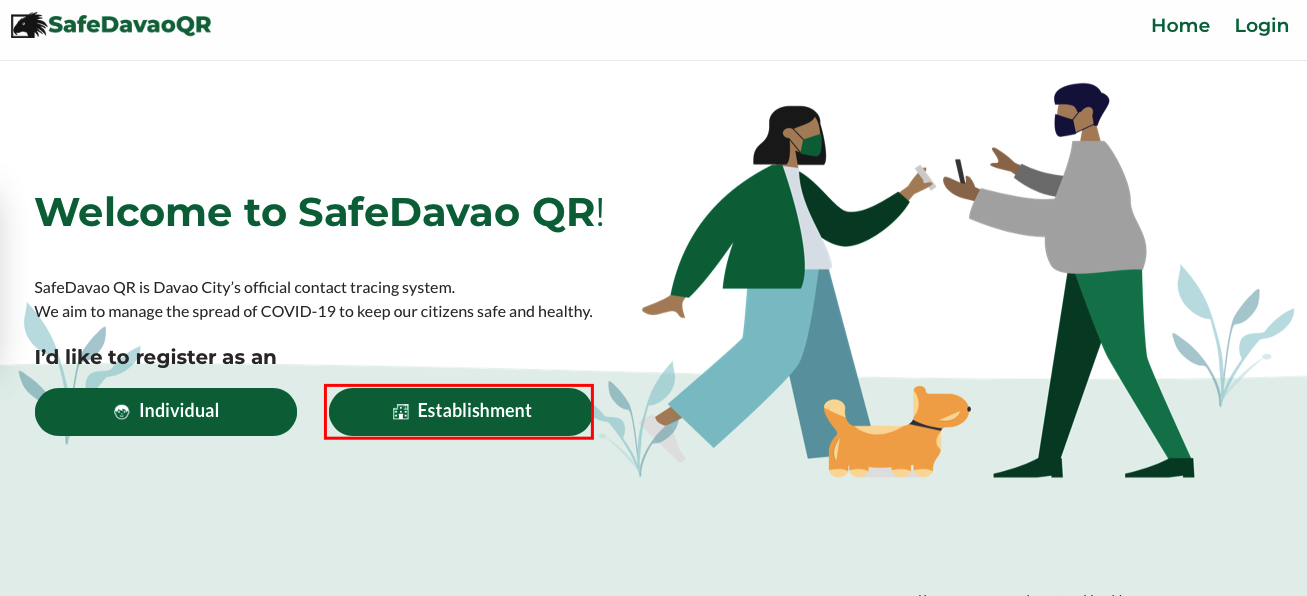 Select the register as ESTABLISHMENT to begin the registration.
Once completing your registration, two (2) QR codes will be generated: one for the Entrance and another for the Exit. These will be used to record the Time-in and Time-out of the customers, respectively. You are allowed to register only once for your establishment. (READ: Davao QR code registration for Establishment)
STEP 4 DQR Codes
The establishment shall print and posts the DQR codes at the entrance and exit points. TIP: Several copies of the DQR codes may be posted to avoid long queues.
Customers whose smartphones have internet connection have the option to scan the posted codes using the DQR web app scanner upon entering and leaving the place.
STEP 5 Access DQR Scanner
The establishment may also do the scanning using the DQR web app scanner found on the SafeDavao QR site.
To access, choose LOGIN at the top menu. Type the establishment username and password, then select the establishment scanner option. Through this, it will activate the DQR scanner app and will be ready to scan the customers' DQR codes. NOTE: You don't need to download a QR code scanner from the Play Store or App Store.
STEP 6 Scan DQR
To start scanning, select the "Entrance" option of the DQR scanner app to scan customers' QR code who are coming in.
To scan outgoing customers, select the "Exit" option. Make sure to select the right option before scanning to ensure the accuracy of the data that will be recorded.
STEP 7 Verify Identity
Once you have scanned the customers' DQR code, the system will display on the screen the photo and details of the customer. This will allow the establishment to verify the identity of the customer.
For concerns and inquiries, you may contact DQR team through the following HELPLINES open Monday to Sundays from 7 AM to 8 PM.
SMART
0961-750-3542
0961-750-3541
0961-750-3540
GLOBE
0995-461-6400
0995-461-6402
0995-461-6394
Mandatory enforcement of the DQR shall start on November 7, 2020.
Note: Offices and establishments that have already registered last October 31 – November 4, 2021, are no longer required to register again.
To reiterate, offices and establishments must register and scan DQR codes of individuals "entering and exiting" their premises (ex. office, mall, place of worship, bank, hotel, individual stores, etc).
Meanwhile, small offices and establishments with customers and guests with transactions less than 15 minutes are NOT YET required to register this time (ex. bakery without dine-in, sari-sari store, a small open stall, etc).
(Source: City Government of Davao)
---
Also Check Out: LIST of online QR code registration in Mindanao