Attention car owner parents! Republic Act No. 11229 or the Child Safety in Motor Vehicles Act, will be fully implemented starting Tuesday, February 2, 2021.
Signed by President Rodrigo Duterte in February last year, RA 11229 mandates that children aged 12 and below must use the child restraint systems (CRS) or car seats and are only allowed to take the front seat if they meet the 4'11' height requirement, on top of using the regular seat belt.
Parents must note that the CRS should be appropriate to a child's age, height, and weight and must be mounted in the vehicle's rear seat.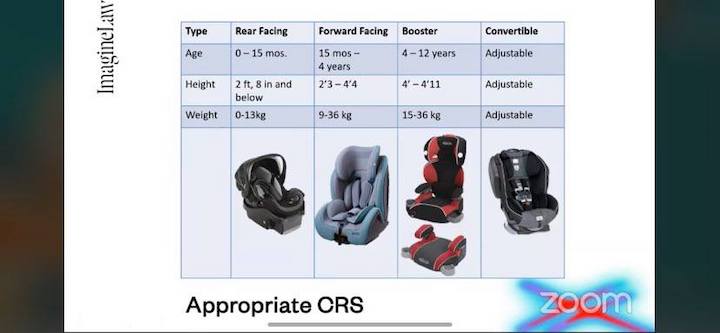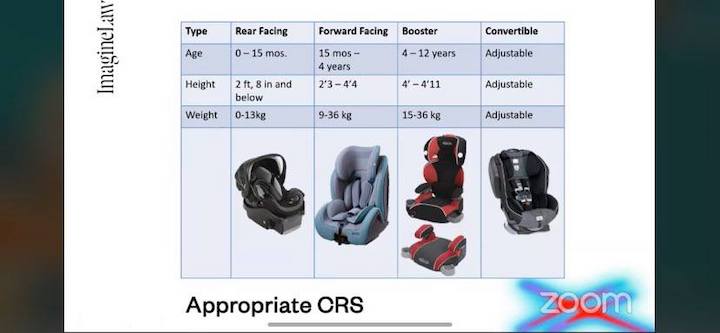 "Child restraints in cars are intended to keep a child firmly secured in their seats so that in case of sudden braking or collision, the child would not be fatally thrown away against the car interior or ejected from the vehicle," Robert Valera, deputy director of the Law Enforcement Service of the Land Transportation Office (LTO) said in a briefing hosted by Buckle Up Kids PH last week.
In a report by GMA News, Valera noted that while the law will take effect this week, the LTO will not apprehend violators for at least the next three months as the agency will focus on information dissemination the new law.
"The enforcement is not only about apprehension. It also covers information dissemination as well as warning. Instead of issuing initially a TOP (temporary operator's permit) or a show cause order, we will be on the warning mode as well as information dissemination," he said.
RA 11229 fines
Under RA 11229, drivers found in violation will be fined P1,000 for the first offense; P2,000 for the second offense; and P3,000 and a one-year suspension of the driver's license for the third and succeeding offences.
Exempted, however, those cases would put the child in greater danger, such as during medical emergencies, when the child transported has a medical or developmental condition or other similar circumstances.
Manufacturers, distributors, importers, retailers, and sellers who violate the law – in terms of safety standards and the regulation and requirements – will be fined from P50,000 to P100,000 for every CRS product sold without prejudice to other penalties.
The Department of Trade and Industry (DTI) has specified the CSR standards under DTI Administrative Order No. 20-03 which follows the CRS standard according to the United Nations Regulations 44 and 149, as well as evolving and other international standards.
Moreover, the DTI will eventually publish a list of brands that meet the requirements of RA 11229, and which have already been granted a Philippine Standards mark or an Import Clearance Certificate.
Not sure where to buy? Check available child car seats here and start shopping now!
Also Read: DOLE safety training in workplaces now FREE