While nationwide lockdowns, in efforts to curb the spreading pandemic, have closed down hundreds of businesses, small and mid-size enterprises (SMEs) have managed to stay afloat and thrive, all thanks to the internet.
If you're living quite a distance off the city center, then you can surely relate to how inconvenient it is to buy stuff considering the traffic hassle in the bustling streets of Cagayan de Oro. On special occasions such as holiday celebrations, birthdays, or wedding anniversaries, the hassle of taking the busy street can be really overwhelming especially if you're in a hurry. Luckily, for Kagay-anons, we have many notable SMEs around. And speaking of cakes, Iponanons can now crash out the need to hop on a jeepney to buy one because they now have a go-to cakeshop for their all-year-round cake needs:
Meet Darla's Cakeshop, the sweetest place in Barangay Iponan!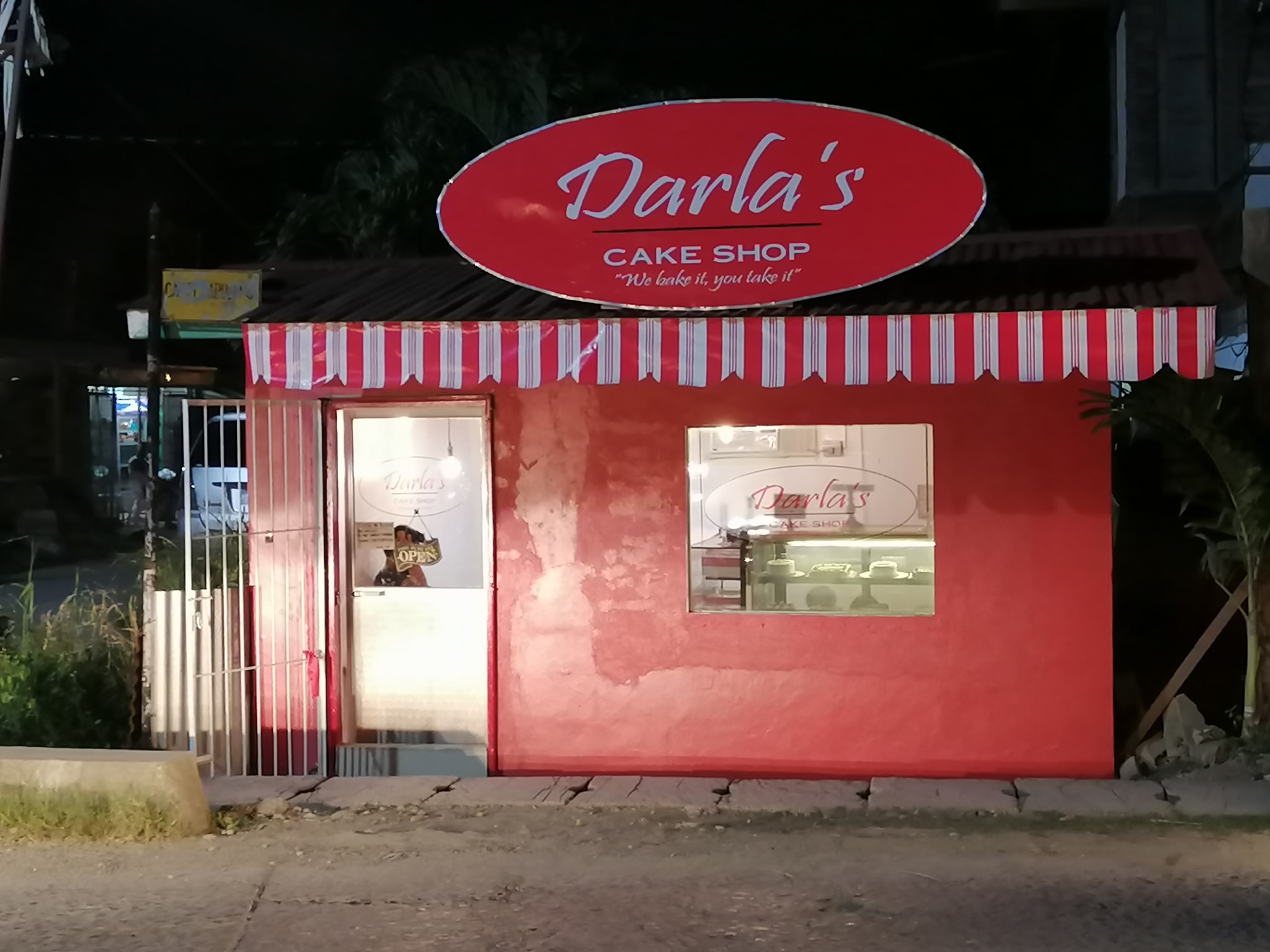 If you've been to Iponan, I'm sure you've seen the eye-catching little red store located at the corner of Saarenas – Capt. E. Jabulin Streets. While this cake shop moved to its new location last September, it didn't affect its growing patrons for its mouthwatering chocolate moist and tasty ube cakes.
Cake shop for Iponanons
Reza Faith Obungen was introduced to baking as she occasionally assisted her mother, who also sells cake, way back in her college days. But it wasn't until she got married when she decided to use her talent in baking to earn additional income. For this reason, she dusted off her baking skills, which she acquired from her mother, and improved it through self-education. Not long, she began selling it, reaching out to relatives and friends—hoping their word of mouth would reach new customers, which it did. Around the same time, her mother-in-law had also given her an oven, encouraging her more to kickstart her online selling under the name 'Bake My Day' on Facebook.
With the assistance of her husband, Reza managed to juggle between baking, packaging, and marketing her cakes online all while being a mother. It was all going smoothly, from 2014 to 2016, until the oven she has been using got damaged after a cleaning session. And because she couldn't afford to buy a new one, Reza eventually stopped her operations—for a while.
"[In] 2019, naka think ko nga… naa siya sa akong heart, mura siya'g dream na 'I want to put up a cake shop'," Reza shared.
(In 2019, the thought of… the dream of putting up a cake shop is in my heart.)
She continued: "I prayed for it—gusto ko'g cake shop sa Iponan lang, wala ko ni dream nga mag put up in a city kay daghan man kaayo ga baligya," with her intention to offer convenience to the community.
(I want a cake shop here in Iponan, I did not dream of putting up the shop in a city because there's a lot already.)
Barangay Iponan is the last barangay going west in Cagayan de Oro with a 15-20 minutes drive (on a free-traffic day). "At least di na sila kailangan mu adto sa layo, at the same time, di lang puro chiffon cake ilang matilawan," Reza added.
(At least residents won't need to travel, at the same time, they can also taste other cake varieties aside from chiffon.)
It took them a while to look for a place until they inquired for a vacant spot in Saarenas – Capt. E. Jabulin Streets, which they've handmade built into a striking red little shop (credits to design inspirations in Pinterest). They've also rebranded to Darla's, named after Reza's daughter.
Viral witty dedication cakes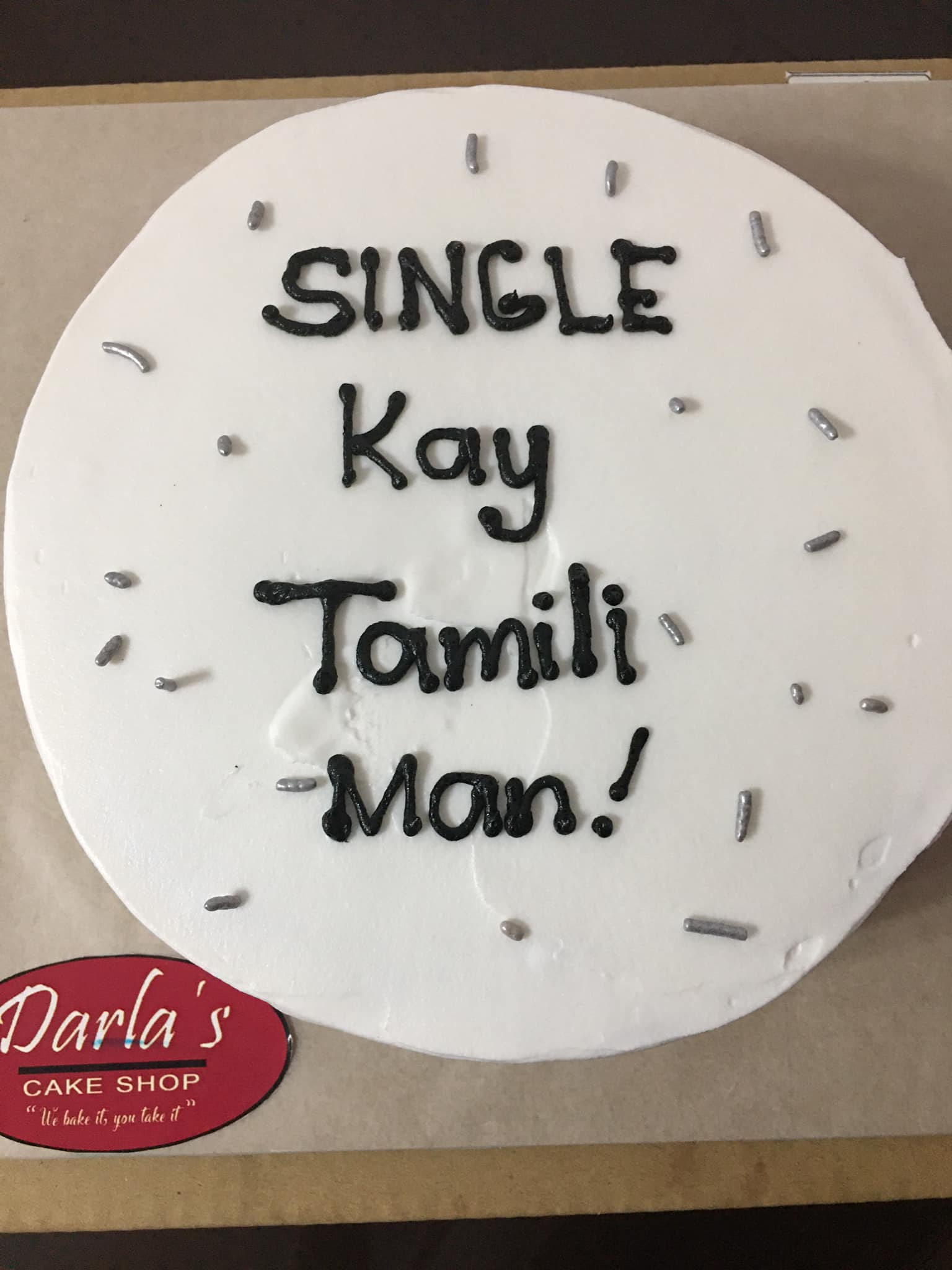 Hopping into the bandwagon of trendy, witty dedication cakes, Darla's Cakeshop has gained quick recognition despite its infant stage in the industry. Combined with its luscious taste and aesthetically pleasing cake designs, their patrons expanded beyond Iponan. They even received orders outside Cagayan de Oro, which they'd, unfortunately, have to decline.
The cake shop also provides food delivery service to easily serve its customers aside from its physical store. Nevertheless, customers could also visit and pick up their orders if they'd preferred to.
More aesthetic red shops in the future
What started from a close-knit team of four (Reza, her husband, one attendant, and a dishwasher), Darla's Cakeshop is now comprised of eight workers, with Reza stepping out from the kitchen to take on the role as the purchaser and an occasional cake designer. In order to keep up with the production demand, Reza has limited Darla's flavor to Chocolate moist and Ube.
"One good thing about COVID-19 lang gyud is kanang mga small businesses nga ni boom," Reza said when asked how the cakeshop thrived amid the new normal.
But like any other forward-looking SME owners, Reza might add new flavors and possibly open branches in Barangay Gusa or Uptown.
For inquiries and order placements, you may contact them at (0966) 621 6123 or visit their Facebook page at Darla's Cakeshop. Delivery services are available within Cagayan de Oro City only.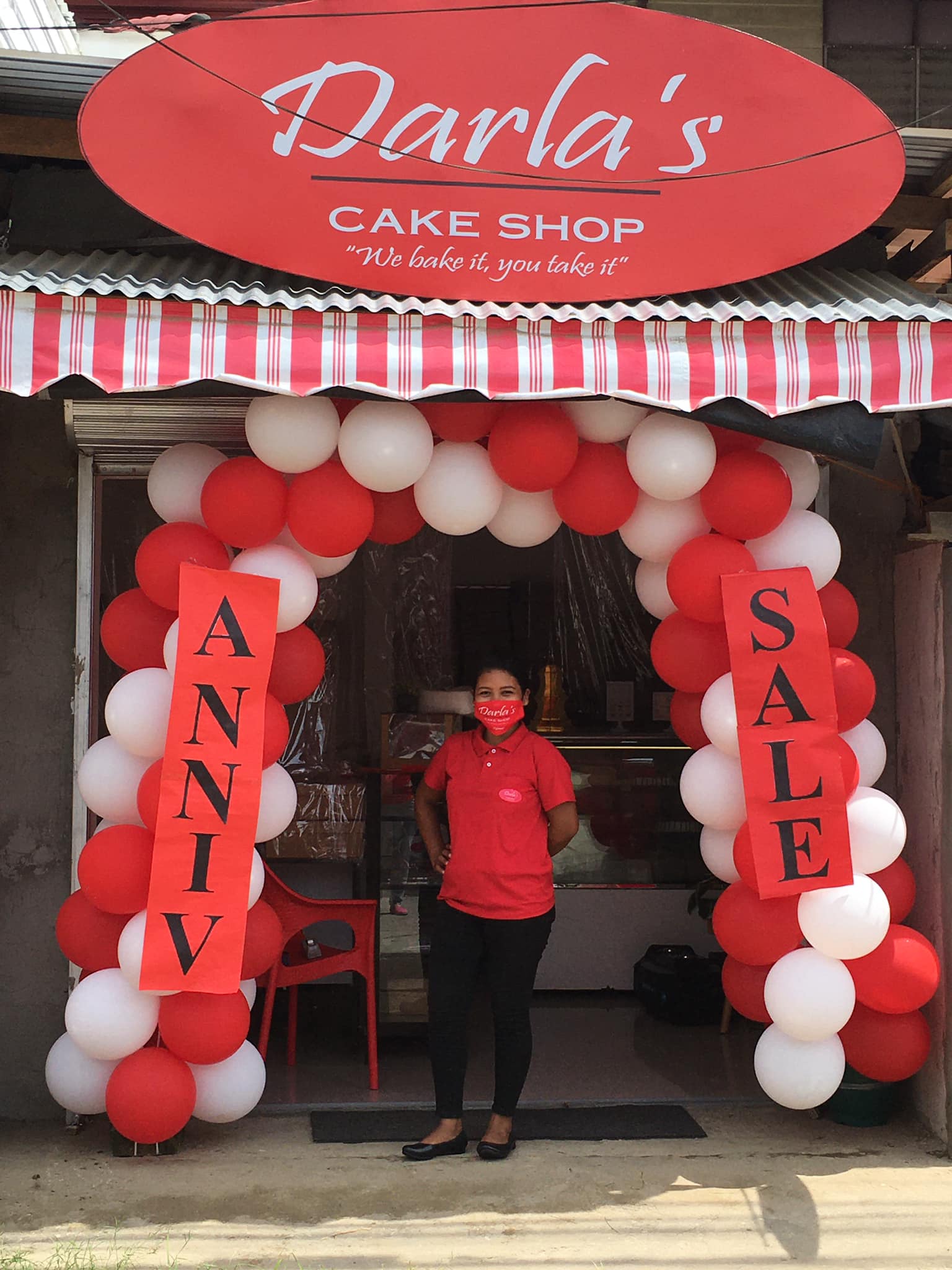 If you plan to bake at home, our friends over at Bella Cupcake Couture offers the best baking tools for cake. Check them out!
—
This 2021 WhatALife! takes on the initiative to feature different Kagay-anon SMEs to support and help promote local products. Check out here for more SME Featured stories!