QUEZON CITY, PHILIPPINES —  On Monday, August 15, the same day it was supposed to start classes for the school year 2022-2023, the Colegio de San Lorenzo (CDSL) of Quezon City officially announced its permanent closure. This drew mass outrage from students and parents.
Colegio de San Lorenzo is a private school founded in 1987 in Quezon City. However, after more than 30 years of operation, the institution announced it would permanently stop operations.
"Due to the financial instability and lack of financial viability brought about by the ongoing pandemic and exacerbated by consistent low enrollment turnout over the past years, the Board of Trustees has come to the painful and difficult decision to permanently close our educational institution, Colegio De San Lorenzo," wrote the school management in a letter addressed to the students and their parents.
Read their official statement posted on Facebook below:
The management assured the students who have already paid for tuition and other fees, including books and uniforms, that they would be refunded in full. They also promised the students that they would help them in transferring to other schools "by timely releasing their records and credentials for such purpose."
The school added that they would coordinate with institutions "of the same caliber" that the students could transfer into.
In the general meeting held on Monday, August 15, the school representative said they coordinated with the College of St. Catherine – Quezon City to accept students from CSDL without taking an entrance exam. Classes will start on September 12.
The Villagers Montessori College from Barangay Sangdaan, Project 8, Quezon City, also offered to accommodate the affected students.
CDSL will start the release of transfer credentials and the processing and claiming of refunds from August 16 to September 19.
DepEd spokesperson Michael Poa said they would be verifying if the private school is under their jurisdiction and if they can assist the institution. 
Parents and students express frustation over shutdown
After the announcement, the students and parents held a general assembly at the high school gym where they expressed their frustration over the sudden shutdown; they said it would give them a hard time, especially for the graduating students.
They directed their grievances to the president of the school, Mary Claire Therese Balgan, for her absence during the assembly. The students and parents then demanded the school immediately release all the transfer requirements and refunds as soon as possible.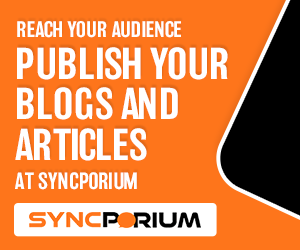 In a Facebook post, the CDSL College Student Council said that the institution had "betrayed" the dreams of the students.
"Ngayon na magsasara ang pangalawang tahanan namin, lahat kami ay naguguluhan at natatakot. Hindi lamang dahil sa nawalang eskwelahan. Kundi sa mga pangarap na biglang natuldukan. Mga pangarap na bigla na lang naglaho at nawala sa aming mga kamay," they added.
(Now that our second home is closing, we are all confused and scared. Not only because of the lost school. But in dreams that suddenly came to an end. Dreams that suddenly vanished and disappeared from our hands.)
See their official post below:
 –WhatALife!/Zed
---
Also read: Kalayaan College ceases operations after 22 years