Cagayan de Oro City, Iloilo City, and Laguna province, along with the other high-risk areas for COVID-19, will be placed under the strict quarantine classification beginning Friday, August 6.
Presidential Spokesperson Harry Roque announced these new quarantine classifications after government data showed an uptick of COVID-19 cases in Cavite, Laguna, Batangas, Rizal, and Quezon (Calabarzon).
"President Rodrigo Roa Duterte approved the recommendation of the Inter-Agency Task Force to place Laguna, Iloilo City, and Cagayan de Oro under enhanced community quarantine beginning August 6 until August 15, 2021," Roque said in a press statement Thursday.
Roque said Cavite, Lucena City, Rizal, and Iloilo province will be placed under modified enhanced community quarantine (MECQ).
Meanwhile, Batangas and Quezon will be placed under general community quarantine (GCQ) "with heightened restrictions."
Starting Sunday, August 8, the municipality of Gingoog will be placed under GCQ with heightened restrictions, following the quarantine classification of its mother province, Misamis Oriental.
Previously, Laguna was under MECQ, while Cavite, Rizal, and the city of Lucena were under GCQ with heightened restrictions, and Batangas and Quezon were under GCQ.
Iloilo City and Cagayan de Oro City were originally placed under ECQ until August 7, however, extended until August 15.
Duterte approved the Inter-Agency Task Force for the Management of Emerging Infectious Diseases' (IATF-EID) new quarantine classification as ECQ imposition in Metro Manila begins on August 6 until August 20 amid the rising number of Covid-19 infections.
On Wednesday, Health Secretary Francisco Duque III said they would decide whether to place the entire region or select provinces under the strictest quarantine classification.
The ECQ status only allows essential establishments and industries to operate, such as hospitals, groceries, courier, and delivery services, among others.
Only authorized persons outside residence (APORs) can travel out of Metro Manila plus Cavite, Rizal, Bulacan, and Laguna.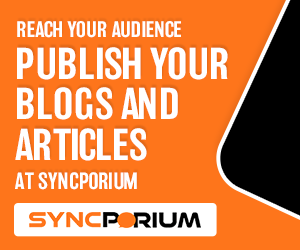 As of Thursday, the Philippines has logged 8,127 additional COVID-19 cases, bringing the country's total cumulative to 1,627,816.
The death toll, on the other hand, increased to 28,427 after 196 more people died while recoveries climbed to 1,532,494 after 4,343 more patients got better.
(Source: PNA)
---
Also Read: CdeO logs 78 new COVID-19 cases; total cases at 13,189