CAGAYAN DE ORO CITY, PHILIPPINES — CDO is among the finalists for the 2022 Galing Pook Awards for its developments and achievements in the field of education.
The entry "Making Dreams Come True: Providing Better Access to Quality Education in Cagayan de Oro" is the fourth entry in the city from 2013 to 2022 under former Mayor Oscar Moreno, with the support and assistance of Mayor Rolando "Klarex" Uy.
Cagayan de Oro has won the Galing Pook Award three times and Mayor Klarex Uy is hopeful that the city will win another Galing Pook Award.
City officials are scheduled to appear in a panel presentation and interview next month, especially in the education committee. Accordingly, Mayor Klarex once again expressed his strong support for education since it is one of the priority agendas of his administration.
CDO becomes a national finalist in the Bayanihan Service Award
Under PESO Manager Kathleen Kate Sorilla, the Job Placement Bureau – PESO Cagayan de Oro was recognized as one of the Secretary's Bayanihan Service Award 2021 National Finalists (Highly Urbanized City).
The Bayanihan Service Award is conferred to local government units with exceptional contributions despite the limitations and restrictions brought by the COVID-19 pandemic that has resulted in quality and decent employment of their constituents through Innovation, Resilience, and Humanitarian Service.
LAMO-TFEPB provided Geo-Tagging in BLISS, MRP
Another 34 lots of BLISS, Macanhan Relocation Project (MRP) Barangay Carmen are subject to geotagging by the personnel of the LAMO-TFEPB (Land Asset Management Office-Task Force for the Emancipation of Piso-Piso Beneficiaries) and CENRO-Initao.
Engineer Armen Cuenca, Executive Director of TFEPB, explained that geotagging is a great help to people to know and guide the location and information of the area.
Geotagging is a process that will add more geographical information in different ways, such as a digital photograph, video, and so on.
During the tenure of Mayor Rolando "Klarex" Uy, as many as 24 land titles were handed over to the beneficiaries of MRP BLISS.
Mayor Uy has revealed that the housing project is one of his priorities under the RISE CDO Development Agenda to provide decent housing to ISFs (informal settler families) in the city. – WhatALife!/Zed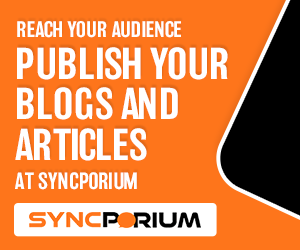 ---
Also read: Villanueva Chorale wins awards in Busan Choral Festival and Competition 2022