Out of 631 entries worldwide, Butuan City is among the chosen 50 Champion Cities 2021 by Bloomberg Philanthropies
Butuan City has been named among the chosen 50 cities to compete in the Bloomberg Philanthropies' program for innovative urban solutions in response to issues amid the COVID-19 pandemic.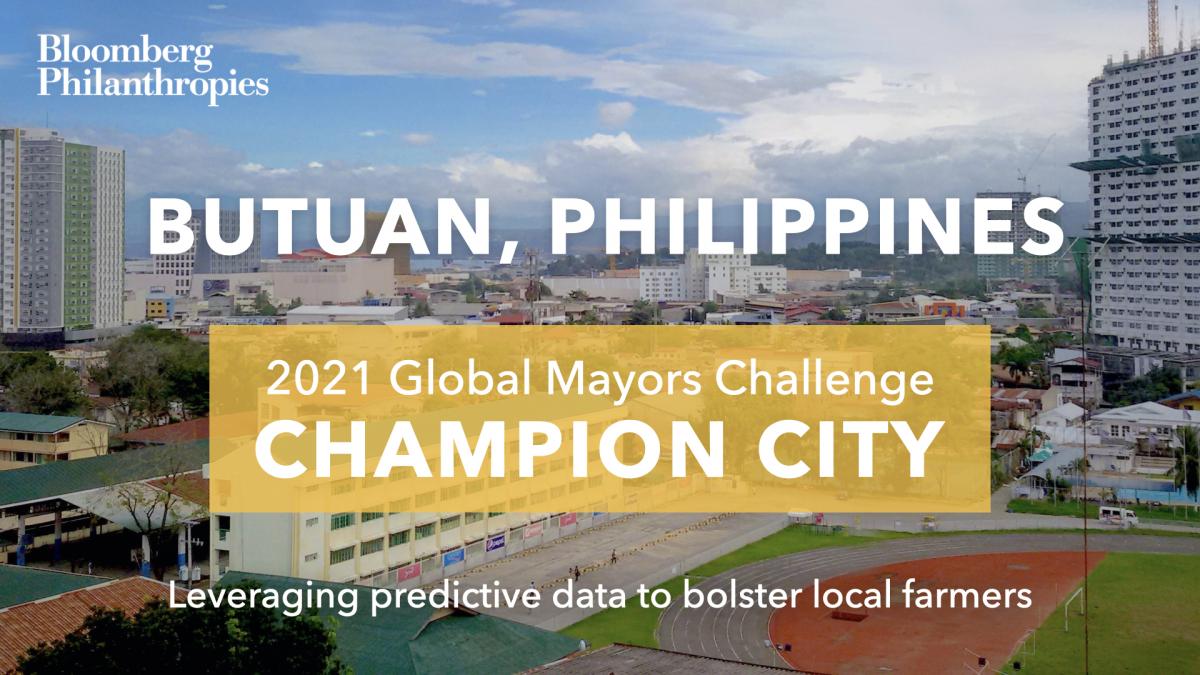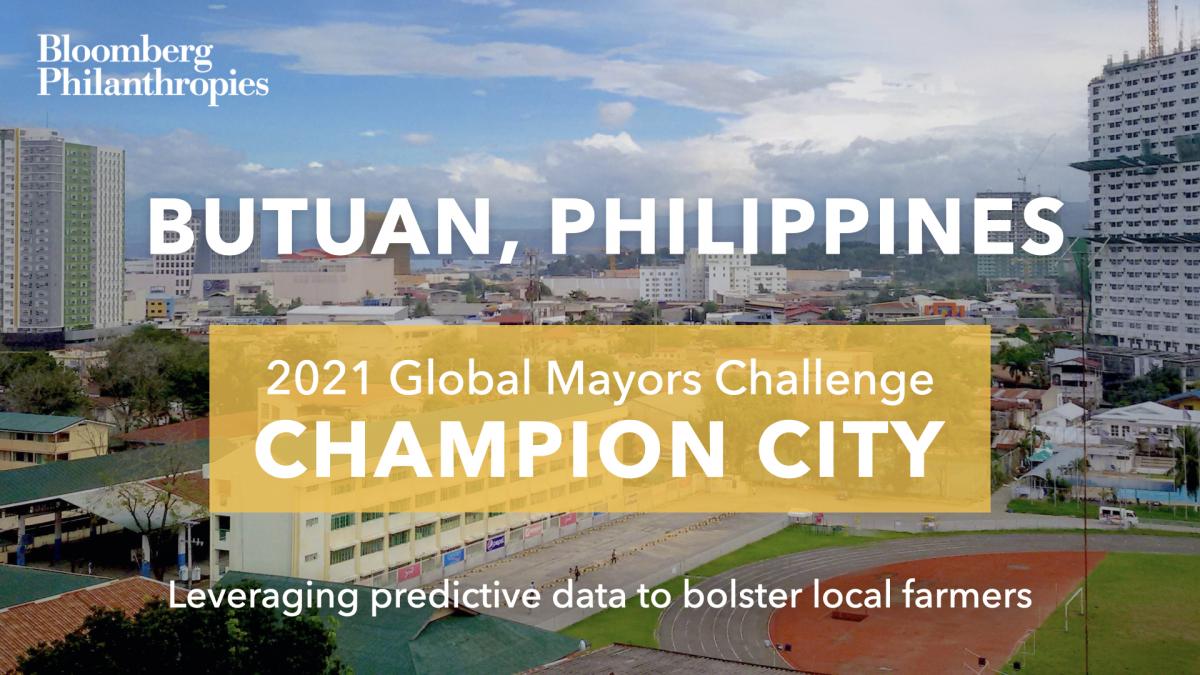 In its innovation pitch, Butuan has proposed "leveraging predictive data" to support local farmers.
Butuan faces high rates of hunger and food insecurity, in part because of its struggles around local food production. The city will fine-tune an ineffective agricultural market by giving farmers predictive data to make better decisions about the type and amount of crops to plant, and fix some commodity prices to reduce risk on vegetables and high-demand foods. This idea is compelling because of the ambitious goals the city believes it could achieve in the short term through this initiative, including but not limited to: increasing vegetable production from 19 percent of need in 2020 to 150 percent by 2023, increasing farmers' income by 50 percent and reducing the average vegetable retail price by 50 percent. 



Butuan City, 2021 Global Mayors Challenge
The City of Manila has also made it to the Top 50, making the two cities the only entries from the Philippines and Southeast Asia to advance to the finalist stage of the 2021 Global Mayors Challenge.
These two cities will have the opportunity to enhance and test their proposals beginning this month until October to compete for the final round, where 15 winners would be chosen.
The top 15 cities will be rewarded with $1 million each and receive free consultancy services to implement their projects.
Other cities in the Asia-Pacific that made it to the top 50 include Auckland (New Zealand), Daegu (South Korea), Pune (India), Rourkela (India), Taipei (Taiwan), and Wellington (New Zealand).
The top 50 chosen cities are "showing the world that, in the face of the pandemic's enormous challenges, cities are rising to meet them with bold, innovative, and ambitious ideas," said Michael R. Bloomberg, founder of Bloomberg LP and Bloomberg Philanthropies.
Bloomberg Philanthropies is a philanthropic organization that contains all of the charitable giving of founder Michael R. Bloomberg. In this year's Global Mayors Challenge, the organization has invited city leaders from all over the world to pitch ideas to address challenges during the COVID-19 pandemic.
Cities with over 100,000 residents were encouraged to submit proposals based on four challenge themes: health and well-being, climate and environment, economic recovery and inclusive growth, and good governance and equality.
Congratulations, Butuan City!
---
Also Read: A fifth of asymptomatic Covid patients develop long Covid: study