In choosing the best LET Review center in the Philippines, one shouldn't let ads or strong branding be the only factors. Rather than focusing on the quantity of Facebook likes or popular posts, it is better to check the quality of a review center with the following:
Quantity of high performers
Passing percentage of the population
Amount and caliber of the materials
Background and accomplishments of the teachers
Accessibility of the area and the schedule
Options for payment (total payment, installment, reservation fee)
Additional events including mock exams, final instruction, and online reviews.
Recommendations from your friends, professors, instructors, and other reliable sources
So, if you're looking for the best review center for LET in the Philippines that matches your needs, see our list below:
Top 10 Review Center in the Philippines – LET 
The company has been engaged in various review programs for over sixteen (16) years and has consistently upheld its review programs' quality and innovation.
It also administers a review for teacher licensure.
To increase the passing rate of reviewees, top-caliber National and Resident Specialists are actively involved in offering thorough Lectures and Integrated Test series. It includes comprehensive and current study materials, organized timetables, a convenient location, complete facilities, and a reasonable tuition price.
As a result, Peak maintains a roster of Topnotchers and a high passing rate across all review programs by taking a holistic approach to its reviewees.
Registration fee: Php 6,500 (BEED), Php 7,500 (BSED), Php 4,500 (retaker)
Address: GJL Building, Julio Pacana Street, Cagayan de Oro, 9000 Misamis Oriental (main branch)
Other Branches: Bukidnon and others
Contact Information: 0956 739 7022
Facebook page: https://www.facebook.com/peakexcellencereviewcenter/
St. Louis Review Center Inc. is a company that provides multi-review programs.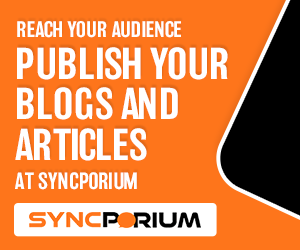 It consists of very committed and capable individuals whose goal is to be able to support the students in their journey to pass the exams related to their chosen professions successfully.
St. Louis Review Center administers one of the best LET review programs in the Philippines with 28 years of unbeatable performance
Registration Fee: Php 6,500 (BEED), Php 7,500 (BSED)
Schedule: Weekdays and/or Weekends
Address: Rm 507 Don Lorenzo Building, P. Paredes Street, Sampaloc, Manila, 1008 Metro Manila
Other Branches: They have branches nationwide. Click their website for more information.
Contact Information: (02) 559 5659
Website: http://stlouisreviewcenter.com/
The Dr. Carl E. Balita Review Center (CBRC) is an institution that upholds its commitment to providing top-notch service experience. It is one of the most recognized and dominant review centers in board exams in the Philippines.
Fee for registration: Php 5,000–Php 8,000 (it offers bonus or discounts for group review options)
Schedule: Saturdays and Sundays
Address: 2nd Floor Carmen Building, 881 G. Tolentino St., Espana Ave. Sampaloc, Metro Manila (Main Branch only)
Other Branches: There are several CBRC locations in Cavite, Las Pinas, and other places.
Contact Information: +632 735 4098
Website: http://cbrc.carlbalita.com/
Established in 2002, the Modern Education for Teachers – MET Review Center focuses on the Teacher Licensure Examination (LET). In addition, it is centered on the KSAVs, or Knowledge, Skills, Attitude, and Values, of each prospective teacher.
MET REVIEW CENTER strengthens "Attitude and Values," guaranteeing the learner's success.
Teamwork, friendship, and camaraderie are MET's Core Values. Each examinee is treated as a friend and a family member, and their success is MET REVIEW CENTER's outstanding achievement. In addition, every student is provided with substantial materials and support as part of MET REVIEW CENTER's commitment to producing well-rounded and highly qualified teachers, which is one of its core values.
Below is one of their available courses:
LEPT REVIEW – MARCH 2023 (online)
Both synchronous and asynchronous guided by courseware will be utilized to execute the entire review.
The mobile app that comes with the package can access asynchronous activities, courseware and PDF Materials.
Synchronous sessions will be scheduled at night, 7:00 pm to 9:00 2 to 3 times a week, depending on the subject's gravity.
Schedule: Monday to Friday. Starts Nov 21, 2022.
Fee: BEED – 5,000 BSED – 7,000 (one time payment)
Registration Fee: Php 5,000 – Php 7,000
Schedule: Saturdays and Sundays
Address: 4/F Paseo Del Colegio Building R. Papa St. cor. S.H. Loyola Street. Sampaloc Manila
Other Branch: RM 301 CDC Bldg 2. Jakosalem Cor. Colon St. Cebu City
Contact Information: 736-25-75/ +63995-559-5480/ met_review@yahoo.com
Website: http://www.metreview.com.ph/
The academic institution of The Royal PENTAGON Review Specialists, Inc. (PENTAGON) was founded to develop professional competencies for the conduct of a relevant, responsive, and ethical profession.
PENTAGON guarantees that students are emotionally and cognitively prepared for professional exams such as licensure examination reviews for aspiring instructors in the Philippines and abroad.
Address: JX4Q+GF5, Tolentino St, Sampaloc, Manila, 1008 Metro Manila
Other Branches: Baguio and others
Contact Information: (632) 309-9582/(632) 309-1859 (Manila) (074) 446-9256 (Baguio)
Website: https://pentagonreview.tripod.com/
With just 12 reviewees, Excel Review Center opened its doors in 1991 on V. Gullas Street in the heart of Cebu City.
Now, the Review Center has generated more than 40,000 board passers in ECE, ECT, and REE, as well as 41 ECE first place winners, 21 ECT first place winners, 671 ECE board topnotchers, 101 ECT topnotchers, and more than 20 review books.
FEE: Php 1,950 (134 micro lecture videos, 22+ hours of on-demand lectures, 800 multiple choice questions, 10 downloadable resources, and 2 mock board exams!)
Address: JX3Q+995, R. Papa, Sampaloc, Manila, 1008 Metro Manila
Contact Information: + 63 917 3284664
Website: https://excelreviewcenter.com.ph/
Many topnotchers across all professional tests were produced by TOPRANK, the top review academy in the nation. The Top 1 board passer in Nursing (2017, 2018), Radiologic Technology (2017), Dentistry (2018), and Criminology were all by TOPRANK (2018).
TopRank Review School is a multi-awarded review academy that provides review courses for national board licensing exams in criminology, dentistry, and professional teaching.
Registration Fee: Php 7,500 (for first takers); Php 6,500 (retaker) with discounts and early bird promo
Schedule: Depends on the branch
Address: Don Lorenzo Building, 5th floor, 889 P. Paredes St, Manila, 1015 Metro Manila
Other Branches: Marikina, Quezon City, Baguio, Bicol, and others.
Contact Information: (02) 501-0636 / (02) 714-8981/ 0906-502-3247
Website: http://www.toprankacademy.com/
CEVAS supports advanced learning and high-quality education for students who desire to expand their knowledge and talents. Numerous local and international businesses, institutions, and schools have acknowledged its services offering exceptional results.
The company is founded on moral principles and is committed to giving students the finest education possible.
Registration Fee: Php 4,500 (Early bird promo); Php 6,500 (Regular fee)
Schedule: Saturdays and Sundays
Address: CEVAS, 2nd Floor, STG Building, P Tuazon Avenue, Cubao, Quezon City (In front of SM Cubao. Above UCPB. Beside Spark Mall)
Other Branches: Makati, Cebu, Alabang, Laguna
Contact Information: (02) 463-5298/ (0908) 886-0988/ admin@cevascorporation.com (for all branches)
Website: https://www.cevasphilippines.com/let-review-teachers
PICS Review Center started in 1989, being a pioneer in the evaluation of UPCAT, NMAT, and related Review Programs
In 1989, the same year the business registered with the SEC, the Postgraduate Institute for Competitive Studies (PICS) began providing a review program. It was established to create review courses for the medical and allied systems.
PICS Review Center offers specialized services and has operations in over 50 locations across the country.
Registration Fee: Php 2,000 – Php 6,000 (down payment)
Schedule: Sunday class
Address:2nd Floor Naldo Building, 890 Quezon Boulevard, Sampaloc, Manila City, Metro Manila
Contact Information: +63 919 628-0651 / 965 620-0765
Website: http://www.picsreviewcenter.com/category/review-program/
A top review facility renowned for successfully guiding education graduates toward professional teacher licensure in the Philippines.
Through cutting-edge, high-quality education, engaging teaching methods, and current study materials, FTRC offers a comprehensive, non-traditional review experience.
Falculan Twins Review Center focuses on Board Exam Review for professional teaching.
Registration Fee: Reservation fee of Php 1,000
Schedule: Depends on the branch; They also have a scheduled test or orientation for those interested in LET review.
Address: 3rd floor of Nicole's 22nd Strip Building, Apokon Road, Tagum City
Branches: Davao, Digos, Montevista, and others.
Contact Information: 0909-631-2533/ 0977-219-2737/ 0912 381 4061
While we've listed down the top 10 review centers for LET in the Philippines, this article does not imply that attending a review center is the most effective way to become licensed. Some top performers explained how they conducted self-evaluations. However, do not hesitate to return to this post if working in a group is more effective for you.
You may get a lot of free question resources online, but the three requisites for passing the LET will always be attitude, consistency, and determination.
All the best, our future modern heroes! –WhatALife!/Brix
---
Also read: Exam Results Directory