Looking for pet insurance? Here's six companies offering in the Philippines!
Adorable pets such as cats and dogs have become more and more knitted in every family these days—to the point that some even don't treat them as such but instead as babies (since, let's be honest, for some, having to take care of a dog is much more stress-free and cost-effective than taking care of a little human creature that would eventually grow up into a cranky teenager — no offense!).
Nevertheless, taking in a pet doesn't mean having to spend little to no money—oh no, no. I said cost-effective, not zero spendings, my friend. Yes, having a pet also means providing their basic needs, including but not limited to food, water, shelter, and health.
Just to give you a picture, last year, our beloved Shih Tzu got sick and had to be admitted to the vet for a day, costing us around P4,000. He also had to undergo a complete blood count (CBC) test, roughly around P500. But how about if he had to undergo (may God forbid) a major operation? P20,000 may not be enough.
That's why the Insurance Commission (IC) said it may be high time for these cuddle creatures to get covered with insurance, especially amid the COVID-19 pandemic where most Filipino families have adopted so-called pandemic pets to cope with stress and isolation. These pet insurance would be providing furparents a buffer to cover bills such as hospitalization costs due to illness or accident.
In fact, before the COVID-19 pandemic, the regulatory agency established the Pet Insurance policy in 2018 and started selling them to the public in 2019, Inquirer.net reported.
One of the most popular insurance companies in the Philippines that offers pet insurance is the Malayan Insurance Co Inc. Pet parents may avail their pet insurance for as low as P2,800 per year. See the images below for more information.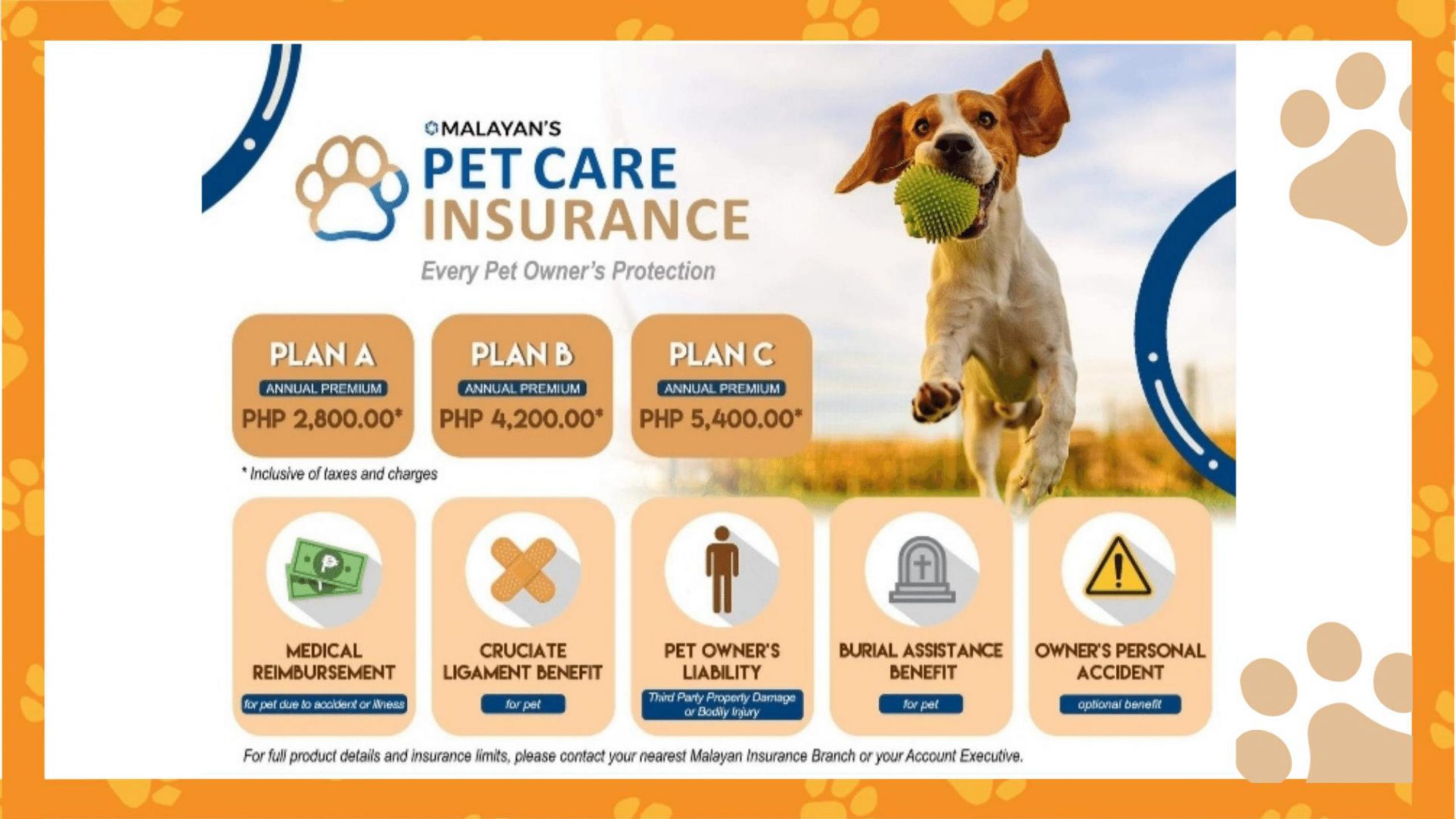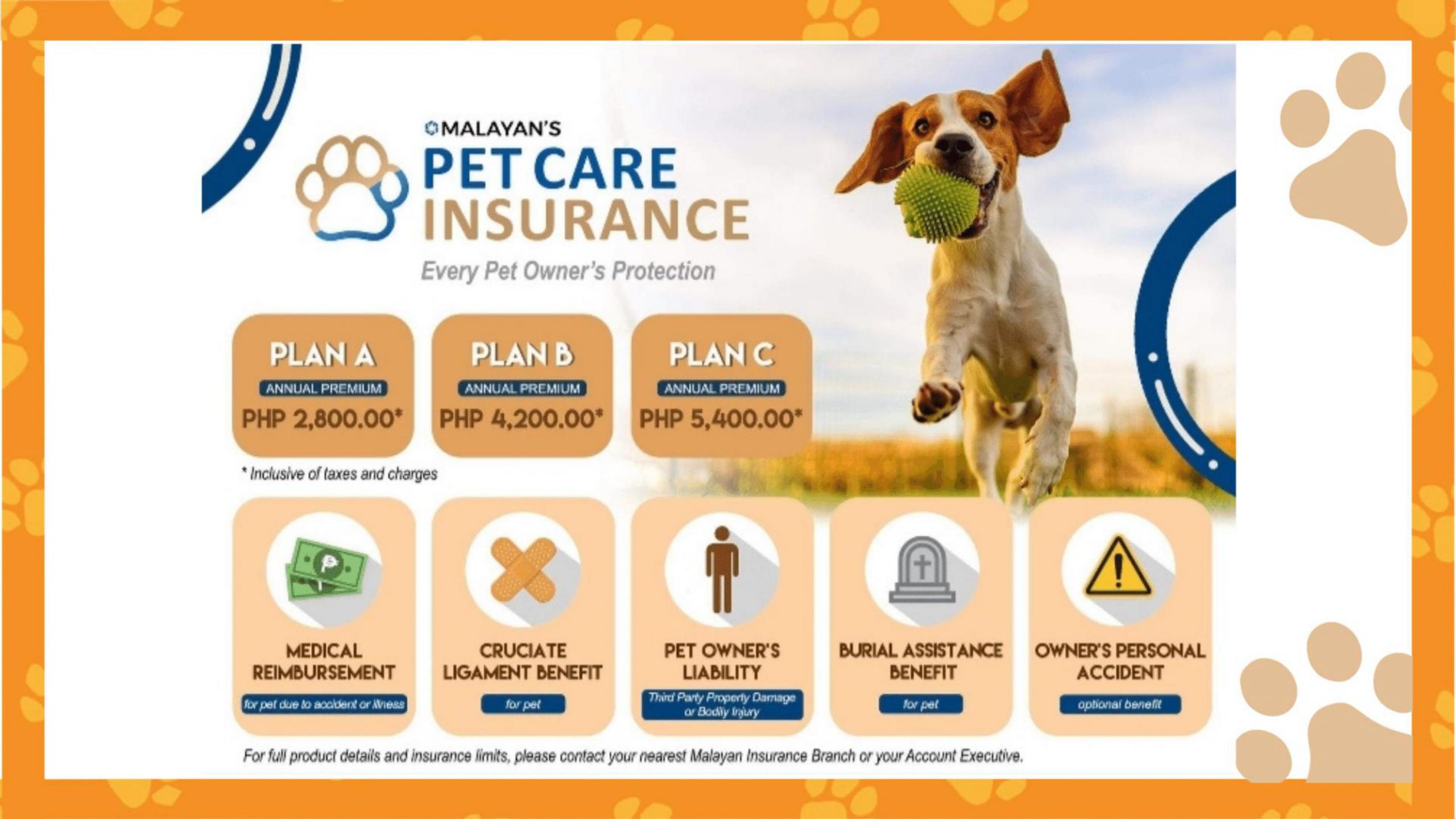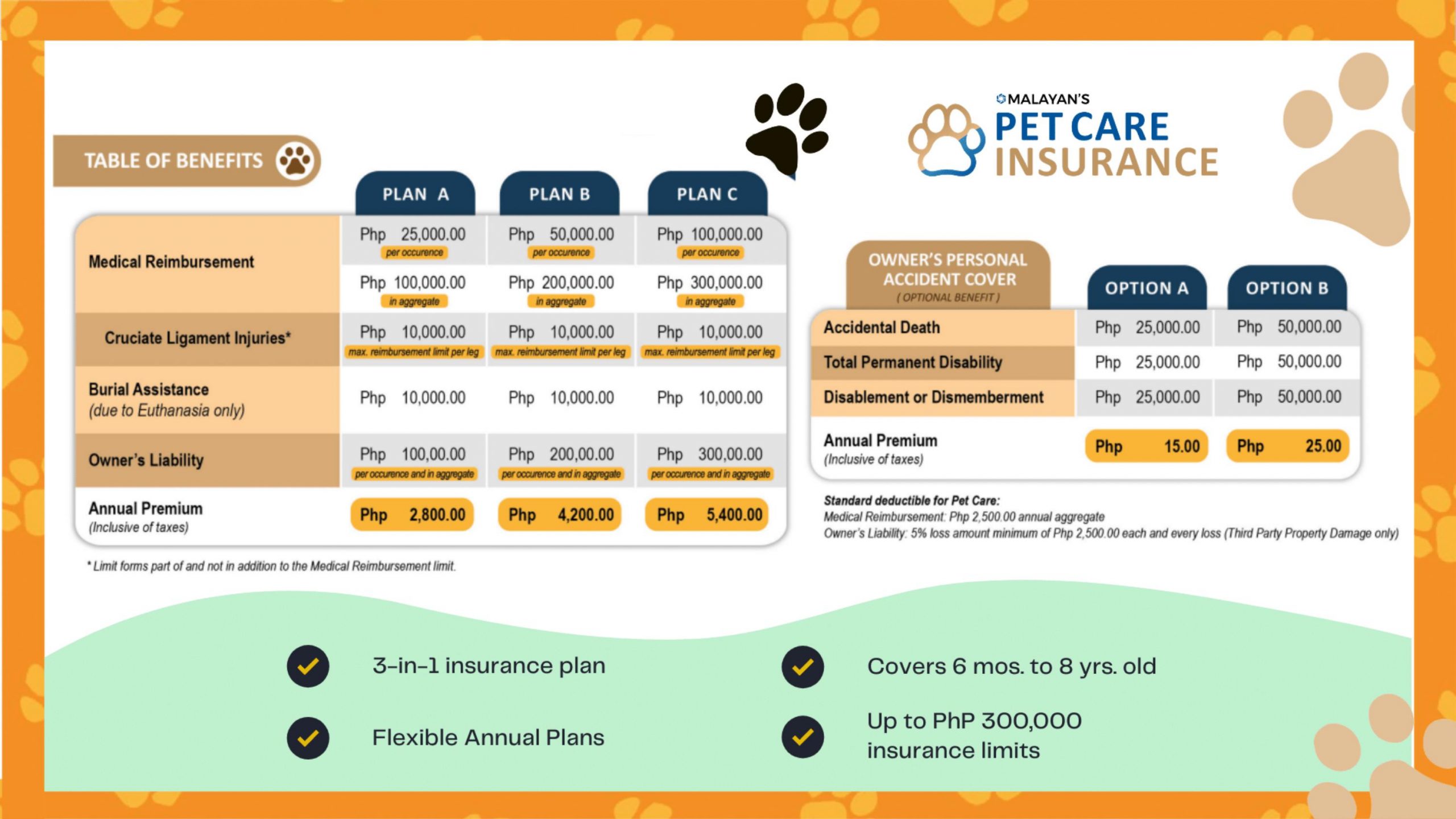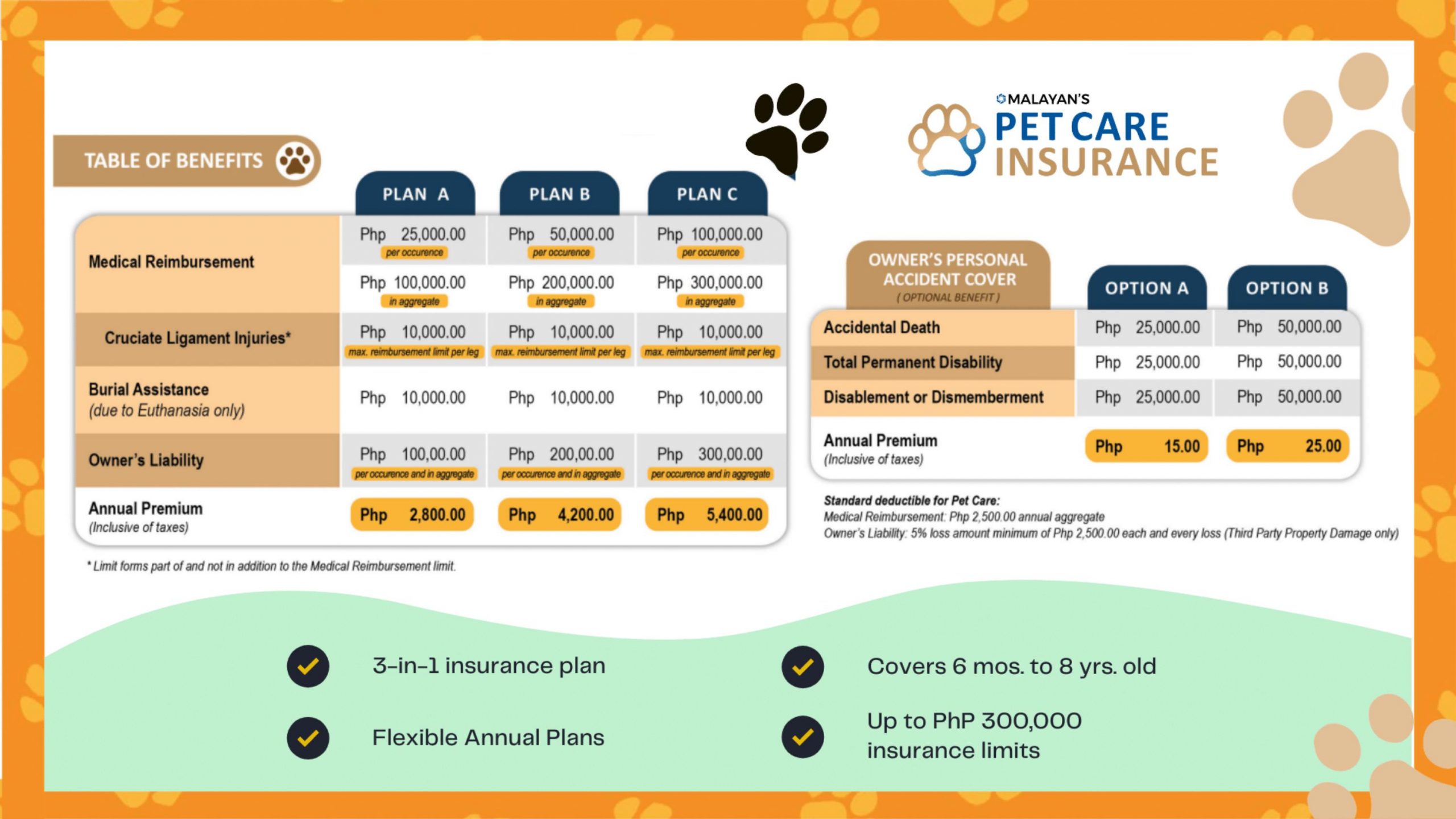 To qualify, dogs must be "between six months to eight years old and currently vaccinated as prescribed by the Philippine Animal Hospital Association (PAHA)," Malayan Insurance stated in its conditions. Interested? Click here to apply!
Meanwhile, IC also named four other insurance companies that offer pet insurance, namely: Pioneer Insurance, Mercantile Insurance Co. Inc., PGA Sompo Insurance Corp., Surety Corp., Standard Insurance Co. Inc.
What are you waiting for? Get your furbabies insured! – WhatALife.ph
Source: (1)
---
Also Read: Lost your pet? Check your local impound before it's too late!