Humans have been artistic souls from the very beginning. Just look at prehistoric cave paintings online, and you'll see how art has a special significance to us — even now. So, everyone should have a creative outlet and use suitable art materials to express themselves.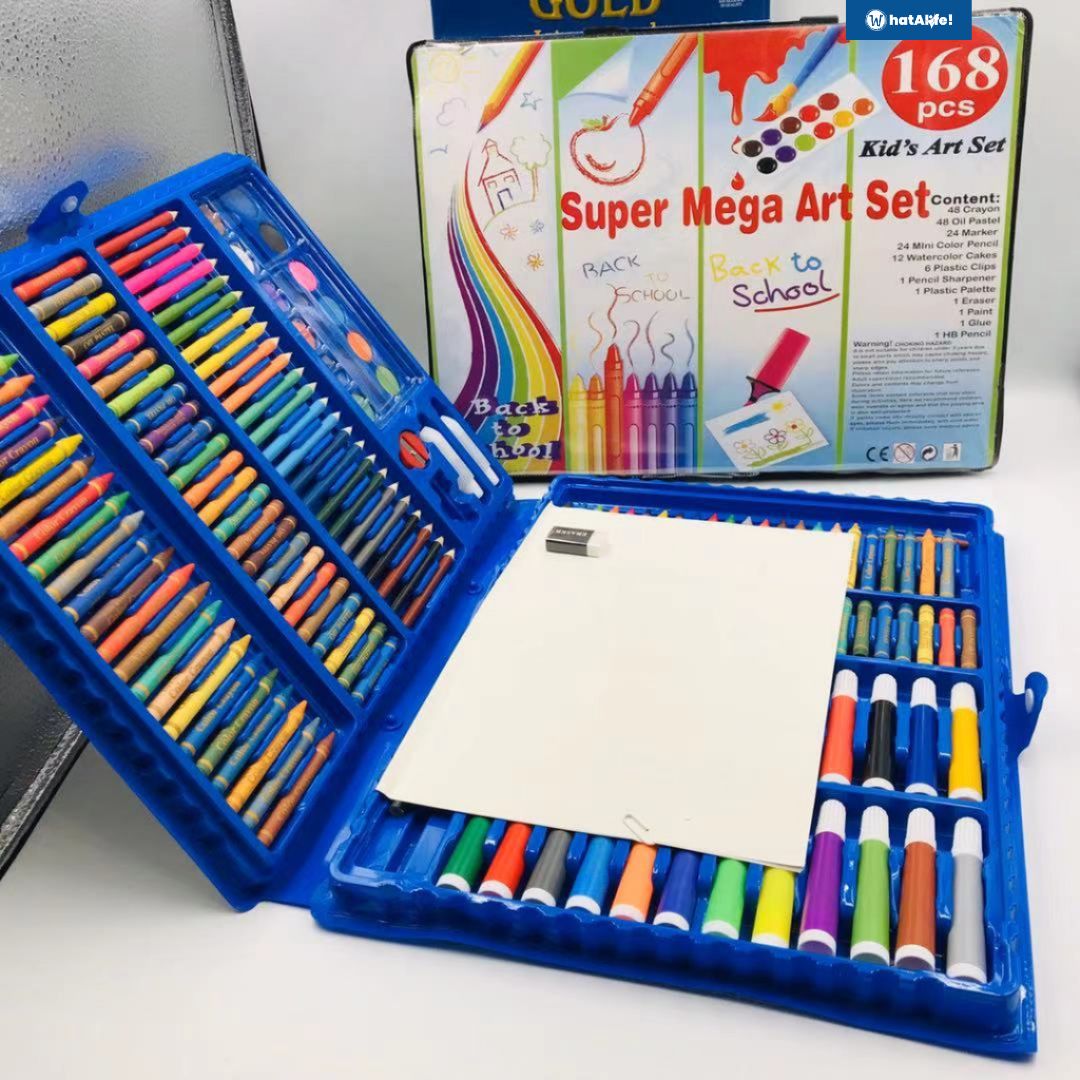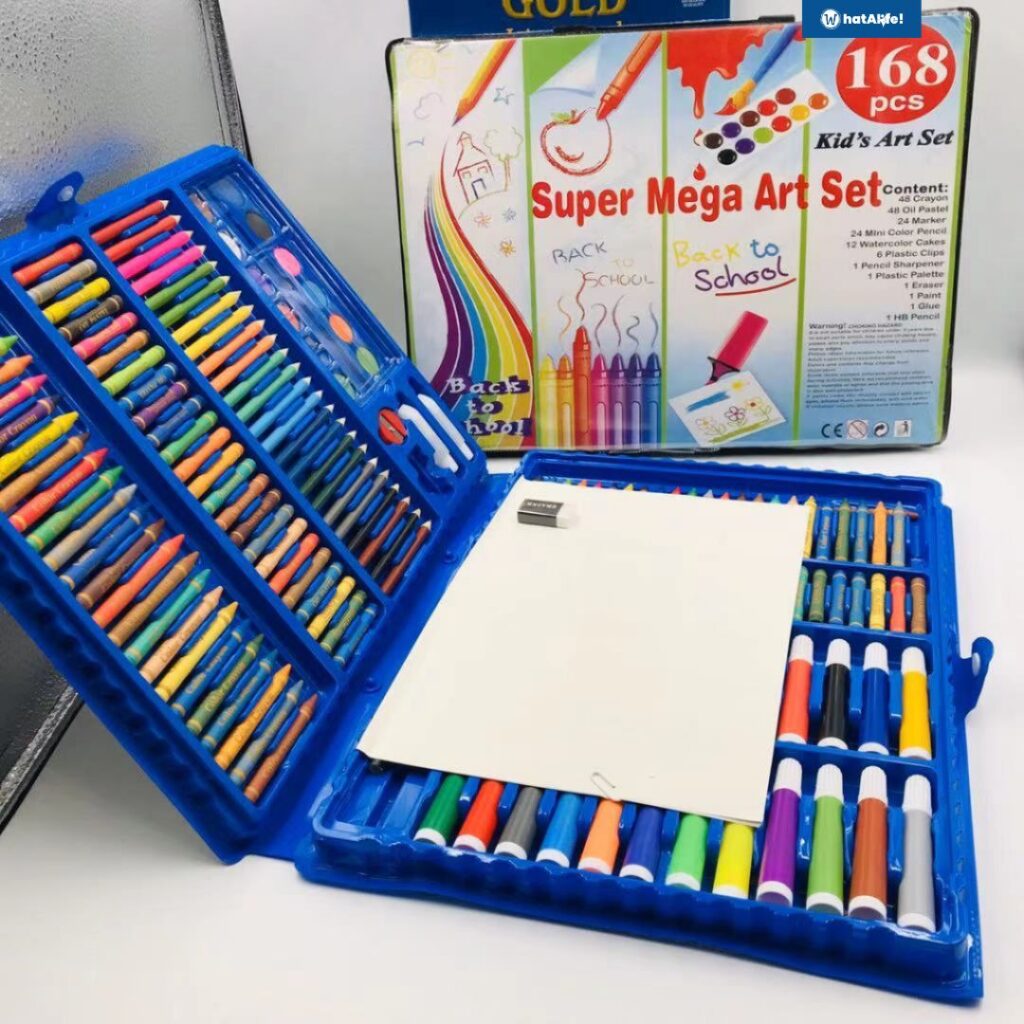 Super Mega Art Coloring Set
This Super Mega Art Set is perfect for people who want all their mediums in one place. It's ideal for artsy kids who want to add color to their schoolwork. The set includes crayons, watercolor markers and paints, oil pastels, and more, all neatly arranged in a single case. You can choose from a 168- or 208-piece set.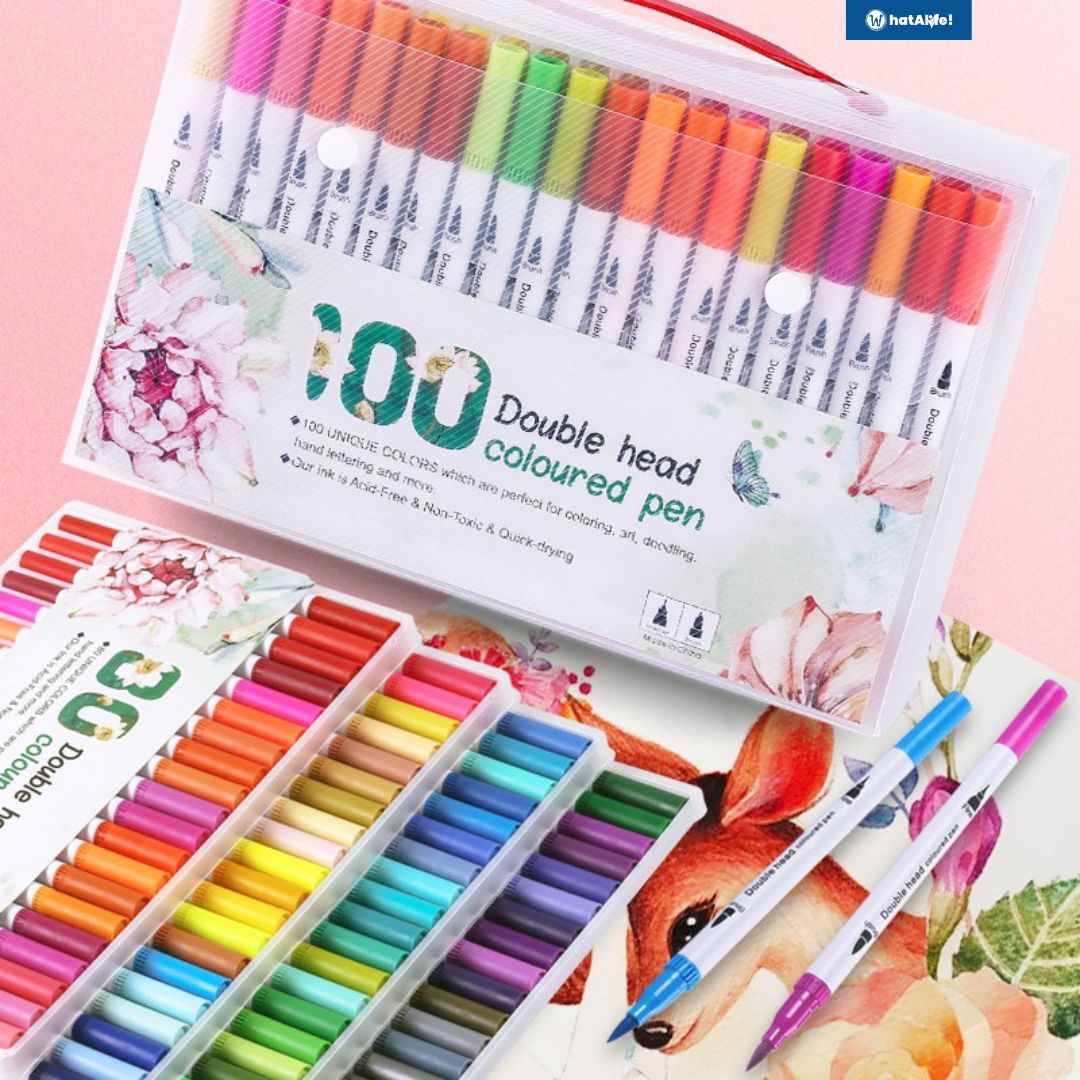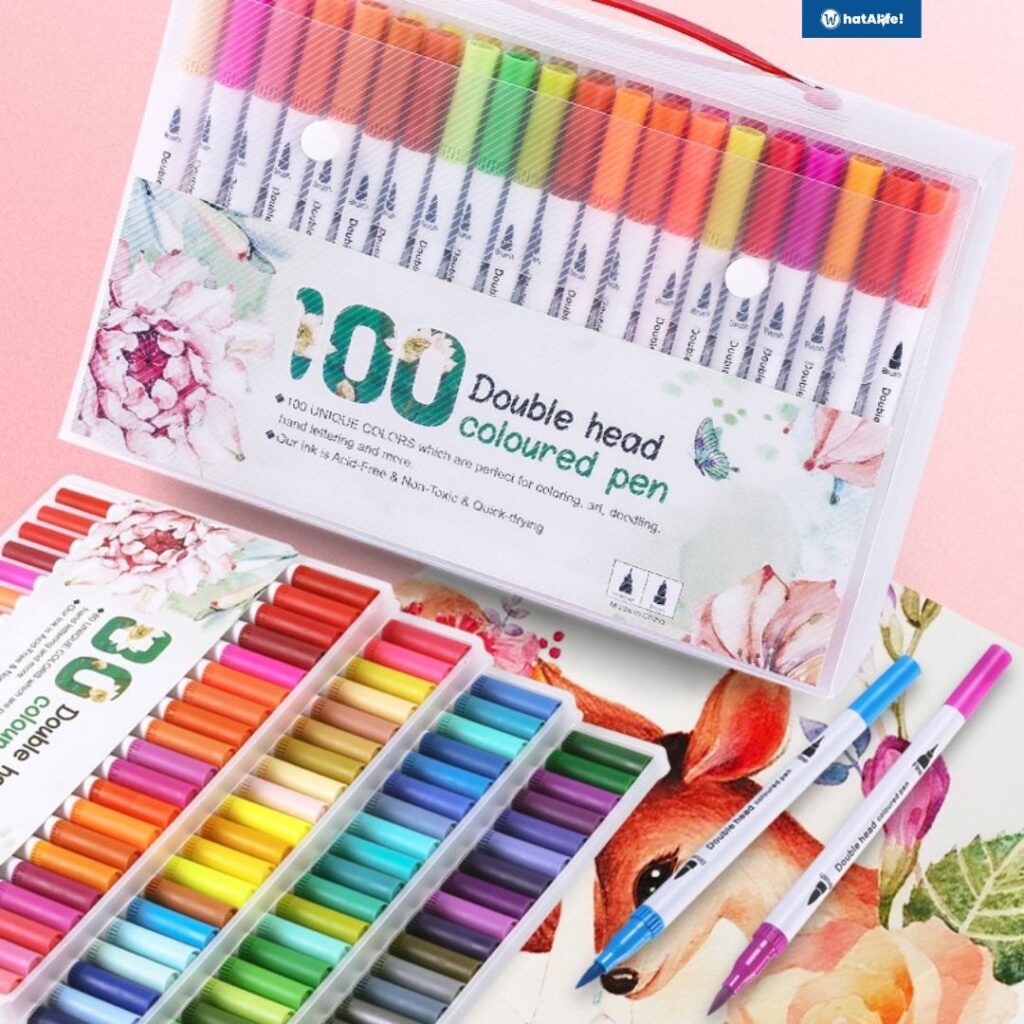 Watercolor Brush Pen
These art materials are for the more experienced artists, requiring an experienced hand to create attractive brush strokes! Also, they're dual-tip — one end is a very fine 0.4 mm, and the other is 1-2 mm. These brush pens have water-based ink; you can get them in sets of 12, 24, 36, 48, 60, 80, and 100.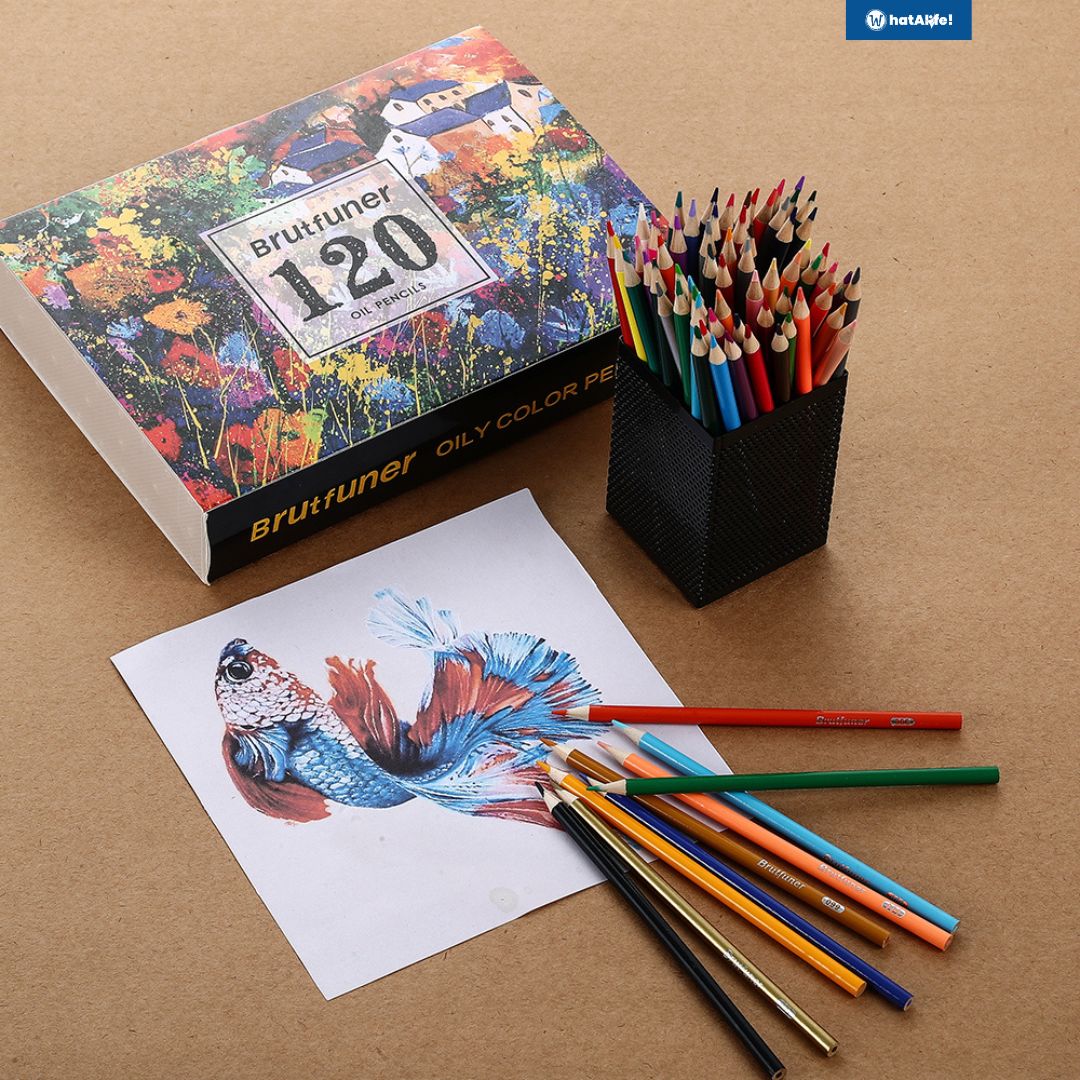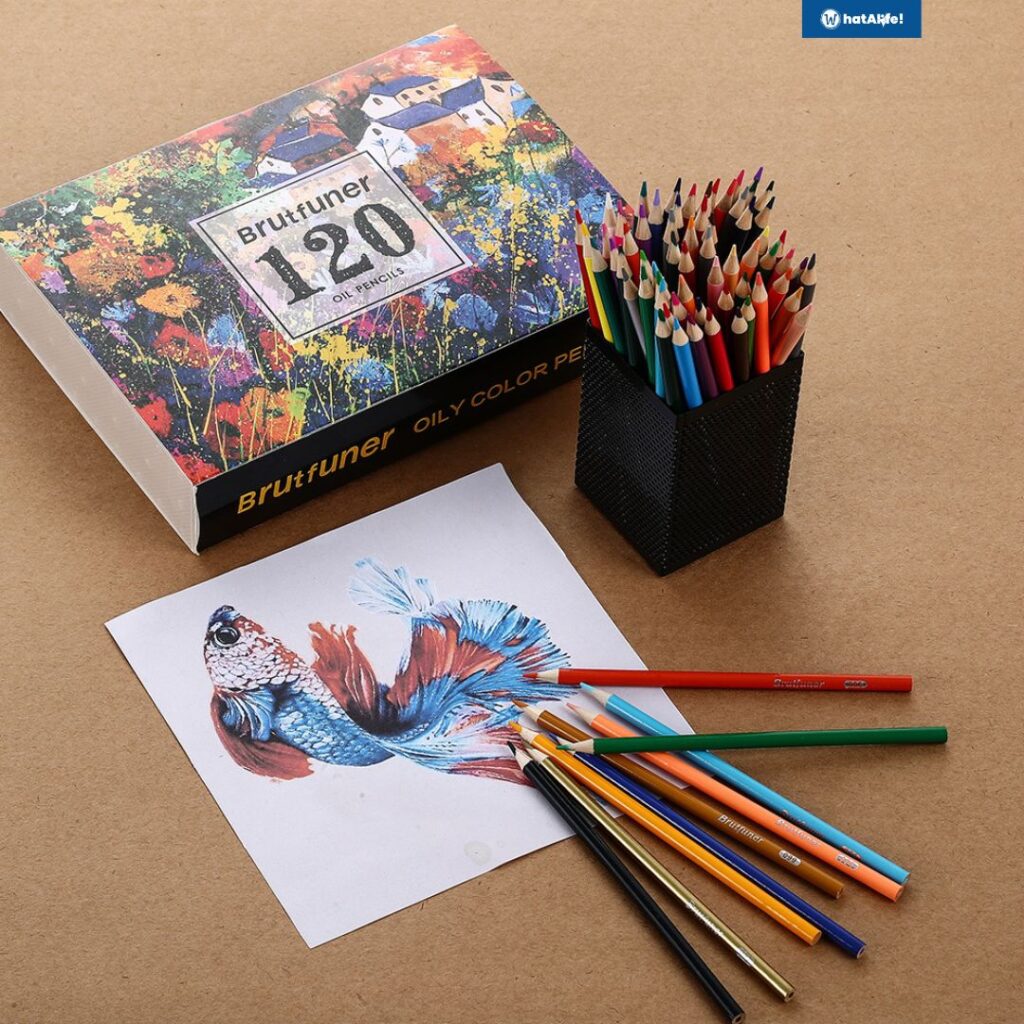 Brutfuner Oily Art Colored Pencils
Many kids use crayons as their primary coloring material for their arts and crafts. But if that's not your style, consider using oil color pencils to add color to your work. They're great for adult coloring books, drawings, manga, architecture or fashion sketches, etc. Lastly, these colored pencils are available in sets of 48, 72, 120, 160, and 180.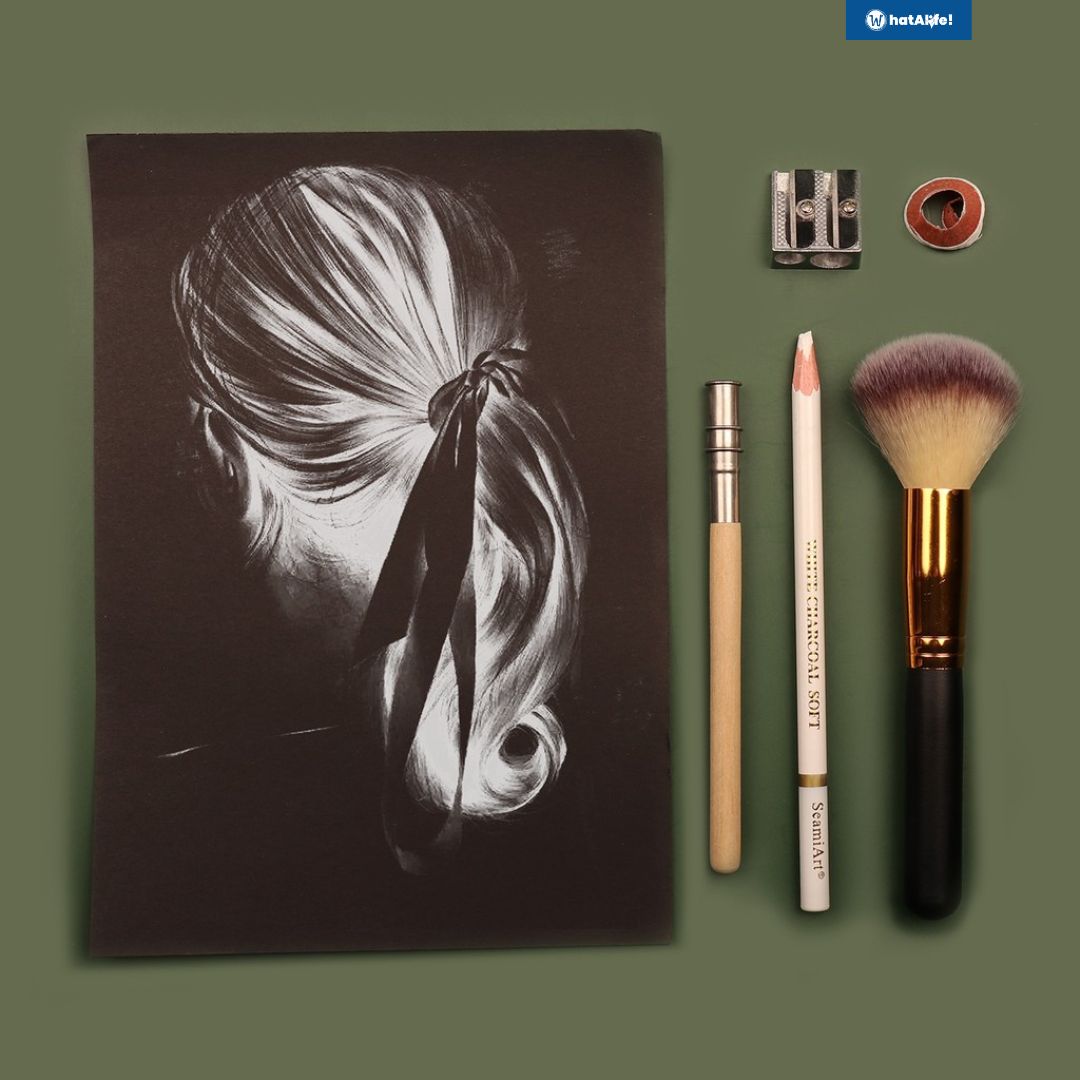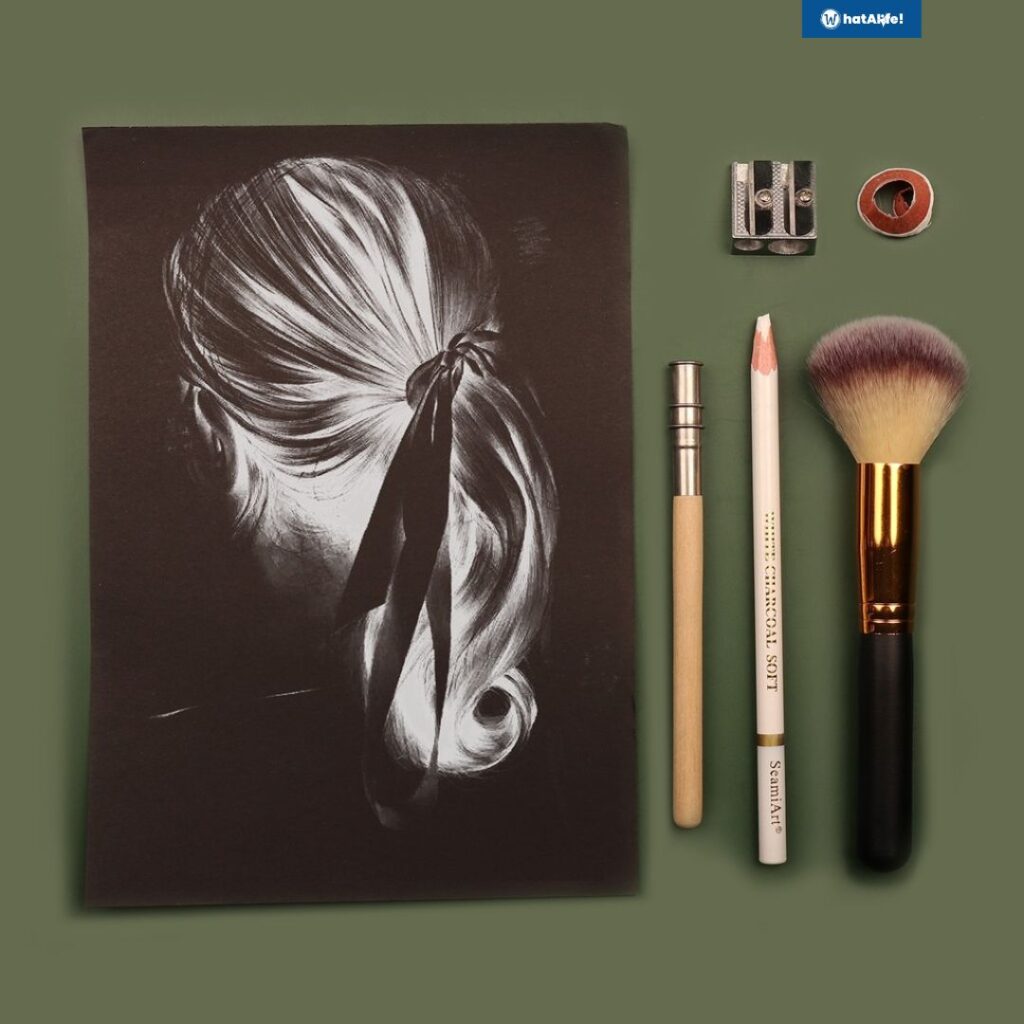 Charcoal Pencils For Sketching
These art materials are perfect for charcoal art enthusiasts. You can choose either black or white charcoal pencils with hard, medium, or soft lead types. But it's vital to remember that you can use a pencil sharpener only for hard or medium lead pencils. For soft ones, you must use an art knife to sharpen it.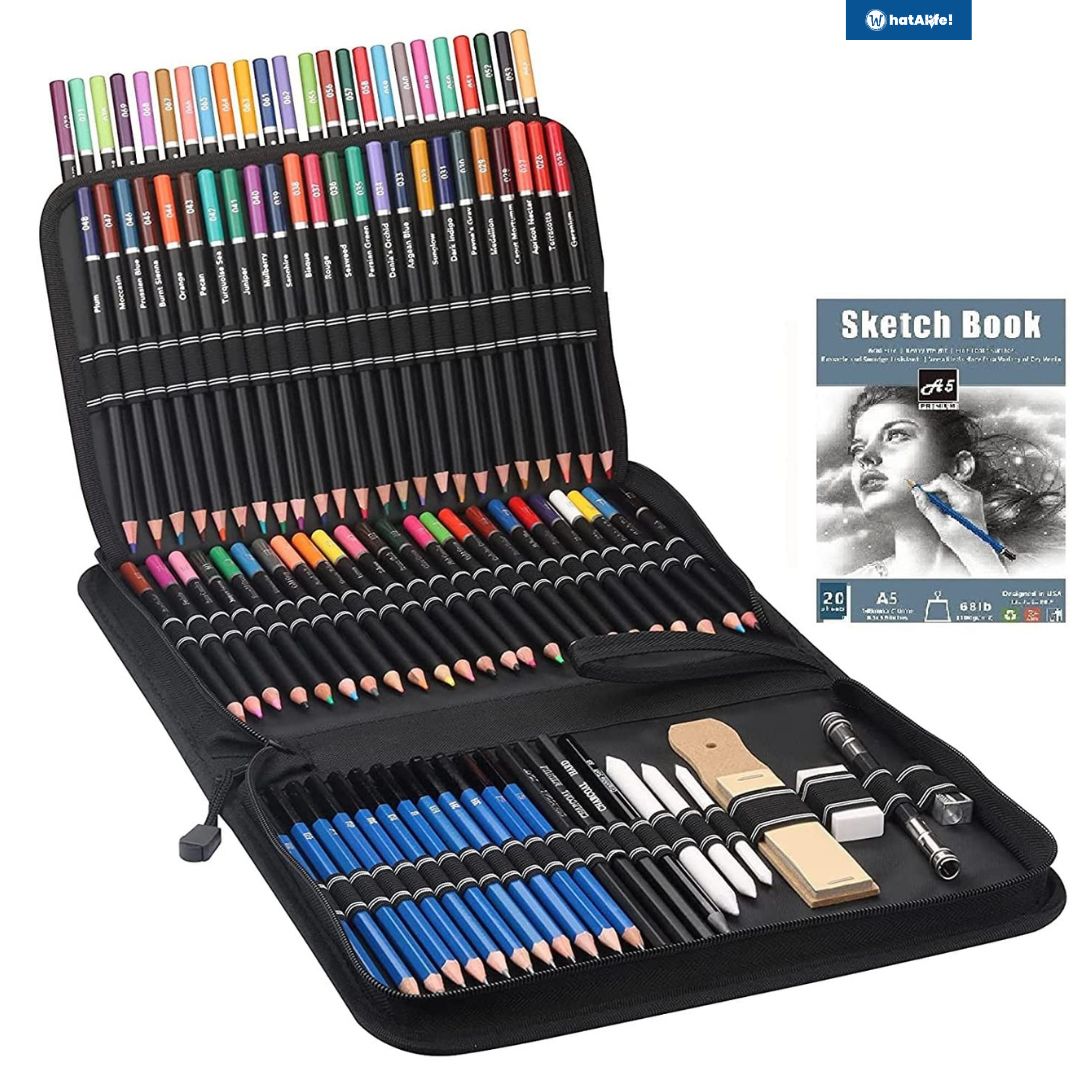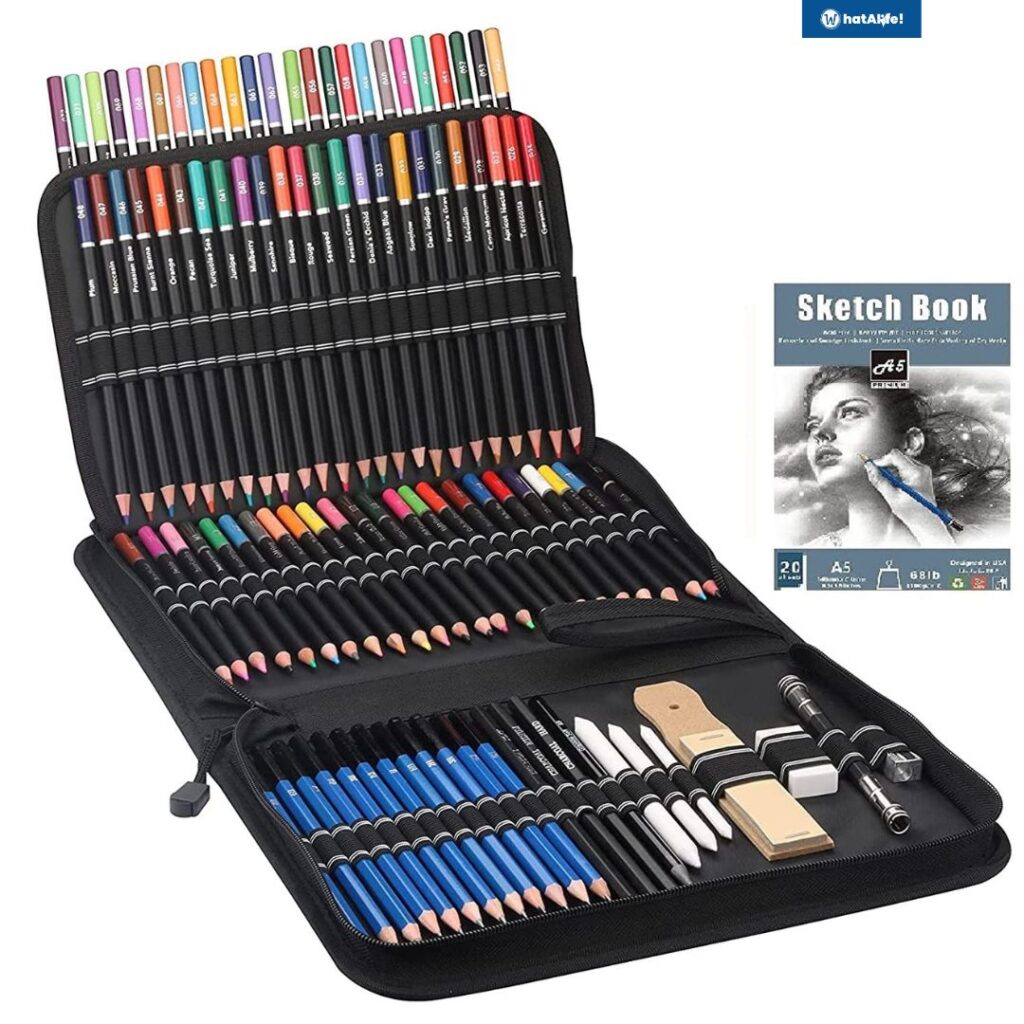 Sketch Pencil Set & Professional Drawing Kit
This professional sketch kit comes in an organized nylon bag, and its contents are eco-friendly and non-toxic. Contents differ depending on the set, but the sketch pencil set usually contains pencils, erasers, and a metal utility knife. They come in 24-, 35-,71-, and 145-piece sets. You can even purchase a kit with a macaron color scheme!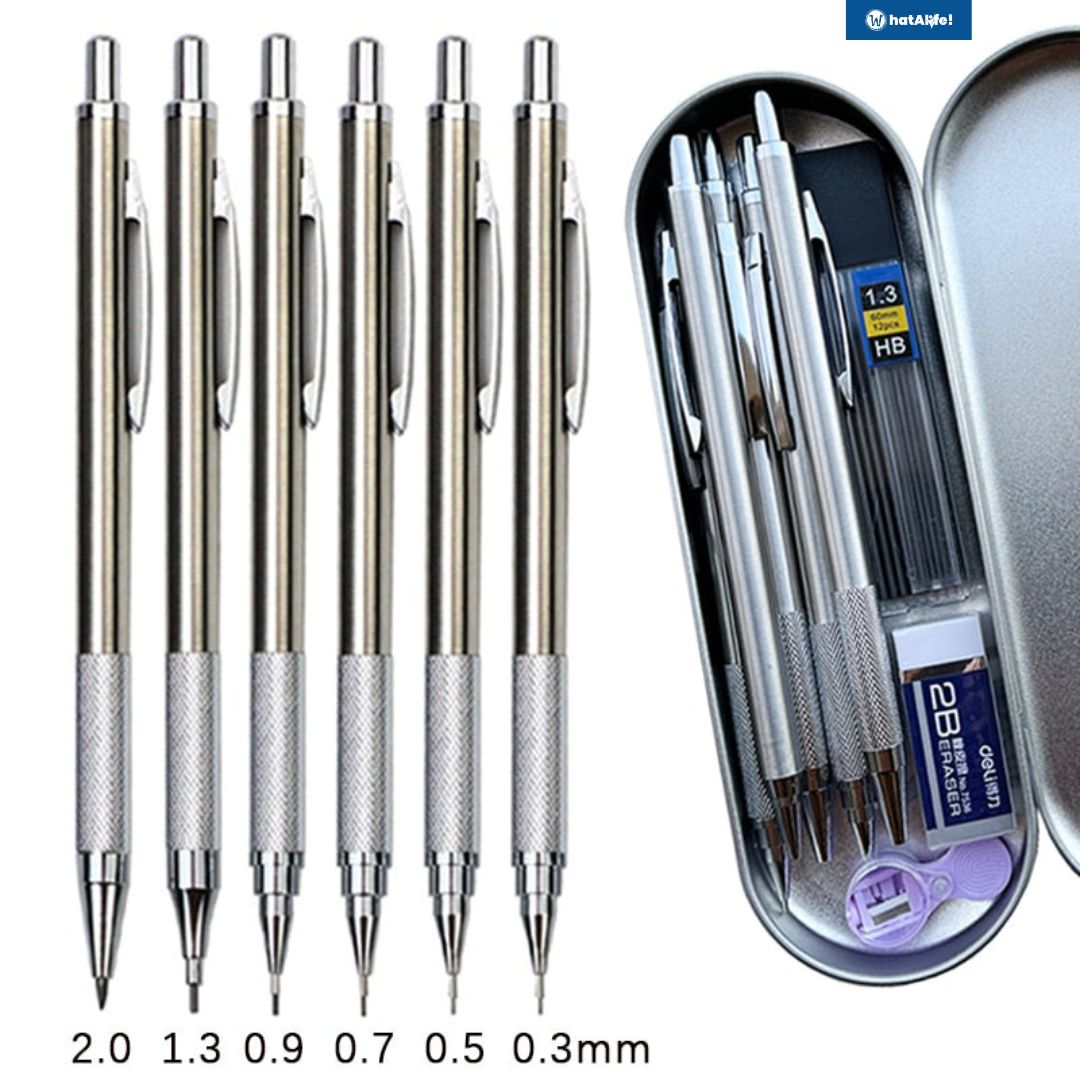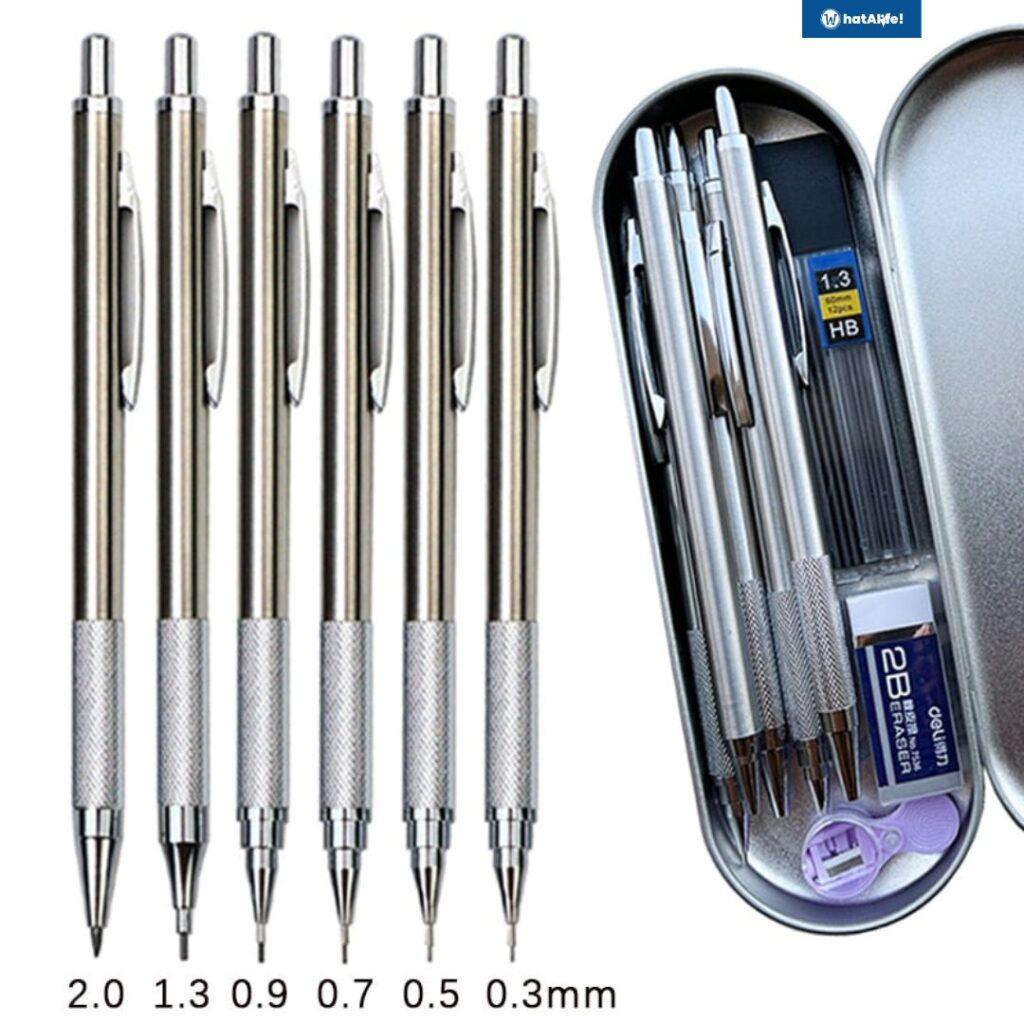 Mechanical Pencil Set
You need an erasable pencil for conceptualizing drawings or paintings. These mechanical pencils are more convenient than their traditional counterparts. This art material is made of stainless steel silver, and even a lead sharpener is in it. Additionally, it's available in the following lead sizes: 0.3-, 0.5-, 0.7-, 0.9-, 1.3-, and 2.0mm.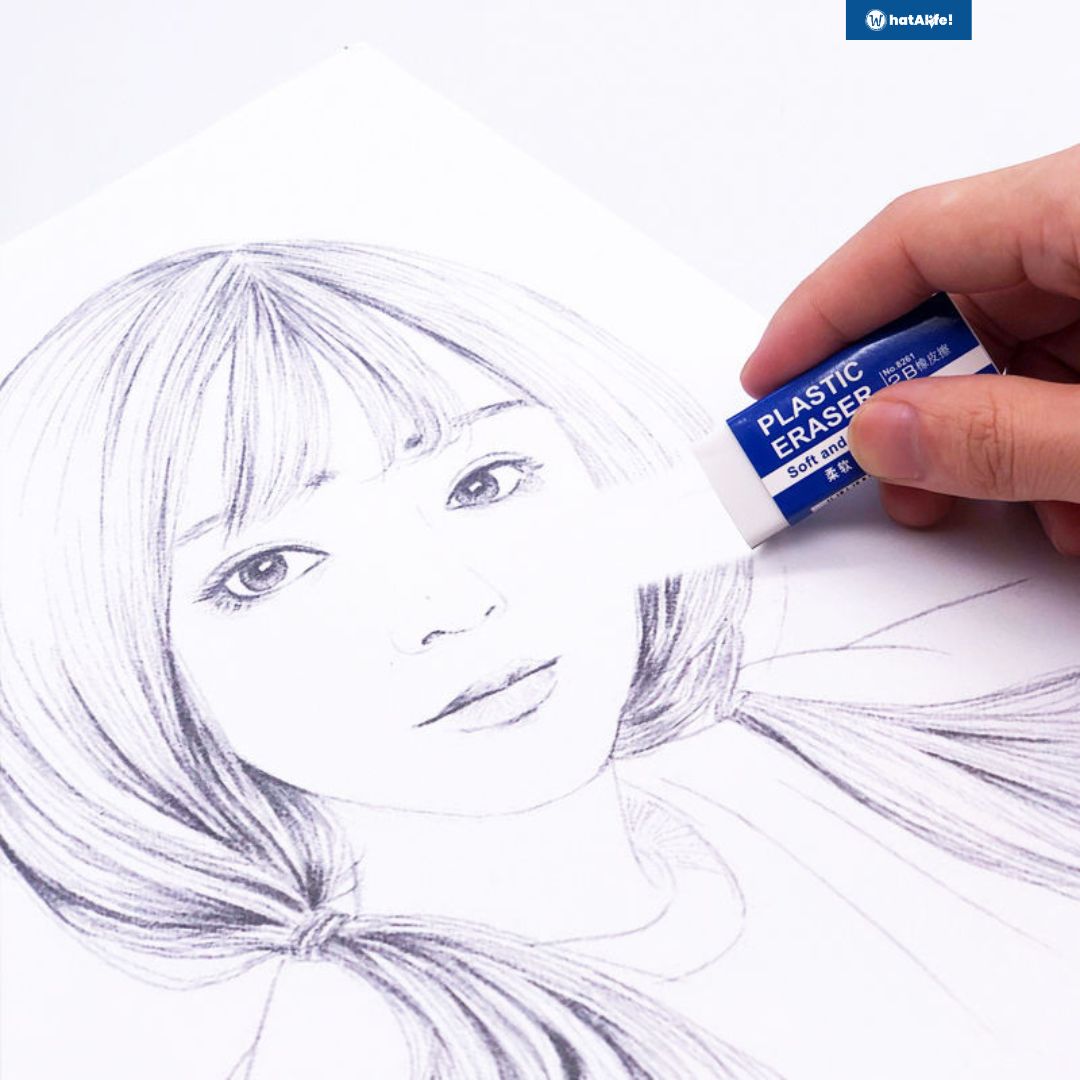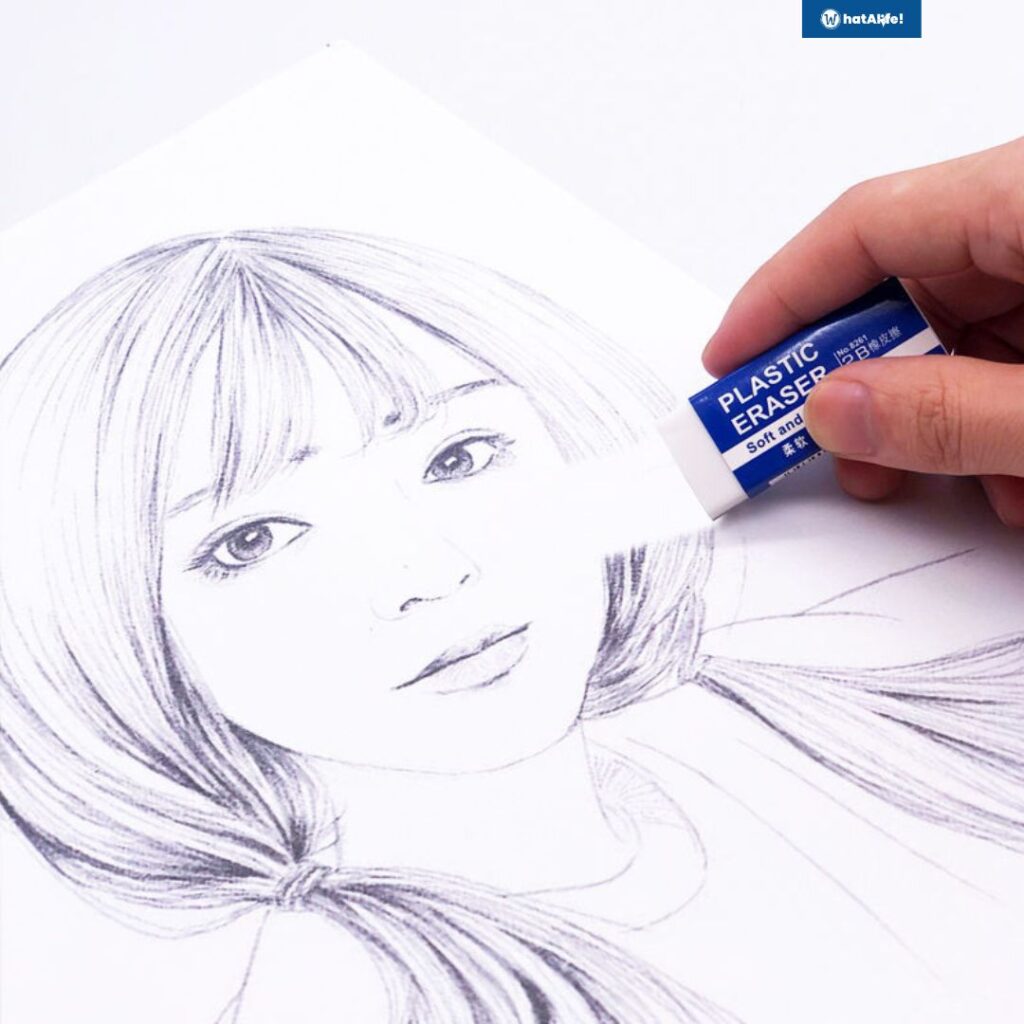 White Plastic Eraser
Everyone makes mistakes and needs the right tools to fix their work. A white plastic PVC eraser can erase unwanted pencil strokes and stray colors from pages. So, they're perfect for students, workers, artists, and anyone else who works with writing or drawing supplies! This crucial art supply is available in big or small sizes.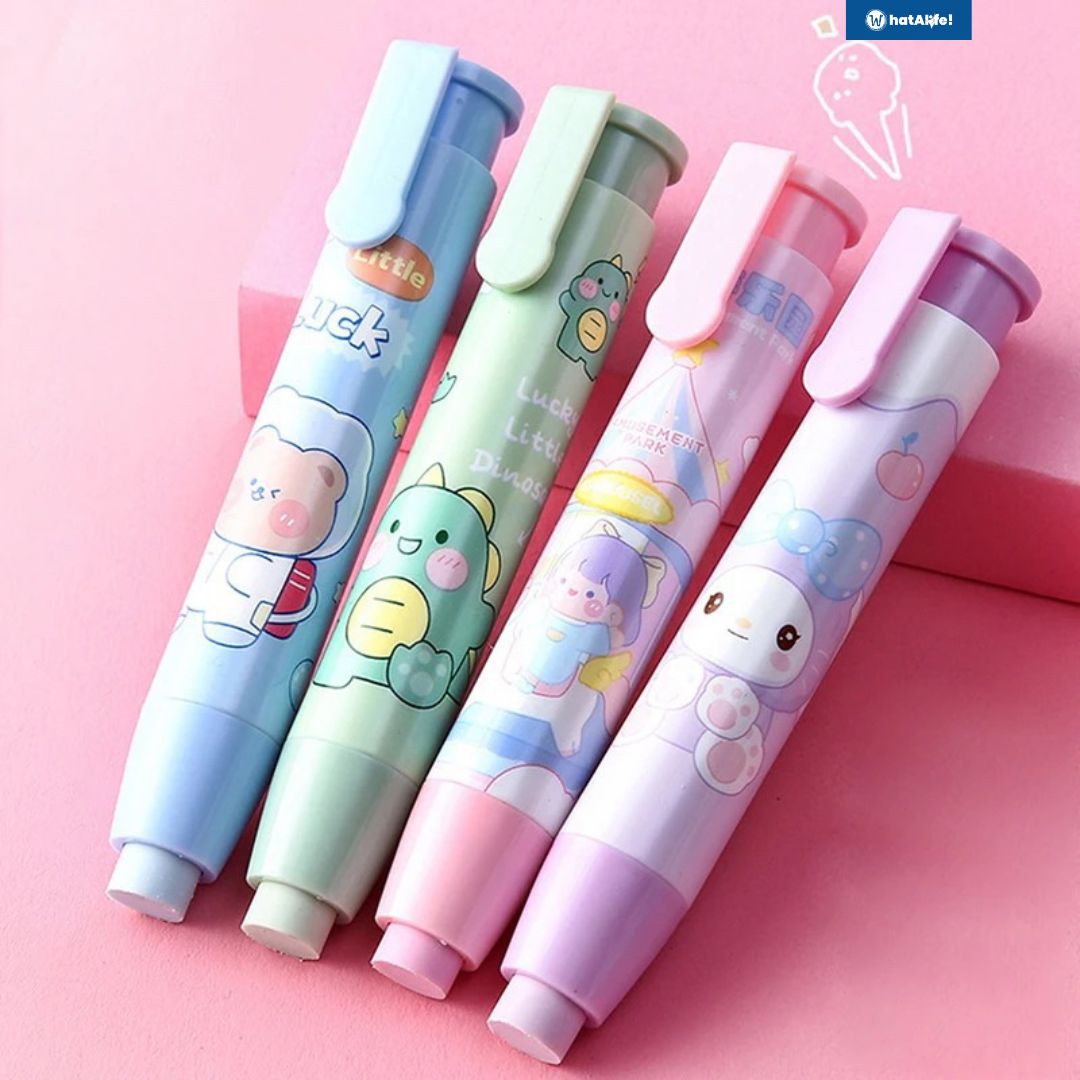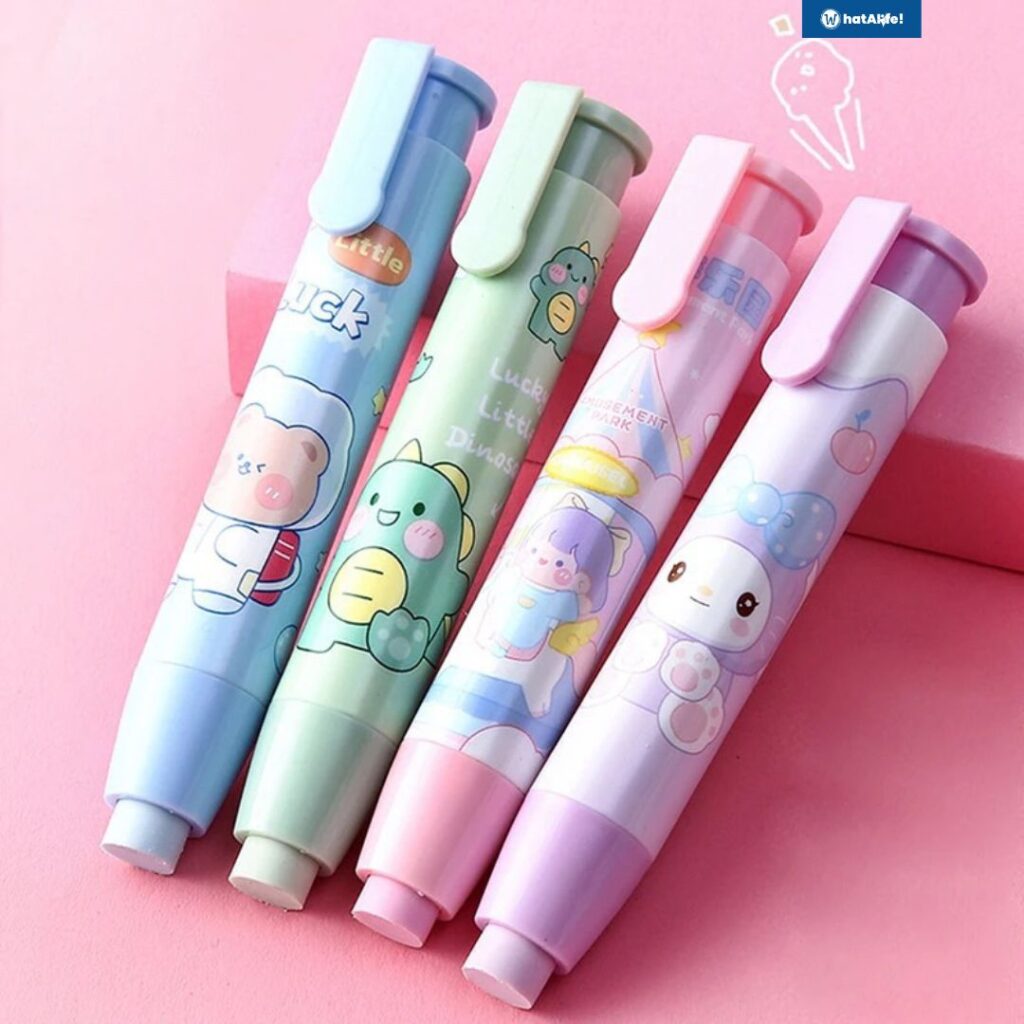 Cartoon Press Eraser
If you want a cuter eraser, why not get this cute cartoon press eraser? Due to its look, it's easy to switch between drawing with pencils and erasing with the product. These art materials are covered in designs like rabbits, dinosaurs, and astronauts. Also, it comes in the following colors: violet, blue, green, pink, and yellow.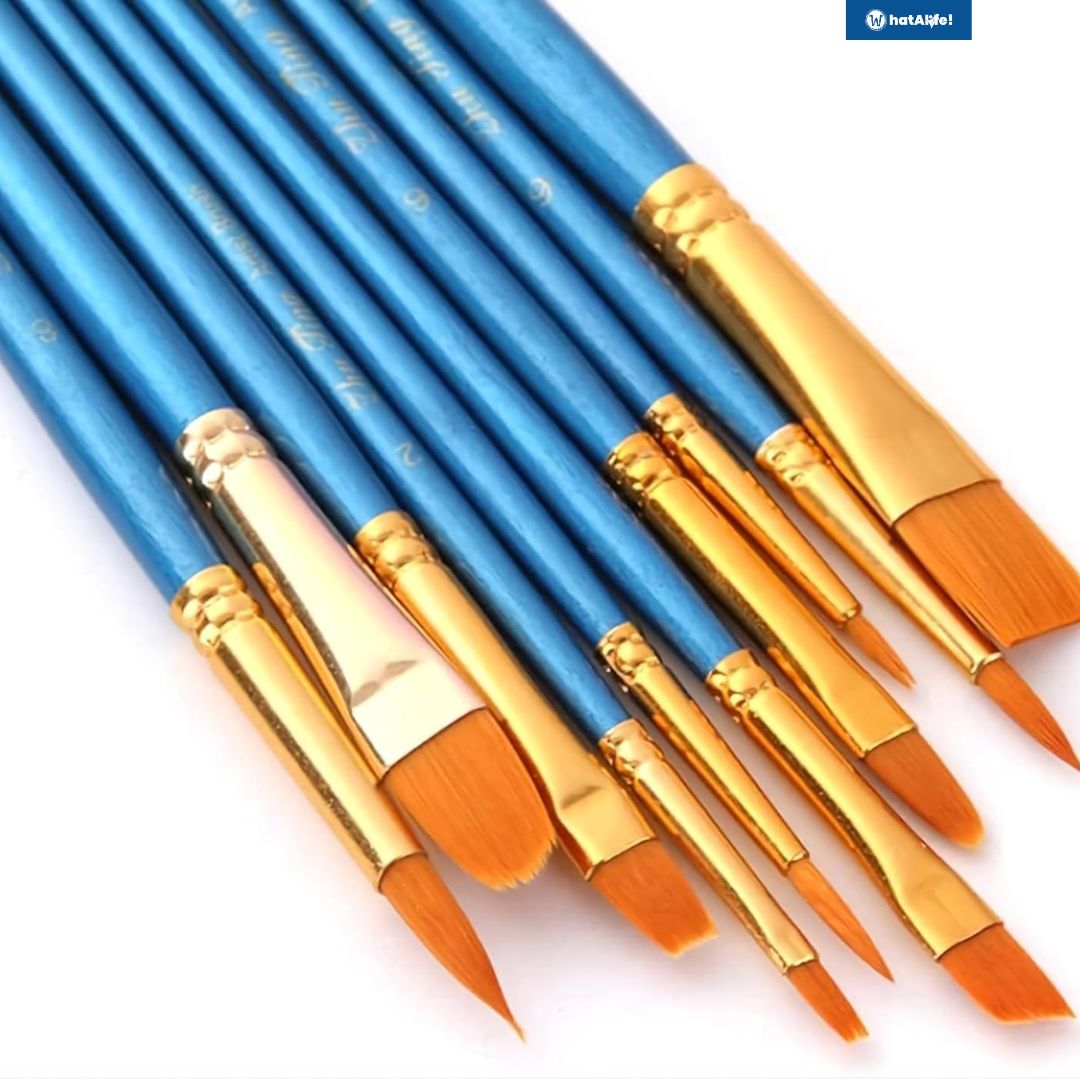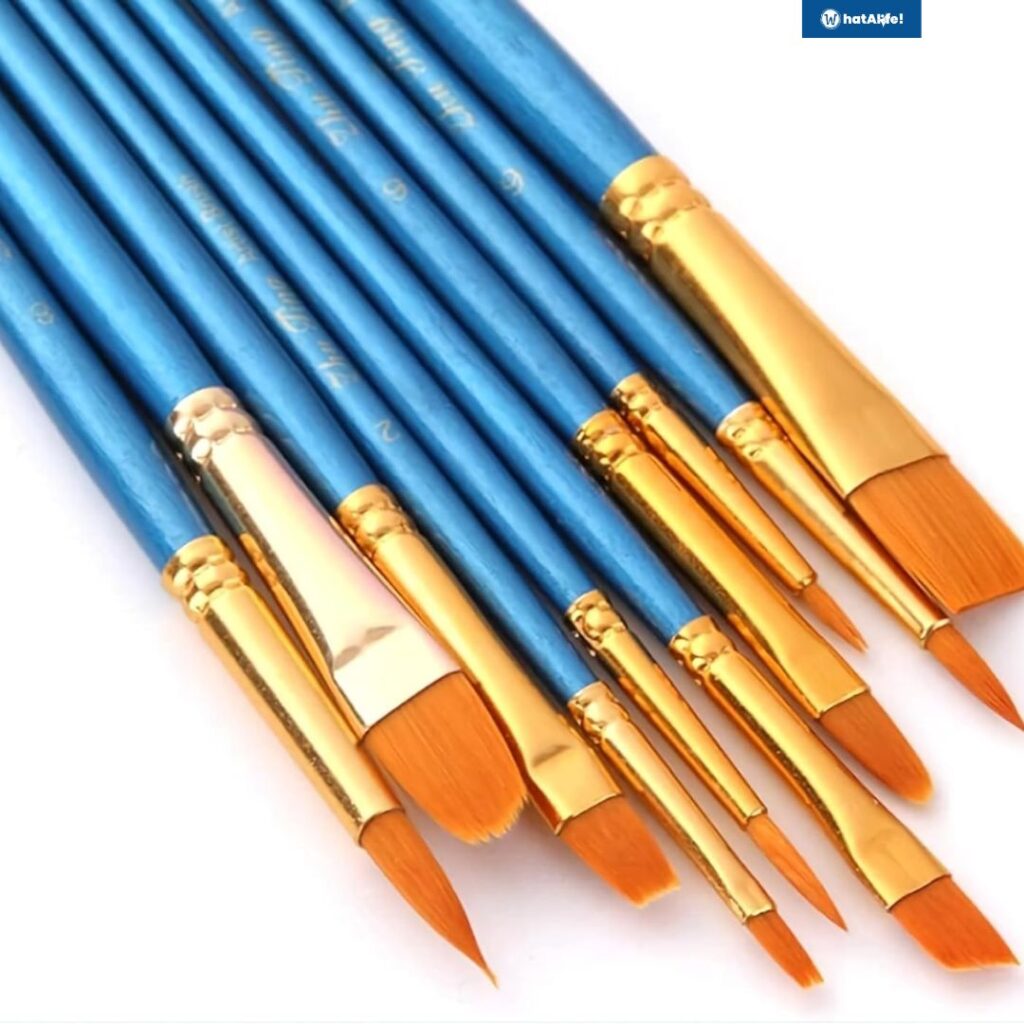 Premium Brush Set
Do you work with paints? Then you need the right brushes. These premium HOKKA brushes come in ten pieces, with varying brush types and sizes. Painters can express themselves with environmentally friendly and non-toxic brushes.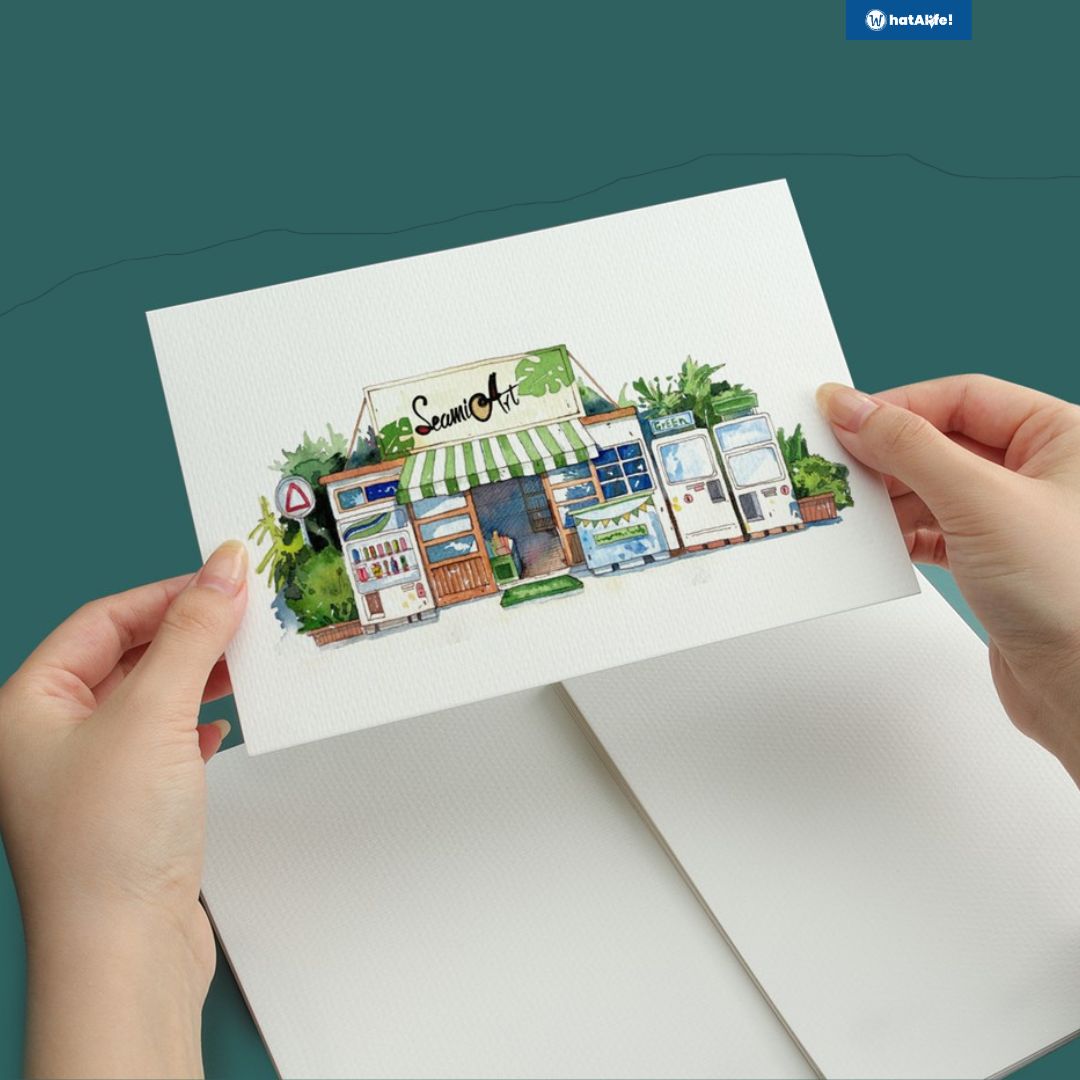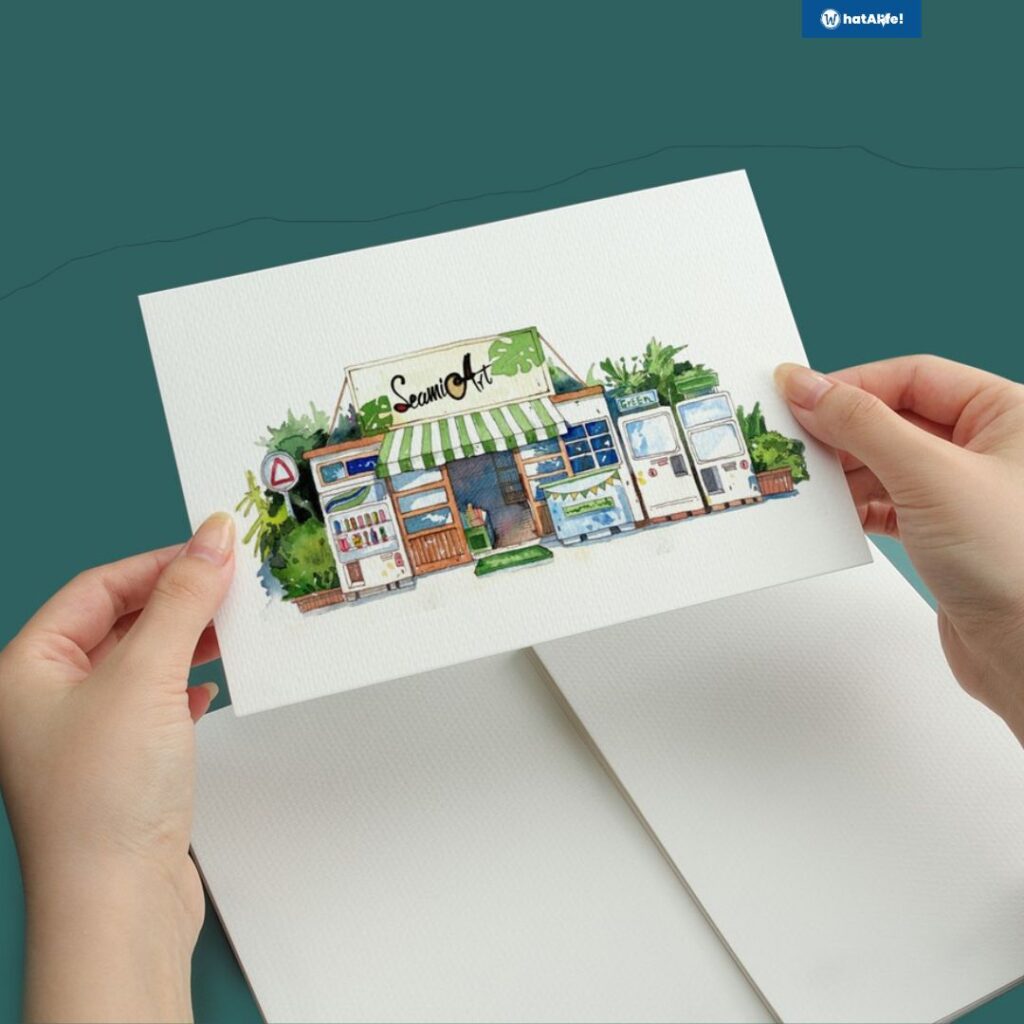 Watercolor Drawing Paper
This watercolor paper comes in a 20-piece set of 300g thick wood pulp paper in a sealable bag. Firstly, you can choose from fine, medium, and coarse paper. For size, you can choose between 32 or 16K. The best thing about this art material is that it's wear-resistant and doesn't pill easily, whether using watercolor, gouache, or acrylic paint.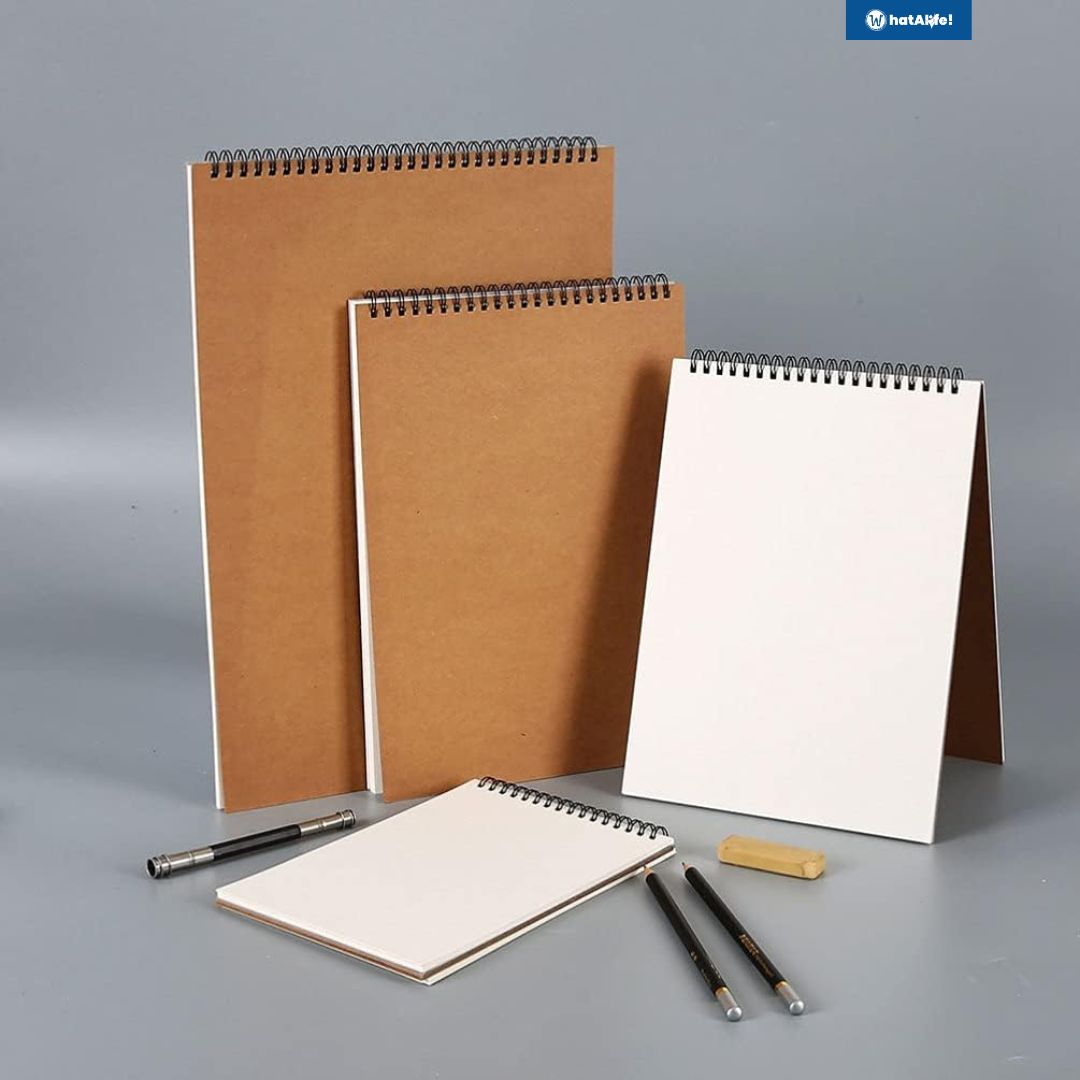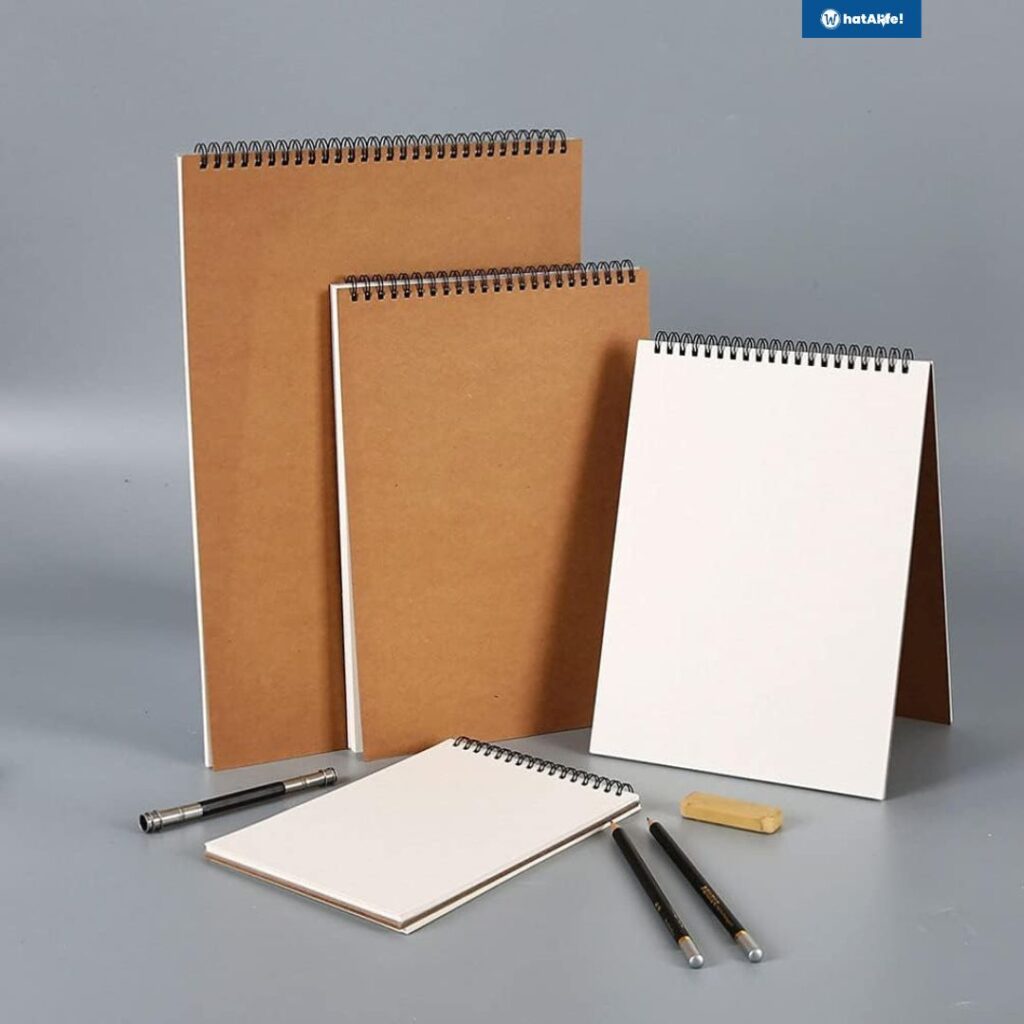 Professional Thick Paper Spiral Sketchbook
Need a no-nonsense sketchbook to work out your ideas or concepts? This art supply features 60 sheets of thick paper and a spiral spine. You can use pencil, charcoal, and pastels on the pages! Also, you even further express yourself by personalizing the cover. It comes in the following sizes: A3, A4, A5, A6, 8K, and 16K.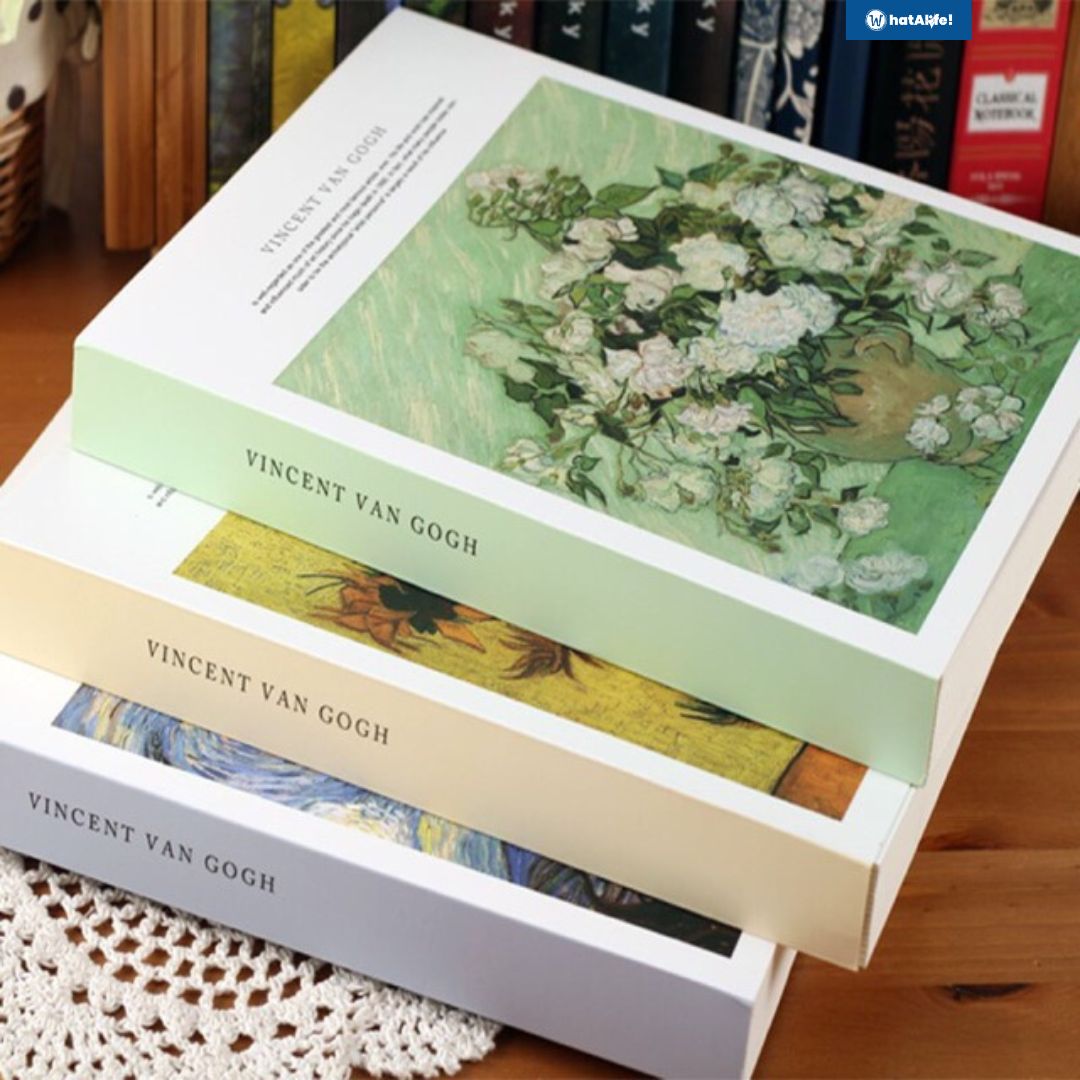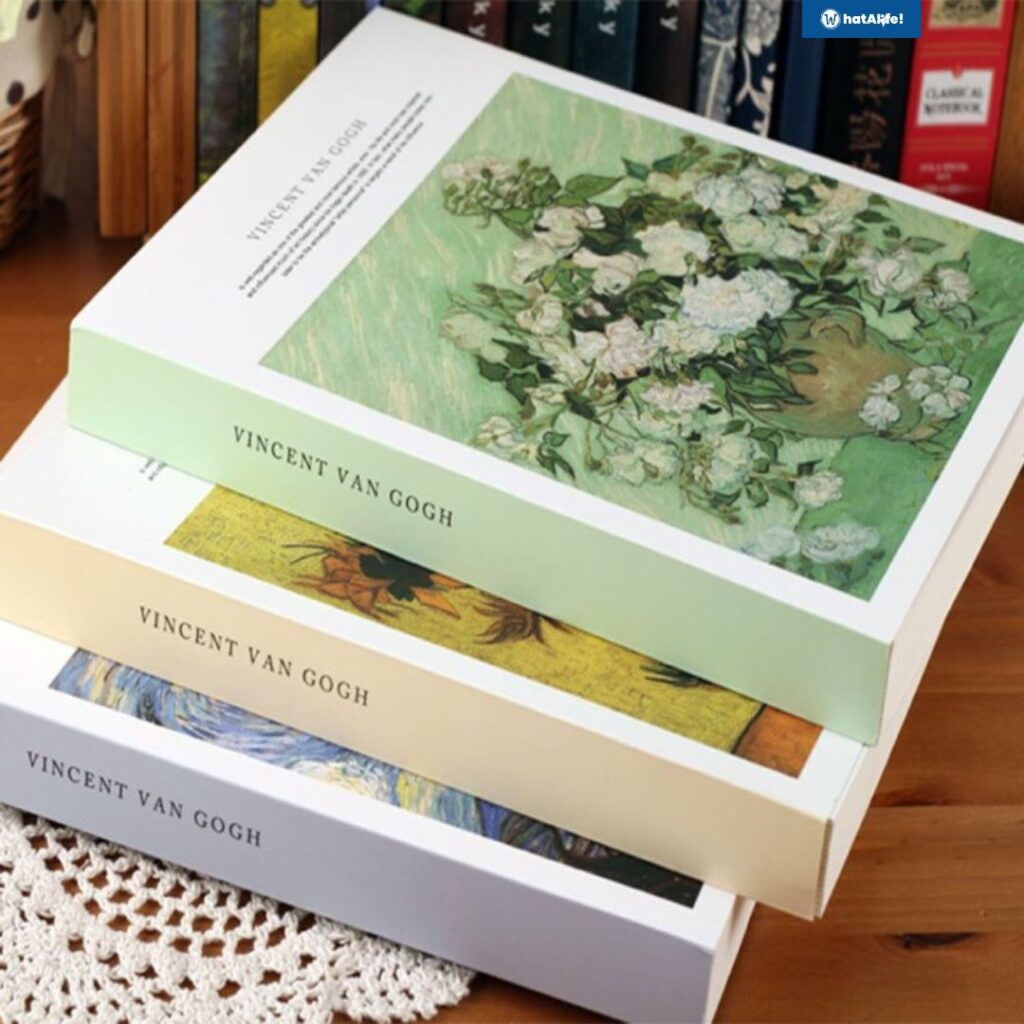 Van Gogh Cover Sketchbook
Are you the type of artist who wants to display your love of art on the surface of your sketchbook? Then, you can purchase these sketchbooks with Van Gogh covers. These B5-sized sketchbooks are thick with excellent paper quality. Lastly, this art material comes in various designs based on the famous painter's works.
Unleash Your Creative Spirit with the Right Art Supplies!
These are some of the best art supplies to add color to your work. Did we miss anything? Let us know.
Lastly, enjoy your artistic endeavors! — WhatALife!
---
Also read: The Top 10 Halloween Party Ideas in the Philippines.