The Department of Science and Technology (DOST) 10 recently tested and approved an eco-friendly face mask created by the Salay Handmade Paper Industries, Inc (SHPII) called 7XB face masks.
SHPII is a known artisanal company based in Misamis Oriental that produces and sells handmade paper products using abaca paper and other indigenous materials.
According to the test conducted by the DOST-10, the abaca face masks have a filtration rate of up to seven times better than cloth masks and have a lower water absorption than the N95 mask. The eco-friendly mask is made of abaca paper and cloth.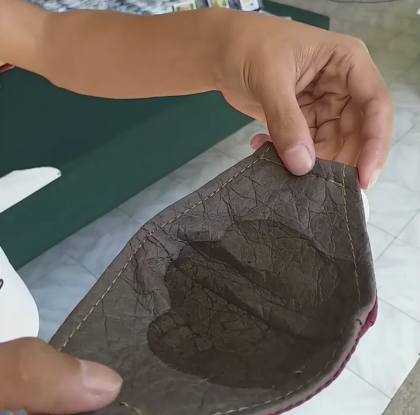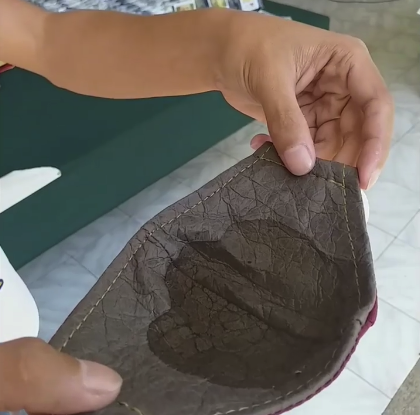 Moreover, the strong abaca fibers give the face mask its strength and durability, allowing users to wash and wear the mask numerous times. If the mask, however, reaches its serviceable life limit, its decomposition is faster and friendlier since there were no plastics or harmful chemicals used in its fabrication.
Last April, during a virtual media forum, the Department of Environment and Natural Resources (DENR)-10 ordered an initial of 1,000 7XB fiber masks to be distributed to the frontliners.
From Global to Local
The Misamis Oriental-based SHAPII has been a manufacturer and exporter of handmade paper for 32 years using strong fibers, bark, leaves, and grasses such as abaca fiber, pineapples leaves, salago bark, banana fiber, and cogon grass.
The company has around 120 to 350 artisans and producers manufacturing and converting handmade paper into a variety of stationery items such as greeting cards, journals, calendars, to name a few.
As part of the coronavirus pandemic repercussions, the majority of its artisans and workers were left with no means of livelihood since its overseas customers have been closing their companies.
Although this Philippine-made fiber mask costs more than regular cloth masks, it offers better protection, as well as provides a new livelihood to the community. It would also push the economy back into motion as raw materials are locally sourced. Manufacturing, conversion, and shipping are also done locally.
—
SOURCE