Read the article below to know how to register for CCQ!
To further protect both residents and non-residents of Camiguin Island, the provincial government launched Clean Camiguin QR (CCQR) on March 15 this year.
"CleanCamiguin QR is the official unified contact tracing and monitoring system in the Province of Camiguin to keep our citizens and tourism safe and healthy," Governor Jurdin Jesus Romualdo said.
Regardless of age, all island residents must register and secure their own QR code so they can enter establishments, offices, institutions, and even churches beginning March 15.
"Those who are coming in the province for whatever reason; essential, emergency returning local residents and visitors kinahanglan mag-register sa usa makasulod sa probinsya aside sa PCR [polymerase chain reaction] test nila (will need to register before they can enter the province aside from the PCR test required by the LGU)," Romualdo added.
How to register to Clean Camiguin QR?
Follow the steps below to register and generate your own CCQR.
Step 1: Go to https://cleancamiguinqr.com via browser and click 'Individual' to register a new account.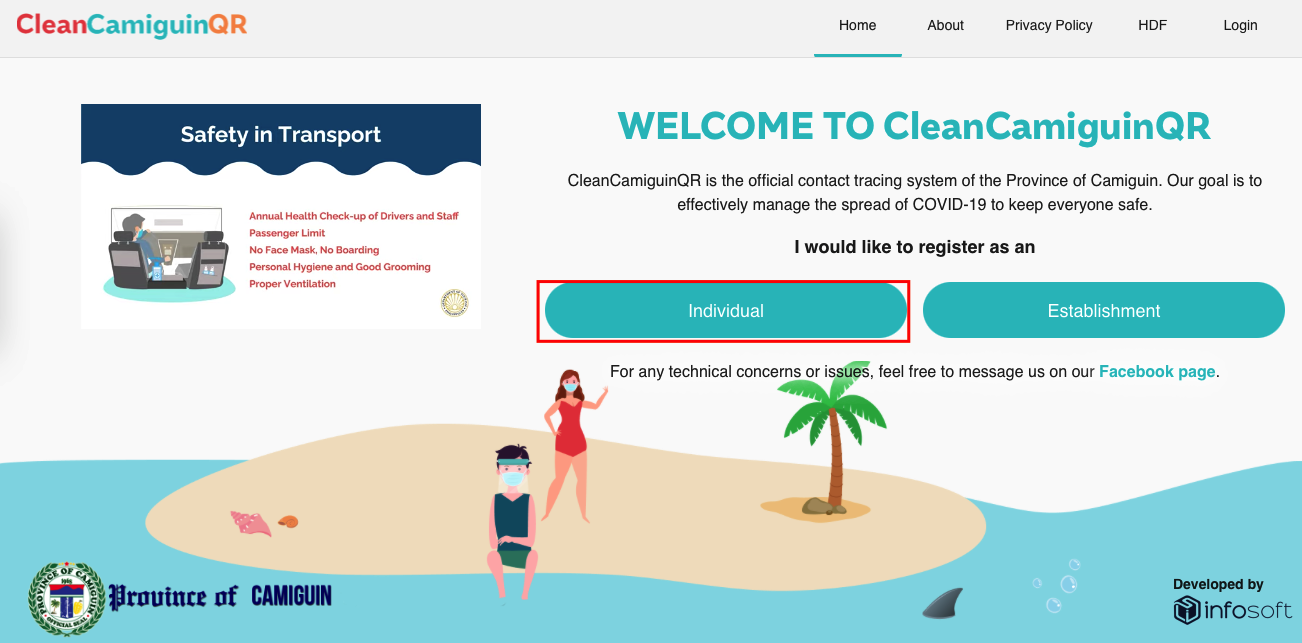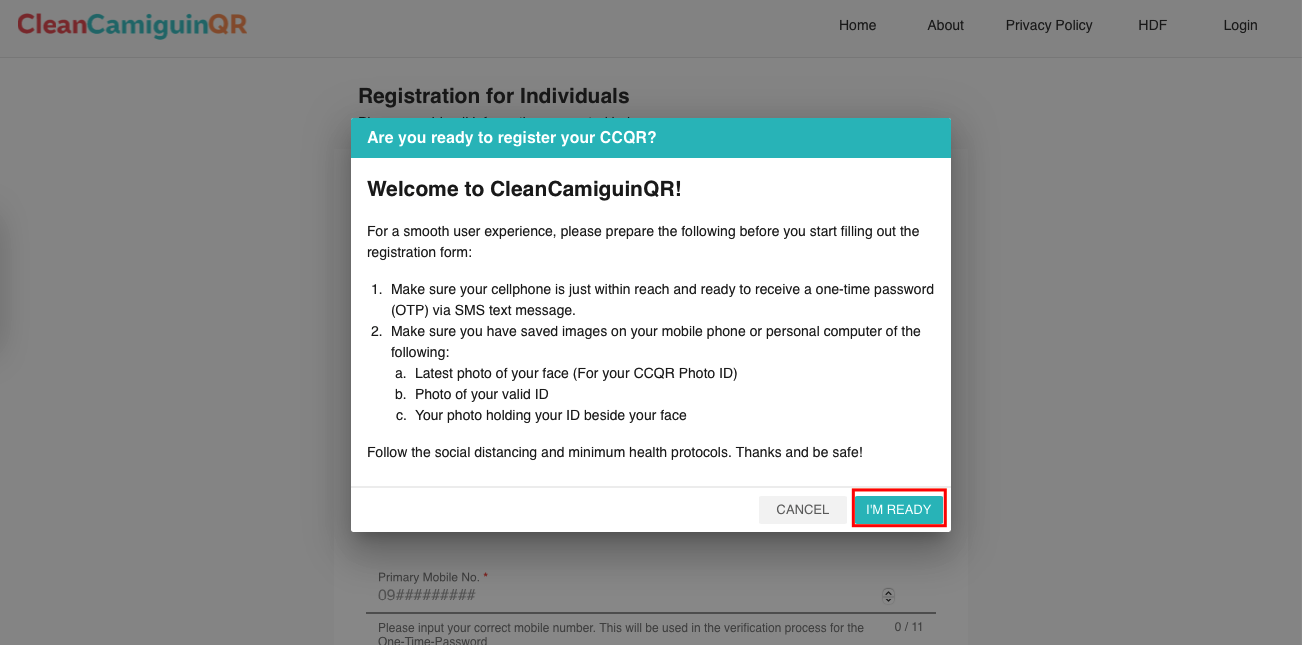 Step 2: Provide all information requested in the registration form, and make sure to provide your active email and phone number to get verified via a one-time password (OTP). You also have to provide your latest photo along with a valid identification card/birth certificate and a photo of you holding your identification card.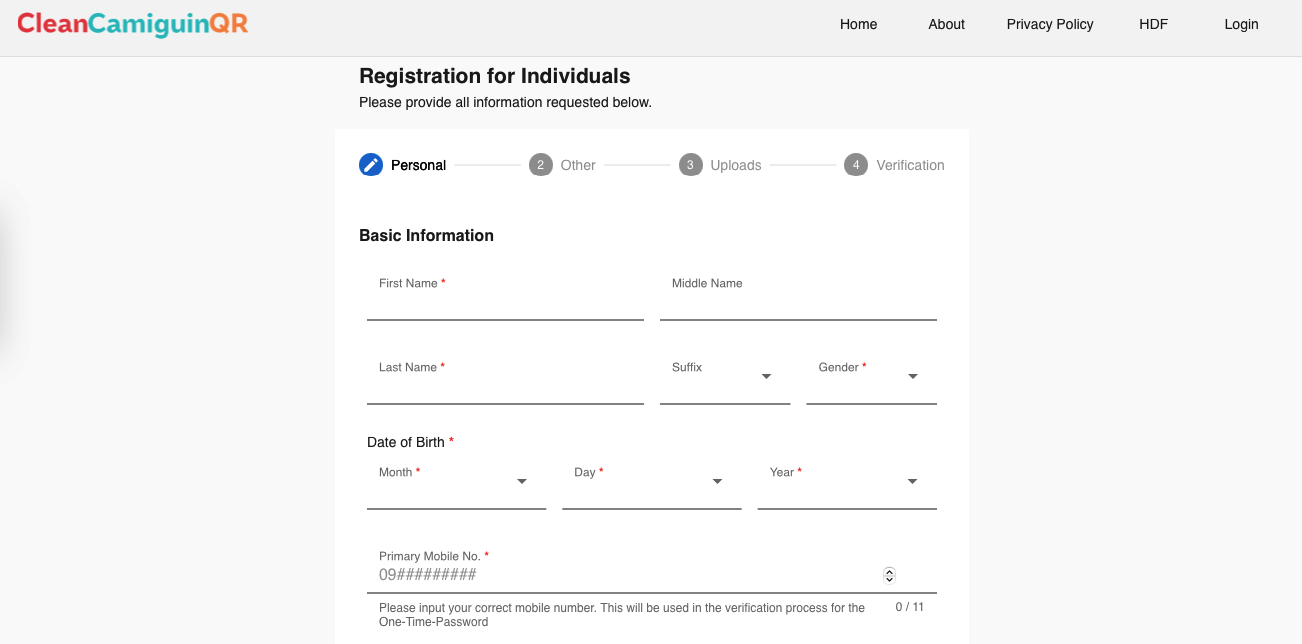 Step 3: Click send OTP now and wait until you receive a code. Once you received the code, type in the OTP numbers & click submit.
Step 4: Print or save your QR code in the phone gallery for ease of access upon scan entry in establishments or offices.
Congratulations! You now have your official CCQR code.
Note: Individual Registration is not restricted to just one email address or contact number. The goal of CCQR is to make sure that everyone gets registered. Also, avoid posting or sharing your CCQR in social media to safeguard your privacy.
Need further assistance on registration? Residents may visit their local government units (LGUs) for registration.
For any concerns or questions, contact the CCQR team via Facebook.com/cleancamiguinqr
—(Source: Camiguin Tourism Office)
Also Check Out: LIST of online QR code registration in Mindanao