(Updated: 05/04/2022) In preparation for elections 2022 on May 9, the COMELEC aims to put their Voting Precinct Finder back online.
UPDATE: Precinct finder is now online at voterverifier.comelec.gov.ph.
NOTE: The page may be unstable from time to time, may cause long load times, and show a "Website Under Maintenance" error. Visiting the page during low traffic (e.g., night time or early morning) is recommended.
What is COMELEC Voting Precinct Finder?
The Precinct Finder is a helpful tool that shows voters where they should proceed to cast their vote.
The 2022 COMELEC voting precinct finder link has been announced. Click HERE to get started.
Guide for Voting Precinct Finder 2022
#1 Visit voterverifier.comelec.gov.ph and click CONTINUE.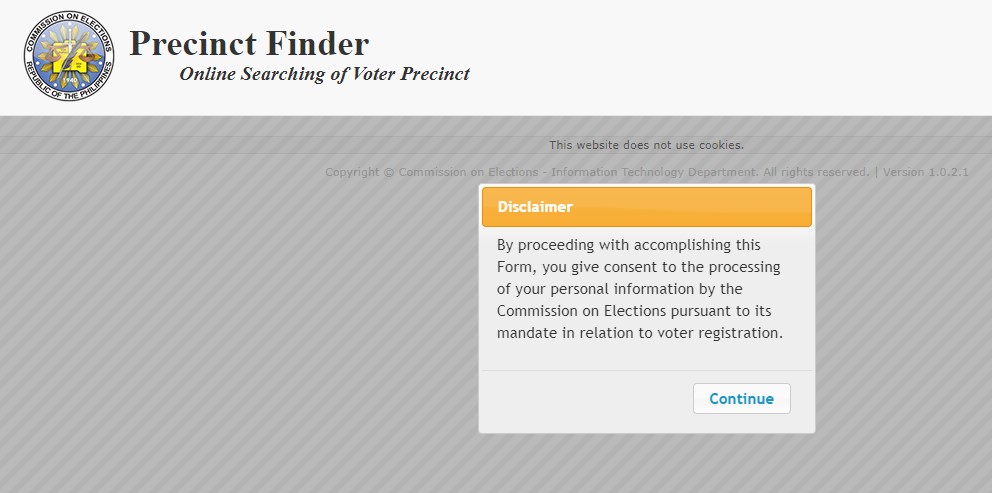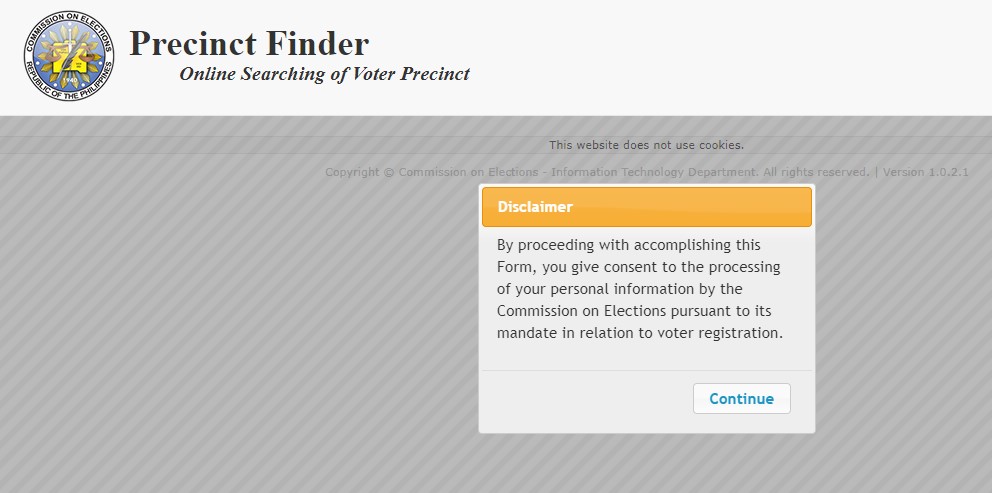 #2 Choose your location.
Choose between LOCAL (Philippines) if you are voting in the Philippines, or OVERSEAS if you are an OFW.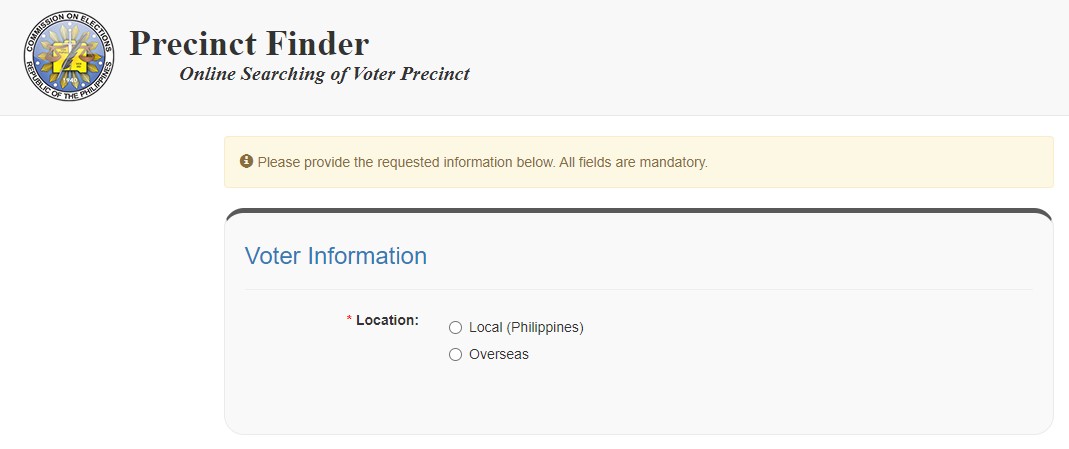 #3 Fill in voter information.
This includes your name and where you registered as a voter.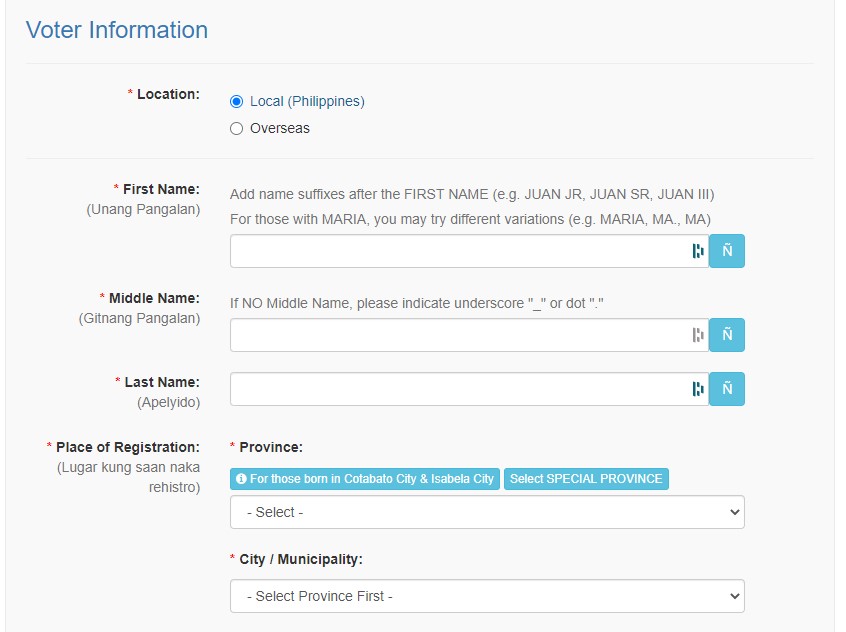 #4 Click CAPTCHA check box and click SEARCH.

#5 Check if all your information is correct then click PROCEED.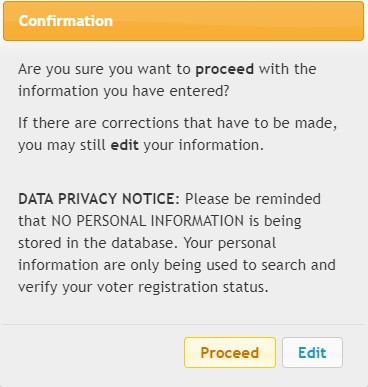 #6 Check your Polling Information.
A few seconds after it loads, the page will show you your polling information and your status if you are an active voter.
Keep your voting precinct information saved by screenshotting the page.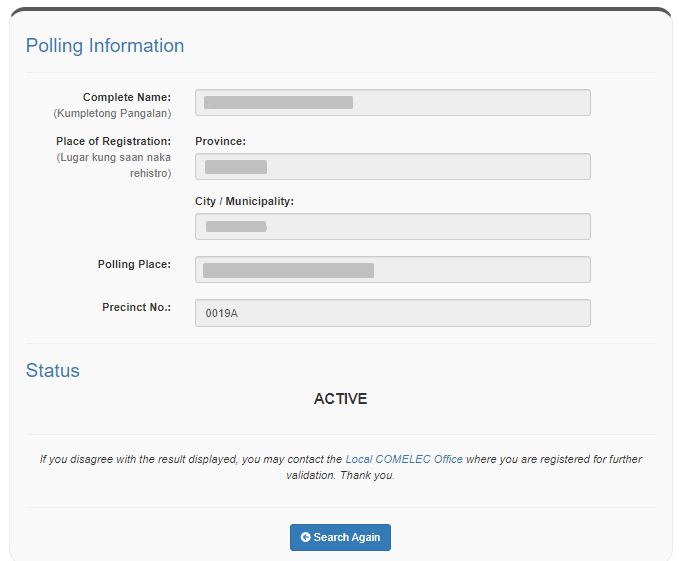 Deactivated Voter? No Record Found? Here's what you can do
If searching for your voter status and precinct finder results in "Deactivated Voter" or "No Record Found", COMELEC advises the public to visit their local COMELEC office.
This is the best way to verify their voter status.
The most common reason why users are tagged as "Deactivated Voter" or "No Record Found" status can be found in the Voters Registration Act of 1996 or Republic Act of 8189. It states that those who "did not vote in the two (2) successive preceding regular elections as shown by their voting records" will become deactivated voters.
The most recent regular elections was on 2016 (national elections), 2018 (barangay and SK elections), and 2019 (senatorial elections).
Those who have been declared insane or incompetent will also be deactivated. The same goes for those whose registration has been excluded by the Philippine Court.
Another reason also include people who have lost their Filipino citizenship.
Voting Precinct Finder 2016
The COMELEC precinct finder was first used in 2016. However, it underwent a massive data breach. The event is said to have compromised the voter database, including other internal COMELEC databases.
In addition, the Precinct Finder in 2016 was also 'mirrored' on news websites, such as GMA News Online. The webpage is still accessible, but the tool is no longer in use.
For the elections 2022, COMELEC will partner with Rappler.
COMELEC, in partnership with DICT, has activated the online voting precinct finder.
Both agencies have partnered, deciding to create the precinct finder in the cloud.
Voting Precinct Frequently Asked Questions
What is the COMELEC Precinct Finder?
The Precinct Finder is an online tool that users can use to check their precinct or where they are supposed to be casting their votes on election day.
Users only need to enter their personal details, including provinces, municipalities, or cities where they registered. Then, the tool will find from its database where the voter's precinct is located.
Is it secure?
After the 2016 data breach, many people are still concerned whether public access to the COMELEC database through the Precinct Finder portal is secure. Since then, the COMELEC, in partnership with the Department of Information and Communications Technology (DICT), has updated the security of the tool.
Moreover, when 'mirrored' on Rappler, COMELEC will only supply embedded codes. This means that third-party sites will not access the database that remains in COMELEC's own servers.
Why does COMELEC allow Precinct Finder mirrors?
To avoid website crashes, COMELEC has chosen to allow third-party websites to mirror their Precinct Finder tool. It is necessary since one outlet will not be enough to accommodate the millions of voters who may need assistance in finding their voter precinct. – WhatALife!
---
Also Read: HOW TO: COMELEC Registration for National and Local Elections 2022