Calling all kids and families! Jollibee is thrilled to announce a wide range of exciting party packages for the year 2023. After a prolonged hiatus of public gatherings due to the virus outbreak, Our Jollybee is back and ready to bring the fun back into your lives! We are delighted to introduce the Jollibee Party Package, complete with a variety of fantastic perks for you to savor and enjoy.
If you aim to host an exhilarating and fun-packed party for your children, review these details. Tailor the party to match their favorite themes, concepts, and more. We firmly believe that every child deserves an unforgettable celebration. To make that happen, we've put together a set of advantages that the entire Filipino community can relish.
Explore The Jollibee Party Package 2023
At Jollibee, we're committed to ensuring everyone's happiness through the exciting adventures we have in store. Additionally, themes are crafted to appeal to both boys and girls but rest assured, everyone is guaranteed to have a fantastic time, no matter the theme. So, gather your beloved kids and let them relish the return of the Jollibee Party Package!
Jollitown Theme Park
The initial adventure that will surely delight kids is the Jollitown Theme Park. Prepare to take your kids on a joyful journey as we step into Jollibee's theme park, brimming with happiness and enchanting tales. Boys and girls, prepare to savor the delightful meals and beverages that will leave you grinning from ear to ear!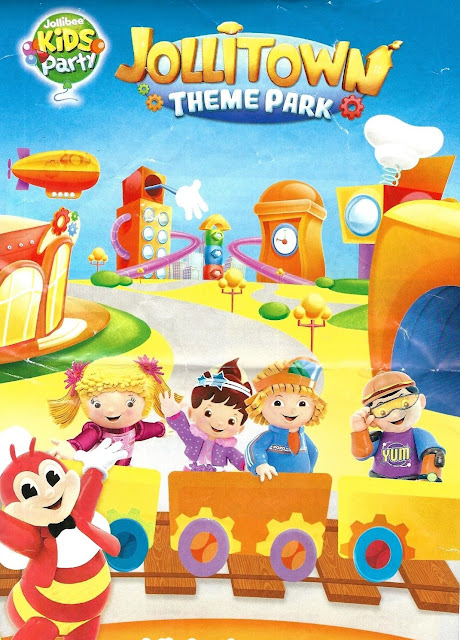 Jollibee Fairytale Land
For those children who have a passion for Disney-like stories and themes, they'll absolutely adore our beloved Jollibee Fairytale Land. Encourage your kids to dress up as princes and princesses for this extraordinary theme party. Create your very own Disney-inspired adventure and turn the party into an unforgettable experience for your beloved children.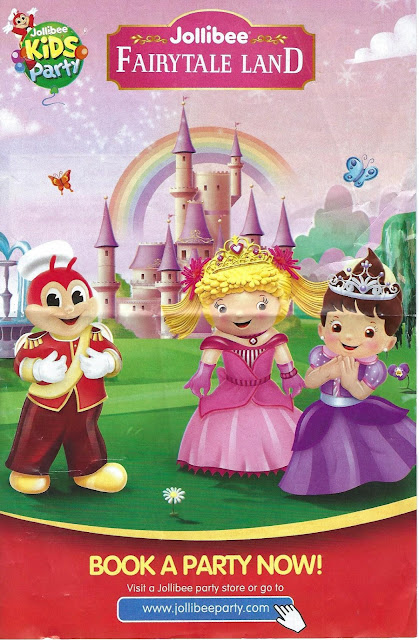 JolliRace
Do you have a passion for drag racing and all those fantastic cars? JolliRace will elevate your enthusiasm to a whole new level with its intriguing designs and intricate details. Delve deeper into your love for wheels as Jollibee invites you and your friends to an extraordinary ride during the party.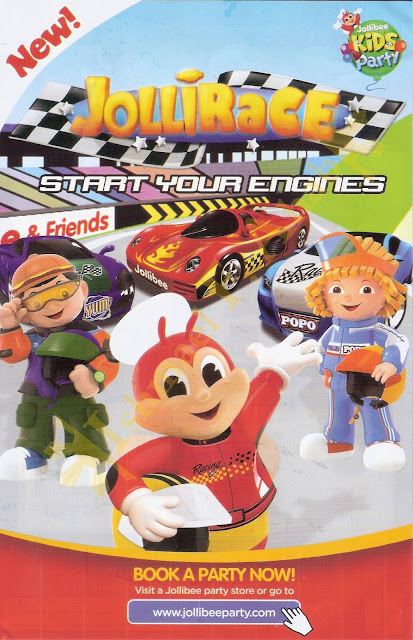 Jollibee also presents the Hello Kitty party theme as integral to the Jollibee Party Package, specifically designed for girls. We suggest that you contact Jollibee branches to inquire about the possibility of hosting this theme for your children.
Jollibee Party Favors
The Jollibee birthday party package isn't complete without these party favors. You'll get these party favors when you book a Jollibee party and pay the party favor free of 2,500 pesos: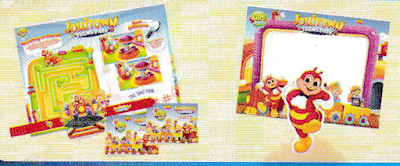 15 invitation cards
15 name tags
15 party balloons
15 activity tray mats
5 boxes of crayons
Game prizes
Message board
Gift for the birthday celebrant
Jollibee mascot appearance
You can pay an additional 500 pesos for an additional 10 loot bags. A loot bag costs 65 pesos each.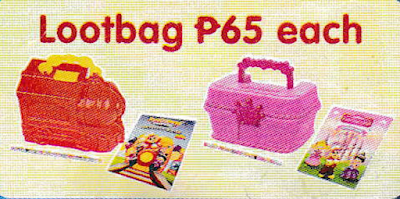 However, if you want to add more mascots, you can pay PHP 1,000 for each. The rest of the mascots consist of Popo, Hetty, Twirlie, and Mr. Yum.
Jollibee Party Cake
A party isn't complete without a cake, so Jollibee introduces Red Ribbon's Chocolate Dedication cake. The regular size costs PHP 670, while the large size is PHP 890.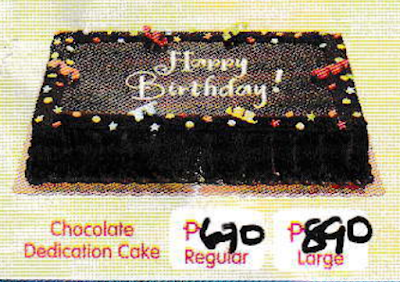 However, if you like your cake colorful, you can also go for this delicious Rainbow dedication cake. The regular size costs PHP 720.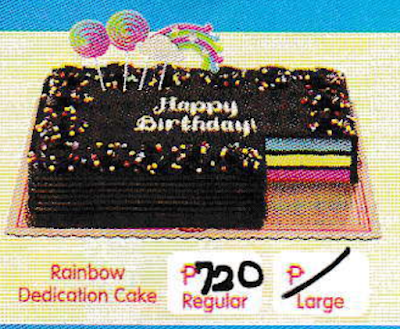 To add extra art to the cake, you can also purchase the Jollibee cake toppers, which costs PHP 95 each.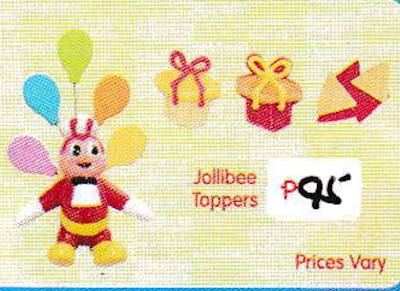 Jollibee Party Food Package
Completing the party, here's the Jollibee Birthday Party Package price list in 2023, specifically for the meal bundles:
Meal Bundle A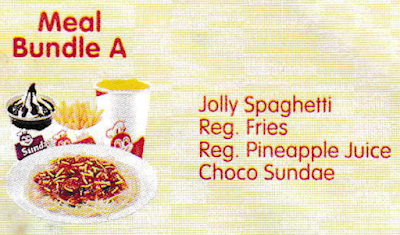 This first bundle consists of Jolly Spaghetti, regular fries, regular pineapple juice, and chocolate Sundae. This bundle costs PHP 209.
Meal Bundle B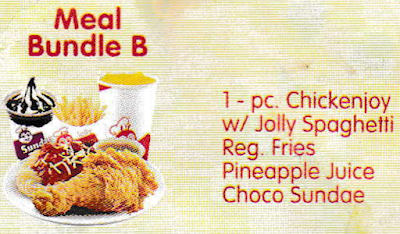 Meal bundle B is composed of 1-piece Chickenjoy with Jolly Spaghetti, regular fries, pineapple juice, and chocolate Sundae.
The price of this bundle costs PHP 285.
Meal Bundle C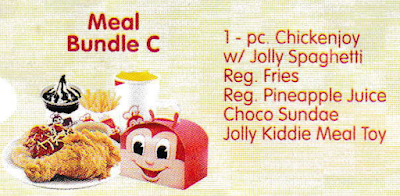 Meal Bundle C includes 1-piece of Chickenjoy with Jolly Spaghetti, regular fries, regular pineapple juice, chocolate Sundae, and a Jolly Kiddie Meal Toy.
Meal Bundle D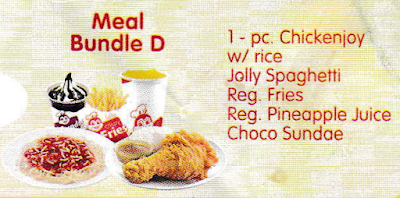 The last bundle consists of 1-piece Chickenjoy with rice, Jolly Spaghetti, regular fries, regular pineapple juice, and chocolate Sundae.
Meal Bundle D costs PHP 291.
How Much is a Jollibee Party?
The starting price for a Jollibee birthday party package is 6,000 pesos, which covers food for 30 guests and the party fee. This base price typically corresponds to the most economical food package, known as Meal Bundle A. It's worth noting that these prices may vary depending on the branches.
If you have more concerns and inquiries, you can visit Jollibee's website.
---
Also read: LAZADA Voucher Guide