Chris Brewster, the talented stuntman and action coordinator who has worked on numerous Hollywood blockbusters, has kindly graced the WhatALife team with his time and provided us with a behind-the-scenes look at the new movie Renfield, starring Nicholas Cage and Nicholas Hoult.
In this interview, Chris shares his experiences working on the hit movie Renfield and provides insights into his future plans in the film industry. We dive deep into Chris's journey from a stunt performer to an aspiring director and action producer. Explore the mind of this rising star and learn about his vision for the future of action-packed cinema in this blog.
The Art of Action: Chris Brewster's Expertise
With over 20 years of experience in stunt coordination and fight choreography for film and TV, Chris Brewster has made a name for himself as a go-to expert for superhero movies and series. His exceptional work has earned him four Screen Actors Guild Awards for Outstanding Action Performance by a Stunt Ensemble, including for blockbusters such as Ant-man and the Wasp and Black Panther, as well as eight nominations for shows like Loki and Daredevil.
Most recently, Chris served as the Stunt Coordinator for Universal Pictures' Renfield, featuring stars Nicholas Cage and Nicholas Hoult, and also worked as the Action Designer for Warner Bros.' 2022 superhero film, Black Adam, starring Dwayne "The Rock" Johnson.
In addition to his impressive portfolio, Chris was also the stunt coordinator for Paramount+'s Teen Wolf: The Movie, a continuation of the popular MTV series that sees original cast members like Tyler Posey, Crystal Reed, and Tyler Hoechlin reprising their roles.
Chris's approach to his craft emphasizes the importance of every angle and movement in shaping the story being told. As the Stunt Coordinator and Action Designer, he ensures that all fight choreography is safe for the actors and aligns with the film's storyline, creating movements that define each character's physicality.
With his upcoming directorial debut on the horizon, Chris is set to direct the feature film Relentless, which is currently in pre-production. It's clear that his expertise and passion for action-packed storytelling will continue to make a significant impact on the film industry for years to come.
Behind the Scenes: Chris Brewster's Work on Renfield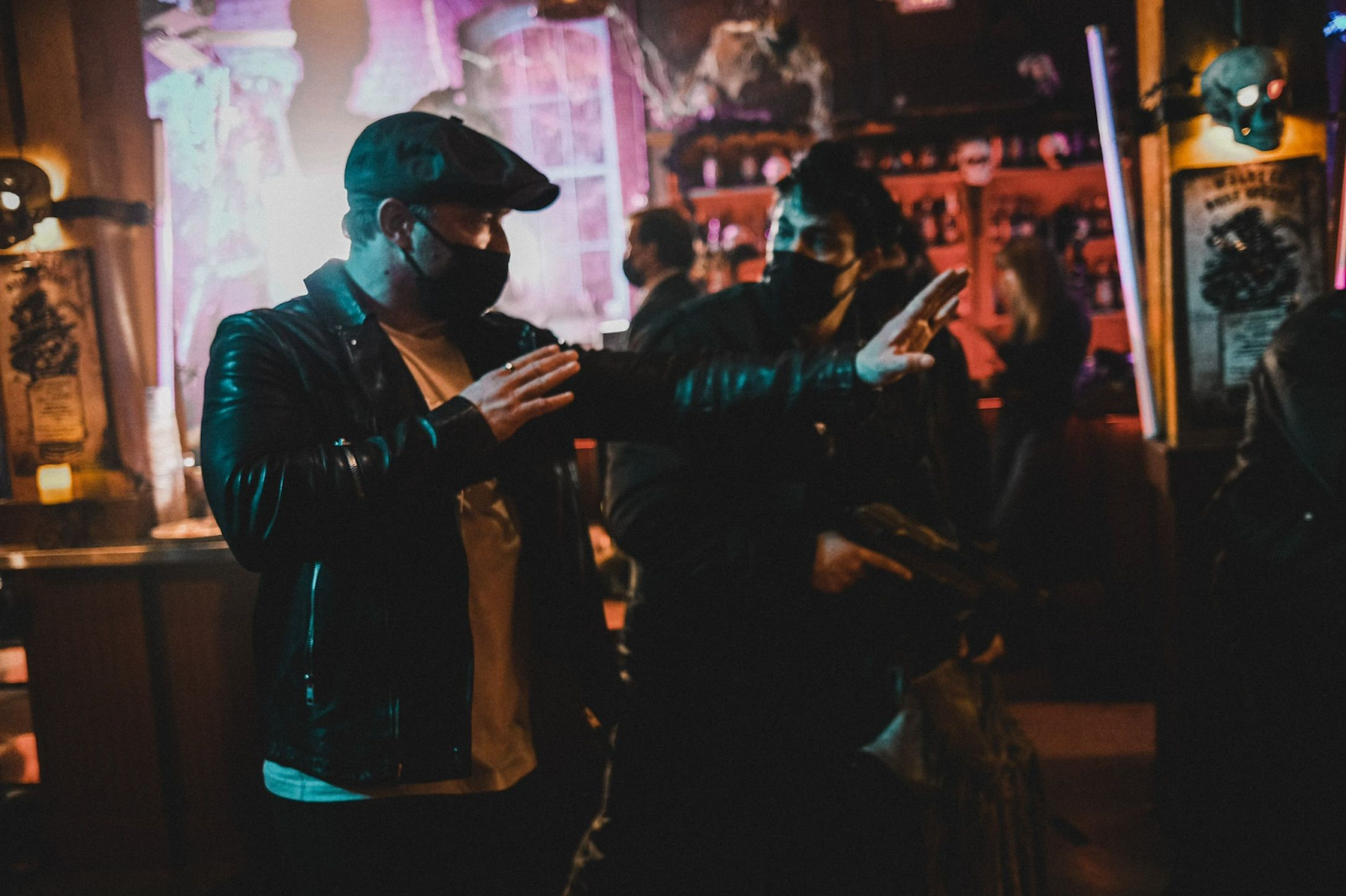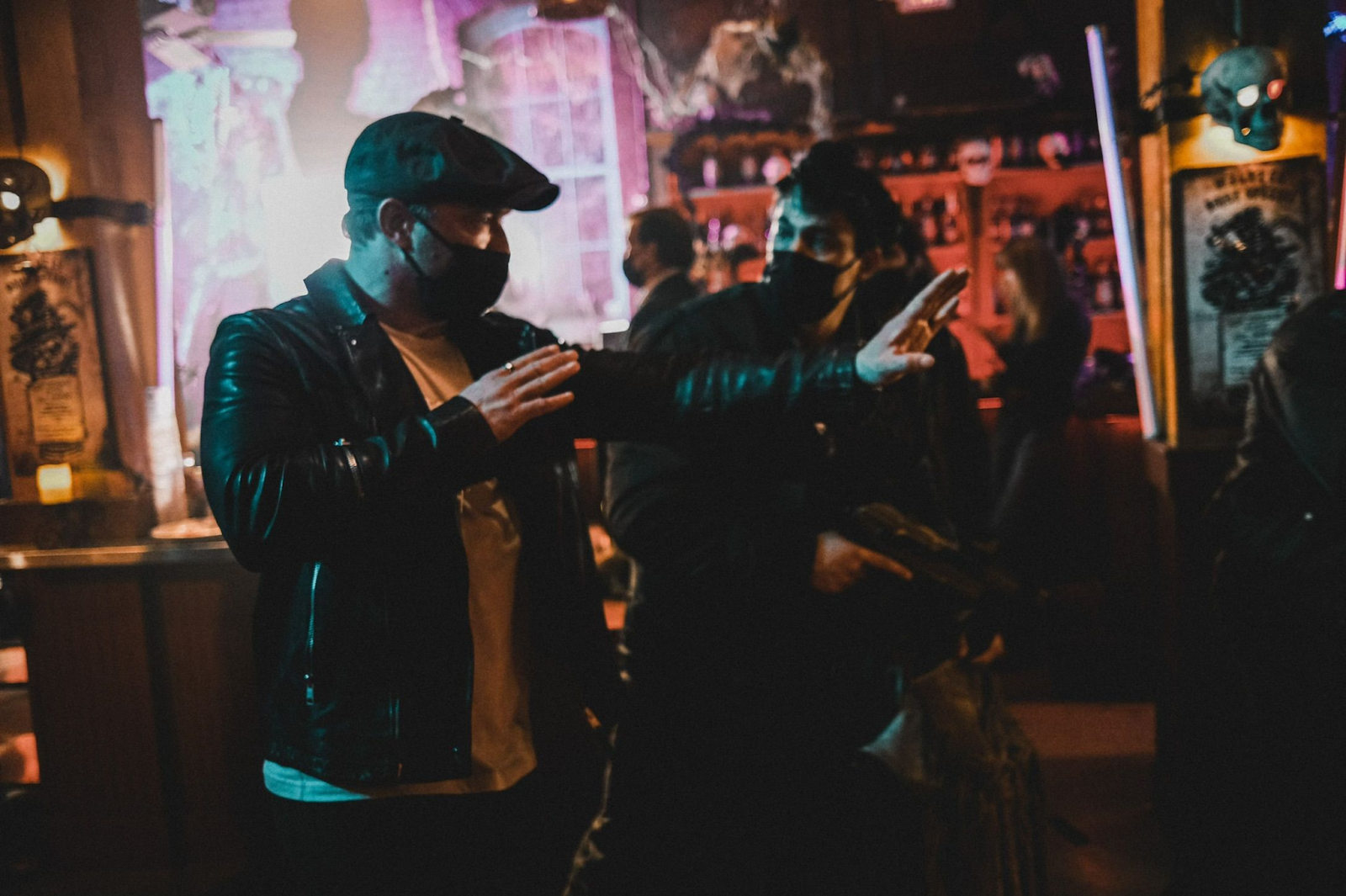 The following sections will detail Chris' answers to our queries about his time working in the new movie Renfield, a modern take on Dracula, starring Nicholas Cage (as Dracula) and Nichola Hoult (as Renfield).
What are your favorite stunt scenes in the film? Are there any new stunts that you've never done before?
Well, there are quite a few to choose from, and they are all favorites for different reasons. The restaurant fight at Mulates was where it all started. It was the first piece of action that Director Chris McKay and I broke down and talked about, it's the first piece of action that we prevised, and it was the first piece of action that we filmed. Starting with a massive scene like this is a big challenge, but it brought the entire crew together immediately and started the creative flow that kept us excited throughout the shoot. The apartment fight was amazing because it was completely different from any fight scene I've ever done. We literally ripped faces off attackers and used arm-nunchucks. The opening fight in Dracula's Lair… I mean, we lit Dracula ON FIRE! And he kept fighting!!!
How was it working with Nicholas Cage and Nicholas Hoult?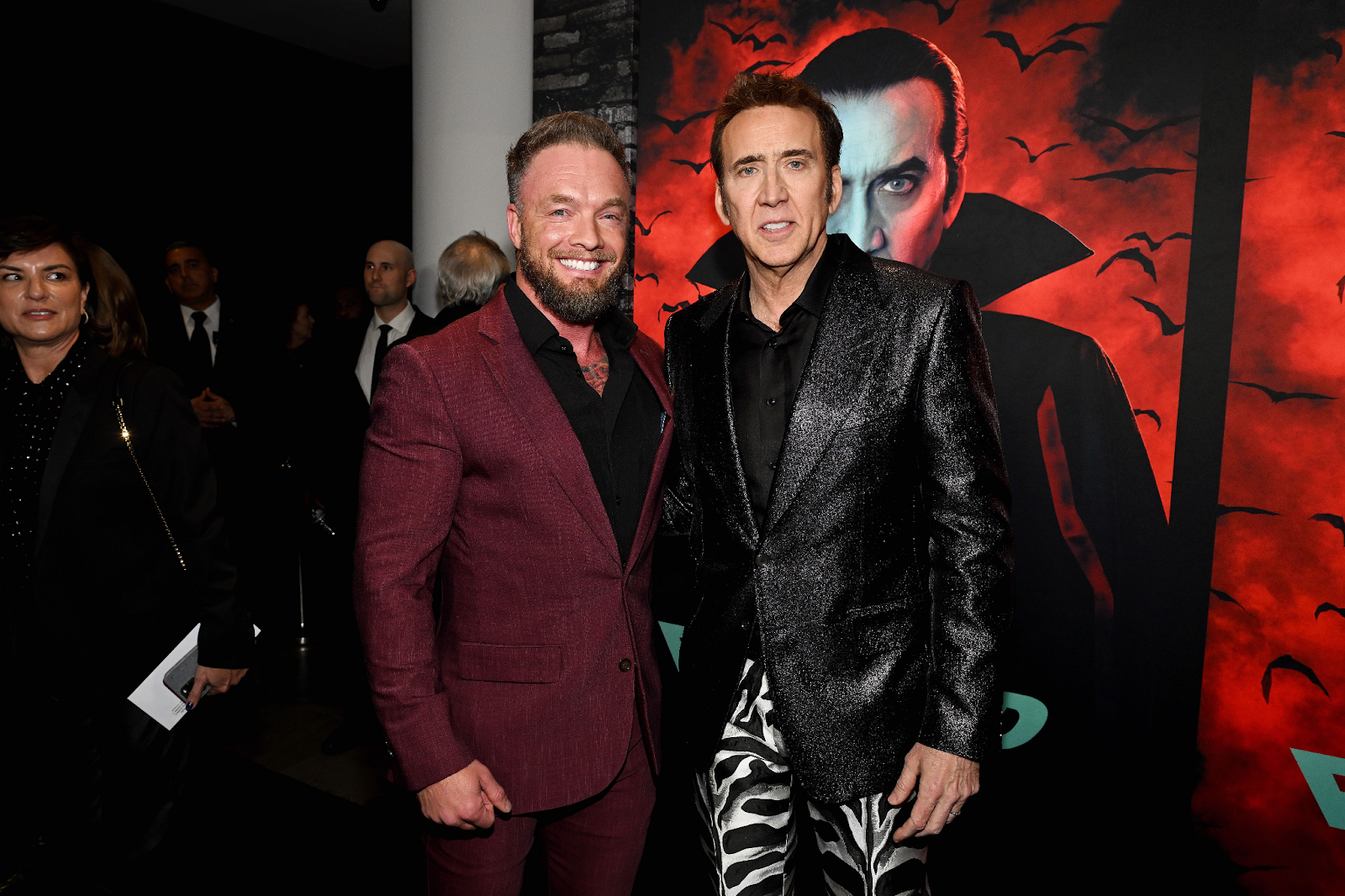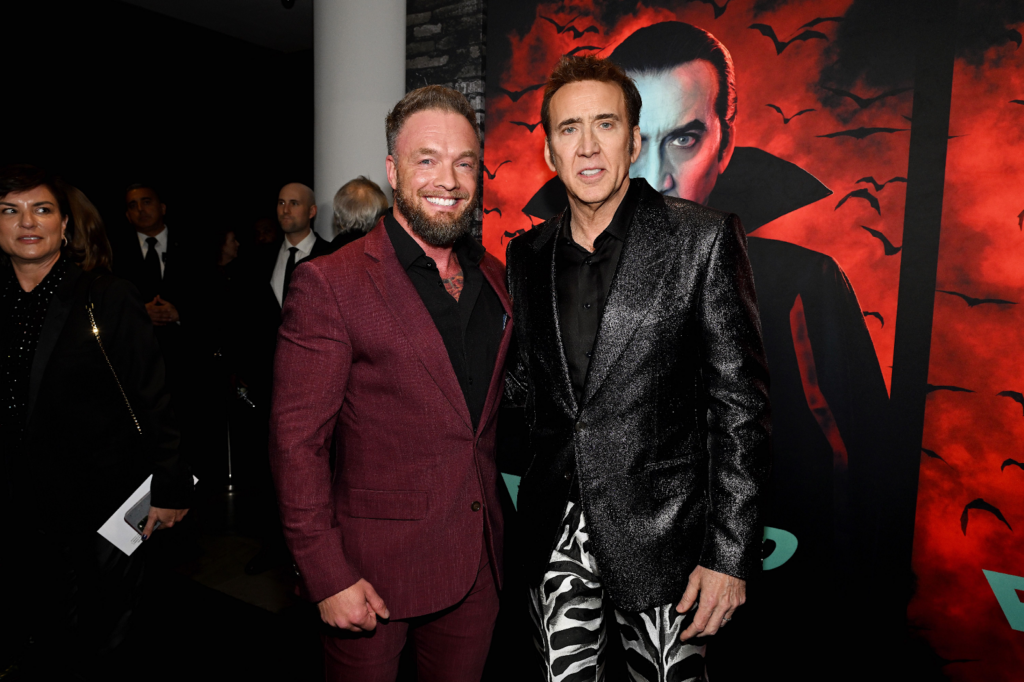 Inspirational! They are absolutely masters of their art. It was incredible to watch them work with Chris McKay and create layers of personality on their characters; they literally transformed in front of our eyes. My favorite thing about both of them is that not only are they amazing at what they do, but they truly LOVE what they do. You can see their passion for storytelling and acting with every look, line, and moment.
What was the most difficult stunt in the movie?
The most difficult stunt would have to be Dracula being lit on fire, then flying across the room, tackling a hunter to the ground, and tearing him apart while still engulfed in flames. Luckily, our production team was amazing and did absolutely everything they could to make everything safe on set. The whole crew really shined, and their hard work showed not only how much they all cared about this film but also about our Renfield Family.
You've had a lot of stunt experience so far; what makes working in Renfield different?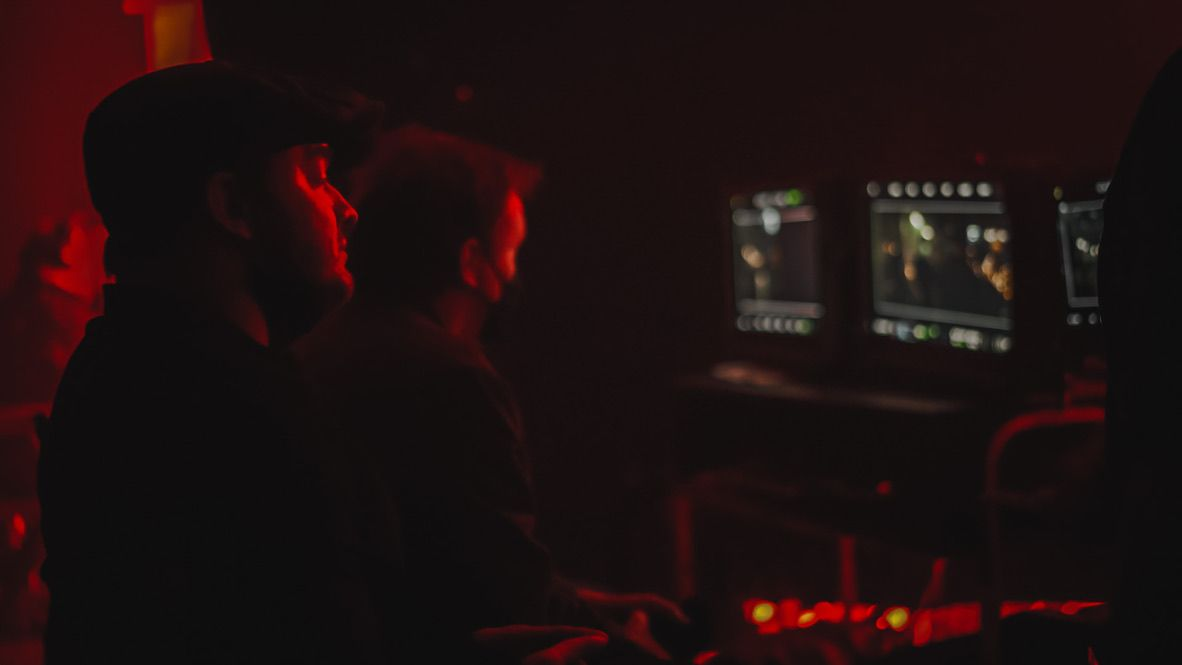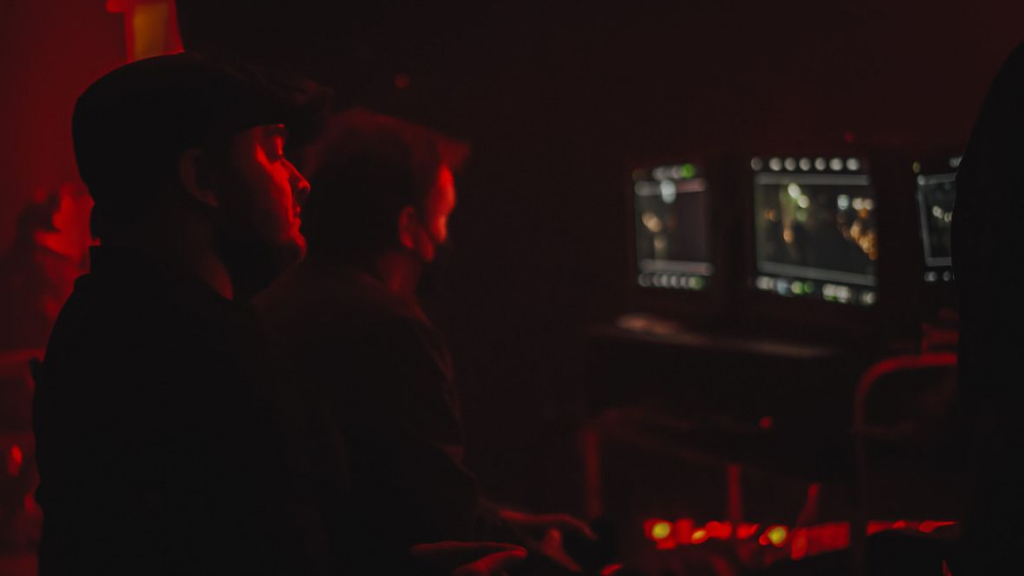 Collaboration. Most films have so many voices all speaking at once, and none of them are heard. There are absolutely brilliant filmmakers on every single set that are working mindlessly because some directors and producers feel insecure. Chris McKay creates an incredible work environment where every single person feels like they are a part of the magic. The departments all worked hand in hand, and it was truly a great experience.
There are 50 minutes of action in the 90 minutes film, so around 50% are stunts. What was the process of making the stunts and making sure they were executed well?
There was definitely a good bit of action in this film. The absolute key to executing high-quality and safe stunt work is preparation. We spent several months carefully designing every movement, gag, and element of each piece of action. We prevised it all ahead of time, and Chris gave us his notes and thoughts, so we knew exactly how we would do it on the day. We had time to prepare the actors physically (there were several long 12 hour plus shoot days, where our actors were fighting non-stop, so it was important for them to have the endurance and stamina to last). We were able to teach the choreography to the actors and rehearse it enough that it became muscle memory. We had some amazing department heads to team up with, so we could collaborate on making the scenes together. In my opinion, films are made or destroyed in prep!
What was the most fun stunt you worked on in Renfield?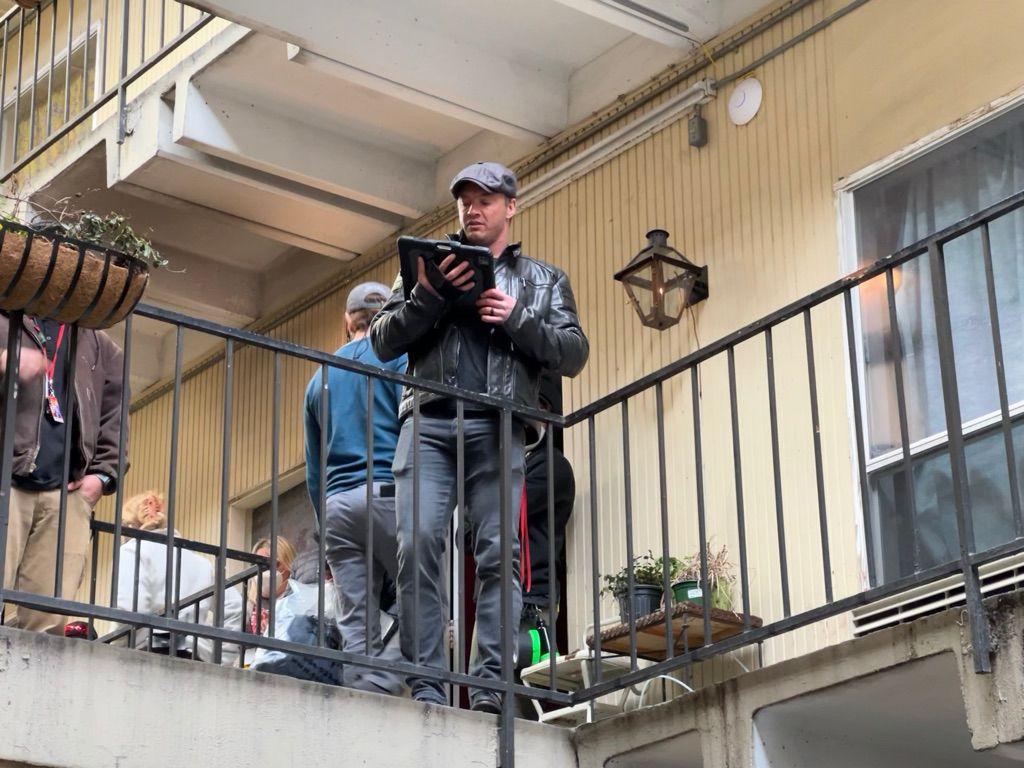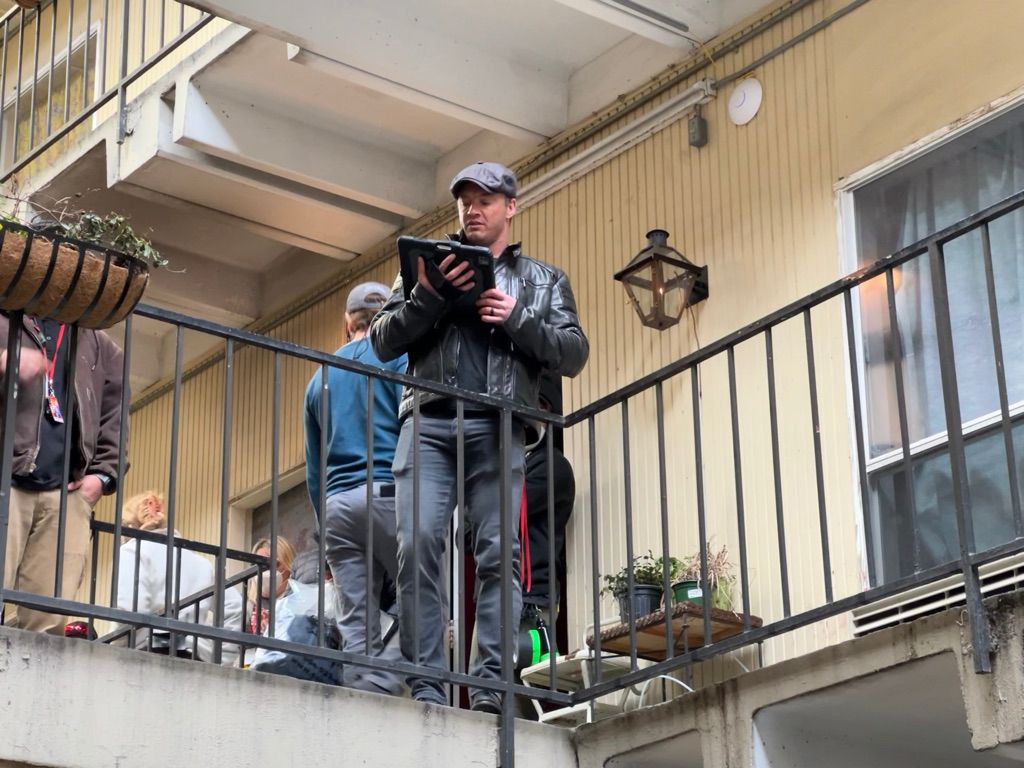 One of the coolest stunts to me was when Rebecca shoots one of the bad guys outside the apartment. As he went over the railing, he grabbed Rebecca and tried to pull her down with him. Renfield reacted by vaulting over a railing three stories up, stomping on the bad guy's torso, and then riding him like a surfboard onto the top of a car that is already littered with dead goons. We were able to come up with a very creative rig and it looked awesome!
Action Mastermind: Chris Brewster's Hollywood Journey and Aspirations
Apart from his time working in Renfield, Chris also shared with WhatALife how everything started for him as an action mastermind in Hollywood, his expertise, and his plans for the next stage of his life.
For those of us who don't know much about what goes behind the scenes, can you take us through the process of action designing and 2nd unit directing?
Action design is a culmination of storytelling, choreography, and cinematography. The first element is the movements. We choreograph the blocking and the techniques to tell the story on the (script) page. It is important that every move makes sense for the character and situation. The next step is designing the dance – not only with the performers, but also the camera – to capture the action in the most dynamic and exciting way possible. Once we have that, we start to add the additional "layers" and adjust it all accordingly. We adjust for the wardrobe that each character is wearing, the location that we are shooting, and every little detail that applies to the filming process.
Usually, the action designer spends the first few weeks or months on a show digesting the script and understanding the director's vision. This stage involves lots of meetings, studying reference videos and films, and hours of brainstorming. From there, the action designer brings on his stunt team to start walking through the beats. We detail it all out and slowly build each scene. Once we are happy with the choreography, we rehearse it over and over until it flows. That is when we previs it (concept videos to show the director). We get notes from the director and actors so we can fine tune and perfect it before we even get to principal photography.
Simultaneously, we are training the actors and teaching them their choreography. They learn the beats like a dance and then add their character to the movements.
How did it start? What led you to become the award-winning stunt coordinator you are today?
Ninja Turtles! When I was four, I told my parents I was going to be a ninja turtle. I started kicking and punching imaginary bad guys everywhere I went. To save the furniture and pretty much everything in the house, my parents enrolled me in martial arts classes. Three black belts and 13 world titles later, I began live performances. I was part of a martial arts performance team that started off doing halftime shows and corporate events before eventually making its way to Hollywood and performing on America's Got Talent. We started getting hired to do martial arts on TV and film, which started to overlap the stunt world. Once we started working with stunt coordinators, I instantly knew that is what I was meant to do. Stunt coordinating and 2nd unit directing are what every child wants to do. We get paid to play make believe.
How do you draw the line when it comes to dangerous stunts?
For me, that's easy. If I think that a stunt will likely send one of my guys to the hospital or worse, WE WON'T DO IT. There is always a way to tell the same story without risking safety unnecessarily. There is always risk involved, but it is calculated risk. If something doesn't seem safe, we continuously change it until we are confident that it is. I am surrounded by amazing stuntmen and great people who all watch out for each other, so I am confident in our abilities. Bumps and bruises happen, but I make sure that everyone that I work with goes home at the end of the day!
What's next in your career?
While I still love performing and coordinating, and am very excited about growing into the directing and action producing fields. My passion is for storytelling in every form. My experience over the last 20 years has taught me the most explosive ways to design and capture action, and also the best ways to do it. I've learned how to work within any budget and get the most bang out of every buck.
I just recently finished directing and producing Sanctuary, starring Jackson Rathbone. We are in the editing stage now and I'm already so proud of that one. I also action produced a film called Miami Nights last month. Now, I have some very cool projects in front of me that open a lot of great doors. I'm going to keep charging in every direction and enjoying every single step along the way.
Chris Brewster's expertise in the art of action is truly unparalleled. With over two decades of experience in coordinating stunts and fight choreography for film and television, Chris has become a master at bringing thrilling action sequences to life on the big screen.
Through our interview with Chris, we've gained a deeper understanding of the intricacies involved in creating compelling action scenes that not only look amazing but also advance the story and character development. We are grateful to Chris for sharing his insights and experiences with us and shedding light on the often-overlooked work of stunt coordination and action design.
As audiences continue to crave more adrenaline-pumping action in their movies and TV shows, we can be sure that Chris Brewster and his team will continue to deliver some of the most exciting and innovative action sequences in the industry.
We want to extend a big thank you to Chris Brewster for taking the time to answer our questions and give us a glimpse into his world of stunt coordination, action design, and filmmaking. It was a true pleasure to learn about his experiences working on Renfield and other exciting projects, as well as his vision for the future of action-packed cinema.
The team at WhatALife wishes Chris all the best in his upcoming directing and producing endeavors, and we look forward to seeing the amazing action-packed stories he will continue to bring to life on the big screen. – WhatALife!
Source: (1)
---
Also read: Everything Everywhere All at Oncedominates the 2023 Oscars