Yass, our 'Shining Solo' Queen has reached a new milestone for her solo single!
BLACKPINK's singer-rapper JENNIE has earned over 600 million views on YouTube with her 2018 hit song "SOLO," her agency announced Friday, January 15.
The music video for her first solo single hit the milestone at around 5:19 AM (KST), some 26 months after its release in November 2018, according to YG Entertainment.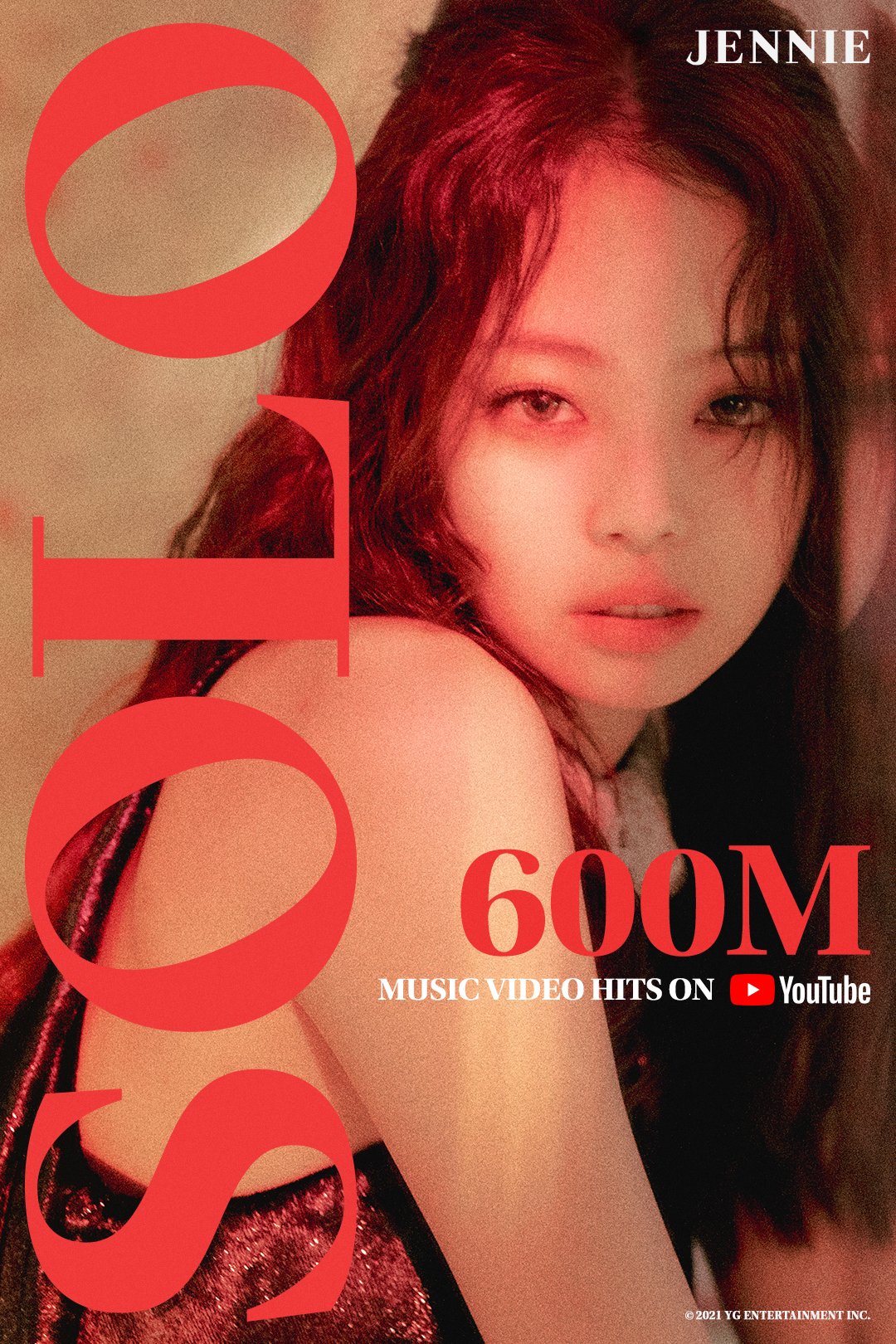 With the feat, Jennie has become the first South Korean solo female artist to have a 600 million view music video on the global video-sharing website.
"SOLO," a hip-hop number mixed with pop elements, has shown the fearless and independent side of Jennie. According to Genius, the track lyrically talks about "breaking free from a toxic relationship and learning to love yourself even if you're left brokenhearted."
Written by producer Teddy, who has been with the group since its debut, and co-composed by Teddy and 24, the song swept iTunes charts in 40 countries and ranked No. 1 on its Worldwide Song Chart upon its release. It also topped major domestic charts.
Hello world from JENNIE
In celebration of her 25th birthday, Jennie launched her own YouTube channel on Saturday, January 16, which garnered a million subscribers in just a day.
Jennie also posted her first video on the channel, where she sang a cover of "When Will My Life Begin?" from the Disney movie "Tangled" while giving fans a glimpse of her life at home.
"I was thinking what I should do for my birthday and I decided to turn on my camera to share my daily life and exciting things," Jennie said in Korean.
Jennie thanked fans, known as "Blinks," "for wishing me the best birthday I ever had."
"I hope to see you guys soon," she said.
More solo projects for BLACKPINK members
Following Jennie's solo release, two other members of the four-piece group — Rose and Lisa — are expected to unveil their solo projects soon.
Last month, YG Entertainment said the two members are preparing to film music videos for their solos without further elaborating on the details.
BLACKPINK is set to hold its first-ever online concert, titled "YG Palm Stage – 2021 BLACKPINK: The Show," at 2 PM (KST) on January 31.
(Source: Yonhap)
You Might Also Want To Read
BLACKPINK's "Kill This Love" reached 1.1 Billion views on YouTube
BLACKPINK's LISA to return as dance mentor on "Youth With You"