Roll out the red carpet for the arrival of the warmhearted, charming Leo season! Ready to meet the kings and queens of the celestial jungle?
Like its sign symbol lion, Leos are natural-born leaders that ooze with dominance and confidence. Their charming, often irresistible, personalities earn them tons of friendships — and oh boy, they are generous and loyal. They belong to the element of Fire, alongside Aries and Sagittarius. Making excellent use of their innate leadership skill, Leos can also unite different groups of people through shared cause and a healthy sense of humour. Just like its ruling planet, or rather, star—the Sun that never goes retrograde—Leos are renowned for their stability and consistency. They're known great lovers too, who put their hearts out on their sleeves and love to support and see their other half succeed—well, until they feel threatened.
Aside from bravery, another notable characteristic of Leos is their love for the spotlight, which makes them perfect for celebrity status. In the astrological scene, they're even known as divas who never get tired of lavish lifestyles. Moreover, they embrace their royal status with so much dedication, which can sometimes lead to problems, especially if others eclipse their bright light. Some of their weaknesses include arrogance, stubbornness, self-centeredness, and inflexibility. However, on the flipped side, Leos are known as fearless optimists who would do everything in their power to succeed.
Leos would be great influencers in today's digital media age. Just don't let the high status get into their heads too much!
---
Here are some quick facts about our loving Leo friends:
Birthdates: July 23 – August 22 (approximately)
Element: Fire
Color: Gold, Yellow, Orange
Anatomy: Heart, Spine (including the spinal column, upper back)
Metal: Gold
Planet Ruler: Sun
Greatest Overall Compatibility: Aquarius, Gemini
---
Check out below some of the known Philippine celebrities born under the Sun sign Leo!
Dolphy, 25 July 1928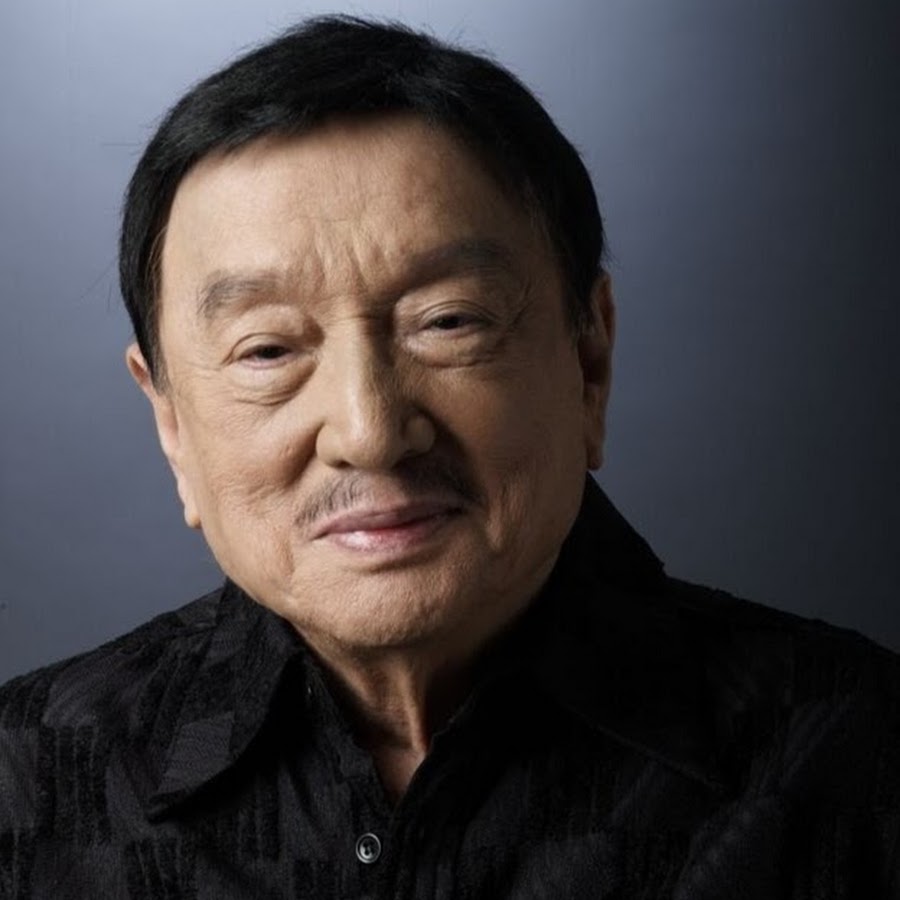 Rodolfo Quizon, Sr., better known by his stage name Dolphy, is the Philippines' crowned King of Comedy. His comedic brilliance captured Filipino and international audiences' hearts during his time in showbiz from 1945 to 2012. He began performing on stage as a chorus dancer during the Japanese occupation in the country and was using his first stage name, Golay. At age 19, he debuted in the film industry with Fernando Poe Sr., the father of another Leo native and a Philippine showbiz icon, Fernando Poe Jr.
Throughout his active years in showbiz, Dolphy amassed a long list of works on stage, radio, television, and big screens, that won him tons of awards and recognitions, including the national award Order of the Golden Heart, Grand Collar in 2010. When he died in 2012 at the age of 83 due to organ failure, then-President Benigno Aquino III declared July 13, 2012, a "National Day of Remembrance" in honour of his contributions to the Philippine showbiz industry.
Fernando Poe Jr, 20 August 1939
Ronald Allan Poe, better known as Fernando Poe Jr and colloquially as FPJ or Da King, earned the moniker "King of the Philippine Movies" after his long career as an action movie star. Former president Gloria declared FPJ as the National Artist of the Philippines for Film in 2006, two years after the latter's passing. However, it wasn't until 2012 when his family received the award given by President Aquino III.
FPJ began his showbiz career at age 14 as a stuntman. As the son of an already established actor, Fernando Poe Sr., FPJ received tons of film projects, mainly action, and became one of the highest-paid actors in the industry in the 1980s, alongside Dolphy and Vilma Santos. In 2004, he ran for president of the Philippines under the Koalisyon ng Nagkakaisang Pilipino (KNP), however, lost the election to incumbent president Macapagal-Arroyo.
Susan Roces, 28 July 1941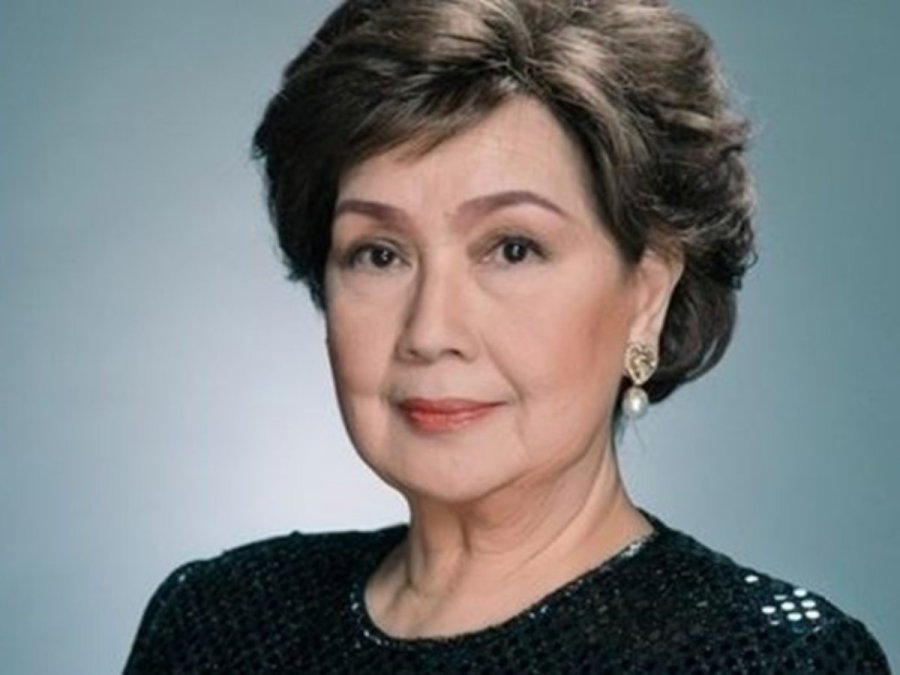 Like FPJ, his wife Susan Roces, is also a Leo native and earned the moniker "Queen of Philippines Movies" in the 1960s and 1970s.
Cesar Montano, 1 August 1962
Cesar Montano, born Cesar Manhilot, is a Filipino actor who has been active in the industry since the 1980s at age 19. He first entered showbiz as a commercial model and later played various roles in B movies. Then, he broke out into the main screen as he received lead roles in hit-action films and a brief exposure in television. One of his prominent roles as an actor was his portrayal of Jose Rizal in the 1998 film Jose Rizal. He also landed a role in the 2005 Hollywood movie The Greatest Raid with Benjamin Bratt, James Franco, and Connie Nielsen.
Gary Valenciano, 6 August 1964
Mr. Pure Energy Gary Valenciano is a well-known dancer and singer-songwriter, with 39 albums and is a twelve-time winner of the prestigious Awit Award for "Best Male Performer"! Besides getting tapped to perform soap opera theme songs, Gary V is also a respected actor and television host and became UNICEF Philippines' first National Ambassador since 1998.
Aga Muhlach, 12 August 1969
At age seven, Ariel Muhlach entered showbiz as a child actor and appeared in the 1975 film May Isang Tsuper ng Taksi and the 1976 Babaeng Hiwalay Sa Asawa. But it wasn't until he changed his screen name to Aga Muhlach and became part of the hit-teen movie Bagets in 1984 that he earned wide recognition from the Filipino audience. 
Carmina Villaroel, 17 August 1975
Besides acting, Carmina Villarroel-Legaspi is a former model and a famous television presenter in the country. Carmina signed up with Regal Entertainment after being spotted in the Jollibee TVC in 1986, and from there, she began her career in showbiz. In 1994, Carmina married BB Gandanghari, who was known back then as Rustom Padilla, but she filed an annulment less than a decade into their marriage and it was granted in 2002. Ten years later, however, Carmina remarried her long-time partner and father of her 11-year-old twins, Zoren Legaspi. Zoren planned a surprise proposal and civil wedding with the help of their families and entertainment network in 2012. The ceremony was later aired as a television special.
Dingdong Dantes, 2 August 1980
Dingdong Dantes began his career as a child model at the age of two, appearing in a television advertisement for a famous milk brand. Then, he landed his first movie role in the Shake, Rattle, and Roll V episode "Anino'' in 1994. Three years later, he debuted on the television screen in the youth-oriented show T.G.I.S at age 17, where he was paired with Antoinette Taus. The pair became one of the most memorable love teams in the country. Today, he is married to former co-star Marian Rivera and together they have two adorable kids. Moreover, Dantes is the founding chairman of the YesPinoy Foundation and manages his film studio beside his acting and hosting career.
Iza Calzado, 12 August 1982
Iza Calzado-Wintle first stepped into showbiz's spotlight as a guest teen star in the 1999 show Click. She then landed her first two major roles in the 2002 drama Kung Mawawala Ka as the lead antagonist and the 2004 soap opera Te Amo, Maging Sino Ka Man. Prior to her acting career, Iza worked as a dubber for the Venezuelan telenovela Mis 3 hermanas. One notable role she played was Amihan, the Queen of goddess, in the 2005 fantasy series Encantadia.
Marian Rivera, 12 August 1984
Best known for her roles in Marimar (2007), Dyesabel (2008), Darna (2009), Amaya (2011), and Temptation of Wife (2012), Marian Rivera is one of the country's top-paid endorsers. She also snagged FHM Magazine's Sexiest Woman title in 2008, 2013, and 2014, setting the record of three cumulative victories through online voting and text message. She married his longtime boyfriend Dingdong Dantes in 2014, three-four months after he proposed two times: one in Macau and the other during a live airing of Marian's dance program. Besides being active in showbiz, she is very much into philanthropy. Together with her husband, Marian helped flood victims, as well as joined a PETA campaign to free the elephant Mali from the Manila Zoo in 2013. In 2014, the Congress of the Philippines appointed Marian as Ambassador for Women and Children with Disabilities, where she used her influence to promote the rights of women and children with disabilities in the country.
Sarah Geronimo, 25 July 1988
Hailed as the Philippines' Popstar Princess, Sarah Geronimo rose to prominence after winning the television singing contest Star for a Night in 2002. She earned a recording contract with Viva Records as a grand prize and released her debut album Popstar: A Dream Come True (2003). Aside from producing chart-topping music, Sarah has also ventured into acting on the silver screen. She appeared in several hit movies, including A Very Special Love (2008), Maybe This Time (2014), The Breakup Playlist (2015), and Miss Granny (2018), among many others. In December 2020, Forbes named Sarah as one of Forbes Asia's 100 Digital Stars, a list of most influential names in the Asia-Pacific region. She received this recognition after her efforts in helping Filipinos during the COVID-19 pandemic.
Honorable Mentions
Andrew E.
The "Humanap Ka Ng Pangit" singer-rapper turn actor was born on July 30.
Jean Garcia
The OG "Madam Claudia Buenavista" of 2000 television series Pangako Sa 'Yo was born on August 22.
Alice Dixon
The former beauty queen was born on July 28.
Eugene Domingo
The "Comedy Star for All Seasons" actress was born on July 23.
Dominic Ochoa
The Filipino actor and model was born on August 4.
Jhong Hilario
The Makati 1st district councillor was born on August 11.
Wendell Ramos
The former matinee idol was born on August 18.
Angelu De Leon
The actress was born on August 22.
Zanjoe Marudo
The 4th Big Placer of Pinoy Big Brother: Celebrity Edition (2006) was born on July 23.
Mark Bautista
The singer turned actor was born on August 10.
Tony Labrusca
The "Glorious" actor was born on August 7.
Kiray Celis
The comedian and founder of Chicks and Fins restaurant was born on July 29.
Ella Cruz
The dancer and actress was born on August 17.
Barbie Forteza
The commercial model and actress was born on July 31.
Barbie Imperial
The "Araw Gabi" actress was born on August 1.
– WhatALife.ph
Who's your favorite star on the list? Let us know in the comments!
---
Also Check Out: 16 Philippines Celebrities Born Under The Sun Sign Cancer