Cagayan de Oro City Mayor Oscar Moreno issued on May 24 an executive order that "temporarily bans the conduct of certain activities in beach resorts and swimming pools of hotels and other similar establishments in the city, which result to undue crowding in the limited spaces."
This executive order is to help stop the spread of the novel coronavirus.
The prohibited activities include family reunions, birthday/group/organization parties, foam parties, and other similar events or occasions.
"Establishment found violating the prohibition may face the penalty of the cancelation of their respective Business Permits," it read.
Read below the complete document.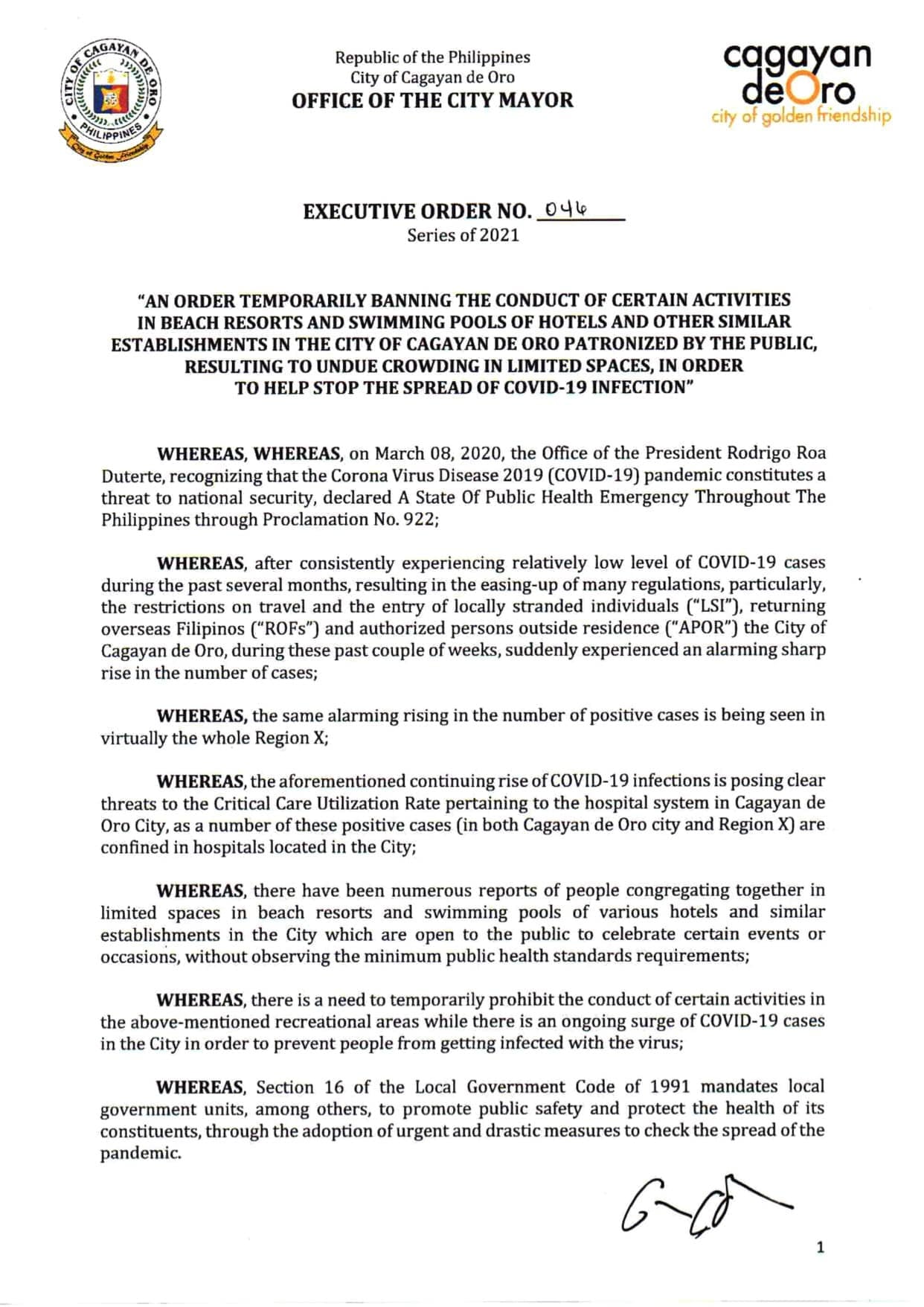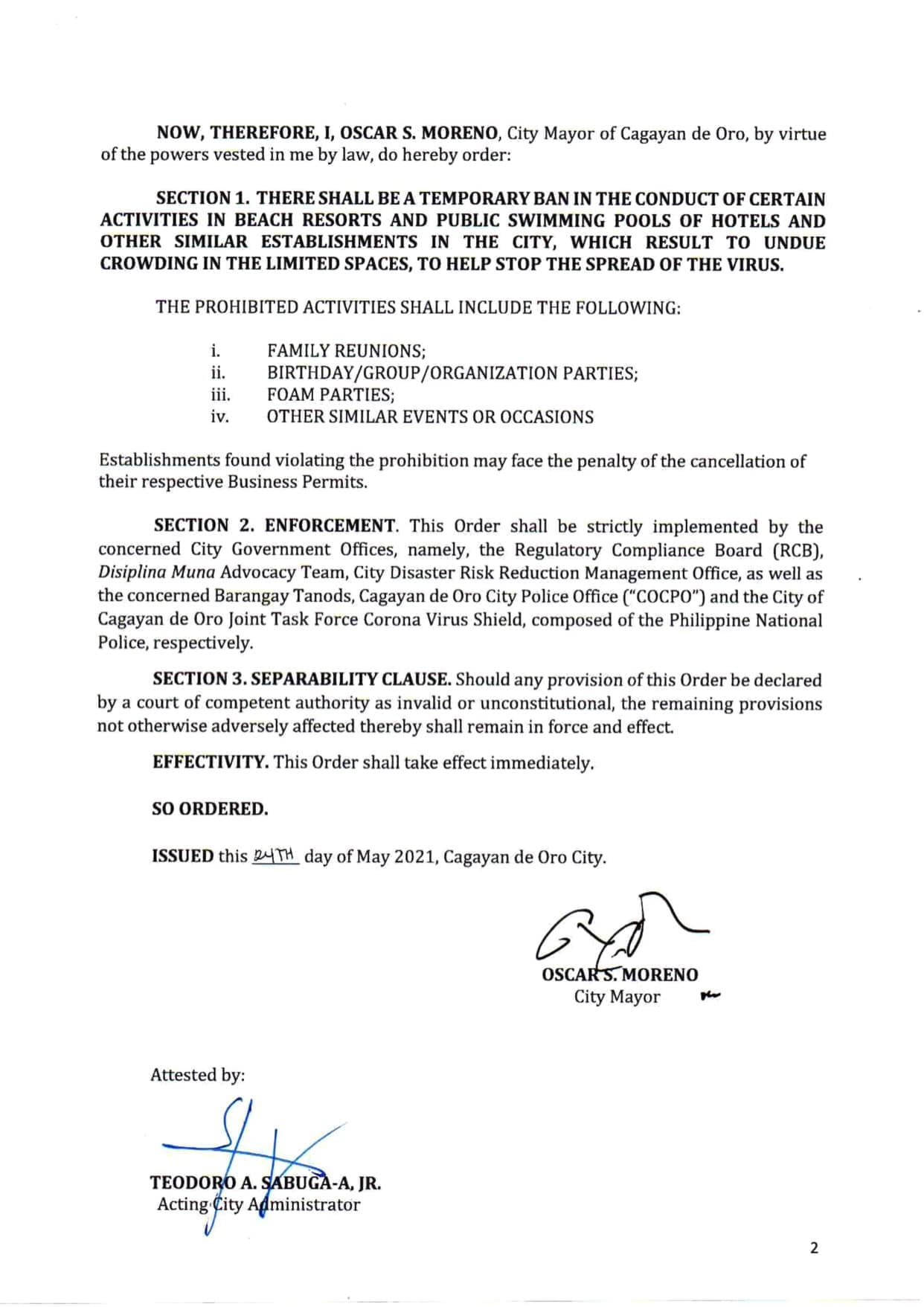 —(Source: Sunstar CDO)