Estimated reading time: 6 minutes
In life, there are always sweet meet-ups and bitter farewells. No matter how famous and popular you are, the pain of parting with someone you think was your fated one doesn't change. Here's a list of Filipino celebrity splits last 2022.
Juan Karlos and Maureen Wroblewitz
Last June 10, 2022, singer Juan Karlos, and model beauty queen, Maureen Wroblewitz announced their breakup on Instagram. Both parties had a mature break where both agreed that the spark they once had for each other had waned.
Though the couple broke up, they still left sweet messages for each other. Their statements hinted that although they no longer see each other as potential lifelong partners, they still consider each other as close friends and will support their future endeavors.
Singer-songwriter Moira Dela Torre and her ex-husband Jason Hernandez have broken off their relationship after three years of marriage. One of the most heartbreaking celebrity splits in 2022 was made public after fans speculated that Jason had been cheating on Moira after they noticed her deleting posts related to her ex-husband from her social media.
Jason revealed he was cheating on Moira. Moira, too, has made a statement where she cleared up some rumors. She said, "While our marriage was not perfect, I have stayed true to my vows and never cheated on Jason." She also added that it hurts when fabricated stories are being told surrounding the reason for their break up.
Zeinab Harake & Skusta Clee
Zeinab Harake, a Filipino vlogger, disclosed her break with rapper Daryl Ruiz, famously known as Skusta Clee. She announced it to the public during her interview with Toni Gonzaga in Toni Talks. Zeinab shared in great detail how Skusta cheated on her and how she also buried their second baby alone after a miscarriage.
Many were surprised by Kylie's sudden cryptic tweets and even more shocked when she started crying when asked about relationships during the noontime variety show "It's Showtime." The fans already had a hunch, and these were confirmed when Jake posted on Instagram about their break up.
The pain was apparent in Jake's post. However, they went their separate ways on a good note. They had been in a relationship for the past three years, and as Jake stated in his caption, "I'll hold on to all our precious memories together with so much value."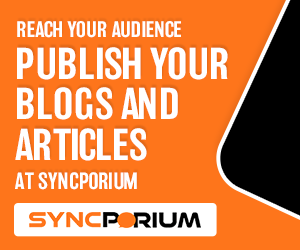 This 2022 celebrity relationship split became the headline since it involved violence against women. Kit conducted physical abuse and even detailed Ana during their Tagaytay trip last March 2022. He dragged her back to their hotel room after allegedly believing that she would leave him as she did to her previous husband.
Additionally, Ana stated at a press conference that Kit threatened to kill her if she left him. Ana took the opportunity to call for help via Messenger when Kit was asleep. Police immediately responded and took her ex-partner to the police station. Ana also added that Kit asked for forgiveness via Instagram at a later date.
After dating for a year, Barbie and Diego ended their relationship. However, it was only a rumor after Diego went to the United States alone. The speculation grew stronger when the fans noticed that they were no longer posting pictures together on their social media accounts. Barbie confirmed their breakup not long after without stating why and said they parted ways peacefully.
Three months after their marriage, rumors of the couple's breakup were floating around due to alleged cheating. Carla broke the silence on one of her Youtube vlogs after posting a now-deleted lengthy comment stating that she was "disrespected, lied to, used, shamed, and made to look stupid." Later, Tom also said his part of the story and confirmed that they were no longer together.
Carlo Aquino and Trina Candaza
In January last year, Carlo and Trina were subject to breakup rumors after Trina made a Facebook post that implied a third party was in their relationship. Carlo later confirmed that they were no longer together but were still on good terms for their daughter, Enola Mithi.
Alyssa Valdez and Kiefer Ravena
The athletic couple confessed to the end of their relationship on Twitter, and Alyssa later requested her fans not to spread false rumors about their breakup. Their relationship lasted for six years, and both graduated from Ateneo de Manila University.
Official Statement.#AlyssaValdez pic.twitter.com/Gc5UfVkp42

— VMG ASIA (@vmgasia) May 25, 2022
Maxene Magalona and Rob Mananquil
Words of their breakup lingered for months until Maxene said she was now single, which nailed the rumor's coffin. The rumors began when fans noticed Maxene dropped her Mananquil surname and unfollowed her husband on Instagram.
Janella Salvador and Markus Paterson
Breakup rumors surrounded Janella and her boyfriend, Markus, after they stopped posting photos together. However, amidst these rumors, both still gave sweet birthday messages to each other, which confused their fans.
Unsurprisingly, Markus clarified that he and Janella had already come to terms with each other a year before the confirmation of their breakup.
Sunshine Cruz and Macky Mathay
Although not yet confirmed by both parties, rumors of their breakup were up around September 2022. Sunshine's cryptic posts gave rise to stories of their separation and only got stronger when she tried to avoid talking about the status of her love life.
Pokwang and Lee O'Brian
Although they broke up last 2021, they still made it on this list since the breakup was recently confirmed by entertainment columnist Ogie Diaz last July 8, 2022. As always, fans have very sharp noses regarding these matters since they already had an idea about their breakup after noticing that the couple stopped posting pictures together.
Rabiya Mateo and Jeric Gonzales
After unfollowing each other on social media and deleting their photos together, it's reasonable enough to assume that the couple no longer wants to associate with each other. Although not publicized, Jeric confirmed their breakup and wished to keep it private. Moreover, he added that falling out of love was the only reason for the split, nothing else, and they remained good friends.
Jose Saralosa and Maria Ozawa
Kapuso celebrity chef Jose Saralosa shared his breakup with his girlfriend, the sexy Japanese actress Maria Ozawa. According to Jose, they had mutually agreed to part ways after 5 years of relationship. They broke ties after realizing that a long-distance relationship is tough to maintain.
Closing Remarks
And that concludes our list of celebrity spits in 2022! The previous year has closed its doors, but wounds of the heart might still linger. However, let's hope these celebrity couples will eventually overcome wounds inflicted by their relationship splits so we can still see them together again on good terms. –WhatALife/Vaughn
---
Also read: Filipino Celebrity Splits of 2022: The list so far…