On June 4, 2022, the Expanded Solo Parents Welfare Act (RA 11861) lapsed into law without the signature of the now-former President Rodrigo R. Duterte. The law grants additional benefits to solo parents in the country. Find out more about the Solo Parents Welfare Act below and how to get your Solo Parent ID in Quezon City.
What is the Solo Parents Welfare Act?
The Solo Parents Welfare Act of 2000 or Republic Act No. 8927 is "an act providing for benefits and privileges to solo parents and their children, appropriating funds therefor and for other purposes."
The law was signed by then-president Joseph E. Estrada.
On June 4, the Expanded Solo Parents Welfare Act lapsed into law, which amended Ra 8927. Under the new law, the definition of "solo parents" are expanded, and additional benefits are provided to solo parents.
What are the benefits of the Expanded Solo Parents Welfare Act?
The following are the benefits granted to solo parents under the law:
Paid parental leave of not more than 7 working days per year to employees who have rendered at least 6 months of service, regardless of employment status;
Scholarship programs for solo parents and full school scholarships for one (1) child, said parent and child would be given full priority in the education programs provided by the government institutions;
Childminding centers within the workplace or in accessible locations near the workplace or residence of solo parents;
Allow working mothers who are solo parents to practice breastfeeding in the workplace;
Social safety assistance provided by the LGUs and is subject to the guidelines of the DSWD;
P1,000 monthly subsidy for solo parents earning a minimum wage and below;
A 10% discount and exemption from the VAT on baby's milk, food, micronutrient supplements, sanitary diapers, duly prescribed medicines, vaccines, and other medical supplements purchased from the birth of the child or children until six (6) years old;
Automatic coverage under the National Health Insurance Program (NHIP);
Prioritization of solo parents and their children in re-entering the workforce;
Prioritization and allocation in housing projects.
Note: Only children under 22 years old and below who are unmarried and unemployed are granted the benefits under the act.
How to apply for Solo Parent ID in Quezon City?
To avail of the benefits of the Solo Parents Welfare Act and the Expanded Solo Parents Welfare Act, a parent must be registered as a "solo" parent and have a Solo Parent Identification Card (SPIC).
If you are a solo parent located in Quezon City, we've listed down the steps on how you can apply for a solo parent ID.
Step 1: Prepare the Solo Parent ID Requirements
Application Form
One (1) recent 2×2 ID picture (white background)
Original Barangay Certificate (Solo parent)
Birth certificate of minor child/children (Xerox copy)
Medical Certificate/PWD ID (if spouse or child/children is PWD)
Additional requirements:

For Widower: Photocopy of Death Certificate of Spouse
A sworn affidavit detailing the circumstances of being a solo parent
For Annuled/Legally Separated Parents: Copy of filed/pending petition of Annulment of Marriage/Legal Separation
For partners in prison: Copy of Certificate of Detention/Court Order
For foster parents: DSWD Foster Care license

Additional requirements for Legal Guardians:

Birth Certificate of minor's parent/guardian (Xerox Copy)
Barangay blotter
Affidavit of Guardianship
Either death certificate of minor's parent/s or copy of the certificate of detention/court order of parent/s if in jail
Step 2: Fill out the form for registration and submit it.
Step 3: Fill out Sectoral Information.
Step 4. Upload all Documentary Requirements listed in Step 1 as needed.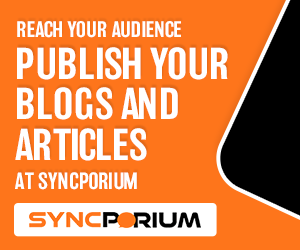 Step 5: Wait for an email from the Solo Parent social workers with details regarding your schedule for the interview and assessment.
After receiving a confirmation email, schedule your appointment online by visiting qceservices.quezoncity.gov.ph, then proceed to the SSDD (Social Services Development Department) page. Present the reference number for schedule verification.
Step 6: Visit the Solo Parent Section of the SSDD office (2nd Floor) for your scheduled interview and assessment.
Step 7: Install the QCitizen App in Playstore/Appstore to get your Digital ID after your application is approved.
For more information about the Expanded Solo Parents Welfare act, you may visit officialgazette.gov.ph. – WhatALife!
---
Also Read: How to apply for a marriage license in Quezon City? 5 Easy Steps