Cagayan de Oro City recorded its first-ever case of coronavirus (COVID-19) on March 11, 2020, and the numbers have changed radically since then. Despite its spike of cases in mid-2020, the city health officials, in cooperation with the local government, managed to keep the number of cases low for most of the first year of the pandemic. But because of this, citizens have gradually shifted to complacency resulting in a big blow of active cases this year.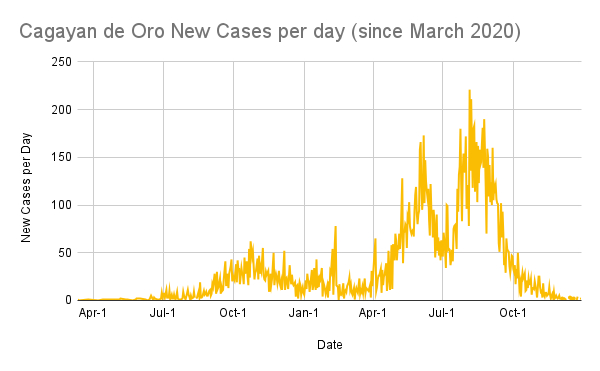 The city experienced its second and third waves of infections, which in a way, became a motivation for the population to get their COVID-19 vaccinations. And it worked because, by the end of October, new cases significantly dropped, bringing us here today.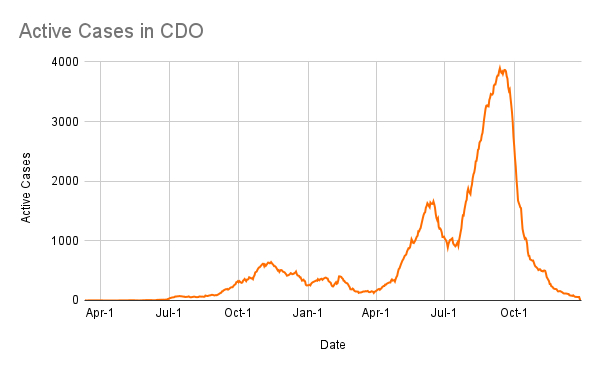 Continuing its daily press briefing initiative to keep Kagay-anons posted to the COVID-19 cases in the city, the City Health Office (CHO) reported one new COVID-19 case on Thursday, December 30.
With the new addition, the city now has a cumulative total of 20,446 cases, with 15 active cases, 851 deaths, and 19,580 recovered patients.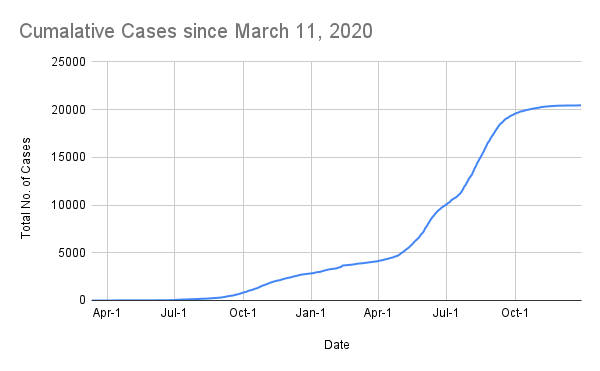 Of the active cases, nine are admitted to Northern Mindanao Medical Center (NMMC), while six others stay at the Temporary Treatment and Monitoring Facility (TTMF).
Watch the full press briefing here:
As we push through the holiday season, may every be reminded to continue following the minimum health standard to contain the spread of COVID-19. Wear your mask, observe the proper physical distance, practice good hygiene, and get your vaccines.
For ROFs/LSIs, please contact either of the following hotline numbers to notify your arrival from Monday to Sunday 8 AM to 9 PM:
0919-068-9770
0953-360-5463
0965-830-7178
You can also reach out via email at oca.cagayandeoro@gmail.com or message them on Facebook at fb.com/OCA.CdeO. The City will also host an FB Live Support for LSIs every 10 AM to 11 AM or 3 PM to 4 PM. For Barangay Health Emergency Response Team (BHERTS) numbers, check them out here.
Avail of the NMMC Teleconsulta services for your medical concerns and consultations. Call them at any of the following numbers below from Mondays to Fridays (except holidays) between 8:00 AM to 5:00 PM.
Smart
0910 620 1319
0910 620 0903
0910 620 1076
Globe
0977 244 0487
0977 244 0490
0953 358 3000
JRBGH e-Konsulta numbers available from Mondays to Fridays (except holidays) between 9 AM to 3 PM:
Call/Text
0926-063-6242
Viber: 0953-359-4762
Facebook Page: JRBGH e-Konsulta
Email: jrbgh.infosys@gmail.com
Source: (1)
– WhatALife.ph
---
Also Read: 2021: A year of fighting back, rising up against the pandemic