The Milwaukee Bucks proved themselves yet again by earning their fourth straight victory in the Bucks vs Wizards game on Wednesday, May 6, with an overall score of 135-134.
The Bucks could have easily been defeated. They were coming off two emotional victories over the Nets, and their second-leading scorer Khris Middleton was sitting out due to knee soreness. But, through their group effort, they were able to win against the Washington Wizards in a very tight game.
The Two NBA Teams Stats
Washington was able to defeat the Indiana Pacers on Monday 154-141 with the help of their point guard Russell Westbrook who dropped a triple-double on 24 dimes, 21 boards, and 14 points.
For the Bucks, they gave the Nets a difficult time on Tuesday and secured a 124-118 win with the help of point guard Jrue Holiday who almost posted a triple-double on 23 points, 10 assists, and 8 rebounds.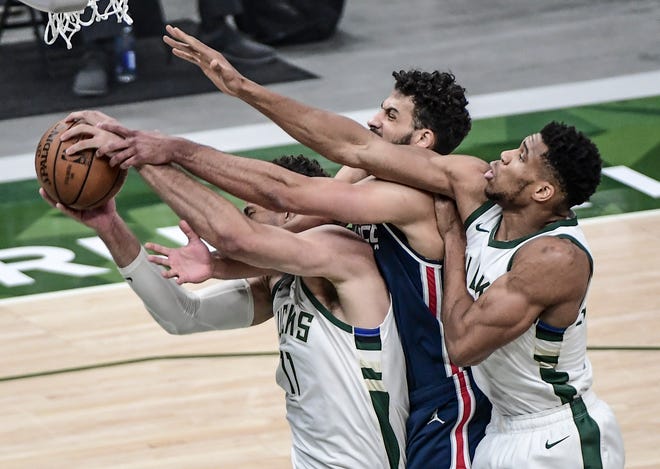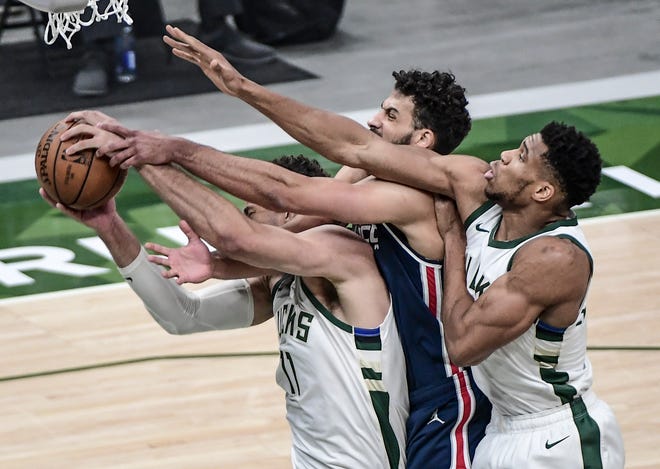 Bucks vs Wizards Game Recap
On Wednesday night in the Bucks vs Wizards, Holiday still proved his great performance by scoring 29 points and holding off a 42-point play from Wizards Bradley Beal and a triple-double from Russell Westbrook.
Washington did their absolute best with Westbrook showing his peak performance with 29 points, 17 assists, and 12 rebounds for his 179th career triple-double. However, the Washington Wizards still lost.
Despite Antetokounmpo's 6th foul with 1:54 still remaining and their two-time All-Star Middleton sitting out, the Bucks found a way to win. It was all thanks to their amazing teamwork.
During the Bucks vs Wizards game, Connaughton scored 16 points and made a pair of 3-pointers with just 90 seconds in the clock. Forbes also added 14 points with a tiebreaking 3-pointer with 2:23 remaining. Although the Wizards were trailing by just two points and over 30 seconds were left on the clock, Holiday and Connaughton were able to block each shot attempt by Gafford from under the basket.
But, the Washington Wizards put up a fight. They nearly won the game when Beal hit a 3-pointer that put their scores to a one-point difference 135-134, and with 5.3 seconds remaining, Matthew desperately shot from over 50 feet away, and unfortunately for them, it didn't connect.
Up Next
The Milwaukee Bucks will be playing against the Houston Rockets on 7 May at 8:00 PM (ET) at the Fiserv Forum. The Rockets are 16-50 overall, while the Bucks are 42-24.
The Washington Wizards will be facing off against the Toronto Raptors on 6 May at 7:30 PM (ET) at the Amalie Arena. The Wizards are 30-36 overall, and Toronto is 27-39 overall. This means that the Raptors are three games behind Washington for the No. 10 seed in the Eastern Conference.
—(Source: ESPN)
---