Oro celebrates the 121st Philippine Independence Day held at Kiosko Kagawasan, Divisoria on June 12 with the theme
"Tapang ng Bayan, Malasakit sa Mamamayan."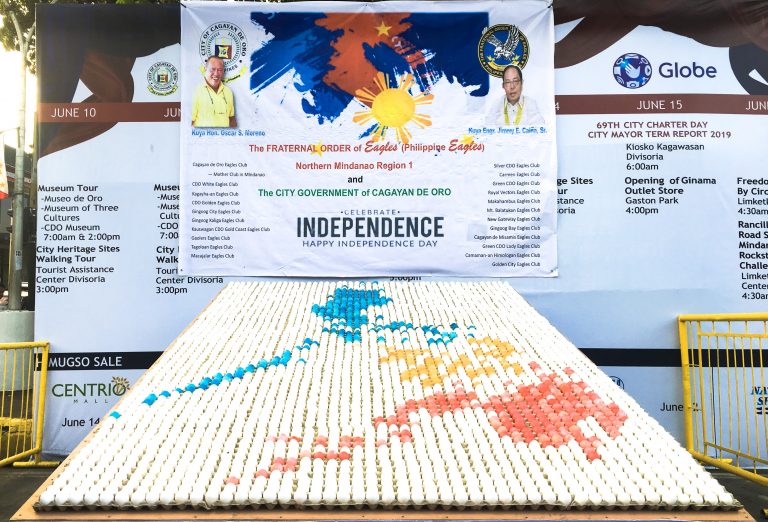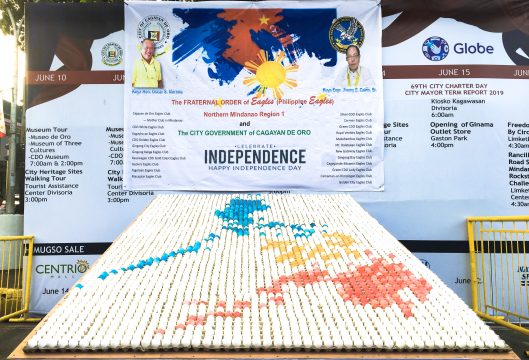 Flag Raising Ceremony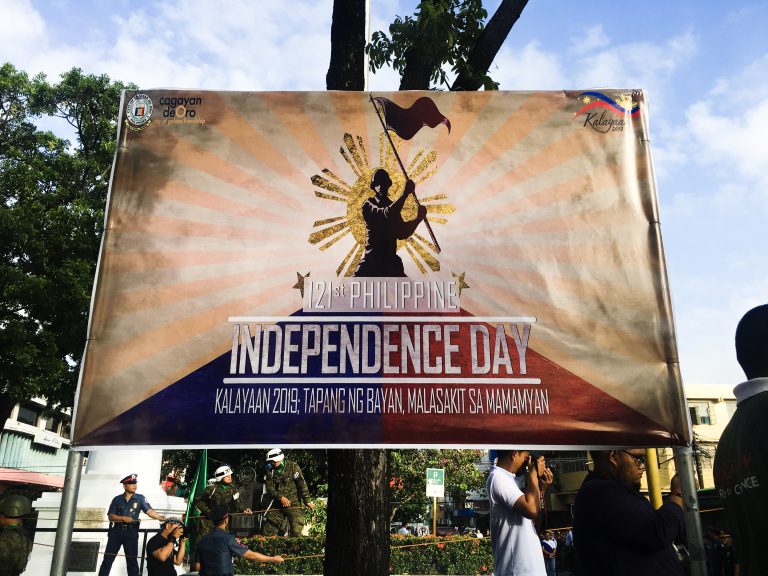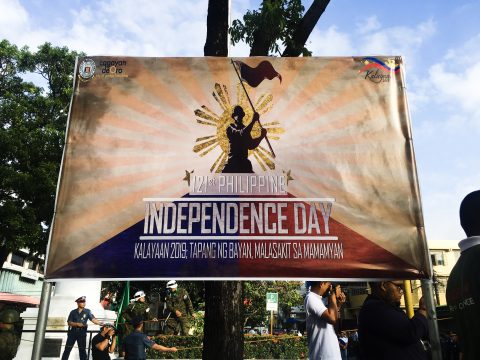 Commencing, each representative from the local and private sectors held the enormous Philippine flag and paraded the city streets. Accompanied by the 4th Infantry Division (ID) Band, the flag caravan stops at specific historical spots along the way to honor its significance to the city's history.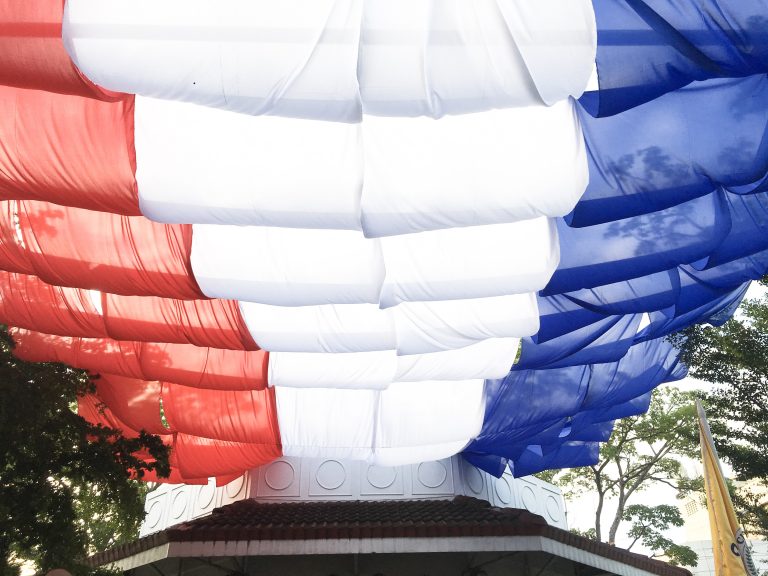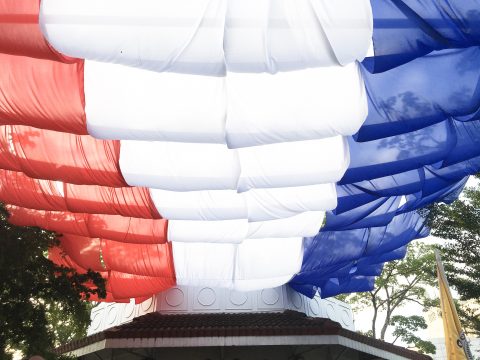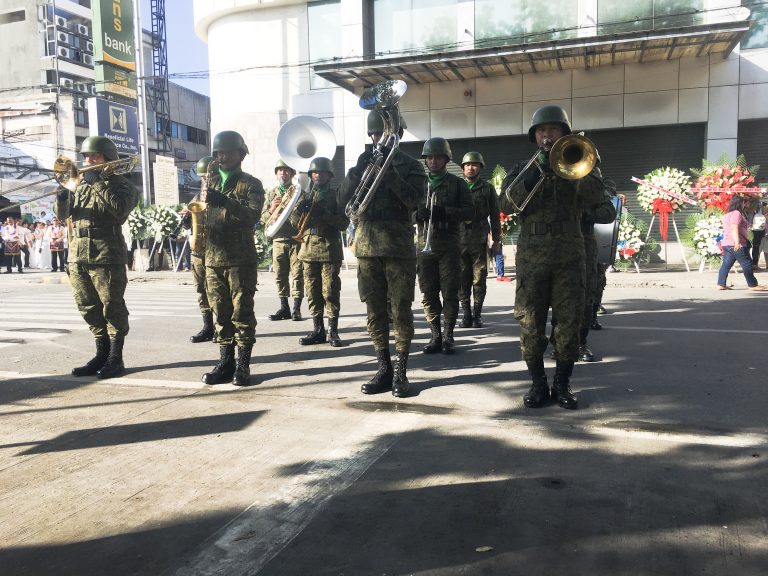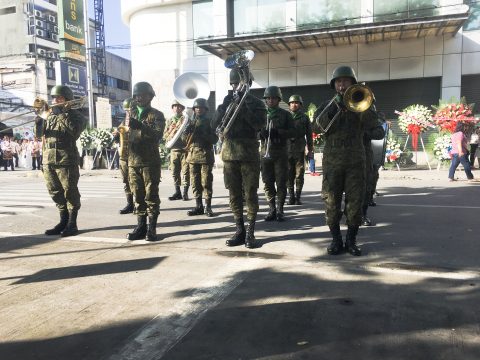 The blaring sound of the sirens signifies the commencement of the ceremony. Following the Interfaith Prayers, the military honors re-elected City Mayor Oscar Moreno. Succeedingly, Hon. Moreno led the flag ceremony, escorted by MGen. Franco Nemecio Gacal AFP and the members of the local government administration. Members of the local government agencies, military and police forces, local NGOs, and guests all stand together to honor the National anthem.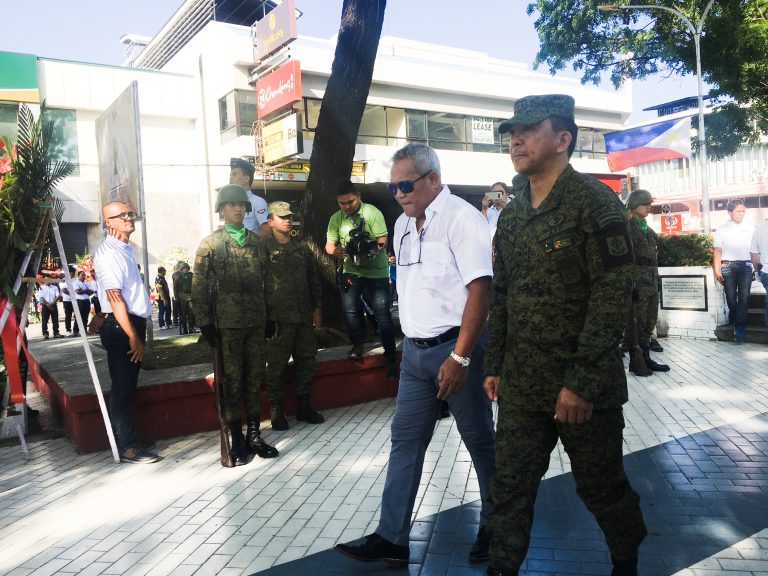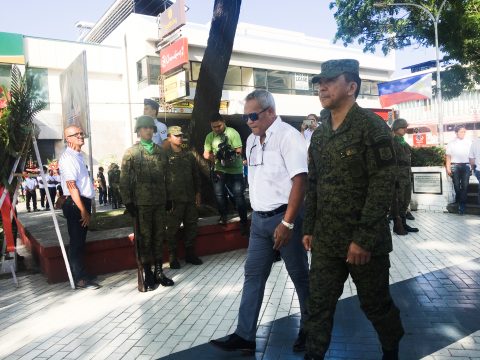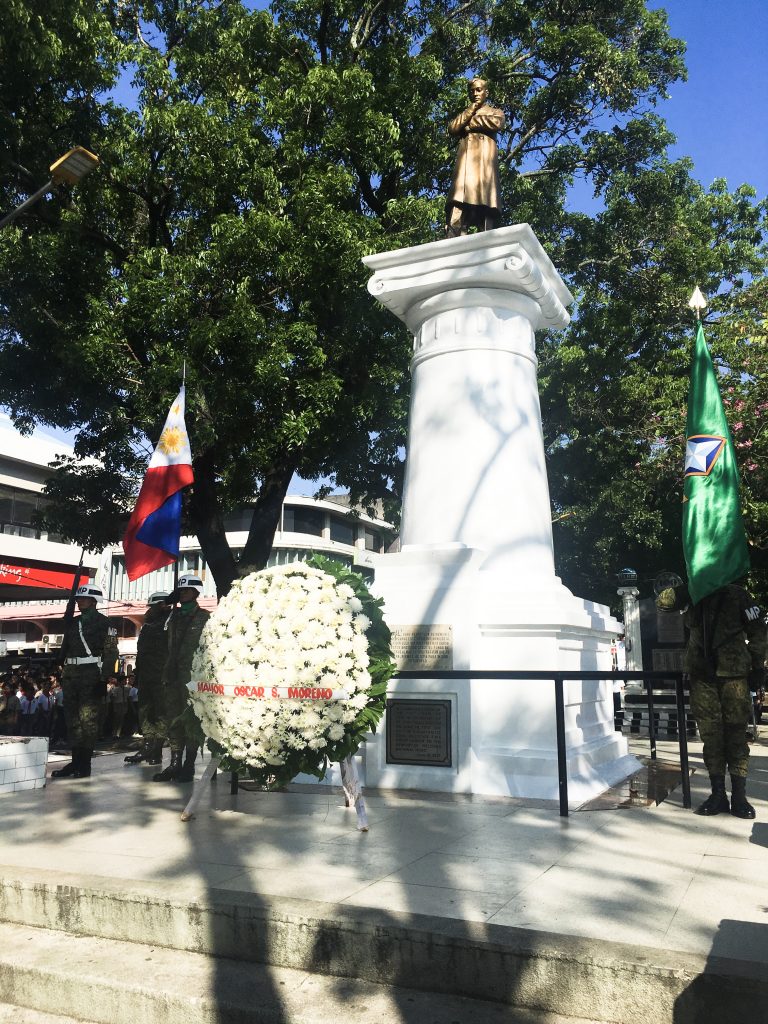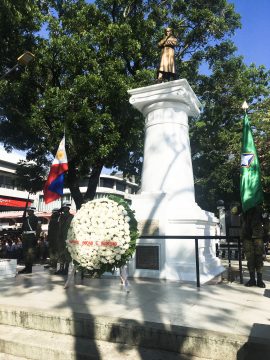 After that, an executive wreath laying takes place with Hon. Moreno and MGen. Gacal. In conclusion of the ceremony, the City Chorale sang the Cagayan de Oro March.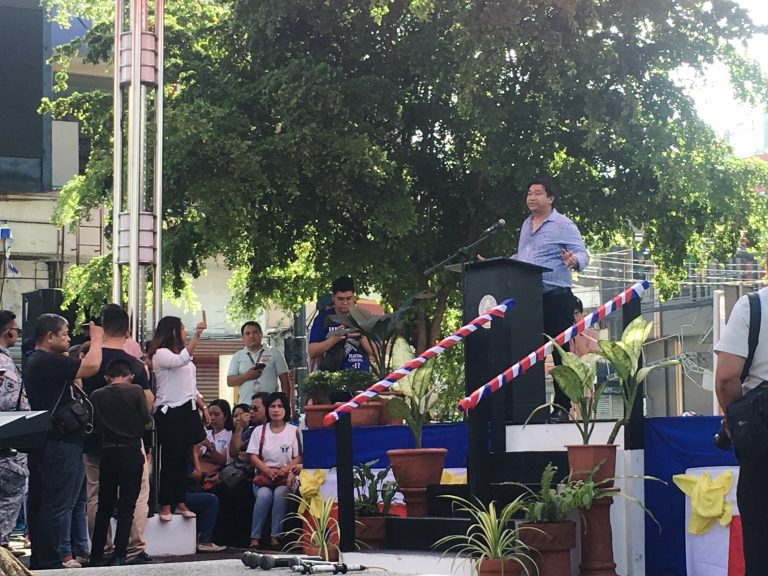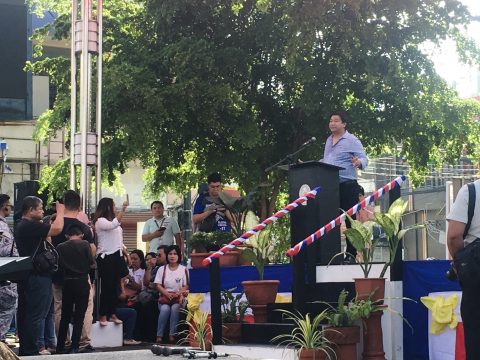 On behalf of City Vice Mayor Raineir Joaquin Uy, City Councilor Ian Mark Nacaya takes over the stage to deliver his welcome remarks.
"Ato untang hinumduman nga kung unsa'y away sa mga ginatawag natong mga
heroes
sa atong nasudnong pilipinhon. Susama sa atong mga beterano nga naa dinhin, dile na karon ang kagubot away kuntra sa uban nga anaa sa langyaw o sa nag-ukupar sa atong nasudnong pilipinhon,"
Councilor Nacaya further emphasized the sacrifices the forefathers of the city fought. Not only to earn its independence but also for democracy—to vote and enjoy the freedom of speech.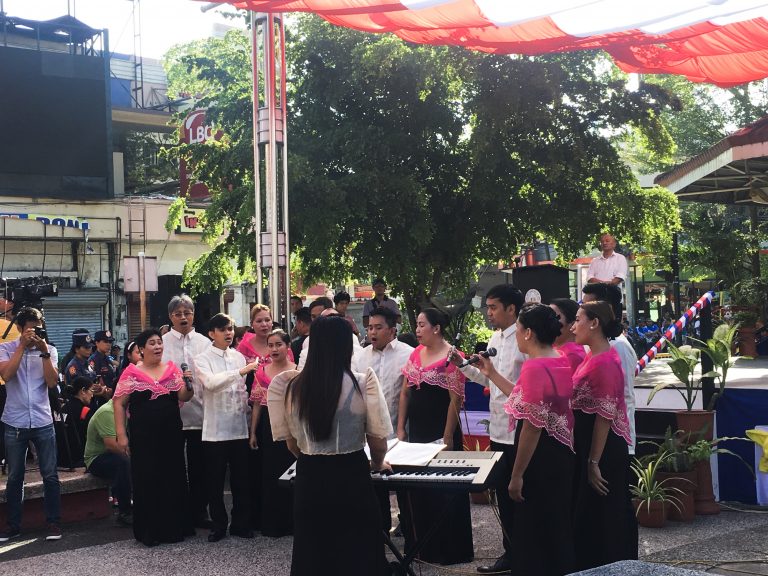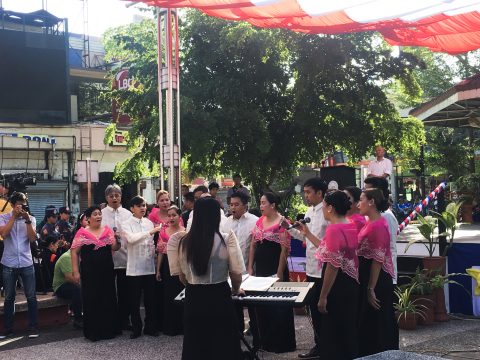 Mayor's Message
"Independence is not granted, Independence is earned; Independence is acquired, not as a gift. But [the] result of a struggle, result of a continuing effort,"
Hon. Moreno expressed in his message.
"The quest for independence is a continuing one. It never ends."
Moreover, he emphasized that vigilance is the price of freedom. Furthermore, Hon. Moreno also pointed out that maintaining independence is the challenge of every generation.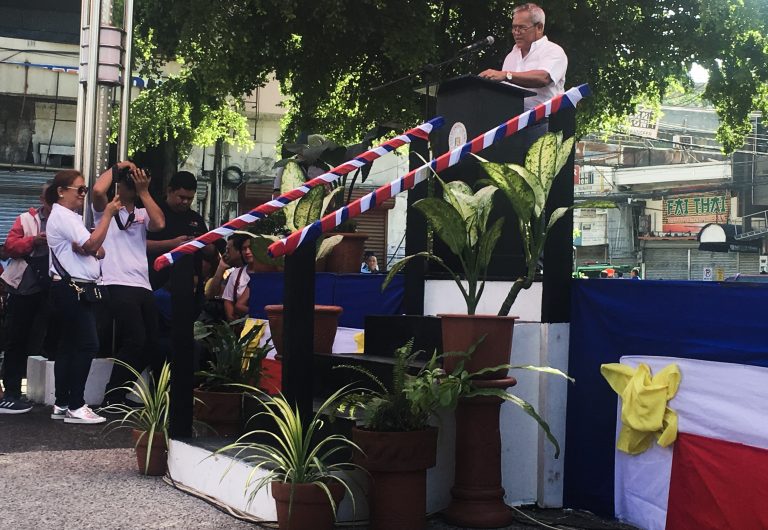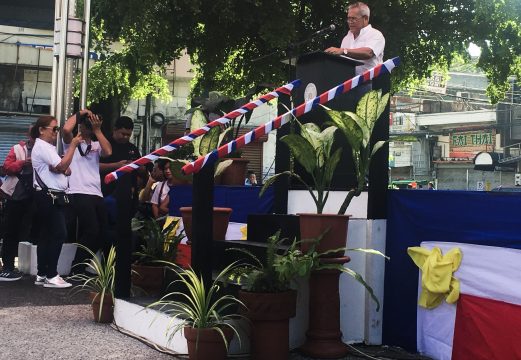 "
There's no true independence unless peace is maintained and poverty has been elevated."
In addition, if the basic needs of the people are not addressed or even properly taught them how to stand on their own feet, genuine independence will not exist.
"Independence must be in the hearts of the people, for us to realize that the independence that we need is not only our own independence but also the independence of others."