On Sunday afternoon, August 21, the PAGASA (Philippine Atmospheric, Geophysical and Astronomical Services Administration) said Tropical Depression Florita, the sixth tropical cyclone to develop in the PAR (Philippine Area of Responsibility) this year, intensified while moving west-southwestward.
In its 5 pm weather bulletin, PAGASA said the center of the weather disturbance was last spotted 540 km east of Tuguegarao City, Cagayan.
On August 22, Monday, PAGASA said that at 3:00 am today, based on all available data, the center of Tropical Depression "FLORITA" was estimated to be 330 km east of Casiguran, Aurora (16.5°N, 125.2°E) with maximum sustained winds of 55 km per hour near the center and gustiness of up to 70 km per hour. It is moving West Southwestward at 20 km per hour.
It has maximum sustained winds of 55 kilometers per hour (kph) near the center and gustiness of up to 70 kph.
The state weather bureau said "Florita" is forecast to reach the tropical storm category on Monday morning or afternoon and may reach a peak intensity of 75 kph prior to making landfall on Tuesday morning or afternoon.
"Slight weakening is likely as it crosses the Northern Luzon, but it is forecast to remain within the tropical storm category," PAGASA said.
Moreover, according to the forecast, Cagayan, Isabela, and Aurora will experience rain with gusty winds. As a result, they may experience flash floods or landslides due to moderate to heavy rains. Very light to light damage to structures and vegetation is possible due to moderate to strong winds.
On the other hand, Metro Manila, the rest of Luzon, and the Visayas will experience cloudy skies with scattered rain showers and thunderstorms.
Mindanao will experience partly cloudy skies with isolated rain showers or thunderstorms.
Meanwhile, PAGASA advised the public and disaster risk reduction and management offices to take all necessary measures to protect life and property.
"Persons living in areas identified to be highly or very highly susceptible to these hazards are advised to follow evacuation and other instructions from local officials," the state weather bureau said.
PAGASA also urged the public to monitor their respective Regional Services Division for heavy rainfall warnings, thunderstorm/rainfall advisories, and other severe weather information specific to their areas.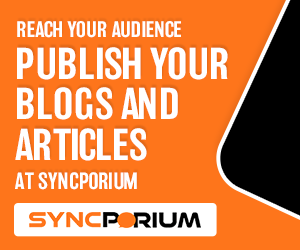 For the northern and eastern sections of Northern Luzon, they can expect some Moderate to Strong winds and Moderate to Rough waves at 2.5 to 4.0 meters. The Visayas and the rest of Luzon can expect moderate to strong winds and slight to Moderate waves at 1.2 to 3.1 meters.
At the same time, areas of Mindanao will have Light to Moderate winds and Slight to Moderate waves at 0.6 to 2.1 meters. 
Watch the latest PAGASA forecast below:
–WhatALife!/Zed
---
Also read: PAGASA: Southwest Monsoon still affects Northern and Central Luzon, two LPAs on both sides of the country