THAILAND — In a fatal shooting and stabbing attack in a nursery on Thursday, October 6, 2022, 38 people were killed, including 23 children ages two to four years old.
A former police officer, armed with a gun and a knife, opened fire in a children's center in Na Klang district in Nong Bua Lamphu province at around noon on Thursday, police and witnesses said.
The attack took place when the children were sleeping; most of them were stabbed to death. The gunman also killed teachers and bystanders before going home and shooting his wife, child, and himself.
The attacker was identified as Panya Khamrab, a 34-year-old former police officer. He was suspended in January and later sacked in June for drug use, said National Police chief Damrongsak Kittiprapat.
"As far as I know he was due in court tomorrow for a drug-related trial," he added.
Police spokesperson Paisal Luesomboon told broadcaster Thai PBS that Khamrab was also in court earlier in the day before leaving for the daycare center to collect his child.
When he did not find his child there, he began the attack.
"He started shooting, slashing, killing children at the Utai Sawan daycare center," Paisal said.
Nanthicha Punchum, acting head of the nursery and a witness, told the scenes when Khamrab barged into the building.
"There were some staff eating lunch outside the nursery and the attacker parked his car and shot four of them dead," she said. "The shooter smashed down the door with his leg and then came inside and started slashing the children's heads with a knife."
District official Jidapa Boonsom said Khamrab forced his way into the locked room where the children were sleeping. An eight-month-pregnant teacher was also stabbed to death.
Images of the scene show bodies of the children lying on sleeping mats, and others in the school garden, with white sheets placed over them.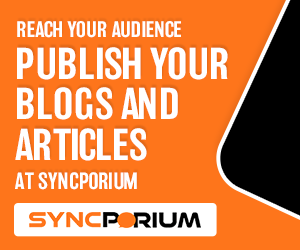 A witness said the suspect was known locally to have addiction problems.
Meanwhile, officials report they will conduct an autopsy to determine whether the attacker took drugs prior to his killing spree.
"Primarily, we believe that it's because of the drugs and the stress [of his court appearance]," said the police chief.
Police also said that the gun used in the shooting was obtained legally by the suspect.
Shootings in Thailand are rare, though legal ownership of firearms is higher compared to other Southeast Asian countries.
The last incident was in 2020, when an angry soldier killed at least 29 people and wounded 57 in a rampage due to a property deal gone sour. – WhatALife!
---
Also read: Asian women among eight killed in Atlanta shooting