(UPDATED) — To control the heavy web traffic, the Davao City government has implemented a separate 'Safe Davao' Quick Response (QR) code registration site for establishments.
Earlier this month, https://profiles.safe-davao.com/ —a website where Davao City residents and visitors need to access to register and get the personal QR code— crashed due to overwhelming registrants accessing it all at once.
"The link for establishments will be up on Wednesday. Establishment registration can then resume. The individual registration will follow but we will just give an official advisory," Davao City Mayor Sara Duterte said during her Davao City Disaster Radio program on Tuesday, November 10.
The local government reported that a total of 360,000 individuals had already registered from October 31 to November 4 before the site was taken down for maintenance.
Because of the maintenance, Mayor Sara has extended the deadline for the DQR enforcement to November 23, where people outside their residents would be apprehended if they fail to show the personal DQR code.
The mandatory use of the DQR system aims to hasten contact tracing in the city.
Mayor Sara explained that the DQR system could do a complete trace within 24 hours if the data scanned are complete.
Moreover, establishments within the city, where possible close contact could take place, will be required to use the DQR system also starting November 23.
Establishment owners can access the Safe Davao QR code at https://profiles.safe-davao.com/.
As of Friday (November 13), the site for individual registration is still not available.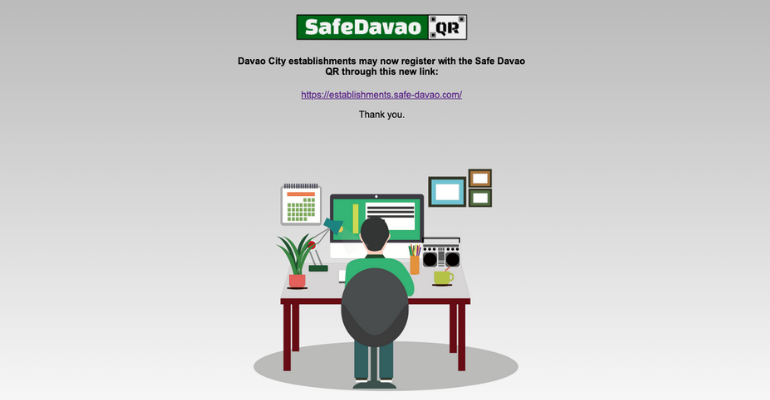 You Might Also Want To Read: How to register online QR code for Davao City