CAGAYAN DE ORO CITY, PHILIPPINES — The USTP University Student Government of Cagayan de Oro, the USG Department of Research and Information, and the USTP Society of Information Technology Enthusiasts hosted an online mock election entitled Sinu-sino Para sa 2022?: Maayos at Ligtas na Pagpili, Para Sa Maayos at Ligtas na Bukas, which are recognized by the University of Science and Technology of the Philippines – Cagayan de Oro Campus.
The organizations declare to represent the students who support the university's objective of enabling the future generation, nation-building, and the right to vote.
This Online Mock Election attempts to demonstrate the university's diversity. To show that everyone respects each other regardless of one's political view. In addition, it promotes free, secure, and fair elections in May 2022.
The Department of Research and Information (DRI) devised and implemented a number of measures to assure the mock election's authenticity.
These steps include forming partnerships with students from the Data Science Department and student organizations such as SITE – Programmer's Varsity, which is run by USTP – Society of Information Technology Enthusiasts (SITE), and USTP – State University Mathematics Society, which is run by USTP – Society of Information Technology Enthusiasts (SITE) (SUMS).
The Mock Elections began on February 23, 2022, and lasted six (6) days, concluding on February 28, 2022. The data was collected using Google Forms and uploaded on the University Student Government – USTP CDO's official Facebook page.
A total of 1,133 votes were cast in the six-day simulated election. All undesirable votes that did not satisfy the DRI's criteria were filtered using a two-step verification process. The 1,133 votes were reduced down to 1,011 votes after extensive inspection by DRI and the SITE – Programmer's Varsity.
The Results
The results were released yesterday, March 21, 2022. Among the 1,001 qualified votes that represent 8.35% of the students, 535 (52.92%) voted for Bongbong Marcos, 336 (33.23%) voted for Vice President Leni Robredo, 87 (8.61%) are undecided, 20 (1.98%) voted for Senator Ping Lacson, and 15 (1.48%) voted for Isko Moreno.
Meanwhile, Manny Pacquiao gained 0.69% of the votes, Ka Leody with 0.59%, Ernie Abella with 0.20%, and Norberto Gonzales with 0.10%. Both Mangondato and Montemayor did receive any votes, and there were also 0.20% of voters who abstained.
See official post below:
– WhatALife!
Source: (ustpusg)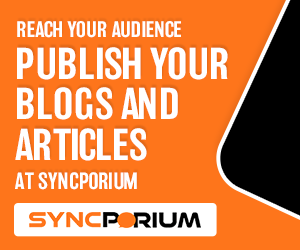 ---
Also Read: Pulse Asia Survey – Presidential, Vice-Presidential, Senatorial rankings