MANILA, PHILIPPINES — In anticipation of its August 17 release, Marvel Entertainment released a new trailer for She-Hulk: Attorney At Law on Saturday, July 23.
Watch the trailer below:
The trailer, released on Saturday, July 23, at San Diego Comic-Con (SDCC), featured a unique view on the interactions between lead character Jennifer Walters (Tatiana Maslany) and her cousin Bruce Banner (Mark Ruffalo)
In the series, Bruce will be teaching Jennifer how to control her powers. However, she seems to easily get a hold of all Bruce's lessons which saddens and triggers jealousy with the original Hulk.
"If you want to go back to your life as a lawyer, I respect that," Bruce says in the video in his Hulk form. Jennifer, in She-Hulk form, breaks the fourth wall and says, "He doesn't mean that."
As she defends Emil Blonsky, also known as The Abomination, who is portrayed by Tim Roth, the trailer also hints at her life as a lawyer and her life as a superhero, two worlds colliding.
The video clip garnered 10.8 million views with more than 403,000 likes and 0 dislikes, as of July 25.
In the upcoming movie She-Hulk: Attorney At Law, Jennifer Walters, a lawyer turned superhero who defends superpowered beings in her law office, will be profiled.
She receives a blood transfusion from her cousin Bruce Banner, a.k.a. The Hulk, and as a result, she develops her Hulk abilities.
However, it also delves into some legal drama, and naturally, cameo appearances from other films in the Marvel cinematic universe such as the Sorcerer Supreme Wong and the Daredevil Matt Murdock (played by Charlie Cox).
The trailer was released during the San Diego Comic-Con that also detailed the future of the fifth phase of the MCU, which includes films like Blade, Captain America: New World Order, and Guardians of the Galaxy vol. 3, alongside Disney Plus series like the second season of Loki.
Elsewhere at SDCC, Marvel also showed off its animated slate, including a new trailer for I Am Groot and more details on Spider-Man: Freshman Year and X-Men '97.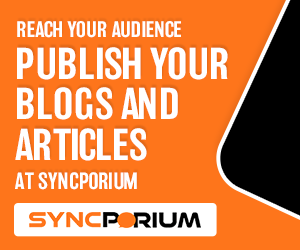 Are you ready for She-Hulk: Attorney At Law this August 17? – WhatALife!/Brix
---
Also read: WATCH: Marvel Releases 'Thor: Love and Thunder' Trailer