MANILA, PHILIPPINES — On May 11, 2022, the Department of Trade and Industry (DTI) provides updated suggested retail prices (SRPs) for basic necessities and prime commodities such as, but not limited to, canned and other food products, bottled water, dairy, and common household or kitchen supplies.
See May 11, 2022 update of SRP below: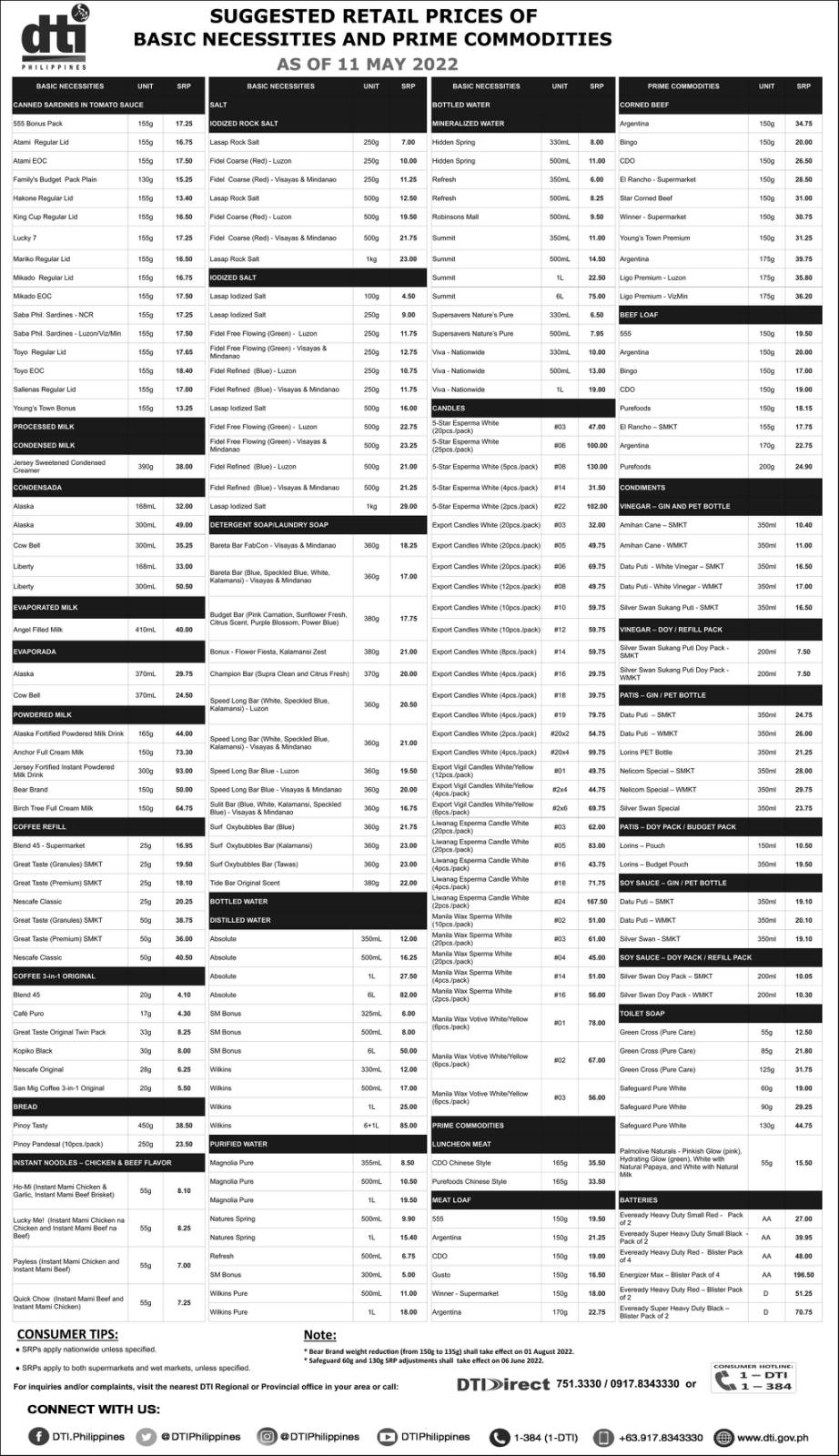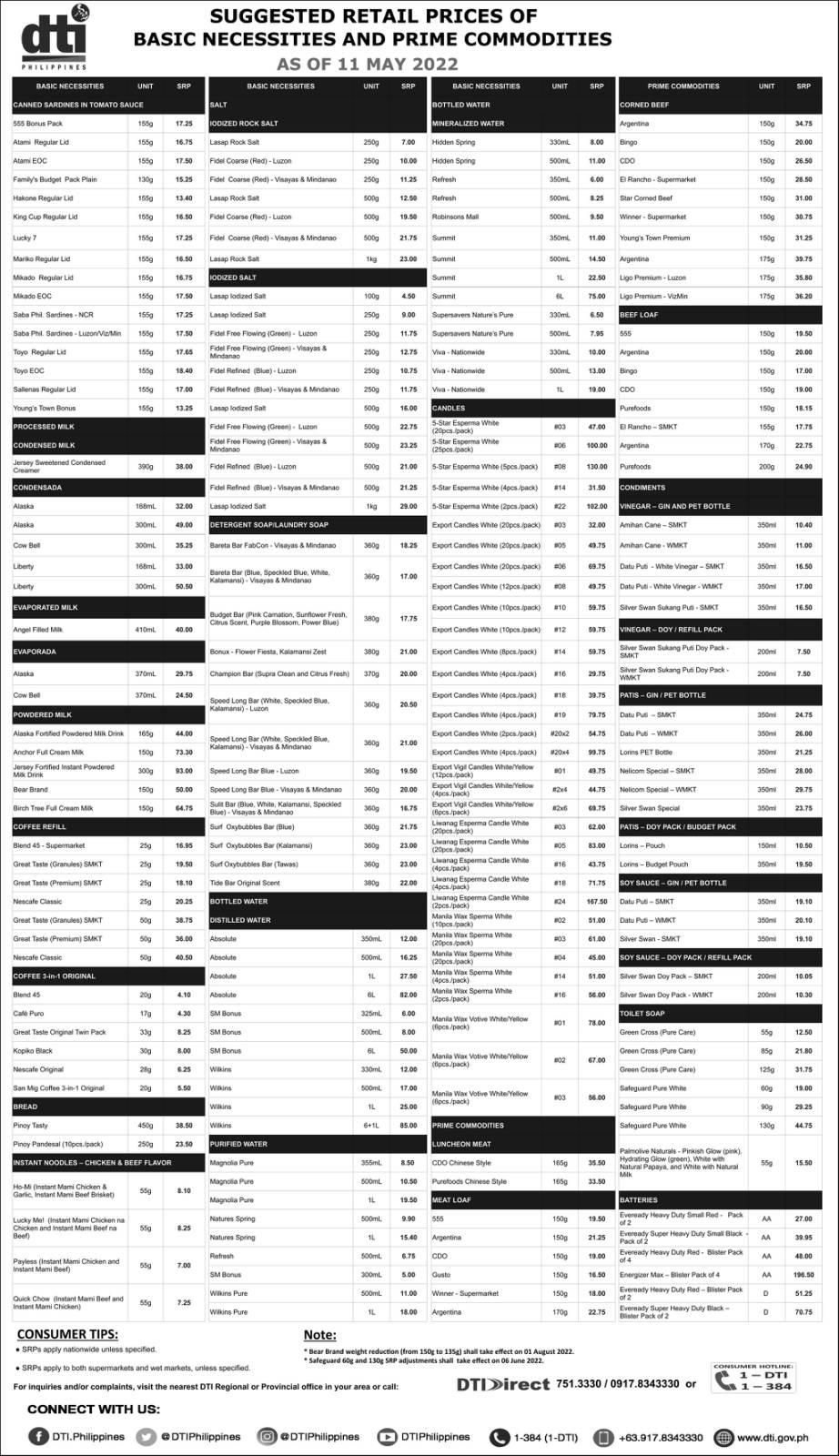 Basic commodities such as canned sardines, processed milk, coffee, instant noodles, salt, detergent, and laundry soap have all seen price rises.
Prices increased for selected processed and canned pork, processed and canned beef, vinegar, patis, soy sauce, toilet soap, and batteries for prime commodities.
Given the ongoing pandemic, DTI made sure that price increases were limited to a bare minimum so that consumers could still buy reasonably priced goods.
DTI Region 10 continues to monitor BNPC prices and supplies under its control to ensure that establishments follow the most recent SRP.
For the most recent price freeze, prevailing comparative prices, and SRPs of seasonal items, kindly visit e-presyo.
Meanwhile, the Department of Trade and Industry (DTI) is positive that the Regional Comprehensive Economic Partnership (RCEP), the ASEAN-led free trade agreement with its five free trade partners, will be approved by the Senate this month.
This comes as Congress prepares to resume its session on May 23.
"At present, our focus is on the present Congress… We will try our best that the RCEP will finish the process when the Senate resumes this month," DTI Assistant Secretary Allan Gepty said.
President Rodrigo Duterte ratified the RCEP in September of last year, but the Senate must agree before the country may submit its instrument of ratification.
For example, under the ASEAN-Korea Free Trade Area, the tariff on papaya and durian in South Korea is currently 24%. Under the RCEP, it will be zero in ten years.
"Without RCEP, then their competitors in Malaysia and Thailand will have an advantage because they will be enjoying the said preferential arrangement while our local farmers and exporters under AKFTA will not be enjoying said benefits," Gepty said.
The ASEAN-China FTA imposes a 5% tariff on Philippine pineapple exports to China. Under the RCEP, it will be zero in 20 years.
"Without RCEP, their competitors in Indonesia and Thailand will be enjoying the said benefits while our farmers and exporters will be placed in a disadvantaged position," he added.
DTI's previous SRP update was on Feb 9, 2022. – WhatALife!
---
Also read: PhilHealth members to pay higher contributions starting June 2022