Another point for the Kapusos: Kuya Kim is to transfer to the GMA Network as of today, September 29.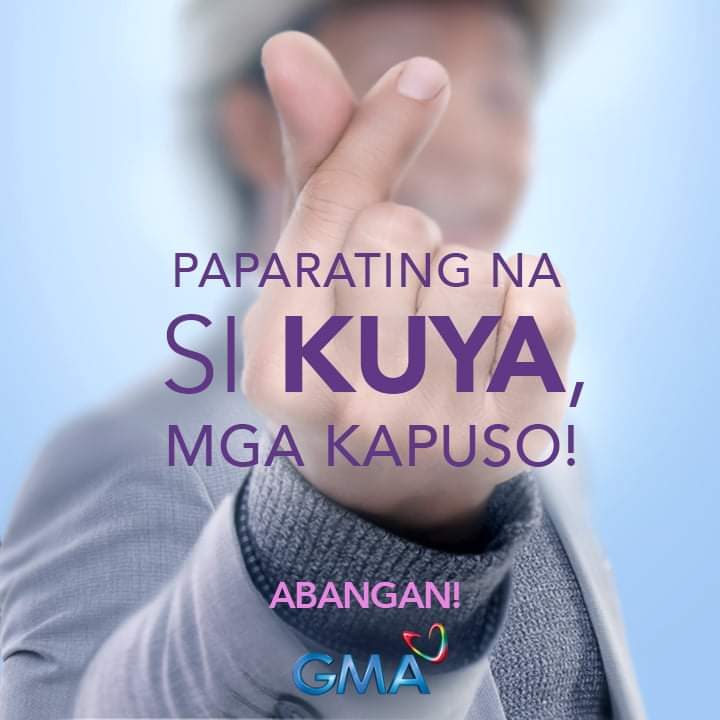 Before today, September 29, rumours were swirling around that Kuya Kim was to jump ship over to GMA, ABS-CBN's rival network. He had even been spotted entering the network's premises!
According to a recorded video from a Facebook live stream just yesterday, September 28, Kuya Kim is undergoing a transition:
"And that period of transition is still ongoing. Transition. What does transition mean? Transition is moving from Point A to Point B. This is what I can say: the transition is real. And I cannot tell you any specifics, anything specific as to what transition to where, and the details. But I highly suggest that you watch me on TV Patrol this coming Friday. It will be a very historical day for me on TV Patrol."
But it seems that the cat's out of the bag.
GMA's Twitter account posted an image with the text 'Paparating na si Kuya, mga Kapuso! Abangan!' obscuring a man blurred out in the background. Many people can tell it's Kuya Kim based on the silhouette alone.
The mass exodus of iconic Philippine talent is due to the shutdown of the 68-year-old network. The shutdown was ordered by President Rodrigo Duterte last year, May 2020. Since ABS-CBN could not secure its franchise, it couldn't continue operations.
It seems that the departure has now taken the beloved Kuya Kim.
Additionally, Boy Abunda, dubbed the 'King of Talk', is rumoured to be negotiating with GMA. In addition, Noli de Castro will also be departing ABS-CBN, but not for GMA. Instead, de Castro will get into politics.
Even as Kuya Kim made his choice, the majority of his fans understood the decision. However, some still are sad that they have to see their beloved Kuya move to another network, citing it as the 'end of an era.'
Kim Atienza was born Alejandro Ilagan Atienza on January 24, 1967. Before we knew him as the Matanglawin expert on weather and nature, he was in politics. He was the councillor for the 5th district of Manila from 1995 to 2004. Kuya Kim also hosted the programs (It's) Showtime and Matanglawin. Additionally, both Atienza's father and brother are both politicians. Kuya Kim is also married with three kids.
– Alex/WhatALife.ph
---
Also Read: #KissesForTheCrown: Kisses stuns with walk and gown