The Inter-Agency Task Force for the Management of Emerging Infectious Diseases (IATF-EID), on Friday, December 4, released a resolution requiring the use of StaySafe contact tracing app and its QR code in all establishments and public transportation.
IATF-EID adopted the recommendation of Cabinet Secretary Karlo Nograles to implement the Safety Seal Certification Program in all government offices, private companies, hotels, business establishments, and public transportation units to prove it is sanitized and safe.
The new guidelines on contract tracing were contained in the newly-released IATF Resolution No. 87. See the document below.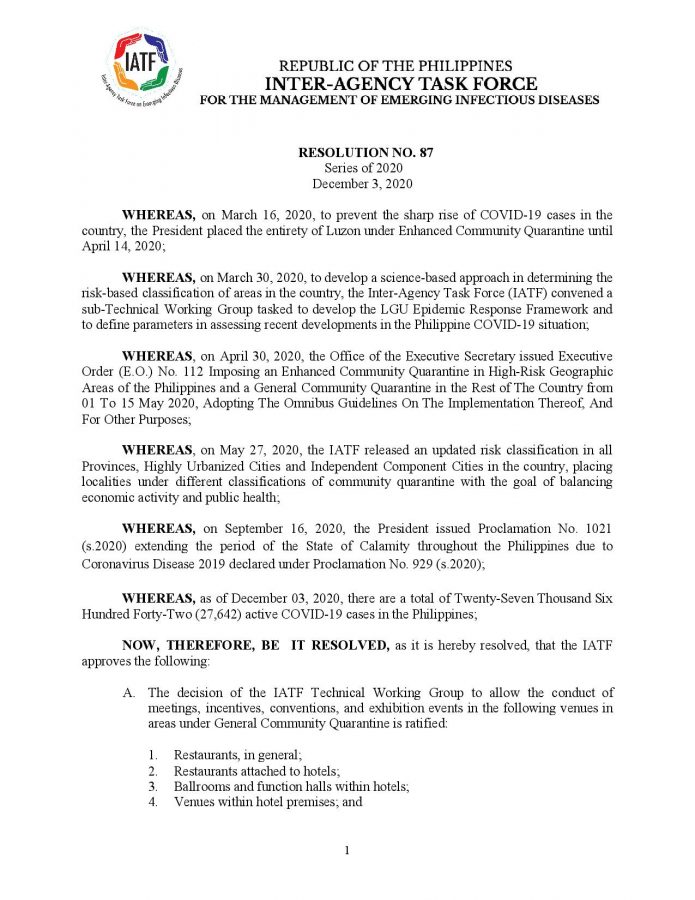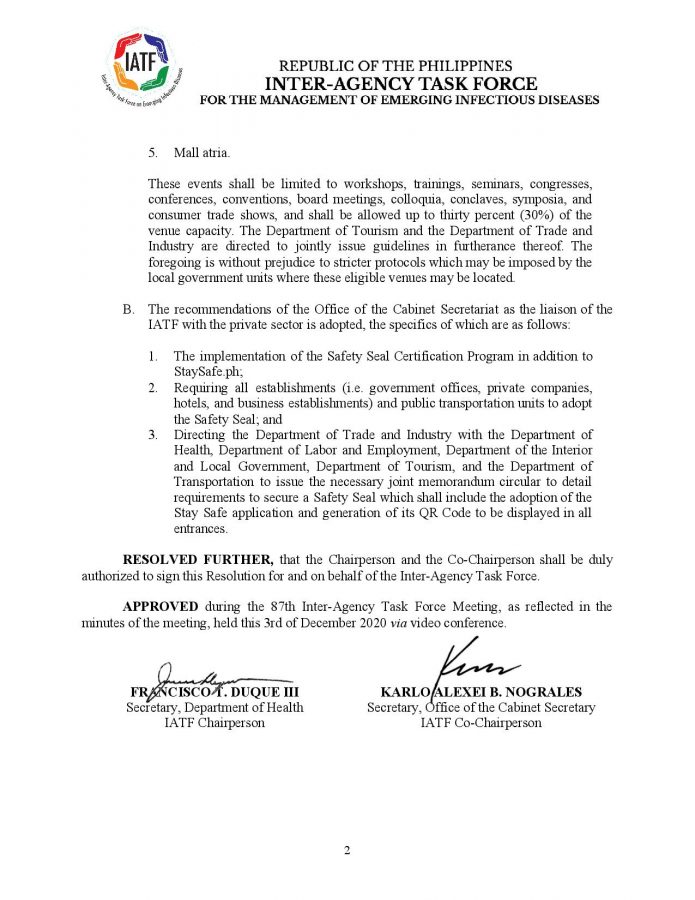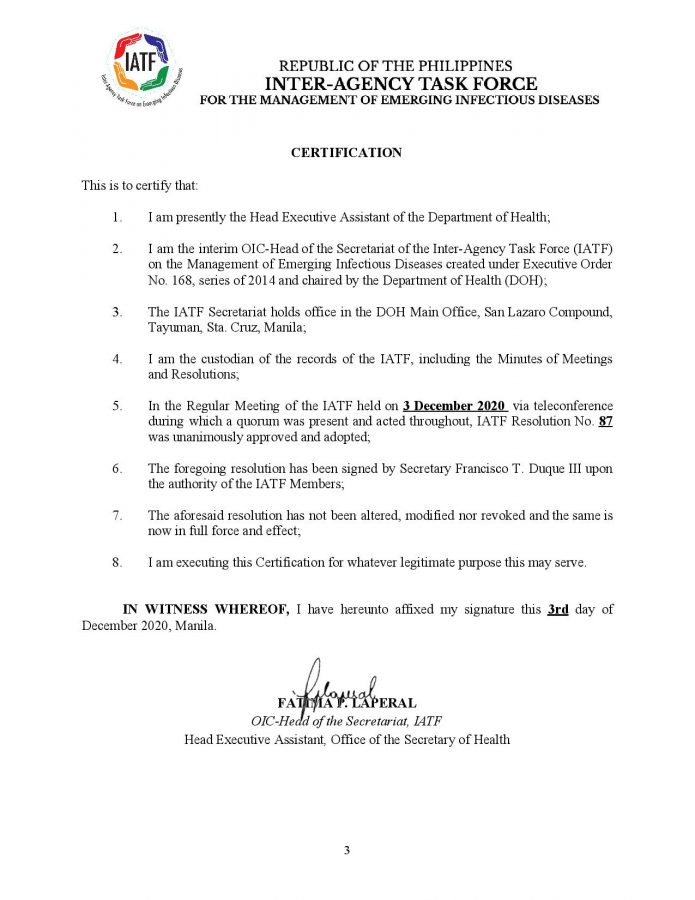 To secure the Safety Seal, these establishments, offices, and PUV units need to adopt the StaySafe app and display its QR code in all entrances or visible spots.
About two million Filipinos have registered in the platform, while around 3,000 businesses have also enlisted to use the locally-developed app as their digital logbook.
The government launched StaySafe in April to improve contact tracing efforts to contain the spread of COVID-19.


The platform, which can be accessed through its website staysafe.ph or be downloaded on smartphones, requires users to register through their mobile numbers. Just like a health declaration form, they will be asked to choose which among the symptoms of COVID-19 applies to them to determine their health condition.
The IATF directed the Department of Trade and Industry, Department of Health, Department of Labor and Employment, Department of the Interior and Local Government, Department of Tourism, and the Department of Transportation to issue joint guidelines.
(Source: PCOO)