(UPDATED: 2/16/2022) ANTIPOLO Bantay Covid is Antipolo City's QR Code contact tracing solution that aims to replace paper-based forms. With this app, the local government intends to strengthen its monitoring and contact tracing against COVID-19.
How to register to Antipolo Bantay COVID-19?
Step 1. Go to https://antipolobantaycovid.appcase.net/ on your browser to start your registration.
Step 2. Choose if you're going to register as an individual or business.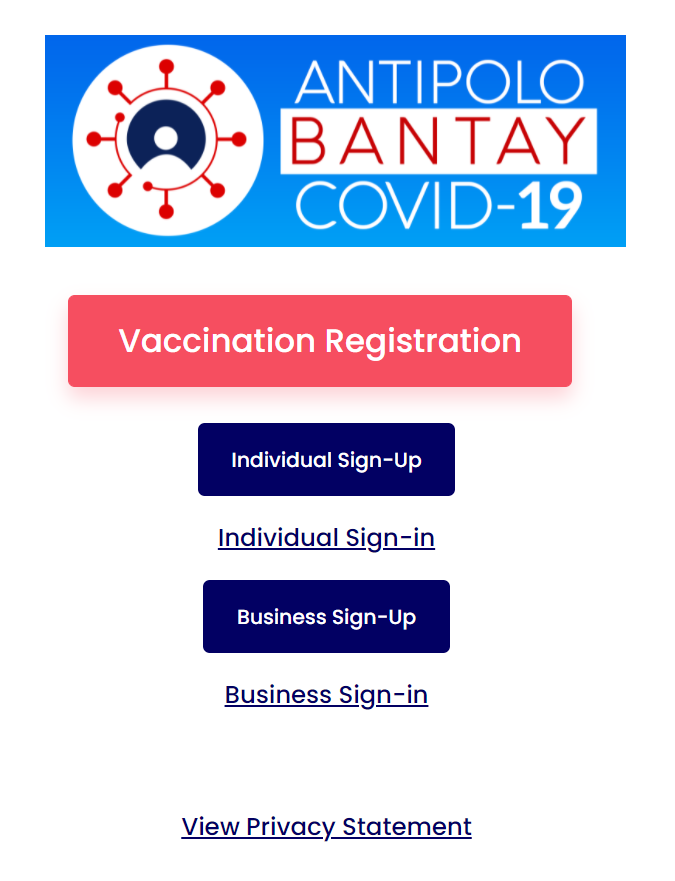 Step 3. For an individual, choose the "Individual sign-up."
Step 4. Fill out the form with your information, and make sure to provide an active email and mobile number for verification and contact tracing purposes before hitting the 'Submit' button. Also, don't forget to create a strong password for your account for cyber protection.
Step 5. Once done, you can now download your QR code. In case of QR code loss, you can also generate a new one by clicking "Renew QR code".
Pre-registration for the COVID-19 vaccination program is also available on the app. Check out the Antipolo City Vacc Operations Center Official Facebook page at Facebook.com/AntipoloVaccineOpCen for updates.
Meanwhile, a memorandum of agreement (MOA) has been signed between the cities of Mandaluyong, Pasig, Antipolo, and Valenzuela agreeing to establish a uniform contact tracing and strengthen its data collection, as well allow users to download one QR code traveling within these cities.
For inquiries and technical support, email them at antipolosupport@appcase.net.
---
Also Read: Going to Valenzuela City? Register to ValTrace QR Code Now!