(UPDATED 3/8/2022) — Tacloban City has launched the scanning system on July 16 to track down and alert contacts of people who got infected with the coronavirus disease (COVID-19).
The Tacloban City Scan System is a digital platform for COVID-19 Surveillance activities, Contact tracing, Analysis, and Networking of data and communication (SCAN). It is part of the city's safe city program. For the strict implementation of health protocols, the scanning system will be using QR code for contactless and effective contact tracing.
City Mayor Alfred Romualdez signed Executive Order No. 2020-07-026 on July 1, ordering the Local Epidemiology and Surveillance Unit of the City Health Office to institutionalize a digital COVID-19 SCAN system. The initiative will be executed in coordination with the Management Information System Division and the Business Permits and Licensing Office.
The scanning system app will be available to all government and non-government offices. Business establishments and industries in the city are also encouraged to download and install the scanning app in their smartphone, tablet, or mobile device that has a camera that can read or scan a QR code.
Tacloban Safe City: Generate your unique QR code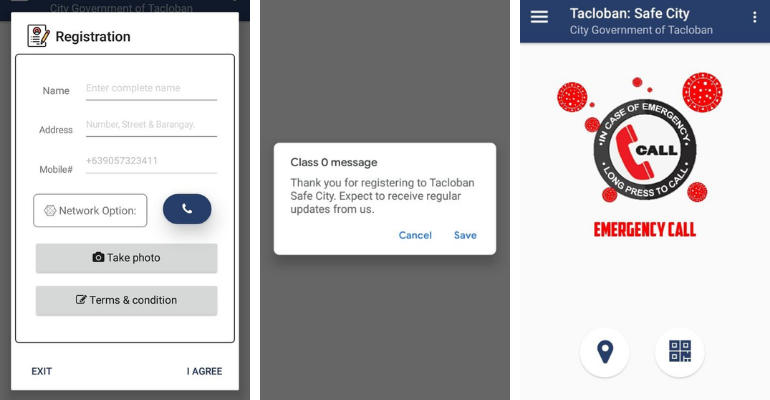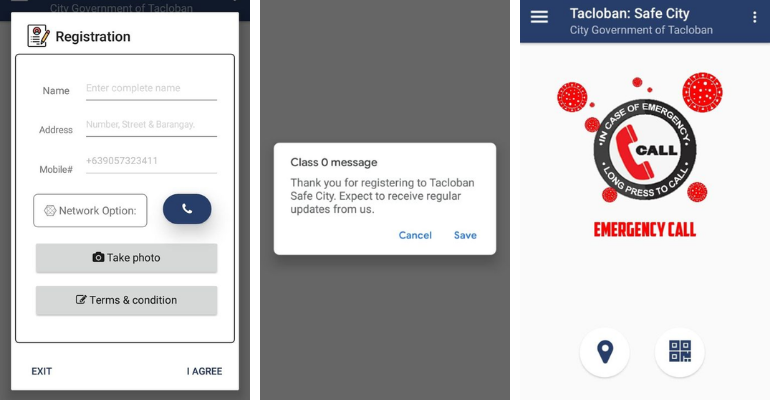 For establishments, a device must be placed at the main entrance and exit of the for the use of a security guard or any authorized personnel and regulate the entry of customers, clients, and other people.
The device will be used to scan QR codes provided by registered customers and clients who will enter business establishments, to verify their identity. They may also require to present any valid government-issued ID for additional verification.
Upon scanning, the application will either give a prompt that the individual is cleared to enter or sound an alarm when a COVID-19 patient or probable or suspected coronavirus case is at the entrance, in which case, they will be denied entry.
After scanning, the application will log all entries of individuals, including the QR Code, ID number, and the corresponding date, and time of entry in a particular building or establishment.
For individuals — whether permanent or temporary residents, transients, and tourists — can register for the Tacloban SCAN System. The app is free for download and can be accessed via this the link at https://safecity.tacloban.gov.ph.
After registration, the registrant will be given a unique QR code through the mobile device used for registration. The QR code can be scanned/read with an electronic scanner as identification before entry at every participating office, business establishment, or industry.
New registrants can choose between two registration options:
Option 1 – Mobile App Registration
Step 1: Download Safe City App at https://safecity.tacloban.gov.ph or scan the QR code available at the Tacloban Safe City Official Facebook page that will direct you to the Safe City Webpage.
Step 2: Fill up all the needed information in the Online form. Users will then receive a generated unique QR code with an ID number which will be scanned upon entering establishments.
(For iOS users)
Step 1: Go to https://safecity.tacloban.gov.ph and click the Register Now – iOS button.
Step 2: Fill up the Online Form by providing your Name, Address, and Mobile Number*. Once verified, a confirmation code will be sent to your phone via SMS. Registrants must then enter the confirmation code at the website to generate a unique QR code.
*Note: Mobile numbers that have already been used to registered will not work for new register.
Option 2 – Register at your Barangay
Step 1: Visit your Barangay Hall to claim your printed COVID-19 passer scan card.
Note: Only Tacloban City LGU, Barangay Official, and Authorized Personnel will be permitted to accept registration and distribution of printed scan cards to avoid duplication of QR codes and multiple use of pass cards by different individuals.
The COVID-19 passer scan card can only be used by ONE individual and sharing of the pass card is prohibited. The owner of the printed scan card is responsible for any violation.
Meanwhile, all non-residents entering the city are mandated to register at the Border Checkpoints or Online to monitor their movements within the city.
It is highly advisable to either laminate or place the printed scan card in an ID case to protect it from any damage.
Watch the instruction video below.
Emergency services
Aside from the contact tracing and QR code services, the app also provides Emergency services, including an emergency call button and SOS button.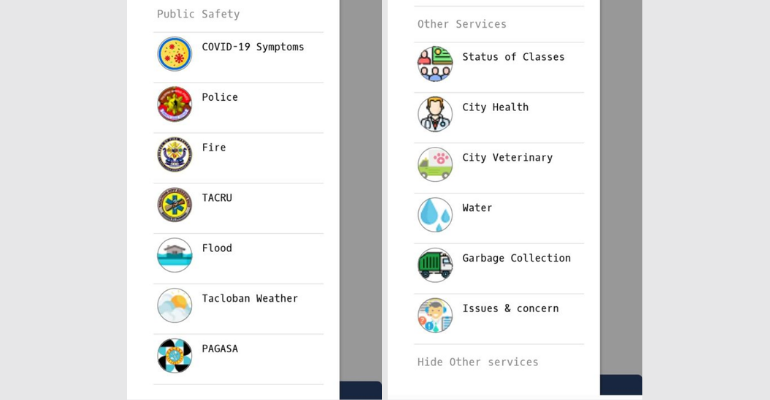 It is the first of its kind emergency response application in the Philippines that supports SMS-based inquiry of services offered by the LGU of Tacloban City. The app is available 24/7 and can be accessed even without an internet connection.
For concerns regarding the registration, contact them via Facebook.com/TaclobanSafeCity/ or email at safecity.tacloban@gmail.com. You may also reach their team via phone 0909-628-6631.
– WhatALife.ph
---
Also Read: LIST of online QR code registration in Eastern Visayas