MANILA, PHILIPPINES — On Sunday, in East London, armed officers fatally shot two dogs, named Millions and Marshall, following reports that they had mauled a woman. Moments before the shooting, the animals were allegedly "out of control" and attacked a woman's small dog, biting it on the belly.
The incident prompted an emotional response from animal rights activists, who organized a candlelight vigil for the slain animals. The owner of the dogs, Louie Turnbull, attended the vigil, expressing his distress over the incident.
The controversy deepened as a homeless man, present at the vigil outside New Scotland Yard, accused the Metropolitan Police officers of "murdering" Millions and Marshall. The man, who had been tasered by the officers, further emphasized his close bond with the dogs.
Did Millions and Marshall deserve to die?
New footage has recently emerged, shedding light on the incident and adding fuel to the ongoing debate. The video showcases the taser victim affectionately cuddling his dogs, which were later shot dead by the Met police. Another video has also surfaced, seemingly capturing the events leading up to the fatal shooting.
The incident involving Marshall and Millions has stirred significant public discussion, with divided opinions on whether the dogs deserved to be killed. Animal welfare activists argue that alternative measures could have been explored, such as tranquilizing or rehabilitating the animals. Others maintain that the officers' actions were necessary to protect public safety.
The incident has reignited debates on responsible pet ownership, animal control measures, and the appropriate use of force in such situations. The discussion surrounding Marshall and Millions raises broader questions about the balance between protecting human welfare and ensuring the well-being of animals.
As of writing, the #justiceformarshallandmillions is making its rounds online. Social media users have also shared their artworks to show their support for the call of justice.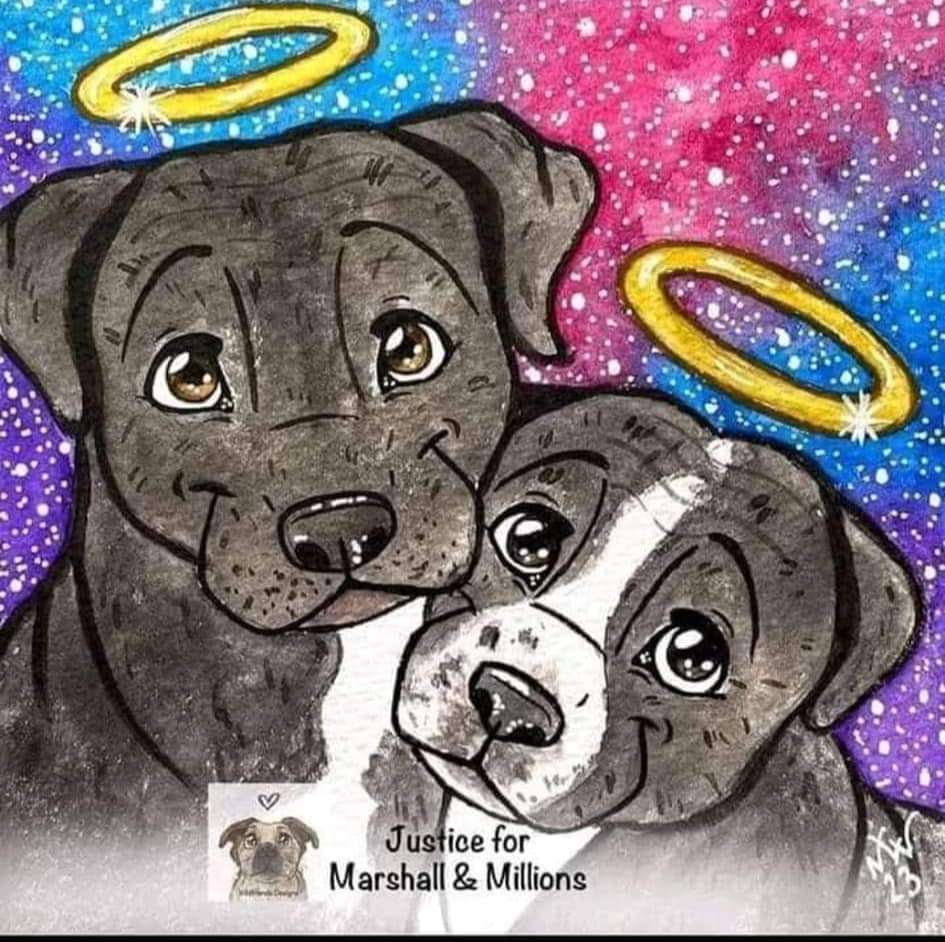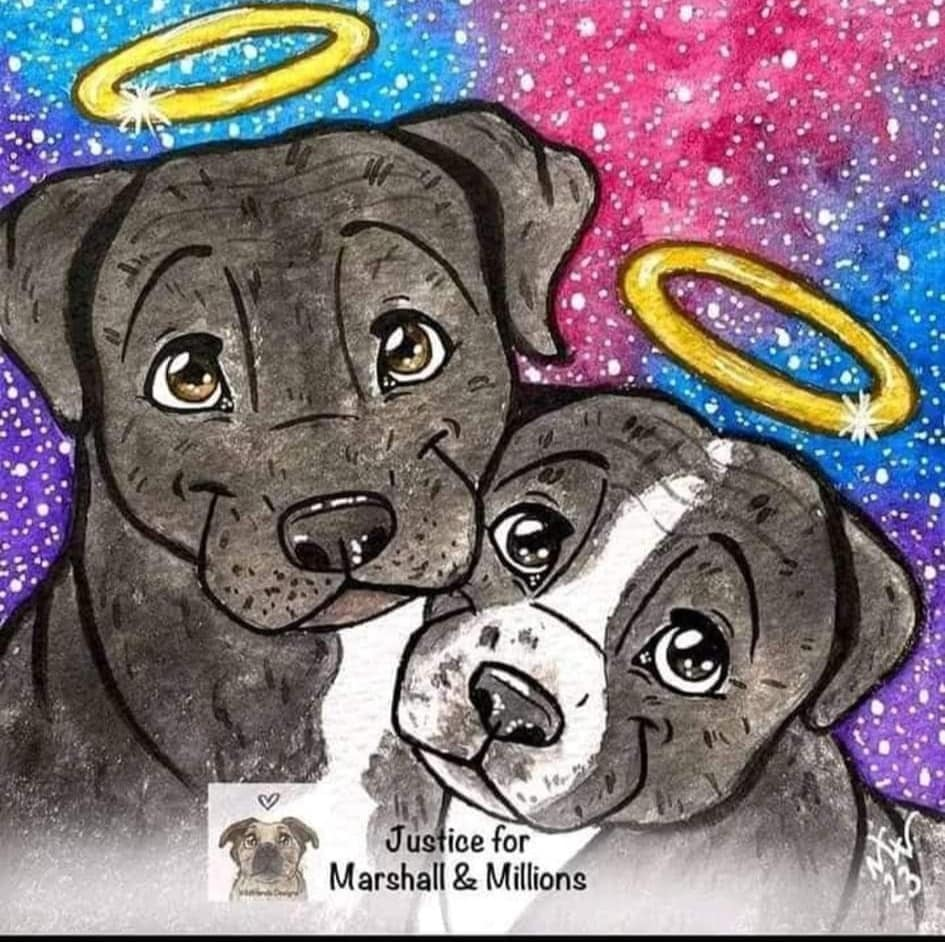 Report Animal Cruelty in The Philippines
If you witness animal cruelty (such as persons in the act of a 'dog katay' or selling and buying dogs for the dog meat trade, or inflicting harm to animals, or people involved in dogfighting), please report the incident immediately to the proper government authorities responsible for upholding the law and for animal welfare concerns:
Barangay officials
National Emergency Hotline 911
Bureau of Animal Industry – Animal Welfare Division (BAI-AWD) – tel. # (02) 926-1522; Office of the Director tel. # (02) 926-6833 / (02) 928-2429
You may also reach out to concerned groups:
– WhatALife!/Jayve
---
Also read: Mexican rescue dog, Proteo, dies while looking for survivors in Turkey