DevFest Geek Week 2021 is an event series that will start next week
Google Developers Group – Cagayan de Oro Chapter is set to launch its first-ever "DevFest Geek Weeks 2021", to be held virtually via Discord beginning October 11 until November 10, 2021.
According to the organizers, DevFest Geek Week is an "initiative where we organize tech sessions weekly starting October 11 for the tech professionals and join and learn for free. We want to establish Geek Weeks as our way of welcoming the season and inviting more people to join us during our DevFest 2021 in November."
This year's sessions will include technical talks from Development, Security, Digital Life, and Management.
See the image below for the schedule of events.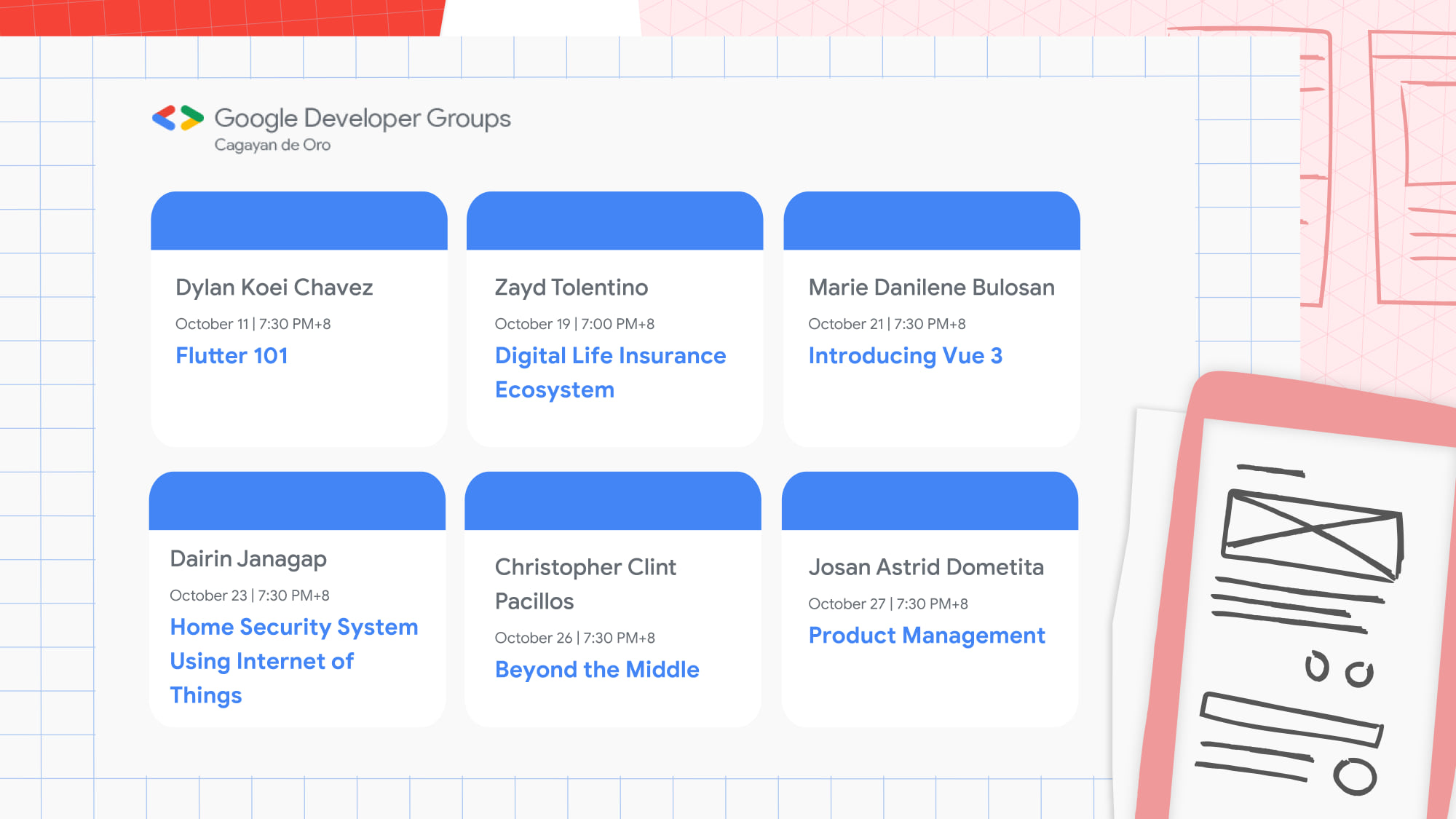 Be part of the DevFest Geek Week 2021 by joining their Discord server at https://discord.gg/AQMPYamaxZ
Also, don't forget to register at https://forms.gle/icJAUsi6x5QiZ6wv6 to get a chance to join games and win prizes. Make sure to add your complete and correct name and email as this will be one of the organizer's requirements for certificates eligibility and if lucky, when sending prizes.
The GDG DevFest Geek Week 2021 is FREE. Beware of scammers. – WhatALife.ph
---
For more events, click here.