MANILA, PHILIPPINES — The former president Fidel V. Ramos died on Sunday, July 31, at the old age of 94, according to reports from the media.
Fidel Ramos was the one who oversaw a period of rare peace and steady growth, earning him the standing as one of the country's most influential leaders. His term lasted from 1992 to 1998.
Ramos was a career military officer who gained distinction when he and the then-Defence Minister Juan Ponce Enrile broke off from Marcos. They accused the latter of rigging the elections to stay in power.
Expecting an attack from Marcos' forces, they hid in the police headquarters of the capital. However, people heeded the call of a Roman Catholic cardinal and gathered around the building.
They formed a human barricade and protected Ramos, Enrile, and all their troops. This incident started the People Power Revolution that ousted Marcos.
He was known as "Steady Eddie" to others because of his "steady" demeanor at the time of the country's upheaval. He is usually depicted chewing unlit cigars while he oversaw the Philippines.
In 1954, he married Amelita Jara Martinez, who's described as a teacher and environmentalist on the Ramos Foundation website. They had five daughters.
Ramos, popular as FVR, served as chief of defense under the first post-dictatorship. Then, they were led by Corazon Aquino, widow of the departed Senator Benigno Aquino Jr., a famous Marcos critic.
In 1992, Ramos won the presidency, the first election under the current constitution. He was credited with guiding the economy to a period of rapid growth until the 1997 financial crisis hit Southeast Asia.
Even after his presidency, Ramos remained a political force, and the party he founded was still active in government.
Ramos was among the first to urge the then-Davao Mayor Rodrigo Duterte to run for president, which the latter successfully did in 2016.
Ramos served briefly as Duterte's special envoy to China.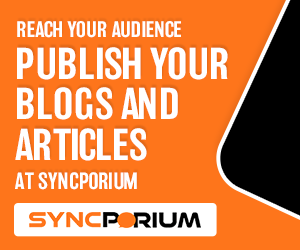 Expressing "deep sadness," former president Rodrigo Duterte said he mourns the "death of a great statesman, mentor, and friend."
"As we grieve for his loss, let us honor his legacy of service and his significant contributions to the country," Duterte said.
Meanwhile, former president Joseph Estrada said Ramos "will be remembered as one of the most effective presidents in our nation's history." Estrada served as vice president during Ramos' term from 1992 to 1998.
"A military man by training and an engineer and a builder by background, he brought to the presidency a different view of how problems should be dealt with, overcoming them in the most pragmatic, cost-effective, and fastest way," Estrada said.
Newly-elected President Ferdinand Marcos Jr. has extended his condolences to Ramos's bereaved family and friends. Ramos "lived a full life as a military officer and a public servant," he said.
"We did not only lose a good leader but also a member of the family… The legacy of his presidency will always be cherished and will be forever enshrined in the hearts of our grateful nation," Marcos also added.
Meanwhile, in a Palace statement on Sunday, Press Secretary Trixie Cruz-Angeles said that she remembered Ramos for that which he left behind. A "colorful legacy and a secure place in history for his participation in the significant changes of our country, both as a military officer and chief executive."
Sen. Bong Revilla said Ramos convinced him to join politics. He was his mentor when he was elected in 1995 as the Cavite vice governor.
"Up to this day, FVR is an inspiration and an example I greatly look up to," he said.
"His legacy is the foundation upon which later administrations have built upon. He transformed the Philippines from being the sick man of Asia to the Tiger of the Region," Revilla also said.
Associated Press quoted Norman Legaspi, one of Ramos' longtime aides. He said the former president had been going in and out of the hospital in recent years "due to a heart condition and had suffered from dementia."
Ramos' family has not given a statement about his passing and has not yet divulged the cause of his death. – WhatALife!/Zed
Source: (1), (2), (3), (4), (5), (6)
---
Also read: Former CDO Mayor Reuben Canoy passes away at 93