SEOUL, SOUTH KOREA — The Solo Leveling manhwa artist DUBU (Jang-Sung Rak) passed away on July 23 due to cerebral hemorrhage caused by a chronic illness, according to REDICE Studios' announcement on Monday.
Dubu's family and close friends were present in a private funeral service that had already been held.
The studio expressed gratitude to the readers for their support of Jang-Sung Rak and said that the artist appreciated both his avid readers and his work.
부고를 알립니다. pic.twitter.com/QMKU1fnlj2



— REDICE+ (레드아이스) (@REDICE_STUDIO) July 25, 2022
Read the translation below:
"On July 23, 2022 the artist of the Solo Leveling manwha, Mr. Sung-rak Jang passed away due to health issues.
As his family wished, a small funeral was held at his mother's residence, attended by family and close friends.
Mr. Jang had been struggling with a health condition for a long time, and he passed away from cerebral hemorrhage stemming from his condition.
We would like to thank all the readers for all the love and support you've shown for Solo Leveling, and we ask that everyone prays for Mr. Jang to rest in a better place.
The staff of Solo Leveling and all of us at REDICE Studio pray for Mr. Jang, who always held a deep love for his work and the readers.
Respectfully,
REDICE Studio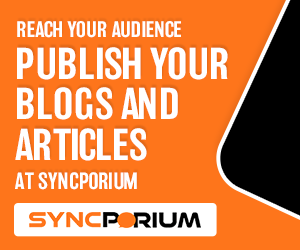 The CEO of Korean company REDICE, which created Webtoon versions of novels, was DUBU.
He illustrated the manhwa adaptation of the Solo Leveling novel series authored by Chugong.
The Webtoon series began in March 2018 and ran until December 2021 with the publications of its 179th and final chapter.
The series is also getting an anime adaptation by A-1 Pictures on Crunchyroll in 2023.
Dubu expressed his excitement at seeing his work animated in a statement following the anime's official announcement at this year's Anime Expo.
Dubu said, "Solo Leveling is finally making its anime debut. It feels like only yesterday that we got the offer for the anime adaptation. I feel so overwhelmed when I think that the anime is being created right now,"
"This is all thanks to you fans who love and support Solo Leveling. I'm filled with gratitude. Thank you very much. Also, please support the animation production team. If this anime gives new enjoyment to the readers, I'll be very happy." the artist added.
Many fans expressed their sadness about Dubu's passing, especially on how he'll never see the animated version of Solo Leveling, which he devoted years to illustrating.
See some of the tweets below:
– WhatALife!/Brix
---
Also read: WATCH: Black Panther 2: Wakanda Forever Trailer