For aspiring Filipino doctors, this scholarship is for you!
The Department of Health strives to increase physicians and other healthcare professionals in the country through its medical scholarship program.
DOH aims to improve the quality service in primary healthcare, especially to unserved, underserved, hard-to-reach, economically underdeveloped, distressed, conflict, and geographically isolated and disadvantaged areas (GIDA).
See the qualifications and requirements below.
DOH Medical Scholarship Qualifications
The following are the minimum qualifications required for the medical scholarship application:
Must be a natural-born or naturalized Filipino citizen;
Must be a good moral character;
Must have passed the admission requirements, standards, policies of the chosen school, and the other requirements of the DOH;
Must not have availed of any other scholarship grants or with return service obligation at the time of application or the same period;
Priority shall be given to any of the following:

Applications residing in GIDA and indigenous communities as certified by concerned government agencies;
Those belonging to the minority sector;
Dependents of government employees, Barangay Health Workers, and Traditional Birth Attendants;
Victims of calamities, children/dependents of police/soldiers fatally wounded/killed while on duty.
DOH Medical Scholarship Benefits
The health department will grant eligible scholars the following benefits, including:
Tuition fees, laboratory, miscellaneous, and other related school fees, which shall be paid directly to the partner school;
Subsidy and allowance, which shall be paid directly to scholars.
See the list of partnered schools here.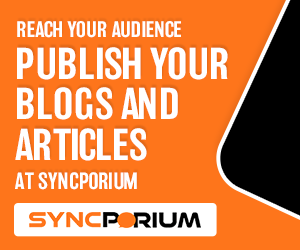 Application Process
Applicants shall apply to the DOH partner school of choice preferably within or near the province or region of residence. They shall undergo and pass the screening and selection process as defined by the partner school of admission to the program/course.
The partner school shall endorse the list of qualified applicants to the DOH-CHD within the region for further evaluation and validation.
DOH-CHD shall then endorse the result of validation and recommendation to HHRDB for evaluation and recommendation to the PSSP Committee.
The HHRDB shall endorse the list of approved scholars to concerned DOH-CHD.
The partnered school through its scholarship coordinator shall notify the applicant on the status of their application. All accepted scholars shall be enrolled accordingly. Likewise, the partner school shall submit the list of enrolled scholars to respective regional offices for documentation.
Regional offices shall then endorse the list of enrolled scholars to HHRDB for issuance of the Department Personnel Order.
For more questions and other concerns, please contacts the Career and Development Management Division at (02) 651 7800 locals 4227 or at (02) 743 1776 or through email cdmd.hhrbd.doh@gmail.com.
—(Reference: governmentph.com)