MANILA, PHILIPPINES — A powerful 7.0 magnitude earthquake struck the Philippine island of Luzon, Lagangilang, Abra on Wednesday at 8:43 a.m.
According to USGS, the PAGER is at YELLOW for fatalities and damage. Here are the damages:
The earthquake struck Abra province, causing severe ground shaking, which damaged walls and cut power lines in several areas.
In Abra's San Isidro town, a retaining wall near a residential area in Barangay Poblacion suffered damages. 
There has also been damages to the Abra Provincial Hospital, forcing the evacuation of the patients. The medical staff and patients at the Abra Provincial Hospital rushed outside as the earthquake hit the province.
Abra Governor Dominic Valera suspended classes and government work on the day the earthquake struck the province.
See photos of the damages in Abra Province below:
Congresswoman Hon. Ching B. Bernos posted a press release about the earthquake, urging everyone to stay alert and prioritize safety.
"More importantly, please join us in praying for Abra and the continuous safety of our beloved Abreños," she said.
See her official post below:
Power interruptions were also reported in the area and Laoag City in Ilocos Norte.
In Pampanga province, the employees of offices leasing space in One West Tower in Clark Freeport rushed out to escape the building.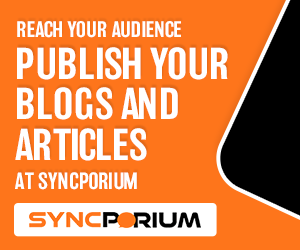 Pampanga province Angeles University Foundation has also canceled both classes and office operations due to the strong quake.
Governor Dennis Pineda immediately advised Pampanga residents to watch out for the aftershocks. Local disaster officials are now monitoring other areas for damages.
Some heritage structures and churches in Vigan, Ilocos Sur, were seen to have been damaged after the tremor, which rattled most parts of Northern Luzon. 
Some partial damages could be seen in the front portion of the Vigan Cathedral.
Latest videos also show portions of centuries-old church belfry, Bantay Bell Tower in Ilocos Sur, crumbling; the popular tourist destination almost collapsed during the intense quake. 
Baguio Mayor Benjie Magalong suspended work and classes for both public and private establishments in the wake of the strong earthquake felt in the city. In addition, Magalong will lead a citywide inspection of the damages and fatalities resulting from the quake.
See more photos of the damages of the earthquake in different parts of Luzon below:
LOOK: Aftermath of the 7.3-magnitude quake at the Santa Catalina de Alejandria Parish Church at Tayum, Abra. (Video courtesy: Regie Gabia) #EarthquakePH #LindolPH

Related story: https://t.co/VlrnpMLkMb pic.twitter.com/4oa1MNXE9W

— ABS-CBN News (@ABSCBNNews) July 27, 2022
LOOK | The magnitude 7.3 quake damaged old structures in Vigan, Ilocos Sur, with several cars crushed and buried under rubble. (Contributed photos) pic.twitter.com/HNCIPvRfWs

— Philippine News Agency (@pnagovph) July 27, 2022
Region 1 tour guide Arlene Alegre Gajeton shows some damaged structures within the UNESCO World Heritage site in Vigan, Ilocos Sur after the magnitude 7.3 earthquake. #EarthquakePH @cnnphilippines pic.twitter.com/XrWdBlcn4A

— Stanley Buenafe Gajete (@stanleygajete) July 27, 2022
This is a developing story. – WhatALife!/Zed
Source: (1), (2), (3), (4), (5), (6)
---
Also read: Luzon hit by 7.0 magnitude earthquake, Abra Province the epicenter