CAGAYAN DE ORO, PHILIPPINES — One of the two suspects who robbed a female jeepney rider on Sunday night this week at the Ysalina Bridge was apprehended the following day by authorities in a buy-bust operation.
Raymund Aguilar alias "Insik," 31, a single resident of Sitio Tambo, Barangay Carmen in Cagayan de Oro, was named as the suspect by police colonel Aaron Mandia.
In a coordinated operation in Zone 7, Acacia Extension of the same barangay, around 6 PM, the suspect was nabbed by Police Maj. Mario Mantala, Jr., commander of Police Station 4; Police Lt. Lorenzo Ocon, Jr., deputy station chief, City Intelligence Unit, and City Mobile Force Company.
Two small and large sachets of a white, crystalline substance alleged to be shabu, with an estimated street value of Php 54,400, as well as Php 500 buy-bust money, a.38 caliber revolver with live bullets in the chamber, two bladed weapons, and several other items, were seized from the suspect.
According to police, the suspect resisted and fought back against the arresting officer during the arrest, causing bruises to appear on his body.
Last Sunday at 10 PM, two suspects with bladed weapons held up a woman named Jenny Pacaldo, aged 28.
The thieves then stole her two mobile phones and Php 36,000 in cash.
The suspect is now held in custody at Police Station 4 for recording and appropriate disposition.
See COCPO's official press release below:
COCPO arrests Bugo robbery suspect
A criminal gang member who robbed a female employee of a private company yesterday early in the morning was apprehended by Cagayan de Oro City Police Office (Cocpo) personnel, recording another victory against criminality.
Joel Molejon, alias "Borbor," 38, is a single resident of Zone 5 of Tagoloan, Misamis Oriental, according to Police Col. Aaron Mandia.
The capture of the suspect is made possible through the joint operation of Police Station 6 Puerto (led by Police Lt. Angel Winston Salvacion, Deputy station commander under the direct supervision of Police Major Pater Tajor, station chief) and Tagoloan Municipal Police Station (under the direct supervision of Police Capt. Ron Baba, station Commander at San Vicente, Barangay Casinglot).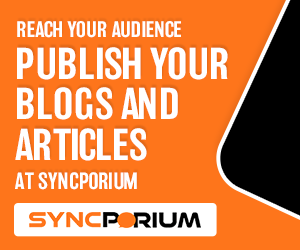 The task force apprehended the suspect, a member of the notorious criminal gang Batang Mindanao Gang (BM 29), at 11:45 am.
According to a police report, Molejon attacked Jorylyn Pepito, a worker at Del Monte Philippines in Barangay Bugo of the same city, around 6:30 AM, when the victim was on Apitong Street in the same barangay.
Pepito described to police detectives how the man carrying a small gun made a holdup warning and snatched her phone with force.
In the interview, a quarrel with his live-in partner compelled the suspect to do the act.
"Bulog kaayo akong ulo sir adtong higayona kay nag away mi sa akong ka live-in. Wala pud koy pangbahug sa akong binuhing manok. Maayo nalang kung mahalin ang selpon makapalit na dayon ko'g bahug," Molejon said.
(I was not in my state of mind then. We have a dispute with my live-in partner, and I don't know where to find funds for chicken feeds. If I sell the stolen phone, I may be able to buy feeds for my chicken..)
Mandia claimed that after the suspect's arrest, the team was able to seize from his hands a homemade.357 Smith & Wesson revolver with serial number 13457 and six live rounds that was fully loaded.
The victim positively recognized the suspect when he arrived at the police station.
The suspect is immediately held at the Puerto police mini-cell, while cases for robbery with serious physical harm and unlawful possession of a firearm are being prepared.
See official press release by COCPO below:
Mandia, who complimented the operating units, reiterates that the operation was in keeping with Cocpo's Anti-Criminality Operation, which strives to make sure that everyone may work, live, and do business in safety across the entire area of responsibility of Cagayan de Oro.
He also encouraged everyone to stay vigilant and report any suspicious activities in their community. – WhatALife!/Brix
---
Also read: Mayor Klarex Uy affirms People's Day